Create an eyecatching kitchen or bathroom with these 15 unique tile ideas!
Do you have a drab, blank space that seems to be begging for attention? Tile is a great way to elevate any space, but especially kitchens and bathrooms. Available in all shapes, sizes, colors and patterns, tile backsplash can turn your blank wall into a piece of art without breaking the bank.
Wherever you plan on installing tile, they are sure to enhance the space and truly bring it to life. Let's check out 15 different tile options that are sure to make any guest gasp!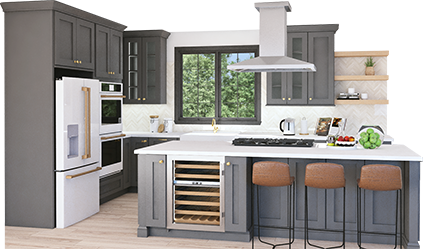 Get your FREE 3D kitchen design today!
Start Now
Subway Tile
Implementing subway tile into a kitchen or bathroom design is a great way to subtly add pattern to the space. Subway tiles come in many different colors and can be placed in a variety of different patterns. Subway tiles are very versatile and look amazing on walls or floors. Wherever you choose, subway tiles are sure to spice up a space for less. Lily Ann Cabinets has great options if subway tile is the choice for you!
Pair With: White Shaker Elite Cabinets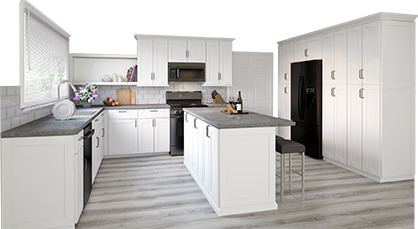 3D Kitchen Visualizer Tool
Bring your dream kitchen to life with our free kitchen visualizer!
Design Now
Square Tiles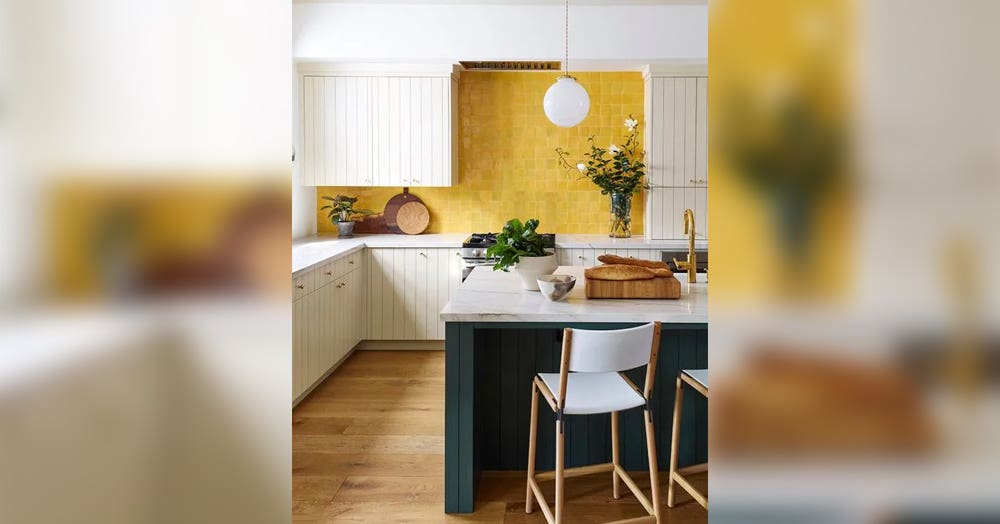 Square tiles come in a variety of colors and materials. Raised square tiles add a feeling of depth to a room that flat tiles can't bring. Weathered ceramic square tiles can add some worn-in character to a newly built house. In the picture above, the weathered and raised square tiling is a nice departure from the modern aspects in the rest of the kitchen. These tiles are a great way to add texture and maybe even some color to liven up your space!
Hexagon Tiles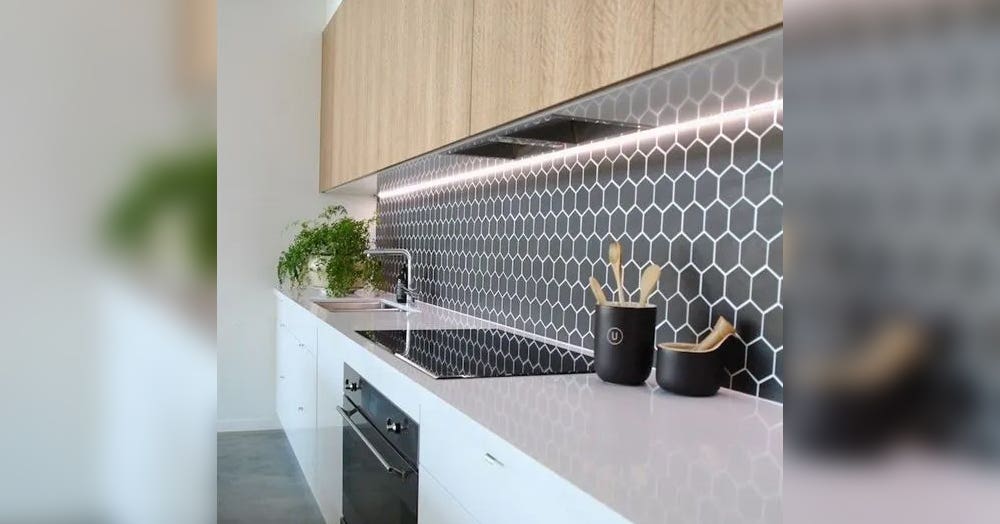 Hexagon tiles are a great way to make your kitchen look even more modern. They come in all sizes and colors, and are sure to be a major focal point of your kitchen or bathroom. The size and color pictured above is perfect for a modern kitchen or bathroom, and this style of tile would also work amazingly with mid-century modern/retro styled spaces!
Mosaic Tile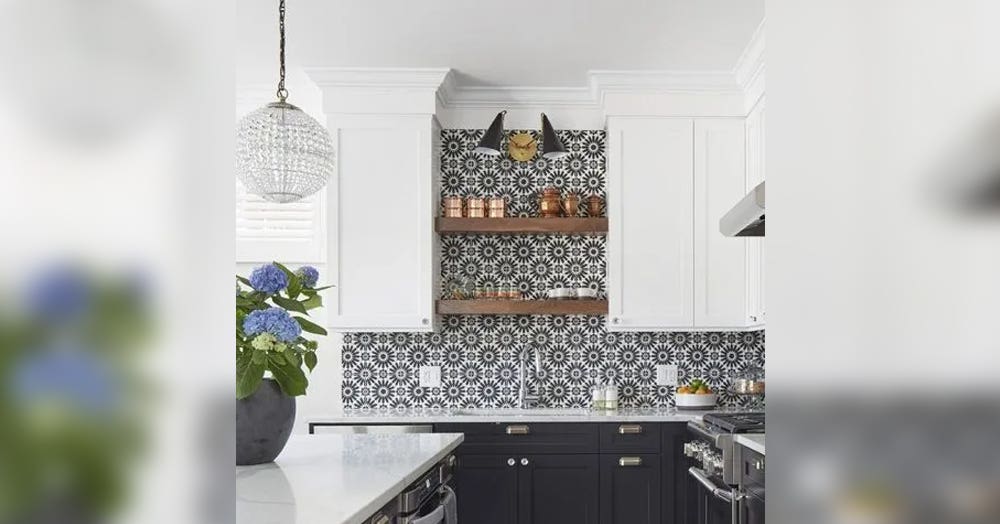 Mosaic tiles are an artistic way to complete your dream kitchen or bathroom. They come in a variety of shapes, colors, and designs. If you're looking for an eye-catching tile, mosaic tiles will surely do the trick. Mosaic tiles will liven up any space no matter what color or design you choose. If you're looking to do some DIY tiling and enjoy the look of mosaic tiles, you can paint a design of your choice using a stencil onto your existing tile. This is a great option if you're looking to save some money on your remodel!
Pair With: Grey Shaker Elite Cabinets
Diamond Tiles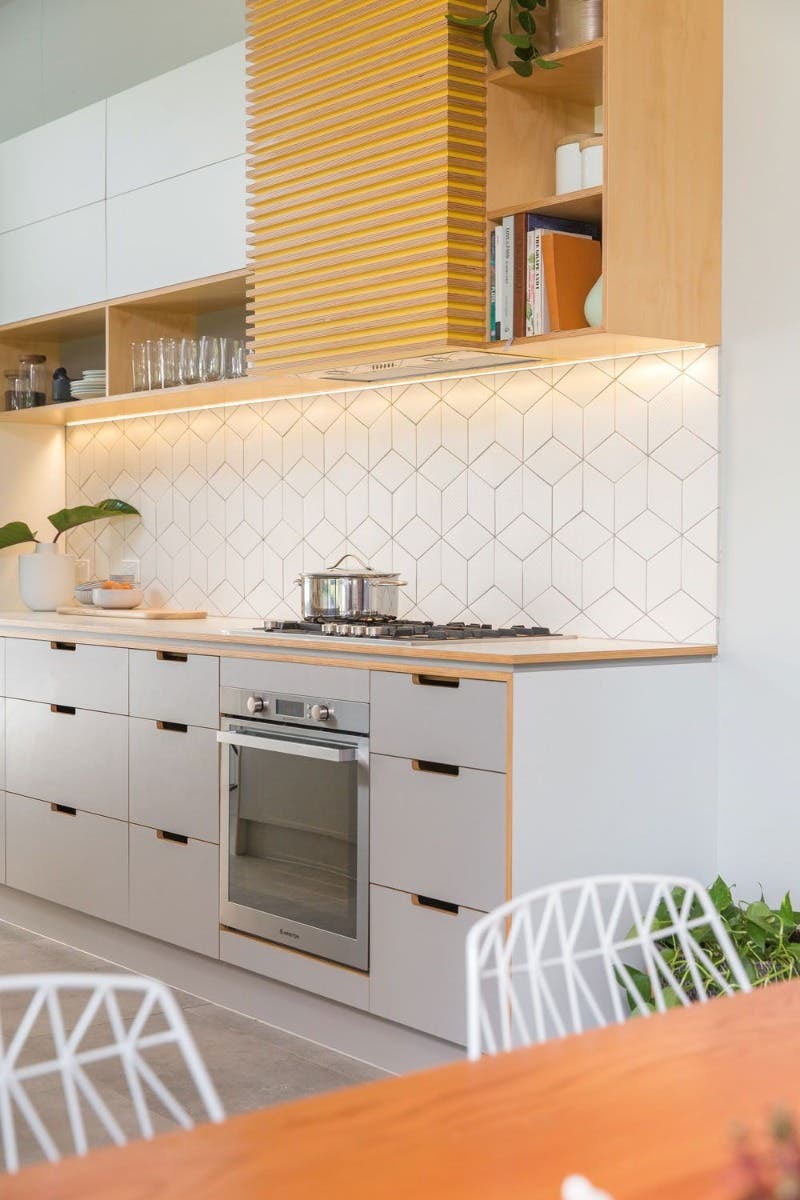 Diamond shaped tiles come in a variety of colors, sizes, and can be placed in different patterns. These tiles are a great way to liven up a drab space that needs some character. Diamond tiles are a fun, unique, and versatile backsplash option no matter what style your space is!
Penny Round Tiles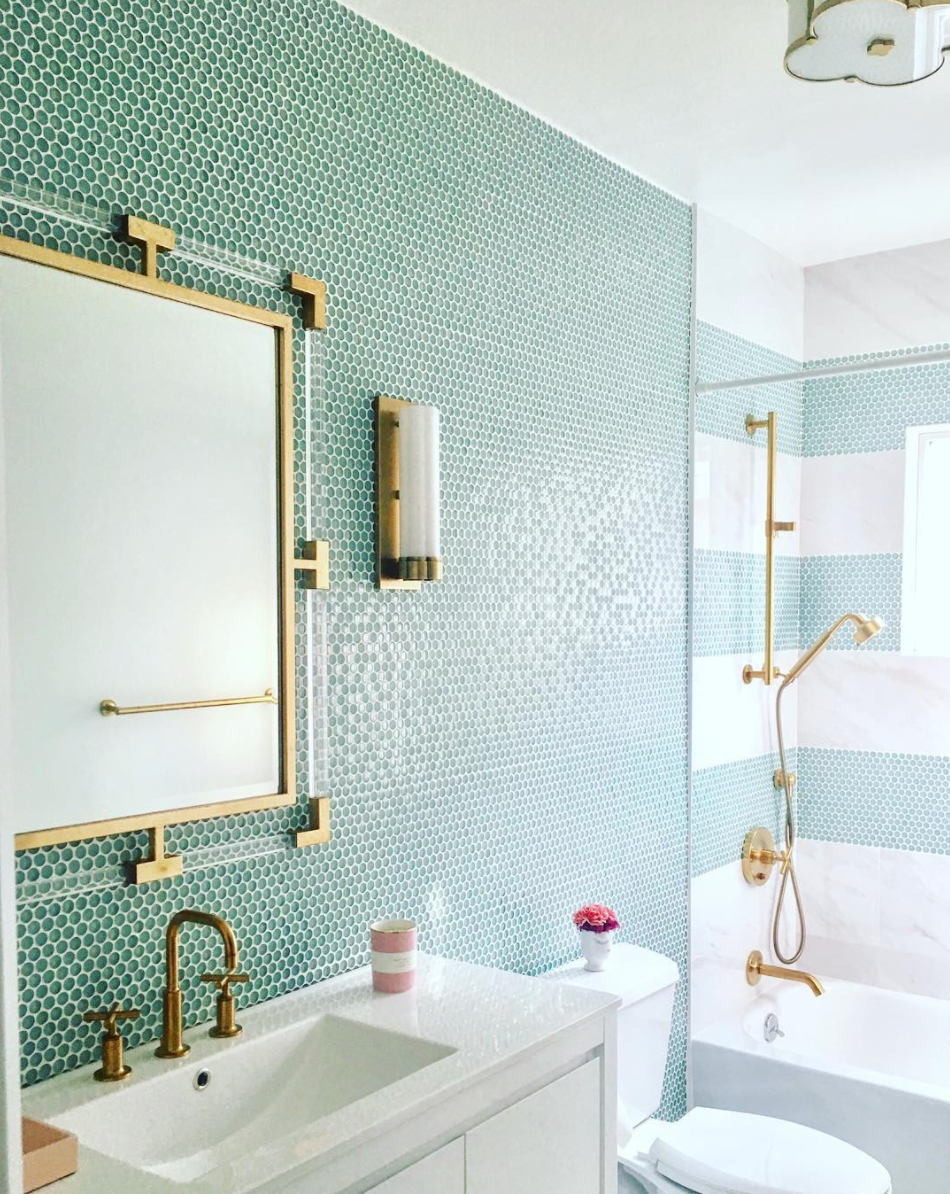 Penny rounds are small, penny-sized glass tiles that work amazingly in any space. Available in a variety of colors, penny round tiles are a great option for a bathroom or kitchen backsplash. Combining penny rounds and subway tiles is another popular backsplash option. No matter what penny round tile you choose, this backsplash is an eclectic way to liven up a space without it looking too crowded by larger tiles.
Moroccan Fish Scale Tiles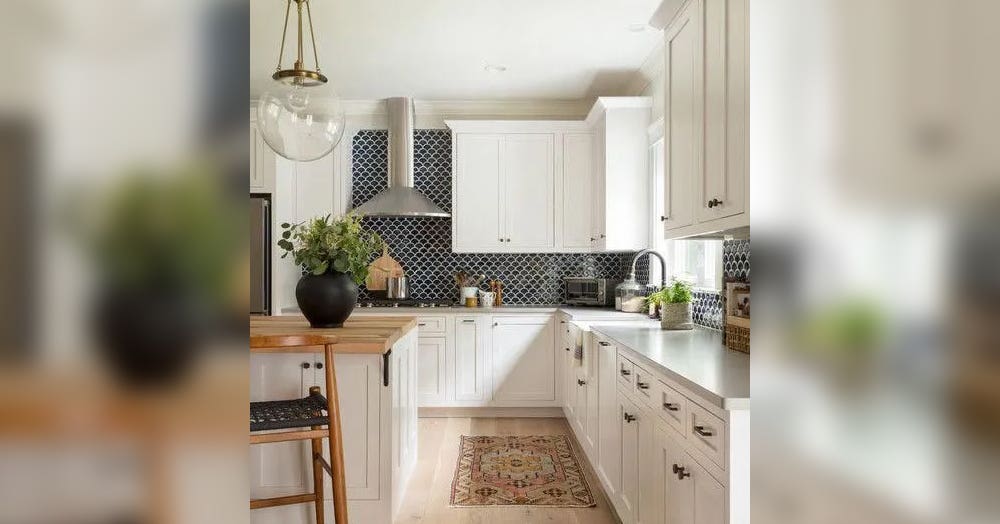 Fish scale tiling (also known as fan tiles, scallop tiles, and mermaid tiles) are fairly new to the kitchen and bathroom design scene. They come in all types of colors and are sure to match any style of space. Their unique shape creates an amazing focal point whether they are in a bathroom or kitchen. Fish scale tiling brings a worldly modern look to more traditional or contemporary spaces.
Pair With: Key Largo White Cabinets
Moroccan Cross Tiles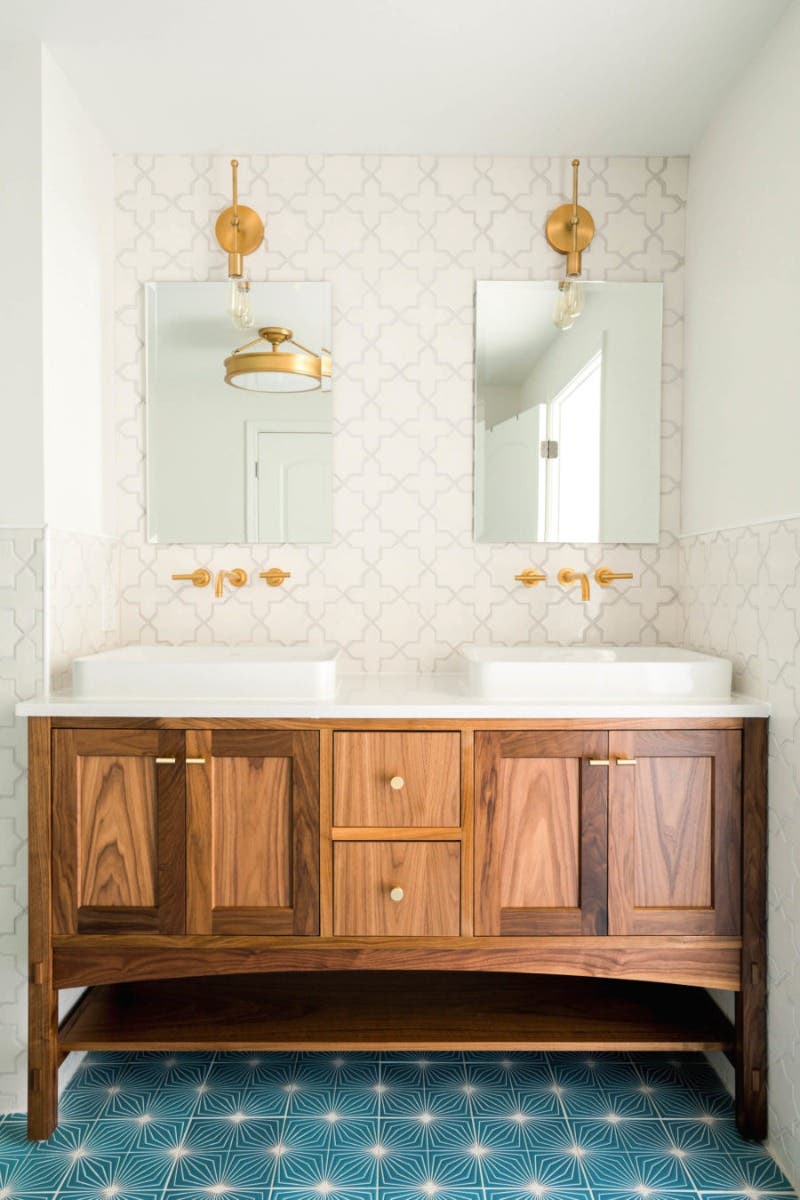 Moroccan cross tiles present a sense of elegance and luxury to a space, whether it be a kitchen, bathroom, or any other room of your choice. Choose a darker color to bring more drama to your space, or stick with classic white for a minimalist look. These Moroccan tiles bring an exotic vibe to any space and are a great addition to artistic and eccentric homes.
Triangle Tiles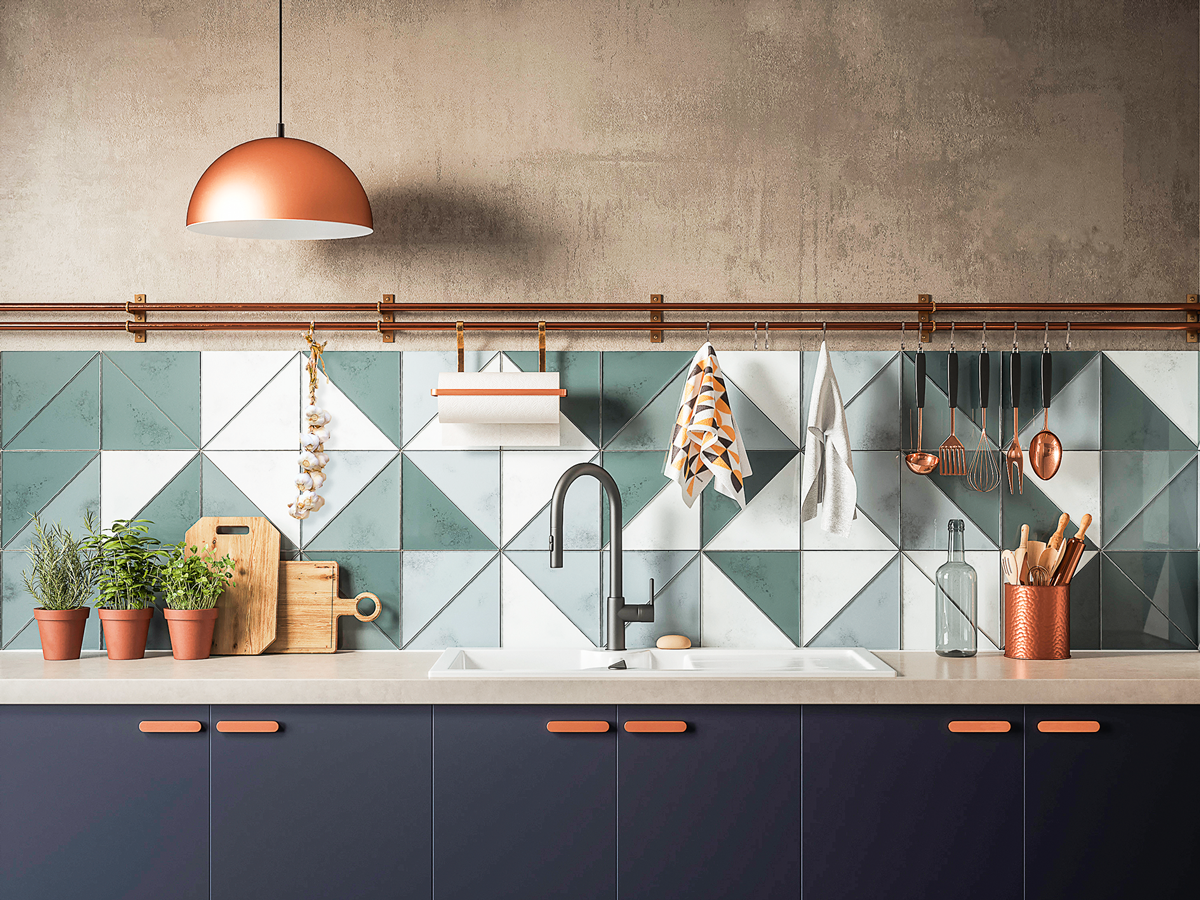 Triangle tiles can be found in any size or color. We love the tile design pictured above, which utilizes an array of colored triangular tiles. This backsplash immediately catches the eye and adds some color to liven up the space. These tiles are great for any style of kitchen or bathroom - go with monochromatic triangle tiles for a more streamlined look. There are endless possibilities with triangular tiles, but any option you choose will create a unique piece of art in your space!
Arrangements of Tile
Now that we have gone through the top styles of tile backsplash, let's now check out a variety of different tile arrangement options. After you have chosen your tile, it's important to research different arrangements and find the best choice for you. Let's dive in!
Herringbone Tile Pattern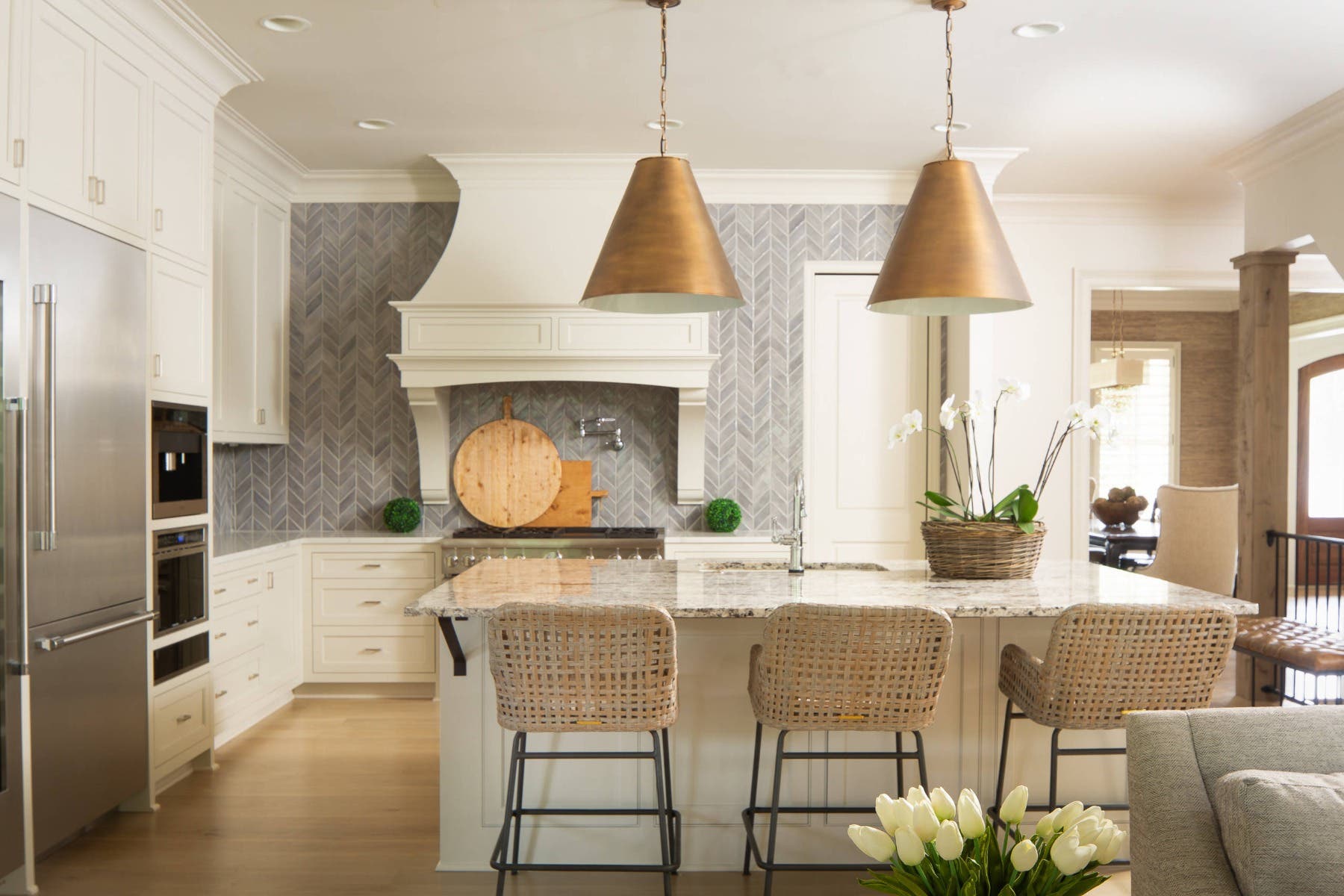 The herringbone arrangement of tile is the notorious "V" shaped pattern as shown in the picture above. This is a great arrangement choice for any color of tile and is perfect for drawing attention to the tile itself. Colored tile in a herringbone pattern have the potential to transition an unlively space into a work of dramatic art!
Horizontal Tile Pattern
Pinterest
Horizontally placed tiling is great for bathrooms or kitchens that are shallow in order to make them appear longer. The tiles will lead your eyes all the way to the back of the space, creating the illusion of a larger room. Horizontal tile creates a very clean, sophisticated look that's sure to freshen up any space!
Pair With: Navy Shaker Cabinets
Vertical Tile Pattern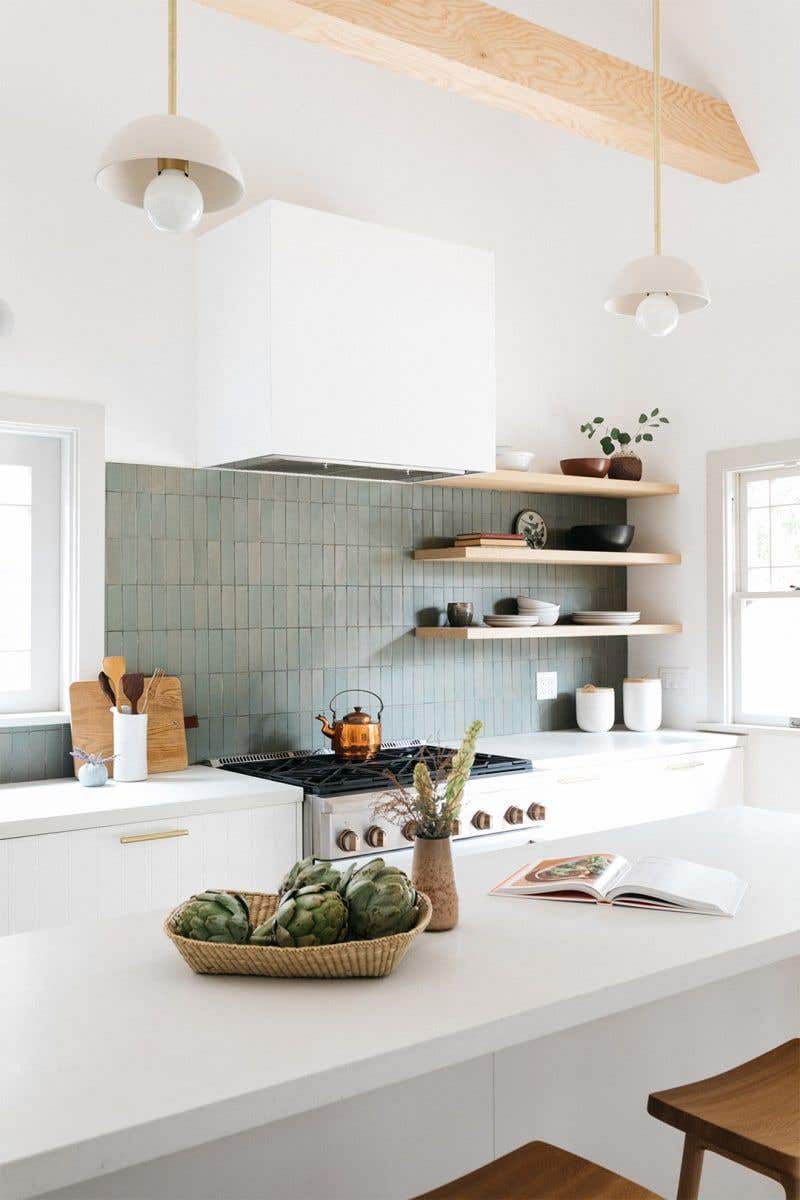 Vertically placed tiling is perfect for spaces with high ceilings. Vertical tiles create a dramatic effect that accentuates the height of the ceilings and makes them look even higher. Adding vertical tiling to your space will create an eye-catching look that no guest will forget.
Offset Tile Pattern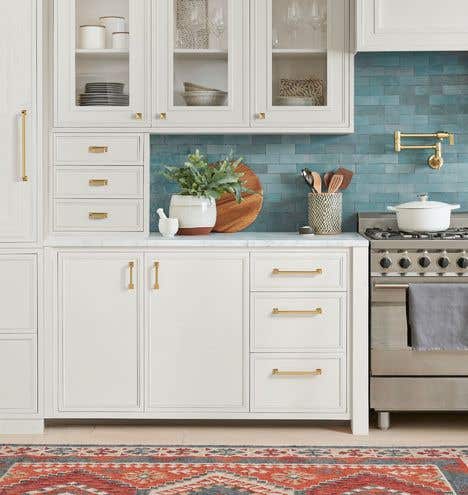 Tile that is placed offset, meaning the lines do not match up on the tiles, is perfect for a space that needs an extra "wow" factor. An offset tile arrangement will immediately liven up your space and add some pattern to make it more interesting. Like the picture above, offset tiling can change a plain white kitchen or bathroom into a much more eccentric space.
Random Tile Pattern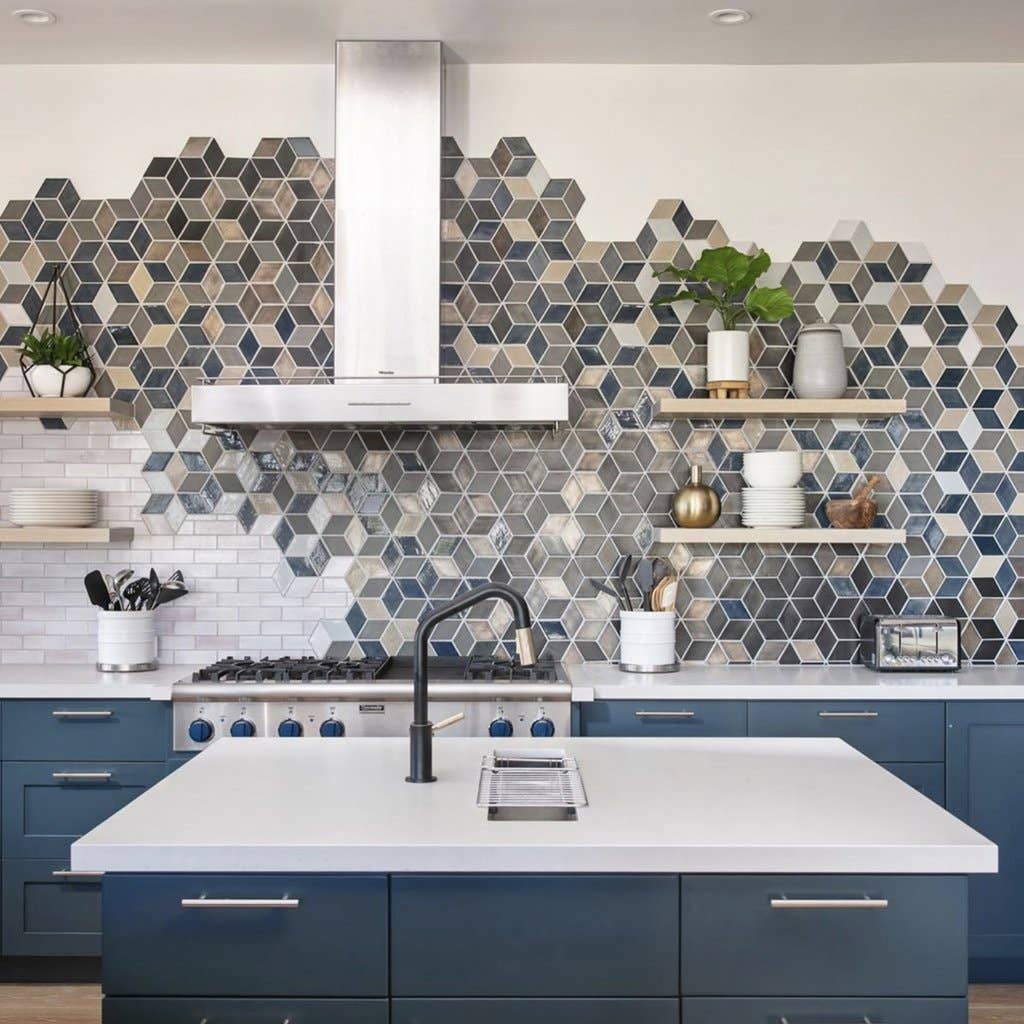 Looking to add some spice to your space? Randomly placed tile creates your very own mosaic wall. This can be done with all shapes and colors of tile, leaving it up to you how creative and unique you would like your space to be. Random tiling is not for everyone, but in the right space this is surely an option that will liven it up!
Basketweave Tile Pattern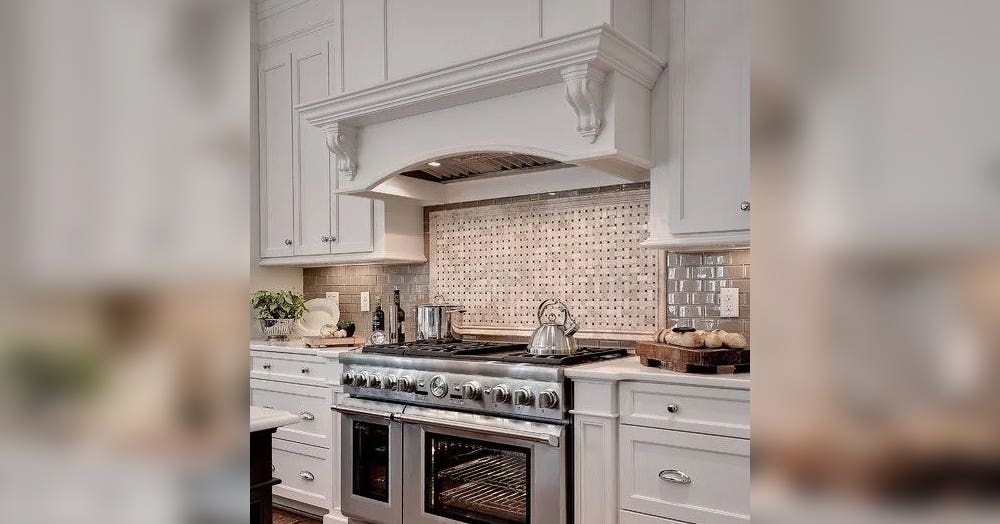 Laying tile in a basketweave pattern adds beautiful depth to any room. This pattern is most commonly used like the picture above, as a rectangular break from the other tile, creating a dramatized effect for the oven area. Adding a basketweave tile element to the other existing tile of your backsplash is sure to create a beautiful space!
Picking out the right tile for your space can be overwhelming. Tile is just one piece of the puzzle when it comes to creating your dream kitchen or bathroom. Save time and money by shopping with Lily Ann Cabinets and start planning your next dream space!
Create Your Dream Space with Lily Ann Cabinets
We offer a wide selection of premium cabinetry, hardware, shelving and more to help you create a room that stands the test of time. Our professional designers are on standby to work with you — we offer FREE samples and FREE design and quote. Visit our FREE 3D design tool to get started today!