The kitchen is one of the most important rooms in your home, and it's typically the one with the most traffic. To make sure that your kitchen gets plenty of attention from visitors, you'll want to start with a winning design. White cabinets are an excellent choice because they help brighten up any room. To help get inspiration for designing your own beautiful space, here are 13 stunning kitchens with white cabinets. Enjoy!
1) Small Space, Huge Impact
If you're looking to maximize your kitchen space, you can't go wrong with white cabinets. They're an easy way to make a small kitchen look larger (without splurging on all-white appliances). Plus, white cabinets are classic and neutral, making them a versatile option that you can use in kitchens of any style or design. 
2) All About the Accessories
The right lighting, a fantastic rug, or a bold color on your walls can work wonders in a kitchen. Whether you're creating an entire theme around white cabinets or just looking to add some pop, accessories are key to creating your dream kitchen. Adding some floating shelves or glass cabinets are also a great option to display accessories such as fancy plates or decor! 
3) Have Your Cabinetry Touch the Ceiling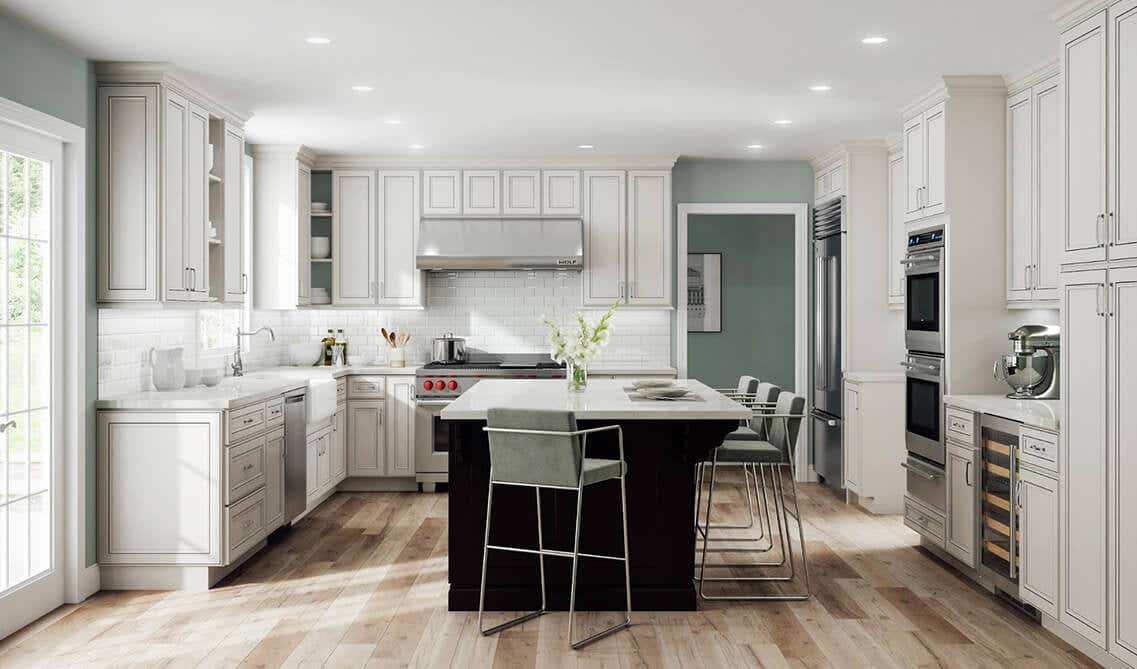 In many homes, adding crown molding above modern white kitchen cabinets not only improves their appearance but also adds height to a room that might otherwise appear short. Having your cabinets go to the ceiling is a simple way to elevate your kitchen. I recommend having a wall cabinet with a glass stacker cabinet above it, and if there is room add crown molding at the very top! With this look, you are sure to get compliments on your kitchen from anyone who enters it. If you would like to see this look in your space Lily Ann Cabinets offers free 3d designs and quotes, with no obligation of buying their cabinets. Try it out!
4) The Black and White Color Scheme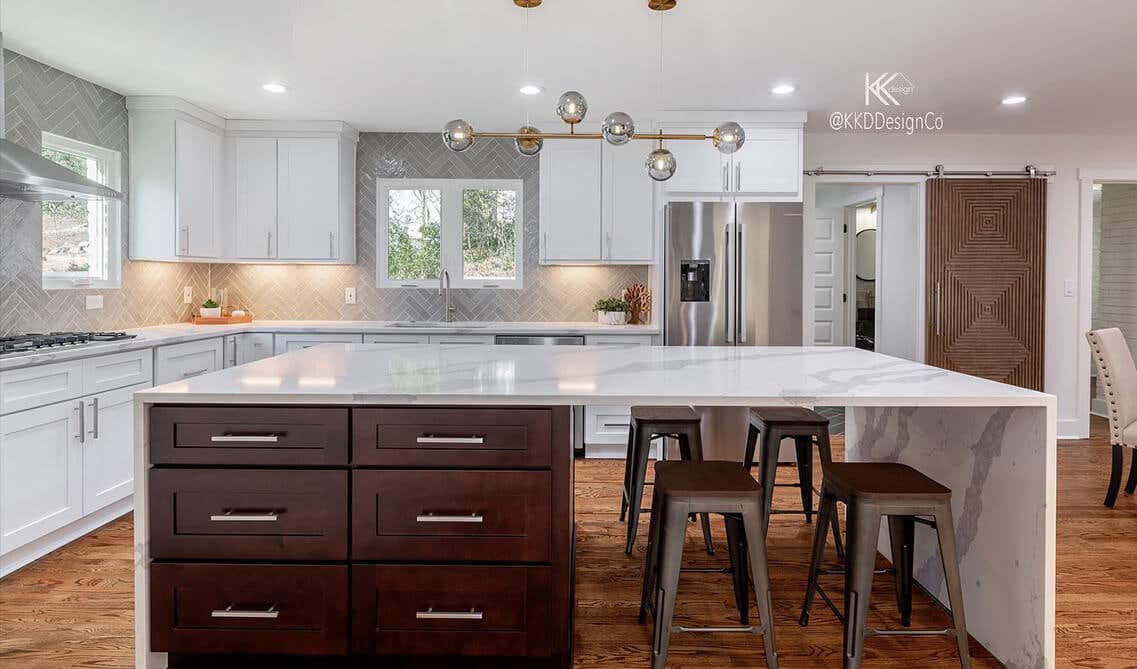 Believe it or not, the white and black color scheme is creeping out of style! Many people are going for white and grey or white and espresso. The espresso color is similar to black, but without the dullness that black gives. Your kitchen is a place that should be bright and full of memories, so two-toning your white cabinets with grey or espresso is the way to go if you're looking for a modern white kitchen!
5) Bright White Cabinets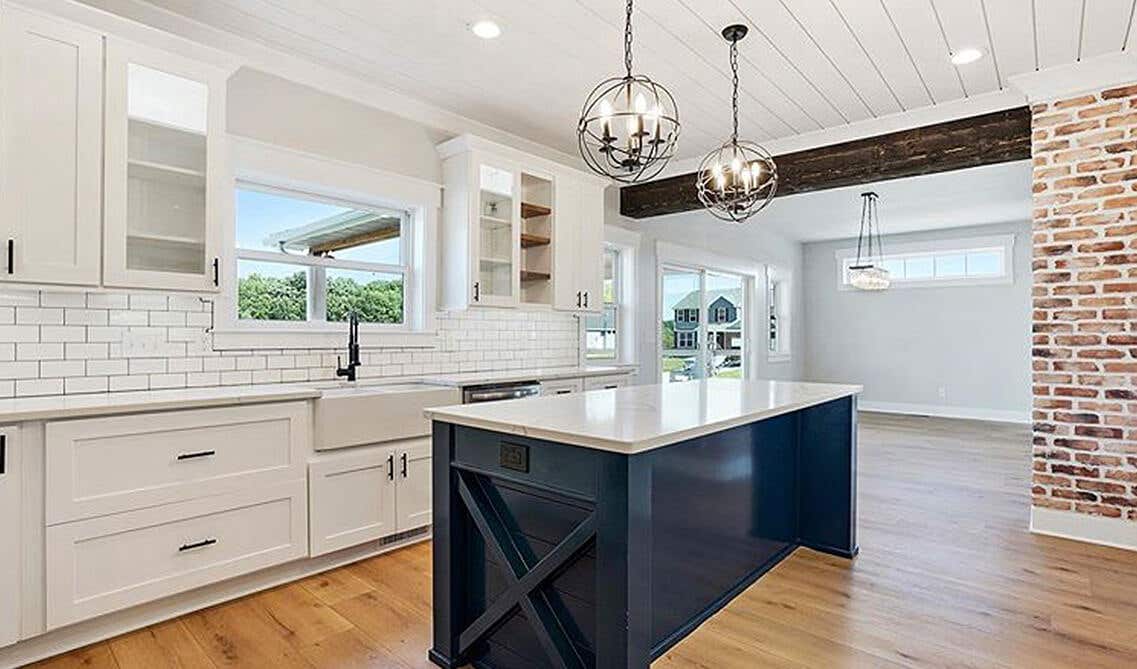 Using Lily Ann Cabinets' white shaker cabinet can give you the bright white you're dying for. Not only does this bright white look stunning on its own, but adding navy blue or grey cabinets can take your white kitchen to the next level. Many people do white cabinets with a navy blue island to add a high-end feel to your kitchen by adding more dimension. 
6) Cream-Colored Cabinets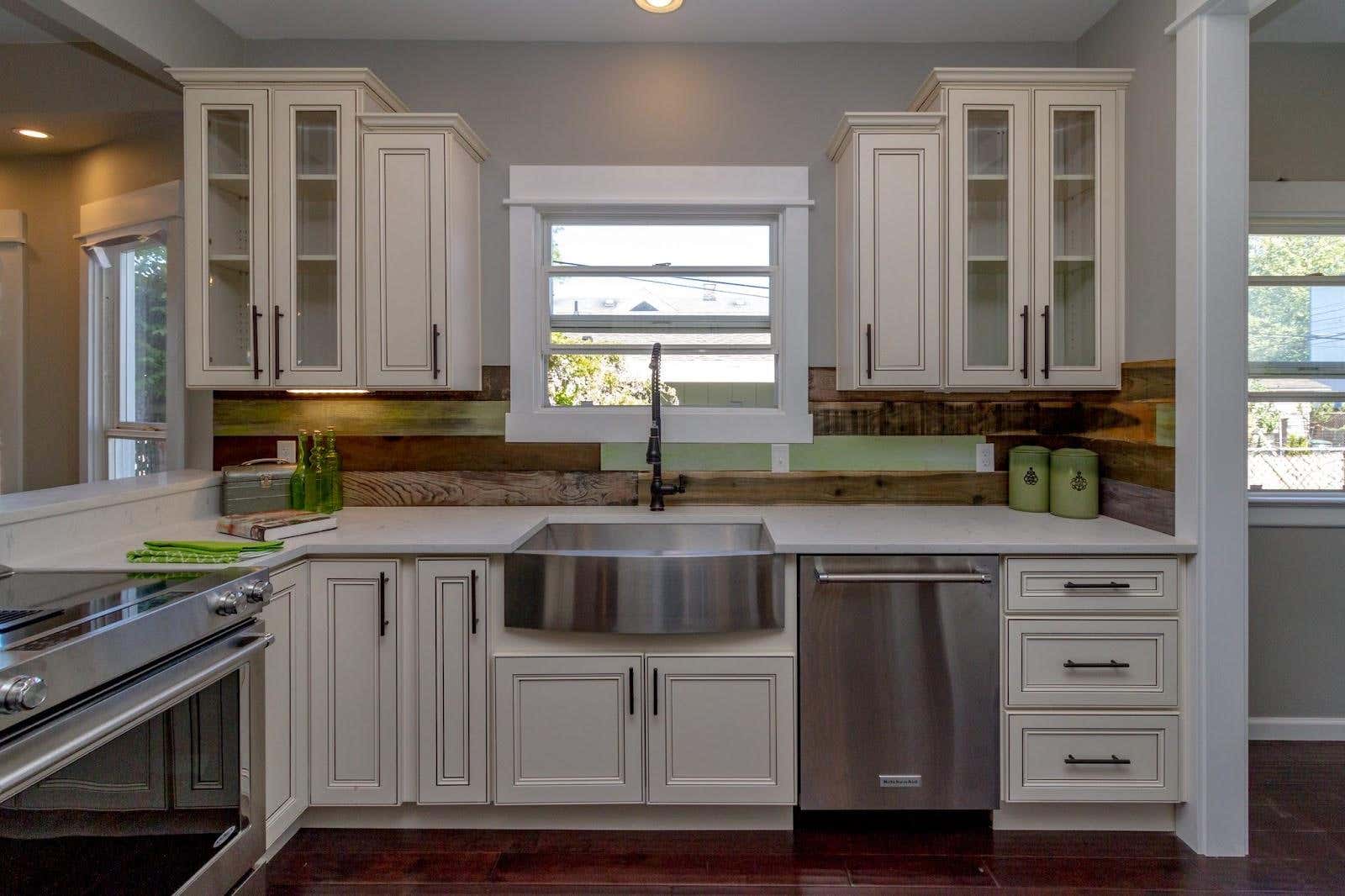 Using cabinets that are cream-colored is a great way to go if you are looking for a softer feel in your kitchen. The white really brightens up a room and makes it seem bigger, but sometimes it can be too much. If you want something lighter than white, but not as soft as off-white, try using cream-colored cabinets instead! These will still give off a light feeling, but will also warm up your space just enough.
7) Basic Farmhouse Look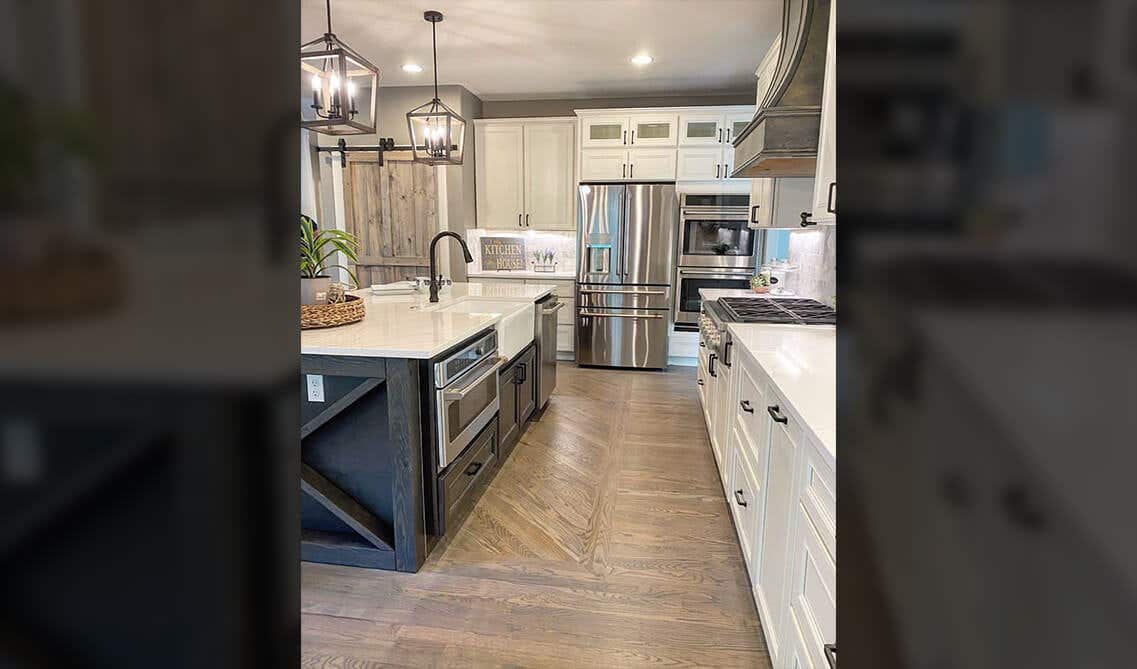 The first rule of kitchens with white cabinets is to embrace a palette of warm, rich earth tones and highlight them by complementing light colors—most often crisp whites and rustic neutrals. There's an overarching serenity in muted tones, much like they would be on a farmhouse kitchen; try using countertops, floors, walls, and cabinetry as an opportunity to build off these hues.
8) Vintage + Modern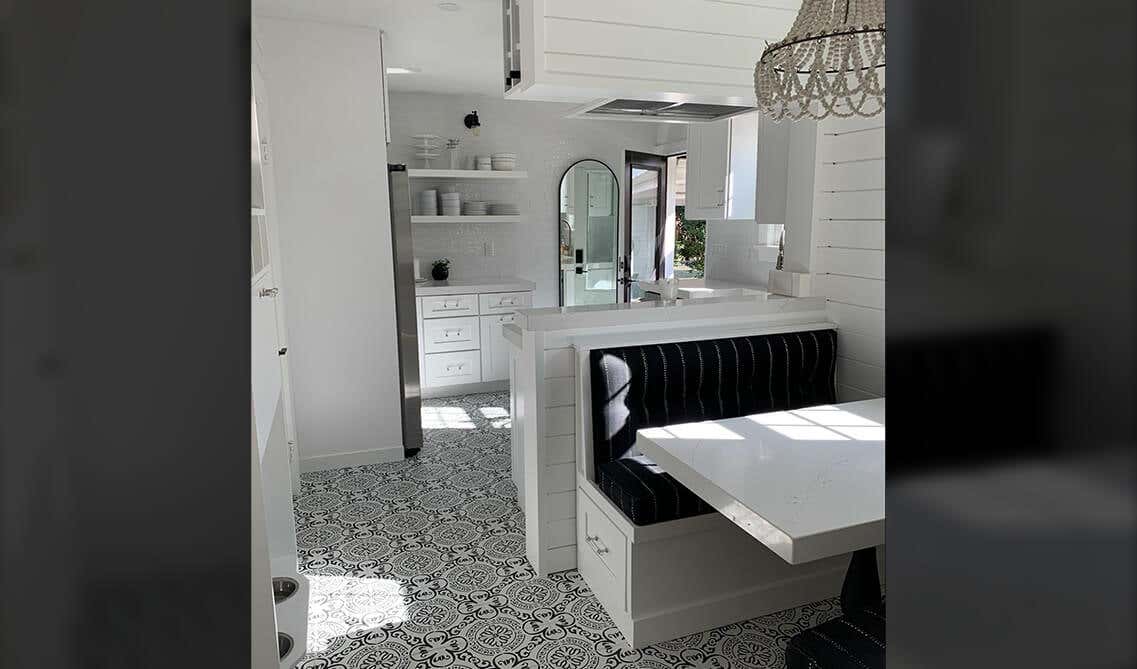 White kitchen cabinets can help you achieve a striking juxtaposition between modern and vintage. The classic color will make your kitchen appear brighter, while still adding depth to your design by keeping all of your accessories true to their original colors. A lighter finish is perfect for any style of kitchen, including a modern or traditional one. This will allow you to bring out existing features like tile backsplashes, stainless steel appliances, and wood floors without feeling like they are being overshadowed by glossy white.
9) Never Paint Your Cabinets White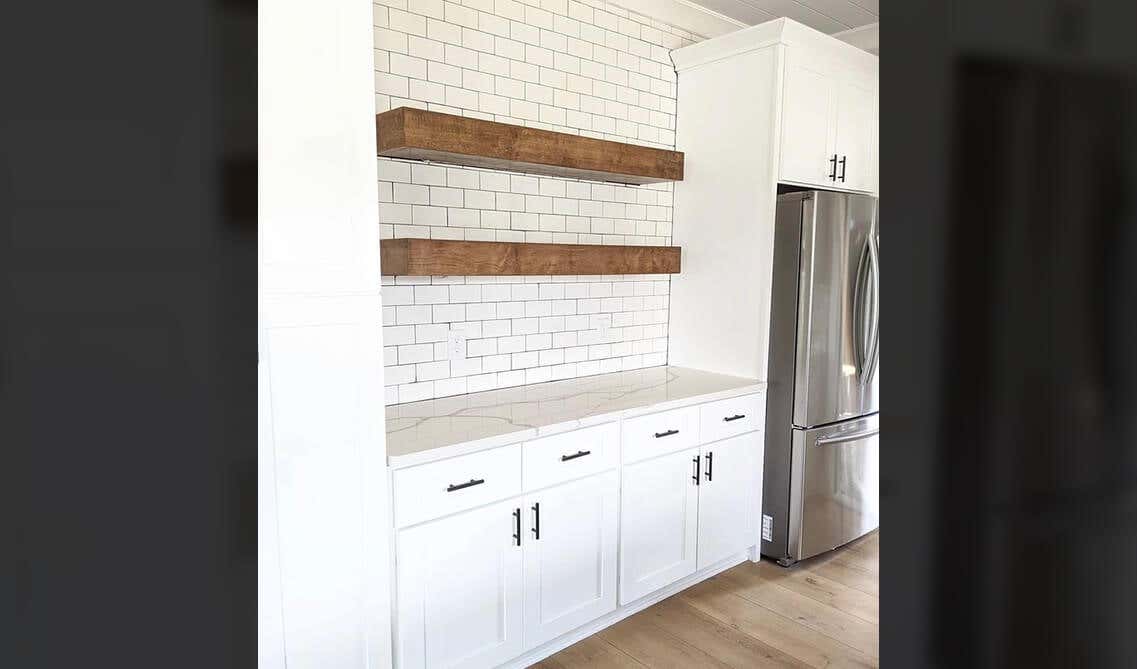 You may think that painting kitchen cabinets are the way to go, but let me tell you, it's not! You would only be changing the face of the cabinet, not the inside, which means that even though the cabinet may look better, the cabinet is still old! With the time and money, you will spend painting your old cabinets, you could get premium all-wood cabinets Lily Ann Cabinets! Lily Ann Cabinets are priced so well that you could buy all new cabinetry instead of going to the hassle of painting them yourself. Also, the quality is so good that you will never have to worry about moisture issues, or cracking as you will with any other cabinet or your painted cabinets. 
10) Add Decor Above Your Cabinets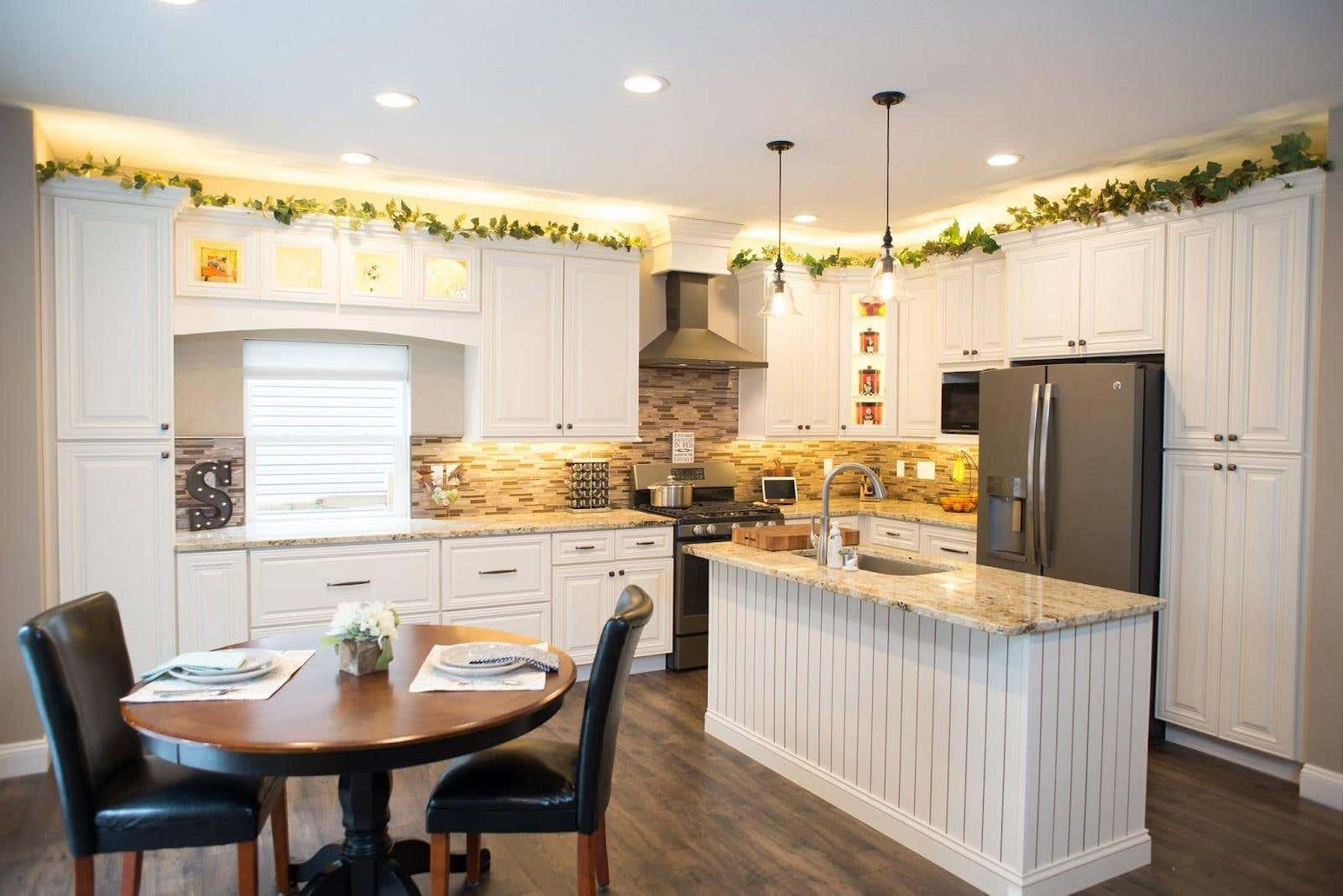 Sometimes a kitchen with white cabinets can look plain. However, adding decor above your cabinets can make them a focal point for any kitchen design. By hanging plants above cabinets, you'll be giving your kitchen an airy feel and creating a space that looks great from every angle. If you want to elevate this look, add crown molding to the top of your white cabinets!
11) Glass Door Cabinets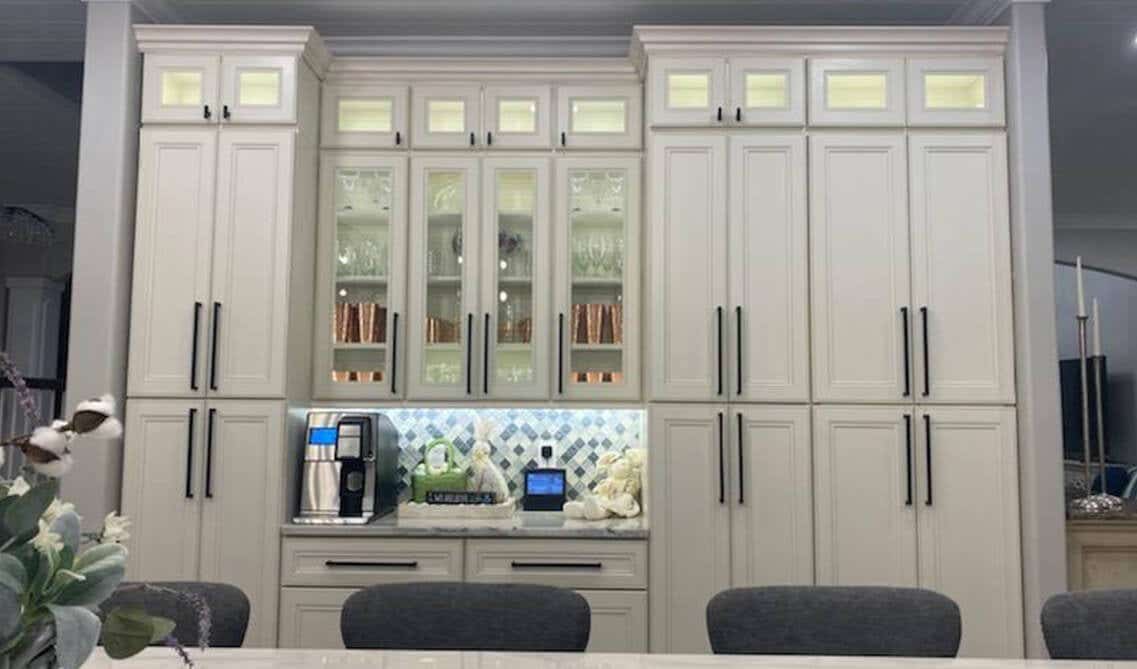 Glass doors are a great way to add natural light to your kitchen. They also act as a background for displaying food, adding visual appeal. And by choosing custom glass doors rather than generic ones, you can add design elements and hardware that create a modern look. Lily Ann Cabinets can help offer the best `
12) Add an Accent Color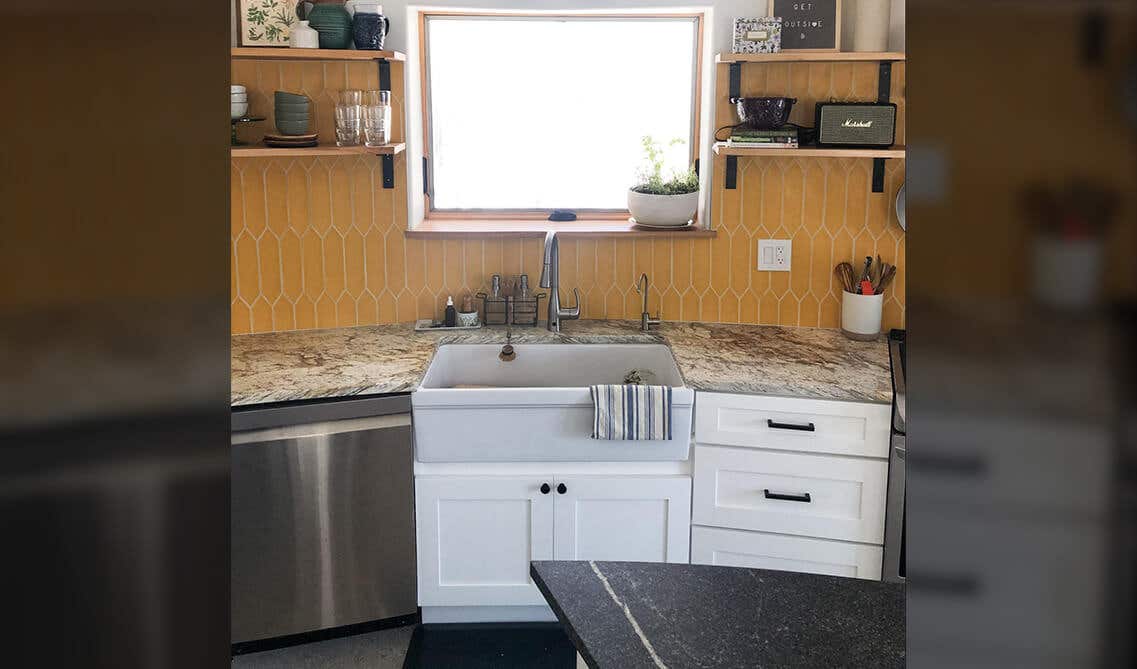 If you are worried about having too much white in your kitchen, consider adding a background color! White cabinets go with everything, so having colorful tile, backsplash, or paint can totally elevate your space!
13) Create An Open Floor Plan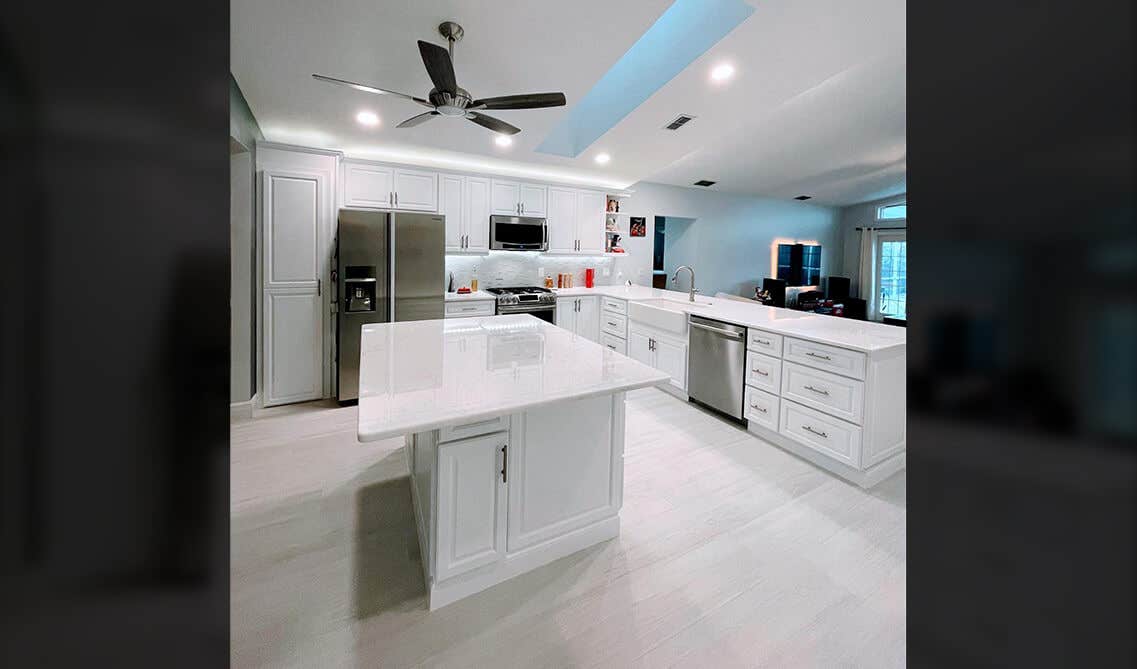 Many people knock out unnecessary walls to make their kitchen appear bigger. Since all white kitchens already appear larger than they are, having an open floor plan can make your kitchen look even bigger! 
*All photos are from Lily Ann Cabinets, so please contact us if you need help recreating any of these looks! In the meantime, feel free to submit your measurements to our free 3D design tool to get one step closer to achieving these looks or a look of your own!