A kitchen can be the heart of your home, and it's also the room where you spend more time than any other. That's why it's important to surround yourself with beauty and comfort while in there. These kitchen design ideas with White Shaker cabinets will help you create that luxurious feel, even if you are on a budget! Here are some of the best ways to use them effectively in your own home.
Stay in Budget
You don't have to spend a fortune to get a luxurious kitchen. White Shaker kitchen cabinets are a great way to get the look you want without breaking the bank. You can find White Shaker cabinet doors at most home improvement stores or online. If you want to save even more money, consider painting your cabinets yourself. With a little bit of elbow grease, you can have the kitchen of your dreams without spending a fortune. So, if you're looking for luxurious kitchen ideas on a budget, White Shaker cabinets are a great place to start.
Get New Hardware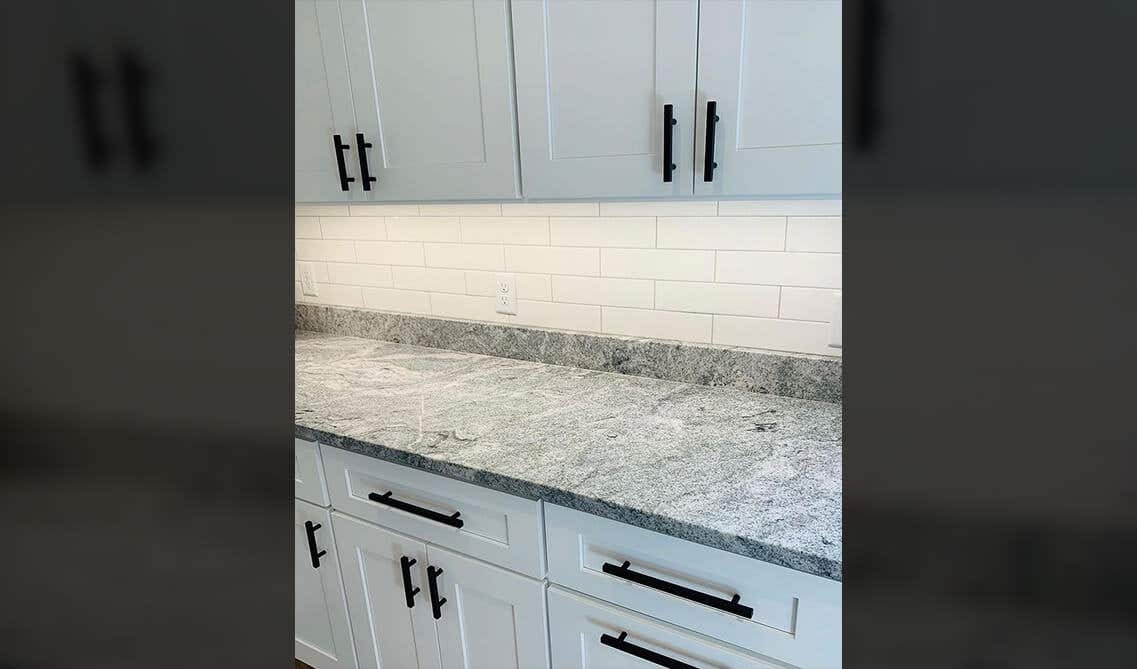 One of the easiest ways to give your kitchen an update is to switch out your hardware. If you have older, outdated hardware, it can make your whole kitchen feel dated. But don't worry, there's an easy fix! Lily Ann Cabinets offers White Shaker Cabinets and cabinet hardware for extremely low prices. Look for modern White Shaker cabinets with black hardware. You'll be surprised at how much of a difference new hardware can make. Plus, it's a relatively inexpensive way to give your kitchen a fresh new look.
Incorporate Chests, Benches and Sinks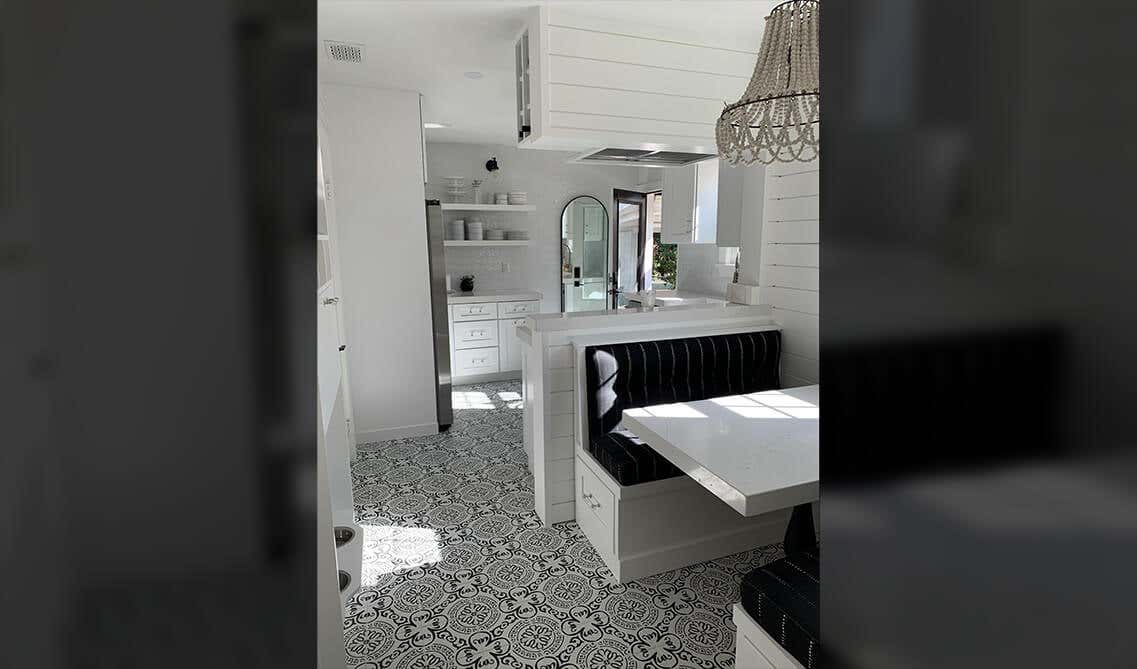 A White Shaker kitchen is a luxurious addition to any home. The cabinets are sleek and stylish, and the addition of chests, benches and sinks can make the space even more luxurious. Adding a chest or bench to the island for extra seating. Use White Shaker kitchen base cabinets to create a sleek and modern look. Add a sink to the island for food prep or cleanup. Use shaker cabinets to create a warm and inviting space. Also, White shaker kitchen base cabinets help brighten up the space. For a touch of elegance, add glass doors to shaker cabinets.
Add Warmth With Stone Counters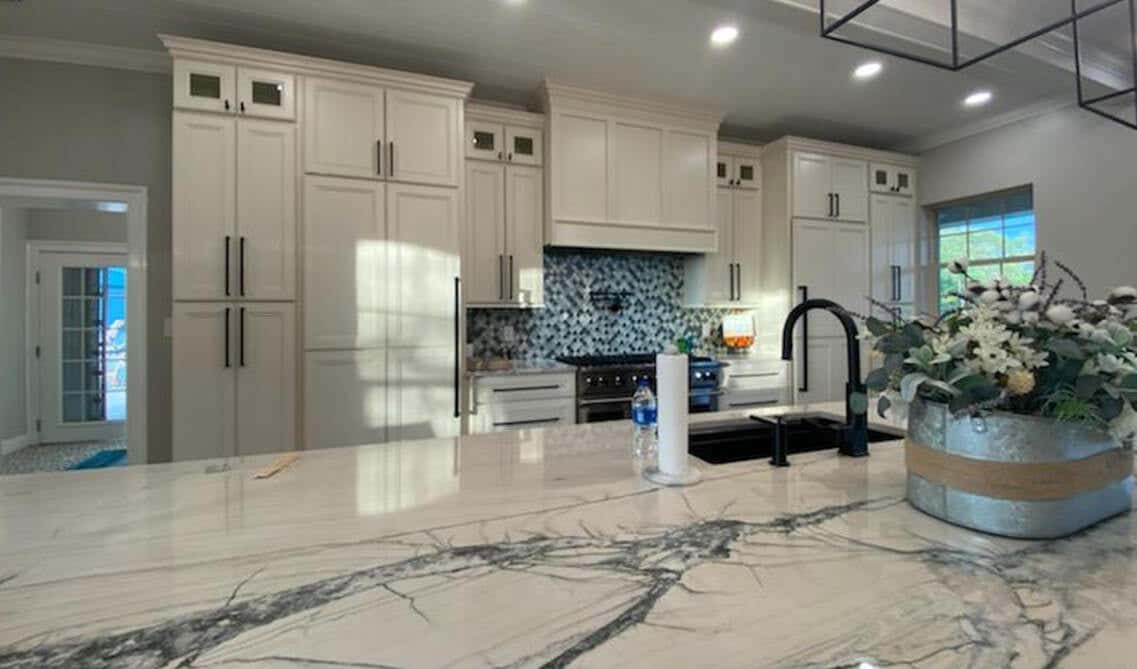 If you really want to give your kitchen an ultra-luxurious feel, consider using stone counters. They're beautiful and add a sense of warmth that's often lacking in modern white shaker kitchen cabinets. You can use marble, granite, or even quartz for your counters and backsplashes. Pairing the stone counters with modern White Shaker kitchen cabinets will give your kitchen an elegant look while staying within your budget!
Go Big On Wall Decor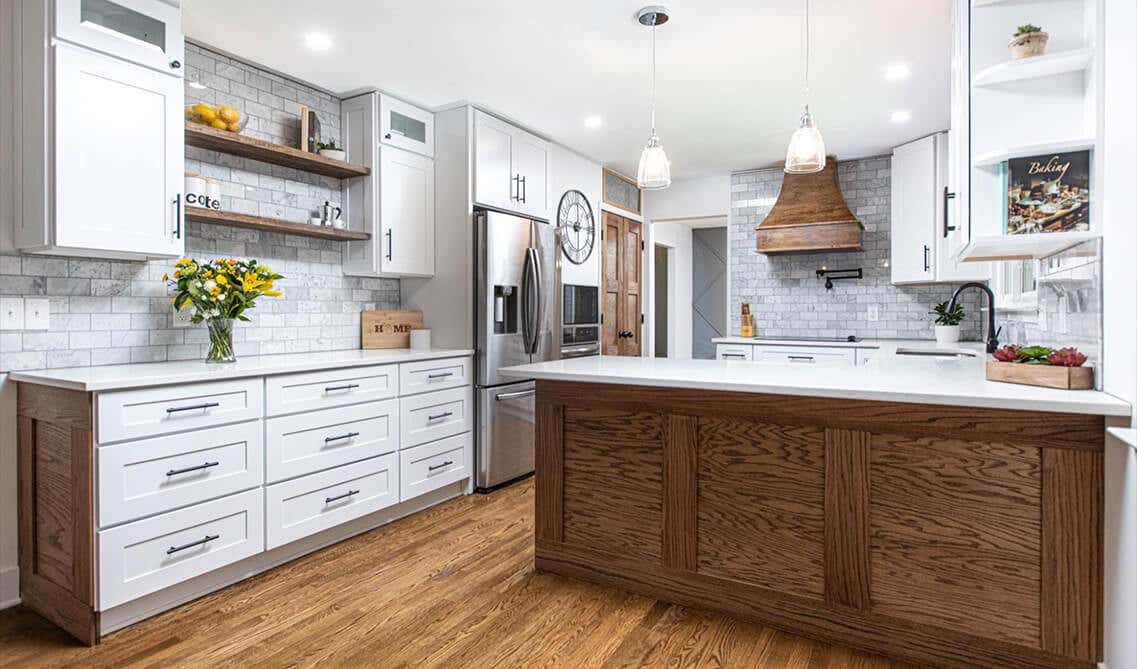 A big empty wall is the perfect opportunity to go big on decor. And what better way to fill that space than with a beautiful White Shaker cabinet door? Not only will it add a touch of luxury to your kitchen, but it will also make it feel more spacious and bright. Fill an entire wall with White Shaker cabinets and use them as a backdrop for your culinary creations. Hang a large mirror in front of your cabinets to reflect light and make the space feel even more open. Place a vase of fresh flowers on top of your cabinets for a pop of color. Use glass cabinet doors to display your beautiful dishware.
Add Color With Accent Walls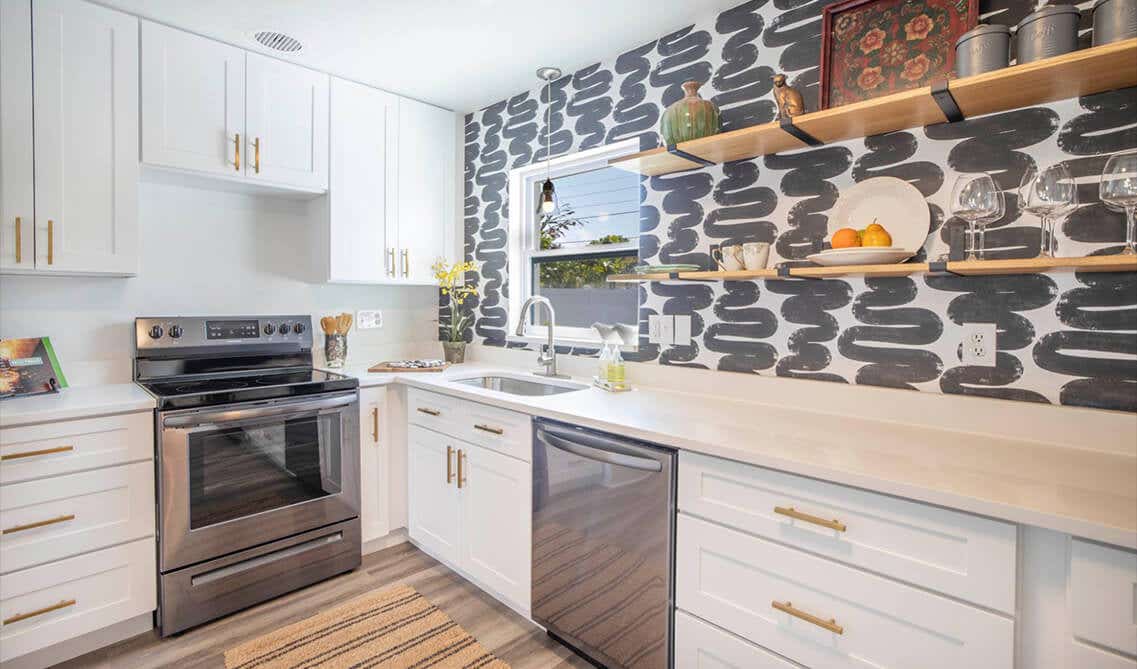 Accent walls are a great way to add a pop of color to your kitchen without going too crazy. And what better way to do an accent wall than with White Shaker cabinet doors? You can really make the door pop by painting it a bold color, or you can keep it simple and elegant by adding some trim. Either way, your kitchen will look luxurious and unique.
Use Modern Lighting for a Bright Look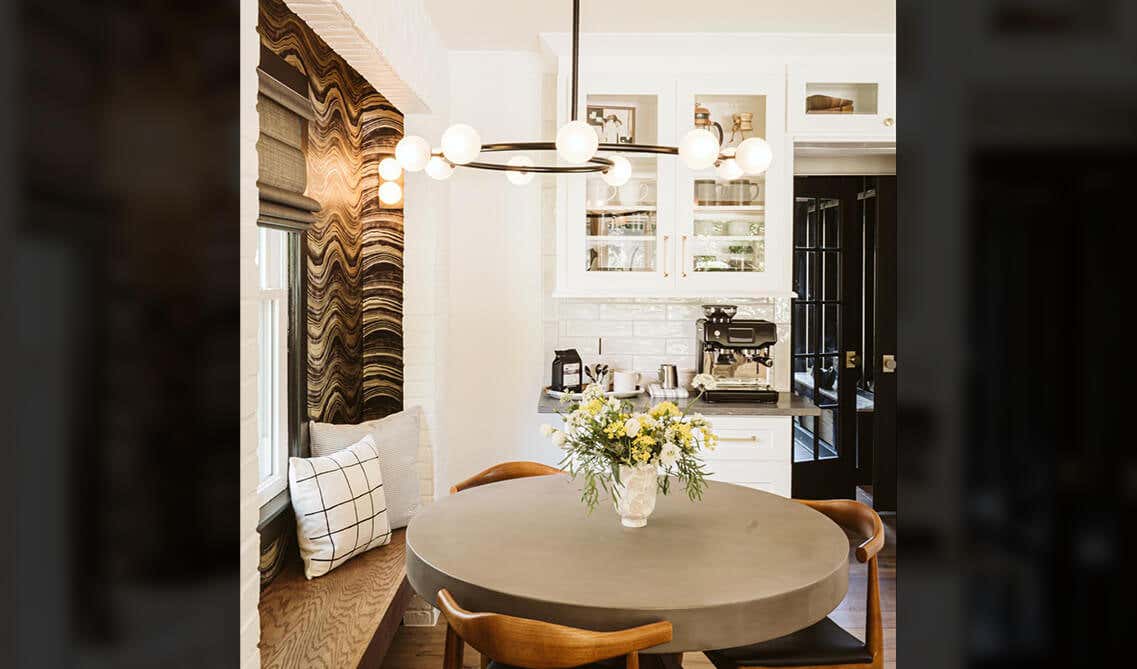 One of the best ways to make your kitchen look luxurious is to install White Shaker cabinets. White Shaker cabinets are simple and elegant, and they can really brighten up a space. Plus, they're easy to keep clean and maintain. If you want a truly luxurious look, consider installing white shaker cabinet doors with modern lighting. This will give your kitchen a bright, airy feel that is sure to impress.
Go Minimalist on Countertops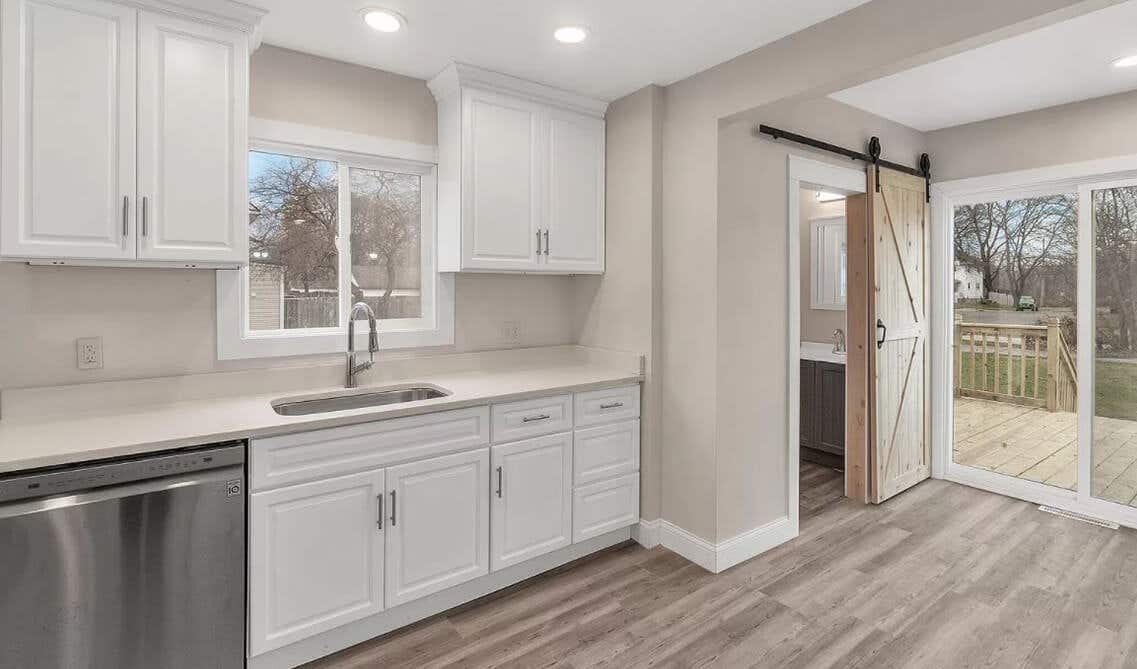 One of the best ways to show off your modern White Shaker kitchen cabinets is by having minimal countertops. This allows the cabinets to really stand out and creates a sleek look. Plus, it's easy to keep clean!
Here are some other reasons why you should consider minimal countertops in your kitchen:
1. They're modern and stylish.
2. They make a small kitchen look bigger.
3. They're easy to keep clean.
4. You can show off your beautiful cabinets!
5. They create a sleek look.
6. They're perfect for entertaining.
They make your kitchen more efficient.
Touch Up Existing Cabinetry and Floors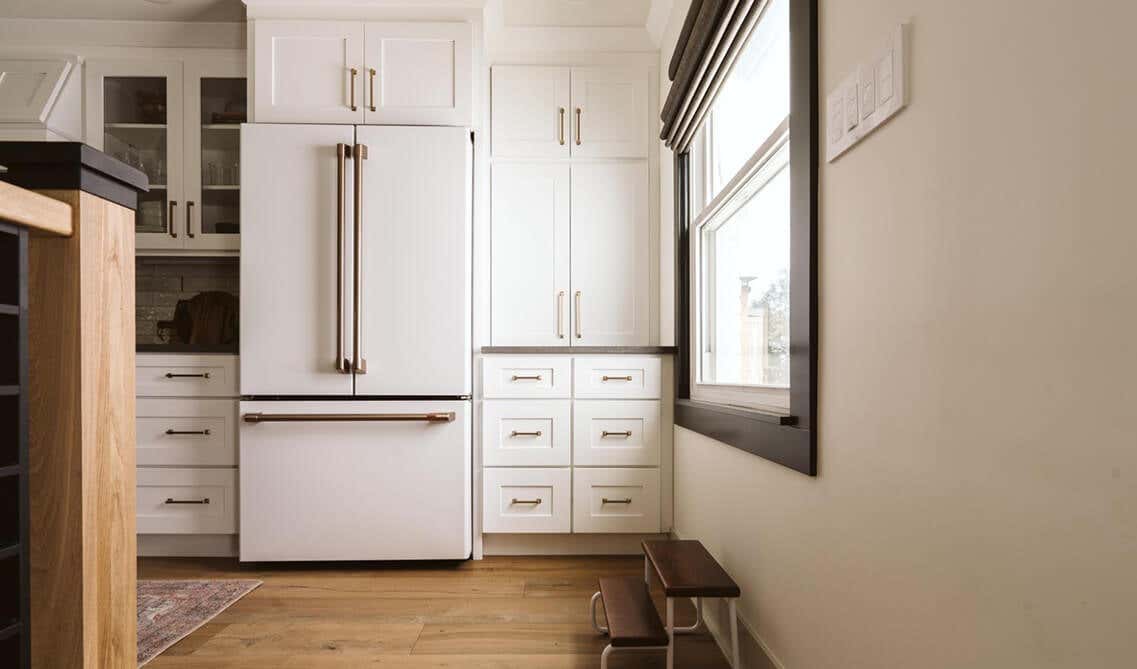 Start by modernizing your White Shaker kitchen cabinets. You can do this by adding new hardware or painting them a different color. Then, add some new White Shaker kitchen base cabinets to really make a statement. These will add extra storage and help you keep your kitchen organized. Finally, touch up existing cabinets and floors. This will give your kitchen an updated look without having to spend a lot of money on new materials. By following these simple tips, you can easily transform your kitchen into a luxurious space that you and your family will love spending time in.
Get Inspired by Other Kitchens You Love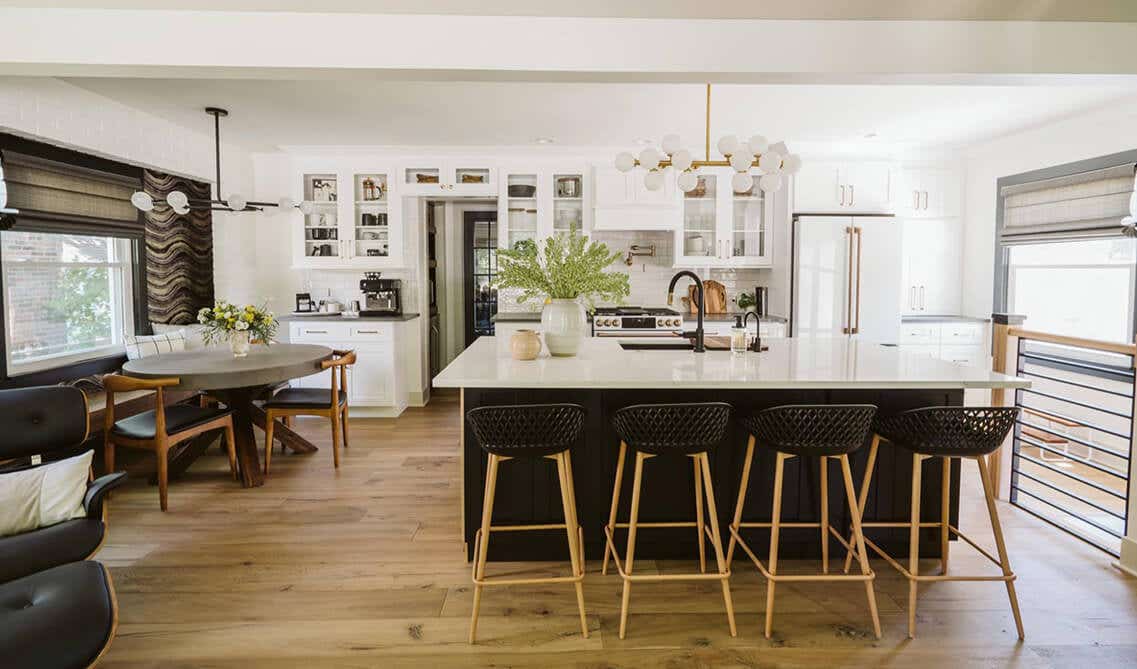 There's nothing like a luxurious kitchen to get you excited about cooking. And what's more luxurious than White Shaker cabinets with black hardware? If you're looking for some inspiration, check out Pinterest. You'll find plenty of elegant kitchen ideas with white shaker cabinets. From there, you can start planning your own dream kitchen.
FAQ's
What hardware looks best on white shaker cabinets?
You can pair basically any hardware with White Shaker Cabinets. Depending on your faucet and other hardware items, you may want to match your hardware accordingly.
Are white shaker cabinets still in style?
White Shaker cabinets have become increasingly popular within the past few years and continue to grow in popularity each year!
How to clean white shaker cabinets?
Using a vinegar and water solution can easily clean up your White Shaker cabinets!
Can you paint white shaker cabinets?
Yes! You can paint White Shaker cabinets but you cannot stain the cabinets since they are pre-painted.