Kitchen Cabinets in South Bend, Indiana
We are Lily Ann Cabinets
South Bend living is all about enjoying the simple things in life. So why should shopping for kitchen cabinets be complicated? At Lily Ann, the process doesn't have to be. You can find the traditional or modern kitchen cabinets you've always wanted right online. No trudging through home improvement stores. No settling for whatever you can find at a discount store. When you shop at Lily Ann, you'll get kitchen cabinets in South Bend, IN that were built to last at an affordable price.
Lily Ann offers a wide variety of kitchen cabinetry styles, including seven styles of shaker cabinets.You're sure to find what you're looking for. We even offer free cabinet door samples to help ensure that you get the ideal look and fit for your kitchen.
Shop Lily Ann's selection of modern kitchen cabinets today and find what you need to reach your kitchen design goals.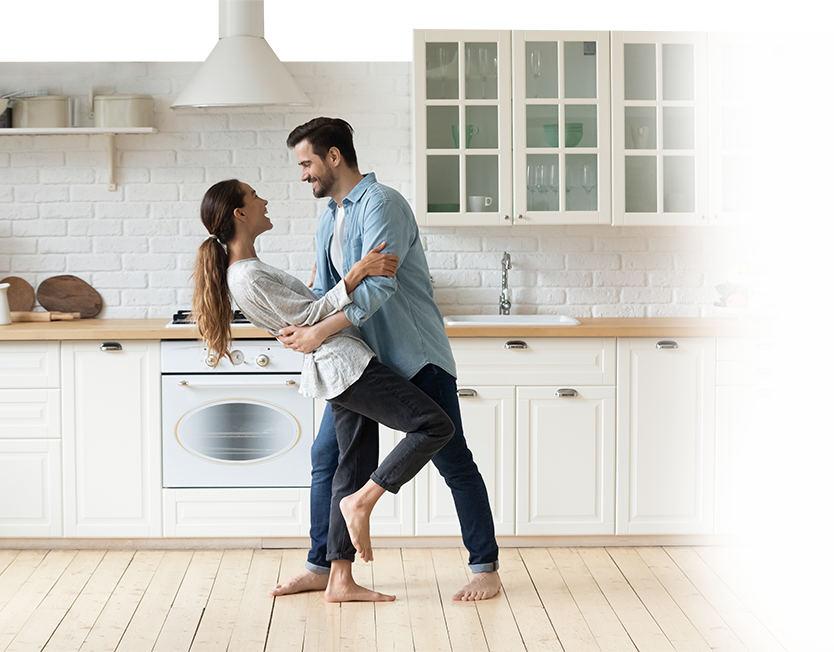 Our free design package includes
Free Samples*

Custom Kitchen Plan

Detailed Quote
Start FREE 3D Kitchen Design
Kitchen Cabinets in South Bend, Indiana
10 Foot Run

$1,737.96

$6,951.84

You save:

$5,213.88 (75% off)

10x10 Kitchen

$3,320.42

$13,281.68

You save:

$9,961.26 (75% off)

10 Foot Run

$1,737.96

$6,951.84

You save:

$5,213.88 (75% off)

10x10 Kitchen

$3,320.42

$13,281.68

You save:

$9,961.26 (75% off)

10 Foot Run

$1,518.61

$6,074.42

You save:

$4,555.81 (75% off)

10x10 Kitchen

$2,901.35

$11,605.36

You save:

$8,704.01 (75% off)

10 Foot Run

$1,265.51

$5,062.02

You save:

$3,796.51 (75% off)

10x10 Kitchen

$2,417.80

$9,671.13

You save:

$7,253.33 (75% off)

10 Foot Run

$1,602.98

$6,411.90

You save:

$4,808.92 (75% off)

10x10 Kitchen

$3,062.53

$12,250.09

You save:

$9,187.56 (75% off)
we love to hear your feedback
Our Customer Stories
Everyone was great to work with. I loved how quick our designer was to get a hold of. He was able to help us design the kitchen that is going to be perfect for us.

Emily Honsvick

I have used Lily Ann Cabinets for 5 projects now. I have always been extremely pleased with the product, ease of working with the company and price. I don't ever see myself working with another cabinet company.

Krystin Dennis

Loved designing my new kitchen with this company and the website. Great prices and so user friendly.

Caitlin VanderWeide

Don Klein was amazing. He went above and beyond and answered all of our questions. I would highly recommend Lily Ann Cabinets and Don Klein.

Dustin Harris

Love the color choices and the design of the website is easy to use. I even asked a question at 10 pm and received an answer within just a few minutes. Keep up the great work.

Michael Thurman