Kitchen Cabinets in Rhode Island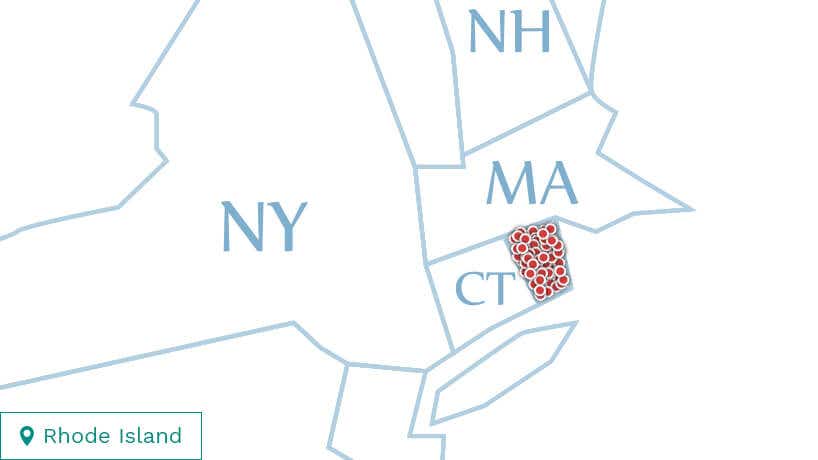 We are Lily Ann Cabinets
Want to remodel your kitchen or bathroom without breaking your piggy bank? Lily Ann Cabinets manufactures discount cabinets that are premium-quality and built to hold up to daily use. Our vast online selection of ready-to-assemble (RTA) kitchen cabinets are made from a proprietary manufacturing process that involves 12 layers of finish to bring out the craftsmanship of each design.
Finding high-quality discount kitchen & bathroom cabinets in Rhode Island is easy with Lily Ann Cabinets. You'll not only find amazing cabinet designs for your kitchen or bathroom, but plenty of kitchen inspiration to help you get maximum storage without compromising on style. If you need to see one of our discount cabinets up close, we offer free cabinet door samples to help simplify your decision.
Kitchen Cabinets in Greenville, South Carolina
RTA Kitchen Cabinets From Lily Ann
Price Match Guaranty
All Cabinets In Stock
Delivery In 72 Hours
Quick and Easy Assembly
What Our Client Says
I love the cabinet style and color selections so far

Kory W.

Best place to shop for any cabinetry at reasonable prices! Customer service is excellent, talking to real human beings than answering machines or AI!

Wilfred M.

Shopping so far is good. My daughter bought your cabinets and I helped her put them together. They look great. Now I'm upgrading my bathroom and kitchen.

Catherine K.

This is our third kitchen remodel. We have used Lily Ann all three times and the results have been fantastic. Johnny K is the best at helping us tweak the order so everything fits perfectly. He really knows his stuff!

Patricia B.

We did our bathrooms with LilyAnn a few years ago and absolutely love the product! We were glad to finally purchase our new set to match for our kitchen, and look forward to its arrival!

Luke G.

You have a lot of options And just what I was looking for I.

Bruce H.

Lily Ann Cabinets not only has good quality cabinets, but incredible integrity as a company! We are beyond happy and would recommend to anyone looking to work with a good reputable brand. Customer service is outstanding and I cannot rave enough of how pleasant our experience has been! 10 STARS!!!!!

Nikki D.

My second time purchasing easy to put together look great very happy with the product

Geno O.