Kitchen Cabinets in Minneapolis, Minnesota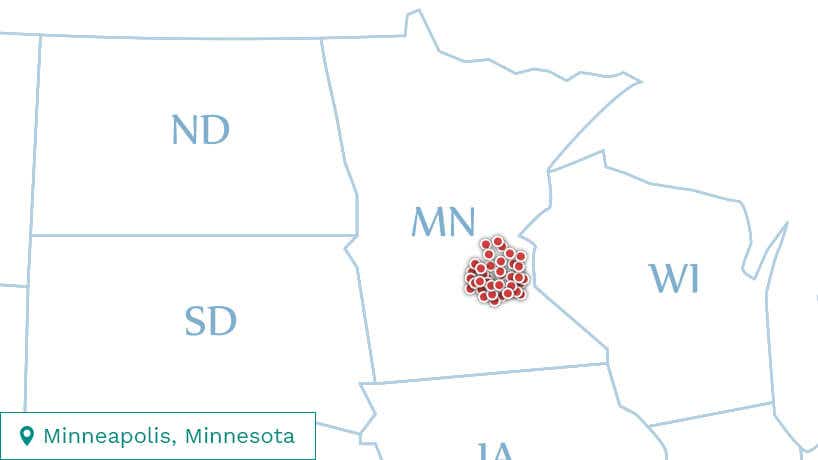 We are Lily Ann Cabinets
When you live in a vibrant city like Minneapolis, the last thing you have time to do is hunt for kitchen cabinets. Lily Ann understands. That's why we've made it easier for you to find gorgeous ready-to-assemble kitchen cabinets at affordable prices. Shop our unique selection of custom cabinets online and have the ones that fit your kitchen design plan delivered right to your door.
Don't worry about not being able to see the merchandise before you buy. Lily Ann goes the extra mile to help you achieve the look and feel you're going for. We offer free cabinet door samples and a free 3D kitchen design tool to help you achieve your design goals. So find the perfect RTA kitchen cabinets in Minneapolis online at Lily Ann.
Shop Lily Ann's selection of modern kitchen cabinets today and find what you need to reach your kitchen design goals.
Kitchen Cabinets in Minneapolis, Minnesota
RTA Kitchen Cabinets From Lily Ann
Price Match Guaranty
All Cabinets In Stock
Delivery In 72 Hours
Quick and Easy Assembly
What Our Client Says
I love the cabinet style and color selections so far

Kory W.

Best place to shop for any cabinetry at reasonable prices! Customer service is excellent, talking to real human beings than answering machines or AI!

Wilfred M.

Shopping so far is good. My daughter bought your cabinets and I helped her put them together. They look great. Now I'm upgrading my bathroom and kitchen.

Catherine K.

This is our third kitchen remodel. We have used Lily Ann all three times and the results have been fantastic. Johnny K is the best at helping us tweak the order so everything fits perfectly. He really knows his stuff!

Patricia B.

We did our bathrooms with LilyAnn a few years ago and absolutely love the product! We were glad to finally purchase our new set to match for our kitchen, and look forward to its arrival!

Luke G.

You have a lot of options And just what I was looking for I.

Bruce H.

Lily Ann Cabinets not only has good quality cabinets, but incredible integrity as a company! We are beyond happy and would recommend to anyone looking to work with a good reputable brand. Customer service is outstanding and I cannot rave enough of how pleasant our experience has been! 10 STARS!!!!!

Nikki D.

My second time purchasing easy to put together look great very happy with the product

Geno O.