Driftwood Grey Bath Vanities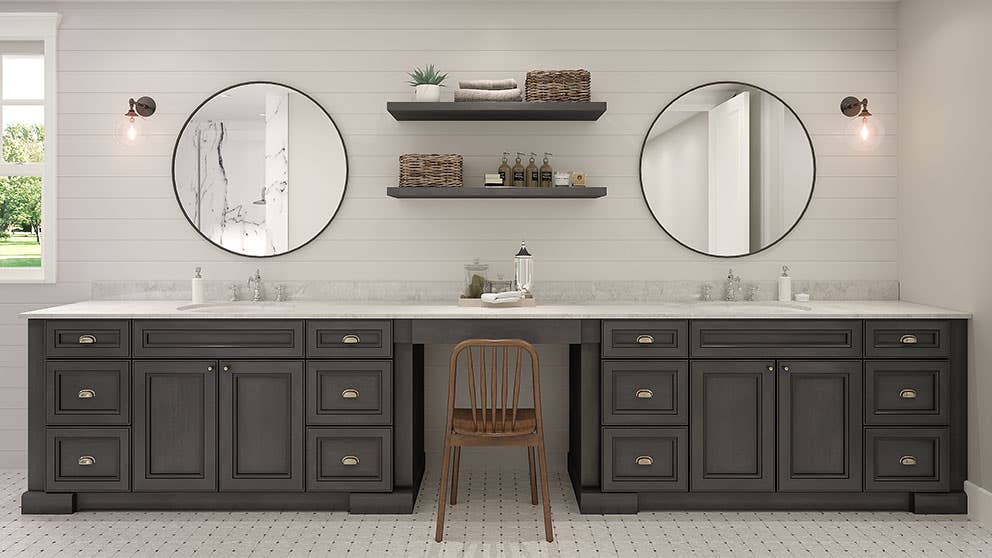 Wood Species:

Birch

Door Style:

Full Overlay, Flat Panel with Glaze (Engineered Center Panel)

Box Construction:

1/2" Solid Plywood (Birch)

Drawer Glide:

Full Extension, Soft Close Under-Mount

Drawer Head:

5-Piece, Engineered Center Panel (Matches Door)

Drawer Construction:

5/8" Dovetailed Solid Wood

Hinge:

Soft Close Adjustable

Cabinet Interior:

Natural Wood Veneer, UV Coated

Cabinet Exterior:

Matches Door Finish

Assembly Method:

Sliding Dovetail

Delivery:

1-21 Business Days
Affordable York Driftwood Grey Cabinets for Bathroom
Lily Ann Cabinets' York Driftwood Grey bathroom vanities are a stunning addition to any bathroom, offering a perfect blend of style and functionality. These grey bathroom vanities exude a timeless and sophisticated charm that can transform your bathroom into a serene oasis. The Driftwood Grey finish not only adds a touch of rustic elegance but also complements a wide range of interior styles, making it a versatile choice for homeowners.
Crafted with high-quality materials, these grey bathroom vanities from Lily Ann Cabinets are built to withstand the test of time, ensuring durability and longevity. Their thoughtful design includes ample storage space, allowing you to keep your bathroom well-organized and clutter-free. The York Driftwood Grey bathroom vanities are a testament to Lily Ann Cabinets' commitment to providing premium products that combine aesthetics and practicality seamlessly. Whether you're looking to revamp your bathroom's aesthetic or improve its functionality, these grey bathroom vanities are an excellent choice that will leave a lasting impression on your home's interior.
If you're unsure if these cabinets are right for you, check out our bathroom vanity buying guide.
Watch & Learn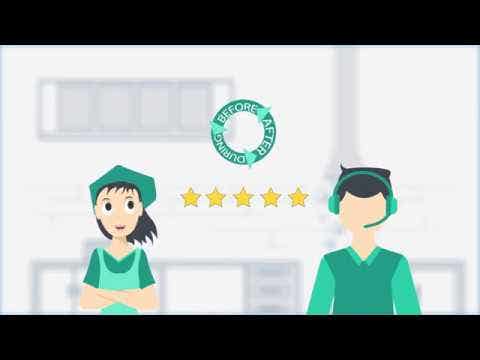 How It Works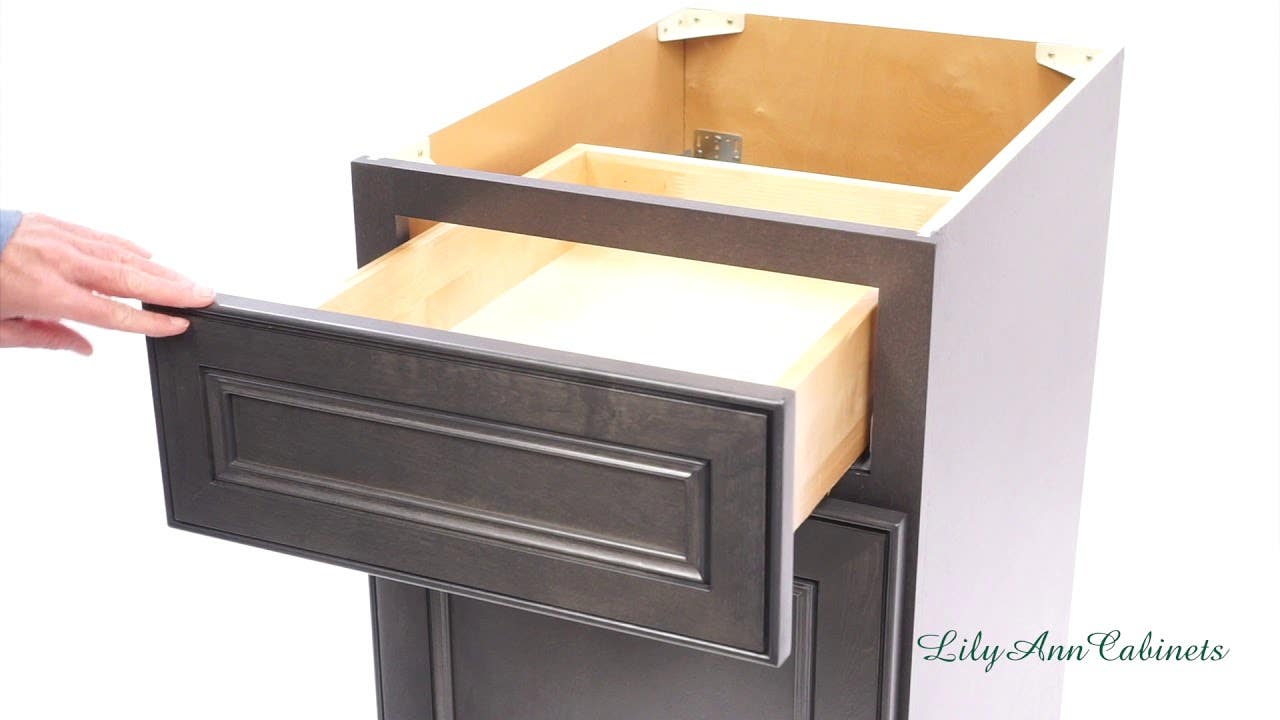 York Driftwood Grey
FREE Sample - York Driftwood Grey
$0.00
$9.99
You save:
$9.99 (100% off)
York Driftwood Grey Vanities Collection