Craftsman Natural Shaker Bath Vanities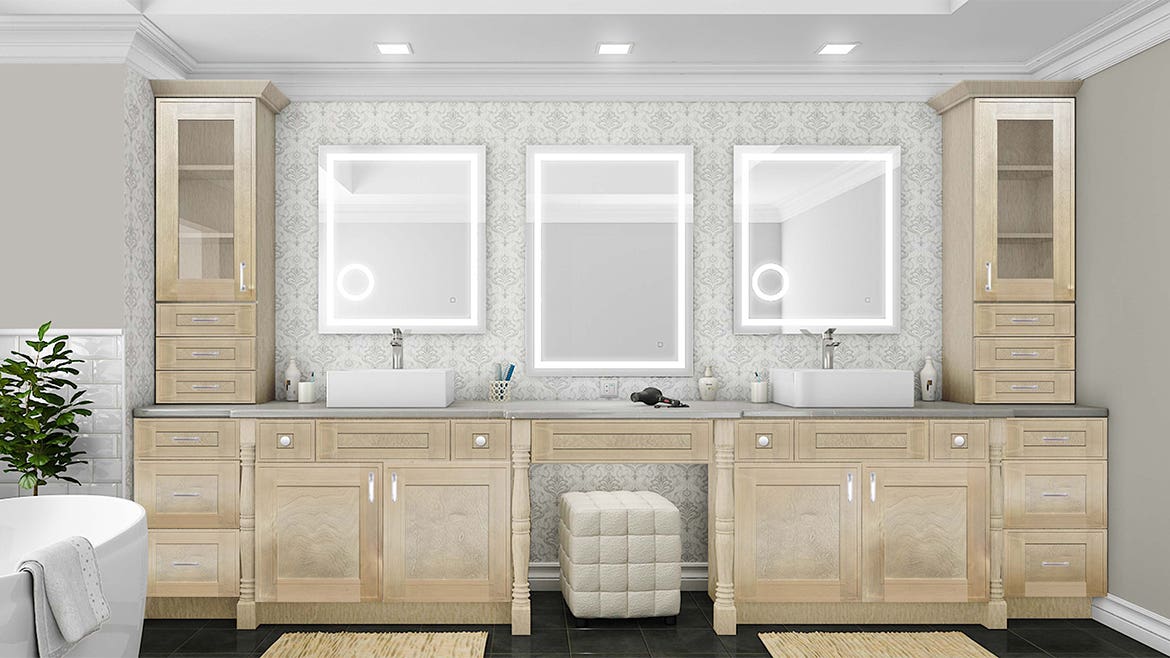 Door Style:

Full Overlay, Flat Panel (Engineered Center Panel)

Box Construction:

1/2" Solid Plywood (Birch)

Drawer Glide:

Full Extension, Soft Close Under-Mount

Drawer Head:

5-Piece, Engineered Center Panel (Matches Door)

Drawer Construction:

5/8" Dovetailed Solid Wood

Hinge:

Soft Close Adjustable

Cabinet Interior:

Natural Wood Veneer, UV Coated

Cabinet Exterior:

Matches Door Finish

Assembly Method:

Sliding Dovetail
Lily Ann Cabinets has introduced an exquisite line of Craftsman Natural Shaker bathroom vanities, showcasing the timeless beauty of natural wood bathroom cabinets. These vanities seamlessly blend classic craftsmanship with modern design, making them an ideal choice for those seeking a touch of sophistication in their bathroom decor. Crafted from high-quality natural wood, these bathroom cabinets exude a warm and inviting ambiance, creating a soothing sanctuary within the bathroom.
The Craftsman Natural Shaker bathroom vanities are a testament to the enduring appeal of natural wood in interior design. Their clean lines, recessed panel doors, and rich, earthy tones accentuate the organic beauty of the wood grain. These vanities come in various sizes to accommodate any bathroom layout, making them a versatile choice for both spacious master bathrooms and compact powder rooms. The addition of soft-close drawers and durable hardware ensures that these vanities offer not only elegance but also functionality and convenience.
Lily Ann Cabinets' commitment to quality and affordability shines through in their Craftsman Natural Shaker bathroom vanities. Whether you're renovating an existing bathroom or designing a new one, these natural wood bathroom cabinets are a superb choice to infuse a touch of natural warmth and style into your space, transforming your bathroom into a brand new space!
If you're unsure if these cabinets are right for you, check out our bathroom vanity buying guide.
Watch & Learn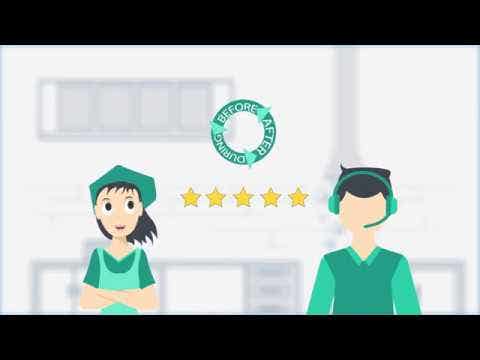 How It Works
FREE Sample - Craftsman Natural Shaker
$0.00
$9.99
You save:
$9.99 (100% off)
Craftsman Natural Shaker Vanities Collection