Everything You Need To Know About Buying Your New Kitchen Cabinets
Are you planning to buy new kitchen cabinets for your home? If so, you've come to the right place! We'll cover everything you need to know about purchasing kitchen cabinets. From finding the right style and size to choosing materials and finishes, this guide will provide you with all the information you need to make the best kitchen remodel decisions for your home. The most successful kitchen renovations begin with a clear vision of the final product. Whether you're looking for a traditional look or something more modern, we'll help you find the perfect kitchen cabinets that fit your budget and match your personal style.
What To Consider Before Buying Kitchen Cabinets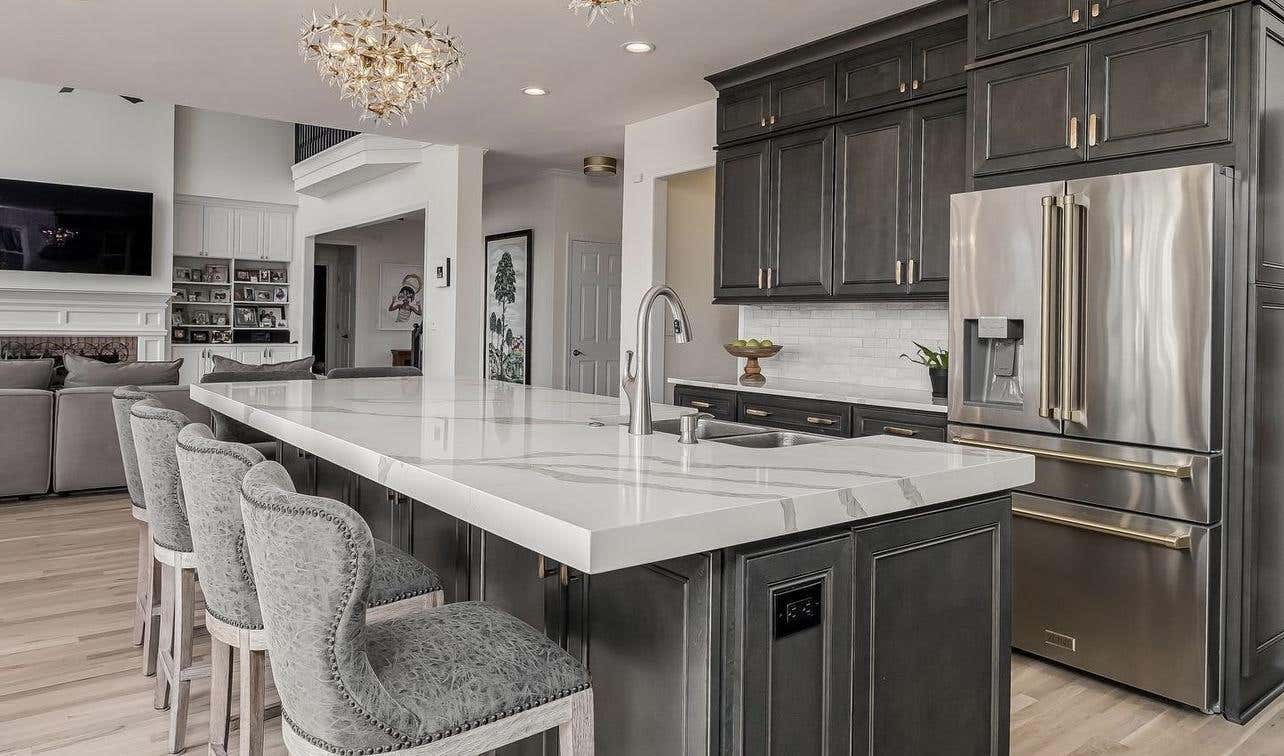 With so many variables to consider, buying the right cabinets begins with a solid plan that takes into consideration all of the relevant circumstances:
Before you decide to buy kitchen cabinets, it's important to consider the purpose of your project, what type of kitchen you have or plan to have, and how much you're willing to spend. If you're going for a kitchen remodel, you'll want to make sure that the layout is suitable for the type of kitchen you're trying to create. You'll also need to take measurements so you know what type and size of cabinet for the kitchen you'll need. It is important to ensure that your new layout (L-shape, U-shape, Island, etc.) is functional, and will look best in your space. Lily Ann Cabinets offers professional 3D designs and quotes for free, so if you would like to see how much your kitchen would cost and how your new kitchen will look, get a FREE 3D Kitchen design today! Getting a professional's opinion is always a great idea because they may think of things you don't!
When considering ease of installation and assembly, there are several types of kitchen cabinets available on the market today: frameless cabinets, semi-custom cabinets, and pre-assembled cabinets. Semi-custom cabinets offer more flexibility with their construction as they can be built to fit almost any space. Pre-Assembled cabinets are ready-to-install and are a great option if you're short on time or have difficulty putting together cabinets that are built from scratch.
No matter what type of kitchen you have, understanding the different types of kitchen cabinets is essential when deciding which one is right for your project. Wall cabinets are used to create storage over countertops and appliances, while base cabinets are often placed at the bottom of the wall to provide additional storage and countertop space. Pantry and oven cabinets provide a great way to store food and cooking supplies, while drawer styles help you conveniently organize your kitchen.
Consider The Kitchen Space
Kitchen cabinets are a relatively permanent fixture in your home and will make a dramatic impact on the feel and aesthetic of your kitchen. Before you choose your new cabinets, ask yourself the following questions:
Are you concerned about how your new kitchen cabinets will affect your home's resale value? Do you plan on selling the house in the future?
What is the scope of the project? Are you completely redesigning the space? Will your project include updating appliances, and tearing out sinks? Or are you just replacing the kitchen cabinets?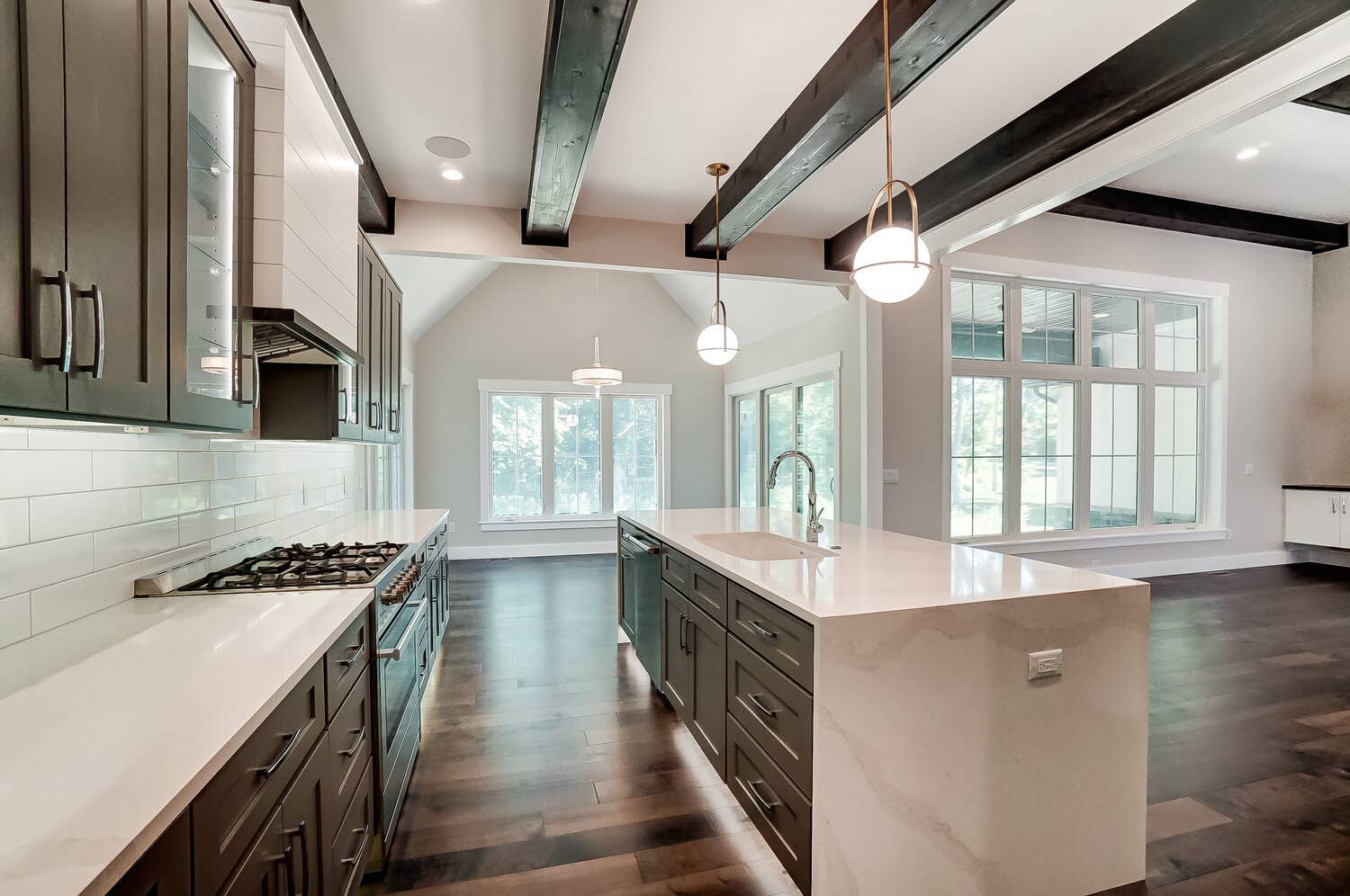 When considering the purchase of your new kitchen cabinets, the first thing you need to take into account is the size and layout of your kitchen. Measure your space and sketch it, noting any existing appliances or fixtures that will remain in the room. This will help you determine the types of cabinets that will best fit into your space, as well as how much storage you need.
If you're planning a major renovation, consider the overall style of your home. What kind of flooring and wall color are you going for? Are there any existing furniture pieces that you want to match with your cabinets? Do you have a vision for the overall look and feel of the kitchen? Thinking about all these elements before you begin shopping can help ensure that you select the right cabinets for your kitchen.
RTA vs. Pre-Assembled Cabinets
When shopping for kitchen cabinets, the most important decision you'll make is whether to buy pre-assembled or ready-to-assemble (RTA) cabinets. Each has its own advantages and disadvantages, so it's important to understand the differences before making a purchase.
RTA Cabinets (ready to assemble)

: RTA cabinets are flat-packed and require assembly. This can range from simple assembly with a few screws to the more complex assembly that requires some skill. However, because the manufacturer only needs to ship unassembled parts, RTA cabinets often cost less than their pre-assembled counterparts. They also require no tools or special skills to assemble, making them great for DIYers. The downside is that assembly can be time-consuming but with Lily Ann Cabinets, our cabinets are incredibly easy to assemble and install! Lily Ann Cabinets also has many tools such as videos, the ability to video call a professional, and interactive assembly instructions to make your cabinet assembly a breeze! They also pride themselves on being there for any questions before, during, and after the process, and it is important to find a company that is easy to reach when you are purchasing such a big ticket item!

Pre Assembled Cabinets

: Pre Assembled cabinets come ready to install, making them ideal for those who don't have the time or patience for assembly. The downside is that pre-assembled cabinets are usually more expensive than RTA cabinets and the added shipping and labor costs will be passed on to the customer. There is also more room for damages to occur during delivery, and it will be harder to have them installed as they will take up much more room than a RTA cabinet where you can assemble one and then install it, making your area much less cluttered and easier to work in.
When deciding between RTA and pre-assembled cabinets, it's important to consider your budget, time constraints, and desired end result. Both types of cabinetry can provide quality results, but the level of effort required and the resulting cost will be different.
Cabinet Types: Wall, Base, Pantry, and Oven
1. Base Cabinets: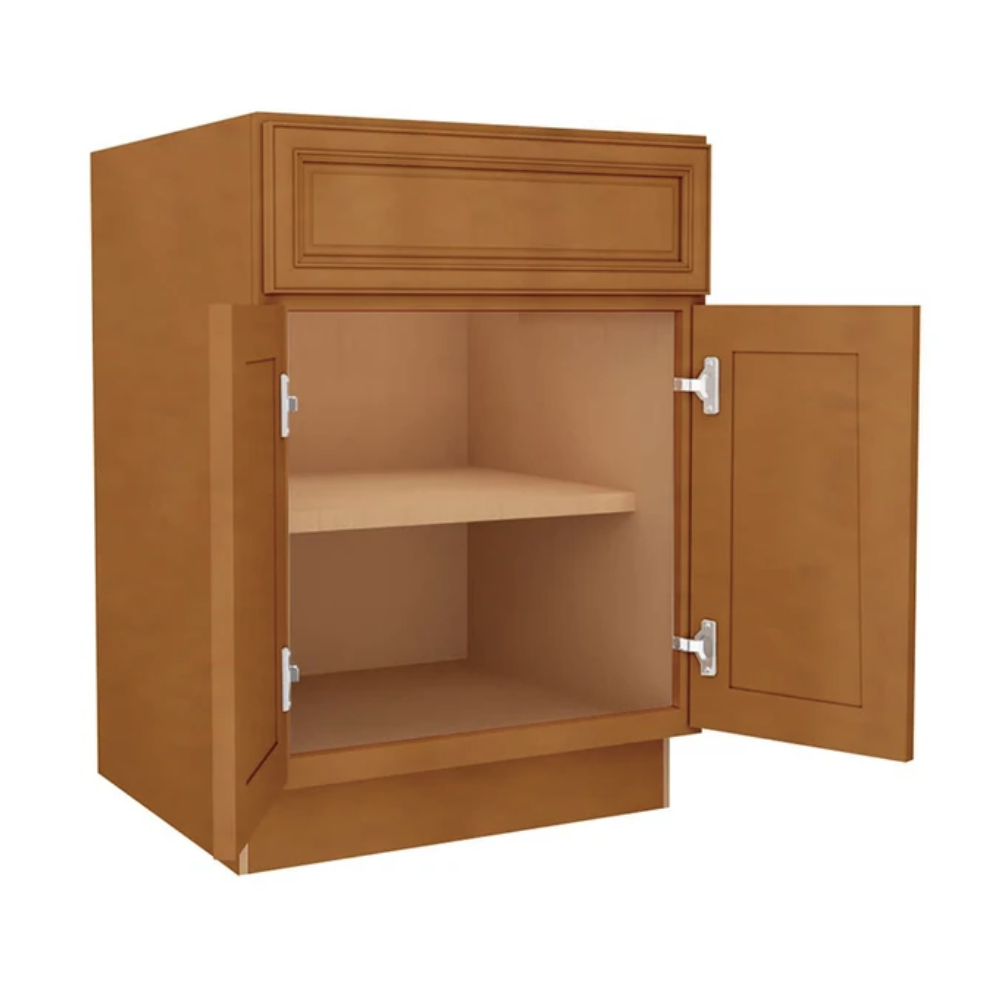 Base cabinets are the most common type of cabinet in any kitchen. These cabinets rest on the floor and are usually 34.5" tall, with a depth ranging from 12" to 24". These cabinets come in various widths, from 6" up to 42" and they can be used to store items such as dishes, pots and pans, small appliances, food items, and more.
2. Wall Cabinets: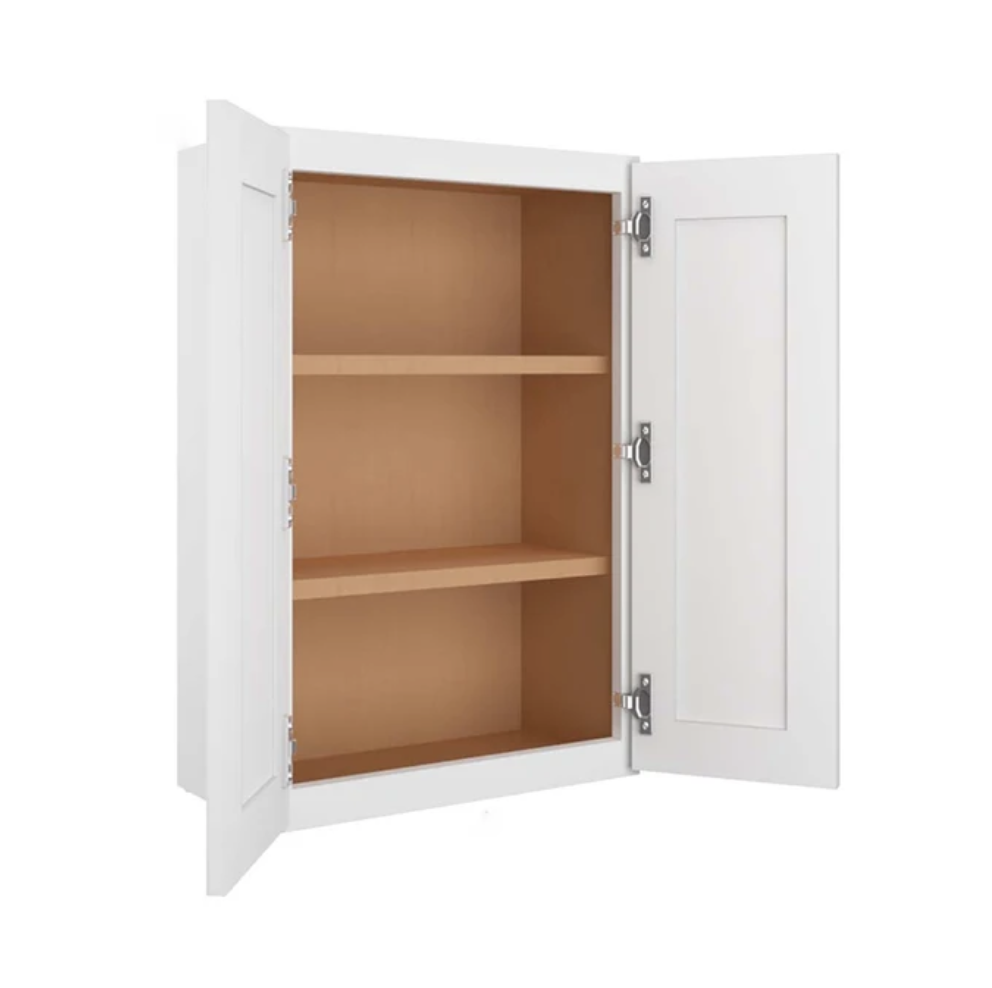 Wall cabinets mount to the wall and are usually 34.5" tall. However, Lily Ann Cabinets has many sizes to chose from including 30", 36", 42", and 39" tall with a depth of 12". These cabinets can be used to store items such as glassware, dishes, spices, cookbooks, etc. Wall cabinets are typically mounted above countertops, but they can also be mounted above refrigerators, ovens, and other kitchen appliances. Lily Ann Cabinets can also modify the depth of their cabinets if you are looking for your cabinets to be a different depth. Lily Ann Cabinets is a great choice as they bring you semi custom cabinets without the hefty price tag and long wait times!
3. Pantry Cabinets: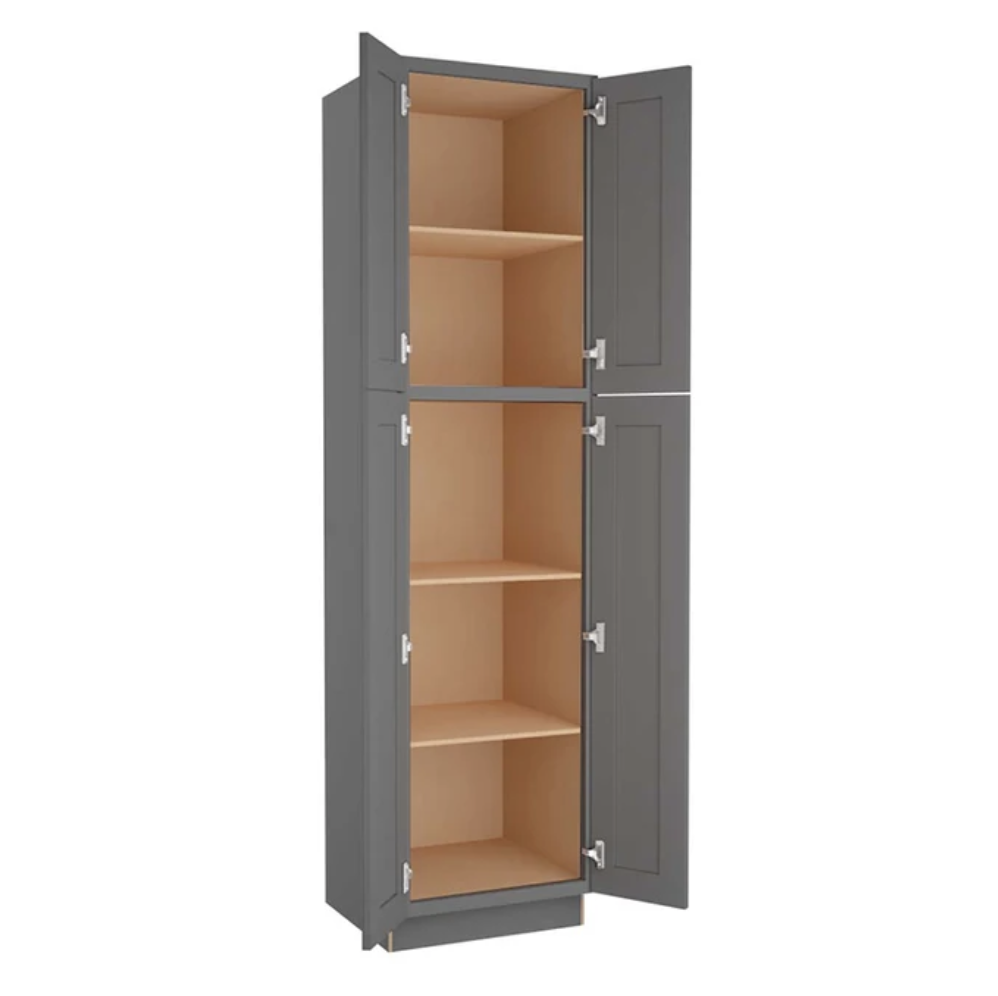 Pantry cabinets are tall and narrow cabinets that provide storage space for food items such as canned goods, cereals, and other non-perishable items. They usually measure 84", 90", 96", and 93" (for select cabinet lines) tall and are usually 12" to 24" deep.
4. Oven Cabinets: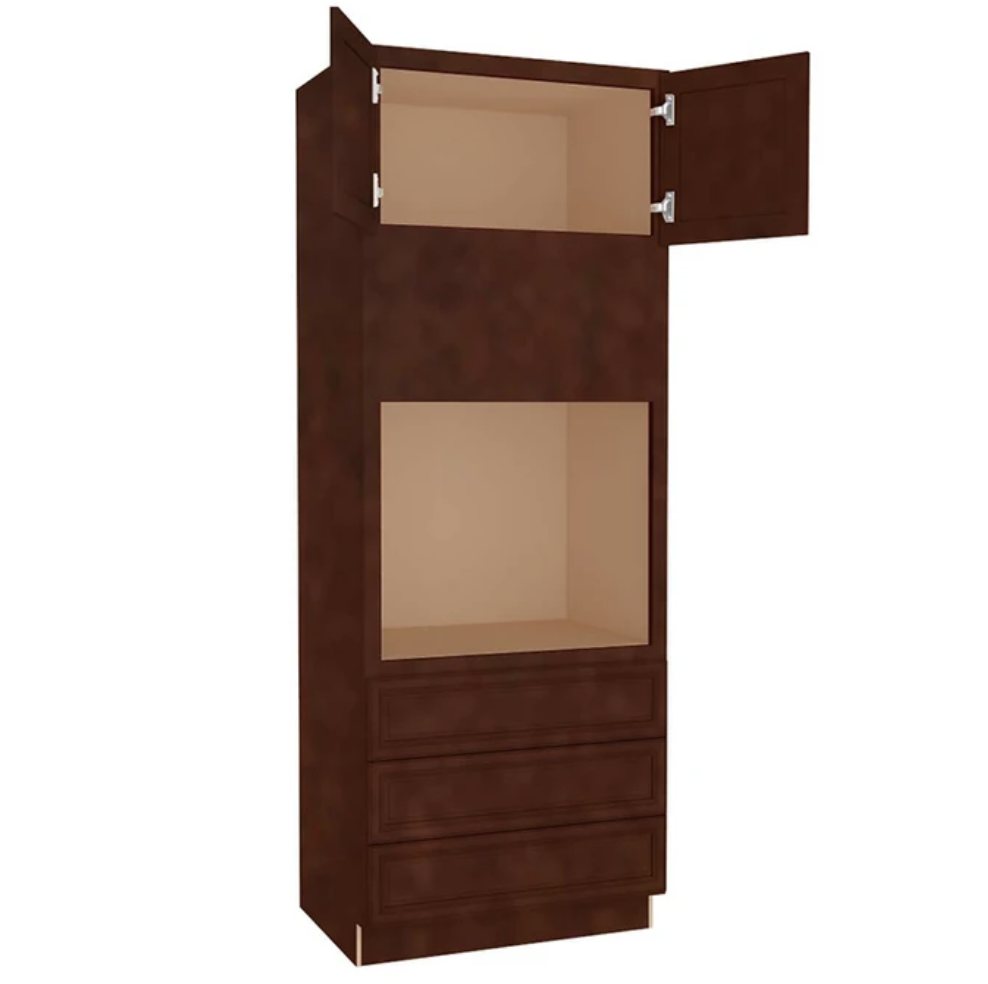 Oven cabinets are typically installed above ovens and microwaves, providing additional storage space for pots and pans, baking supplies, etc. These cabinets are usually 84", 90", 96", and 93" for select cabinet lines tall and 24" deep.
Cabinet Assembly Type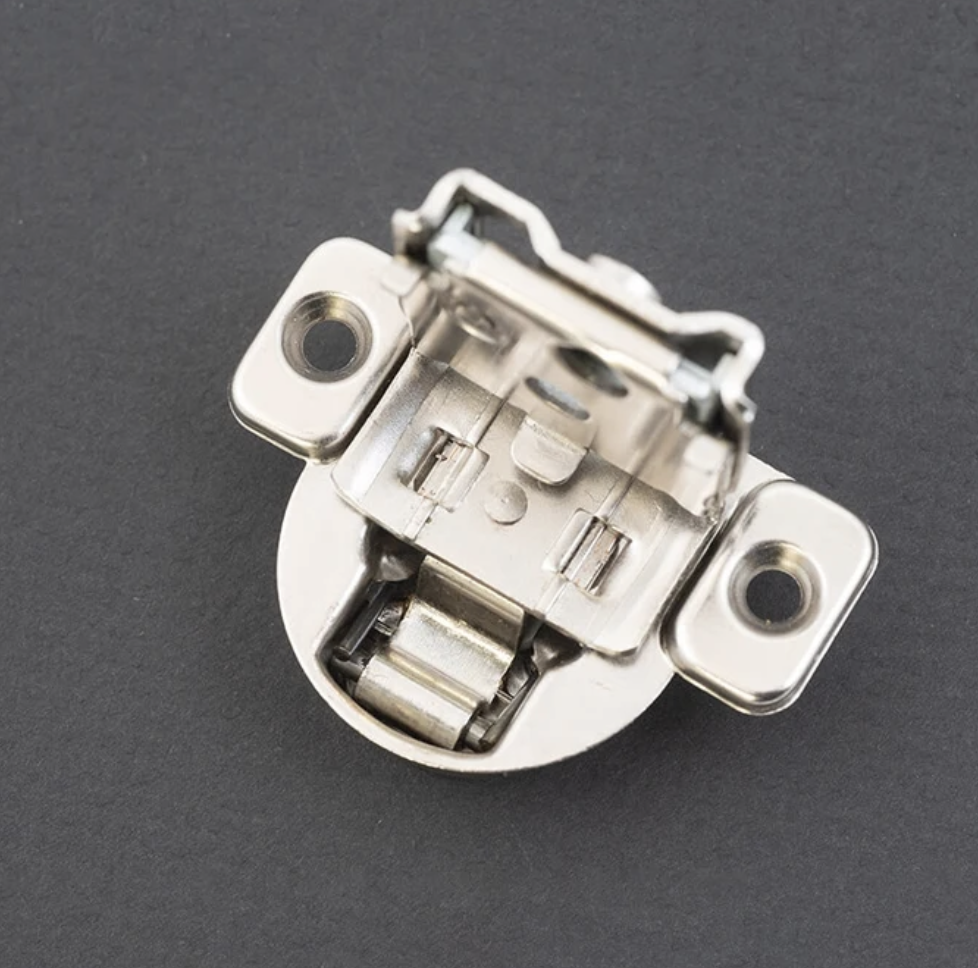 When shopping for new kitchen cabinets, it is important to consider the type of assembly used. If you are looking for a sturdier, more durable cabinet, opt for one with a dovetail assembly. Our Lily Ann RTA cabinets feature dovetail construction, so they require minimal tools and assembly is straightforward. With this type of assembly, there is no unsightly metal hardware visible when using the kitchen cabinets.
Alternatively, you can also opt for cabinets assembled with metal clips. These cabinets may not be as durable as our dovetail-assembled cabinets and some of the metal clip assembly will be visible when using the kitchen cabinets. Lily Ann Cabinets does offer two cabinet styles with metal clip assembly, their Summit Shaker and Key Largo White, so check out those cabinet lines if you are looking for metal clip assembly! Ultimately, choosing the right assembly type for your kitchen cabinets will depend on your budget, taste, and expectations.
Cabinet Box Construction:
When it comes to kitchen cabinet box construction, the type of wood and assembly method can indicate the overall quality of your cabinets. At Lily Ann Cabinets, we only use 1⁄2" solid furniture-grade plywood for our boxes with real birch or maple for the face frames in our RTA kitchen cabinets. Other RTA cabinet brands may use particle board or cheap fillers to save money, which results in a flimsier kitchen cabinet that won't be nearly as durable. If you want your kitchen cabinets to feel sturdy and look great for years to come, make sure that you invest in an all-real wood cabinet like the ones we sell at Lily Ann Cabinets.
Cabinet Hardware: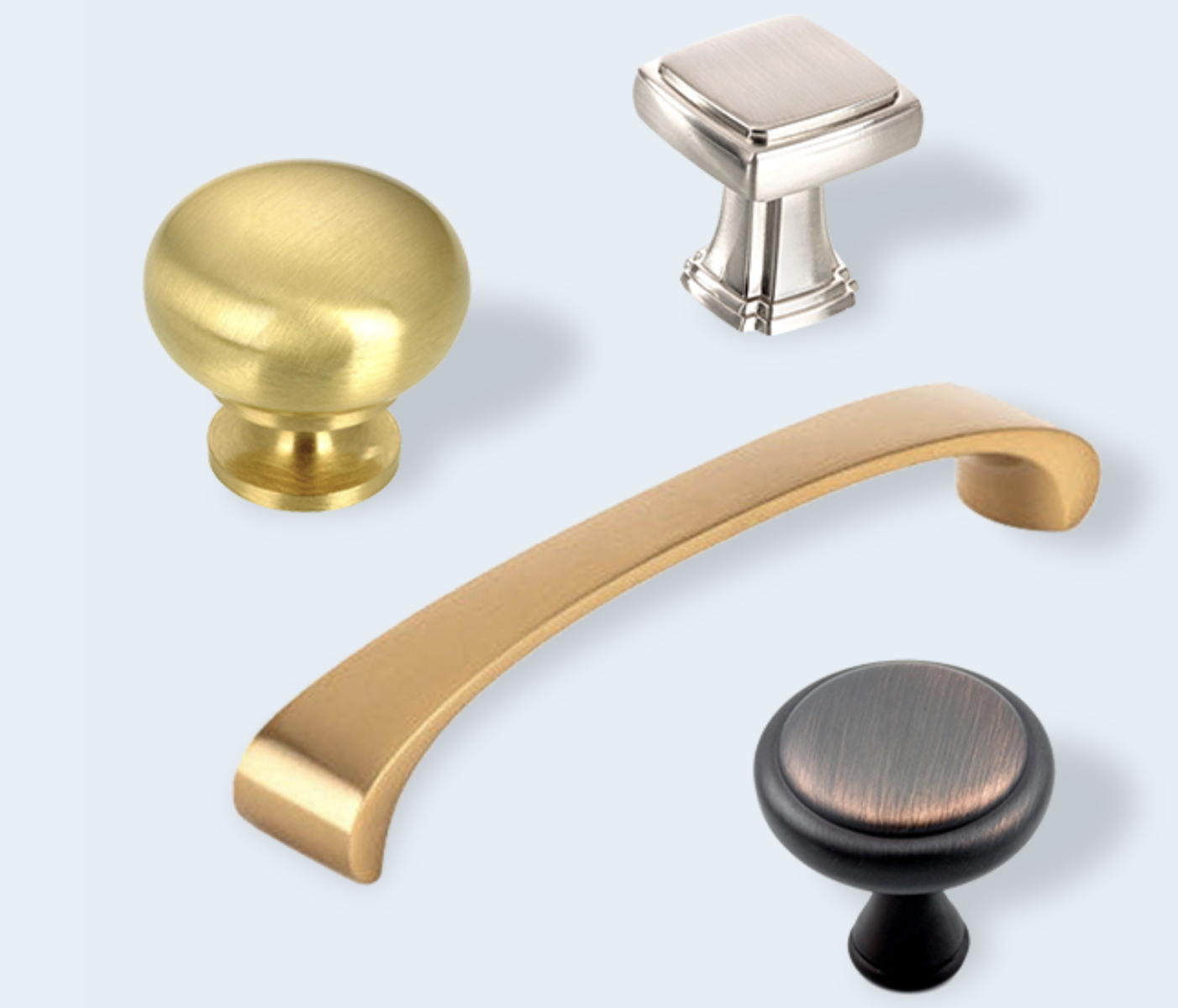 1.Hinges
: Choose soft-closing hinges for your kitchen cabinets, as they are specifically designed to close slowly and evenly. This makes it much less likely that you'll accidentally slam a cabinet door or drawer.
2.Drawer Glides
: Like the hinges, it is best to opt for soft-closing drawer glides, which can keep your drawers from slamming shut. If possible, look for full extension drawer glides, as these are more versatile and easier to use.
3.Knobs & Pulls
: When it comes to knobs and pulls, you have plenty of options. You can select hardware made of glass, metal, plastic, or ceramic, in styles ranging from traditional to contemporary.
Wood Used in Kitchen Cabinets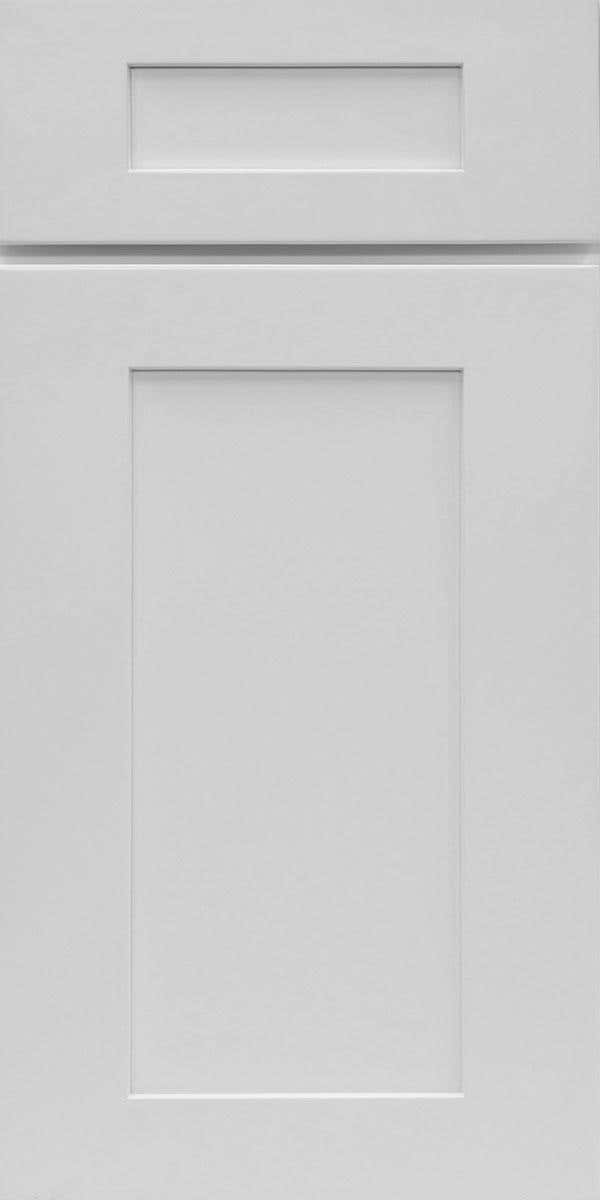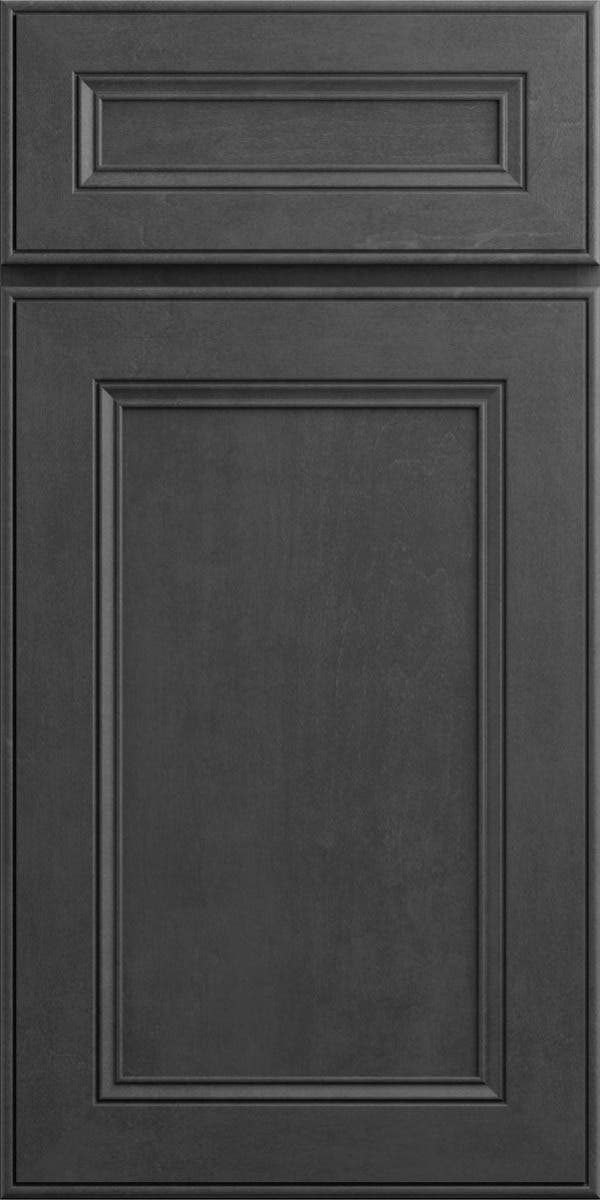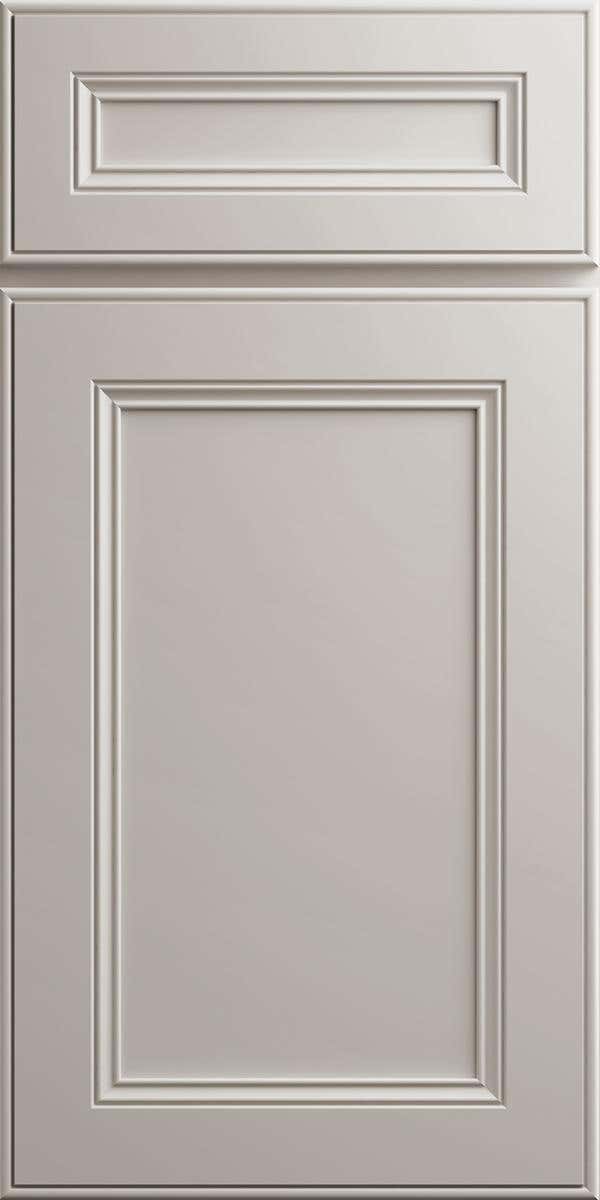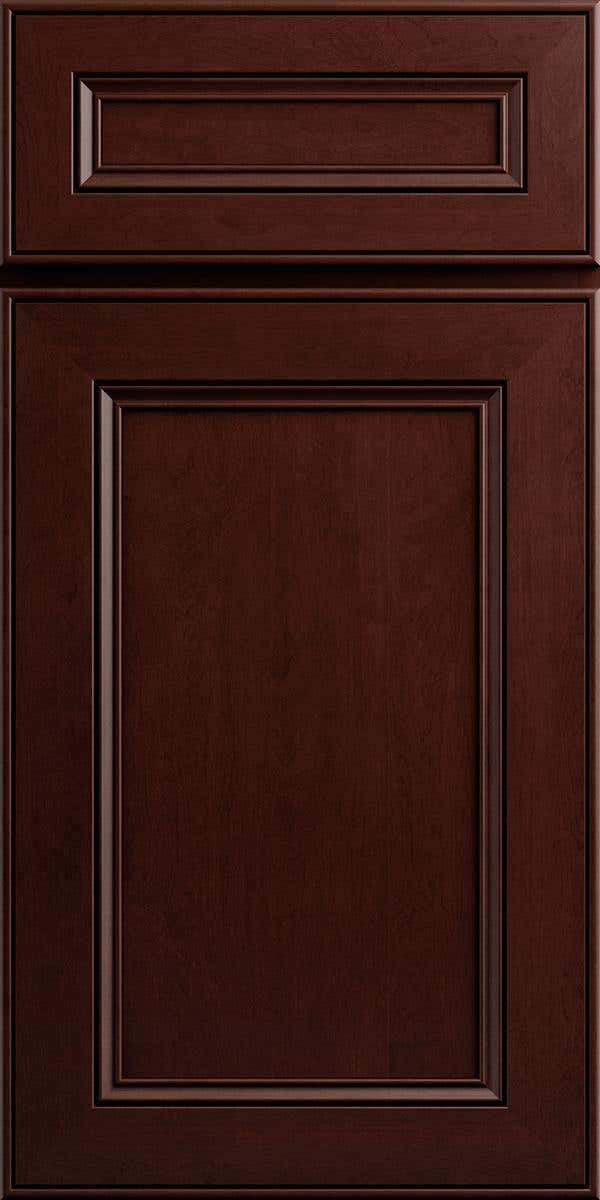 Oak
: A classic wood, Oak is durable and comes in a variety of stains. Oak is an excellent option for rustic kitchen cabinets, as it will look great with wood floors, cabinetry, and furniture.
Maple
: This wood is one of the most popular for kitchen cabinets due to its uniform grain and smooth finish. Maple cabinets can be either natural or stained, depending on the desired look.
Cherry
: Cherry is a rich hardwood with a deep color that creates a warm and inviting feel in the kitchen. It's one of the more expensive woods, but its warm tones make it worth the investment.
Birch
: Birch is another popular choice for cabinets because it's generally more affordable than Oak and Maple. Its tight grain pattern adds character to any kitchen, while its natural light-colored stain works well with modern design styles. It also a very durable wood that will last for years to come.
Hickory
: If you're looking for a unique style, Hickory is the way to go. Its knotty grain offers a unique look and its deep color tones create a rich atmosphere.
Pine
: Pine is a soft wood with a natural yellowish-brown color that brings a rustic charm to the kitchen. It's less expensive than many of the other woods mentioned here, making it a good choice for budget-conscious homeowners.
Cabinet Door and Drawer Styles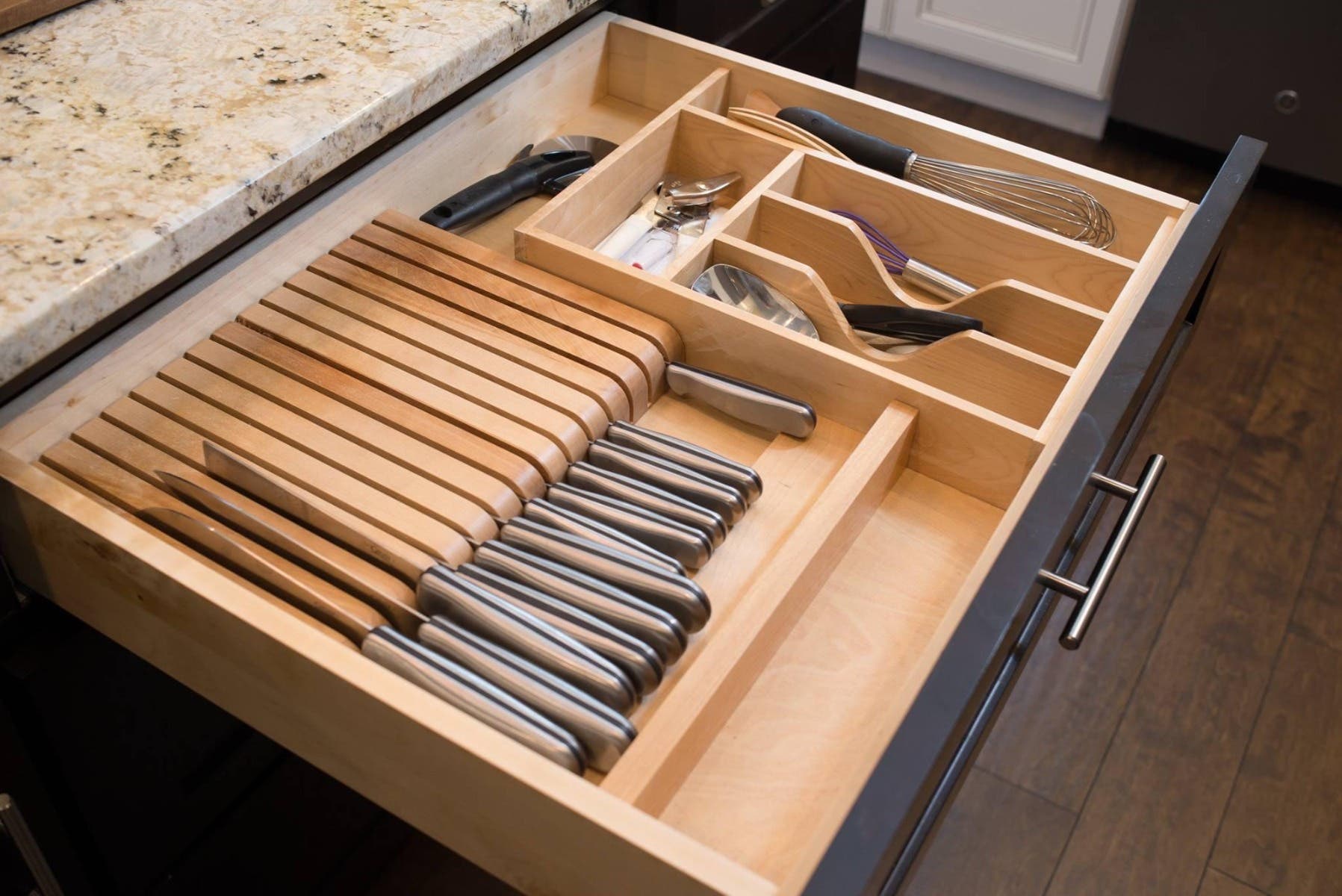 There are a variety of different cabinet door and drawer styles available for your new kitchen cabinets. When it comes to doors, the two most popular styles are full overlay and regular overlay. Full overlay doors/drawers will cover the majority of the cabinet face frame, creating a more contemporary look. Regular overlay doors/drawers will only cover part of the overall frame and can be used to create a more traditional look.
Another popular cabinet door style is slab, which is a single flat panel without any detailing or frames. Slab doors are typically used in contemporary kitchens and can help to create a sleek, modern look. There are also shaker-style doors, which feature recessed panels and square raised frames that offer a classic look.
When it comes to drawers, you have a few different options. Soft-close drawers are becoming increasingly popular for their convenience and for their ability to reduce noise. For added storage, you can also opt for pull-out drawers with adjustable shelves, which can help maximize the storage space of your kitchen cabinets.
You're Ready To Buy Kitchen Cabinets!
That just about covers what you will need to know before you buy kitchen cabinets! If this still seems overwhelming, you may want to familiarize yourself with the kitchen cabinet terminology you'll encounter during the kitchen cabinet buying process. Check out our glossary of common cabinet terms for a refresher. Get a FREE 3D design, quote and Cabinet door sample today!