Wall Cabinets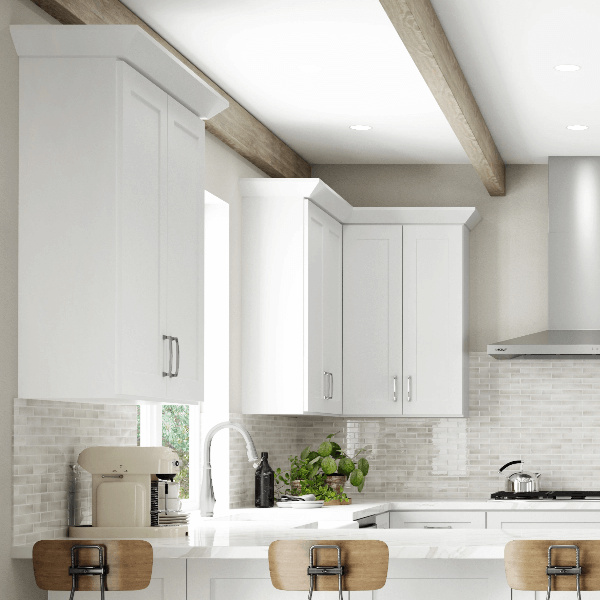 Wall Kitchen Cabinets
A kitchen remodel would not be complete without stunning wall cabinets, and Lily Ann Cabinets offers a variety of full wall cabinets you can choose from. Our stock ranges in style and finish, so there is guaranteed to be a selection that matches your aesthetic and practical kitchen storage needs!
Reasons To Buy Wall Cabinets Online
Shopping for new kitchen cabinets can be an expensive, time-consuming, stressful process, but Lily Ann Cabinets makes it easy! Find the perfect cabinets with us, at a price that won't break the bank. Choose the cabinets of your dreams without having to go over budget or having to compromise on quality!
One perk you will only get while shopping for wall cabinets online with Lily Ann Cabinets, is the completely free 3D design and room walkthrough. It's really just a matter of picking the cabinets and coloring you want, along with providing the design team with the exact dimensions of your room. Once the team has this vital information, they will create a breathtaking design just for you! Lily Ann Cabinets is all about quality and customization, and if you shop with us, you can rest assured that you are getting the best quality at the best price.
If you don't want to commit to a specific style or cabinet color without seeing it in person first, you can order a free sample of the styles you are leaning towards. This way, you can get an idea of what they would look like in your space for no extra cost! The first 2 samples are yours free of charge, and any additional sample following those is yours for a low cost of $9.71 a piece.
Shop Now
Get Free Sample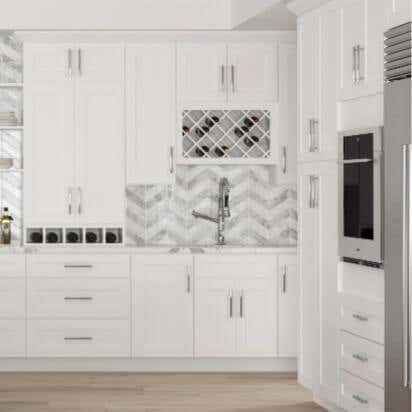 ---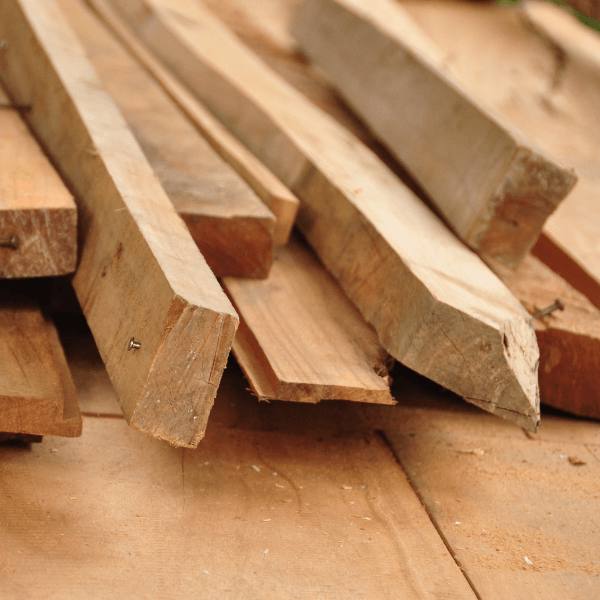 Quality That You Can Trust
Whichever direction you choose to go design-wise, it is crucial that you use high-quality materials in the construction of your wall kitchen cabinets, you want to ensure that your cabinets are built to last for years and years to come. Luckily, Lily Ann Cabinets is here to help! Our kitchen cabinets are made exclusively with the highest quality wood and are truly built to last. With us, you can count on getting the best quality kitchen cabinets at prices that will make you squeal with delight! We are committed to ensuring your complete satisfaction with our products. We use only the highest quality materials when crafting our cabinetry for our valuable customers like you. By shopping with us, you can be confident that your wall cabinets will serve you and your family for years to come!
---
Eye-Catching Decorative Hardware
Without the right decorative hardware, no wall cabinet is truly complete! Whether you are trying to create a monochromatic, super sleek kitchen or just the opposite, with a tastefully eclectic vibe, Lily Ann Cabinets has just the right pieces to help bring your vision to life. If you are going the modern direction when it comes to design, knobs or pulls such as the Contemporary Metal Edge Pull with a Chrome Finish or the Contemporary Steel Knob with a Brushed Nickel Finish are both wonderful options that exude that modern look and feel.
If you are committed to getting that vintage look, decorative hardware such as the Porcelain Flower Knob with White Finish or the Eclectic Acrylic and Metal Knob with Brass Finish are stunning options that nod to popular designs of the past.
If neither modern nor eclectic hardware speaks to you on a design level, we also have a range of traditional, classic, and transitional options for you to browse at your leisure!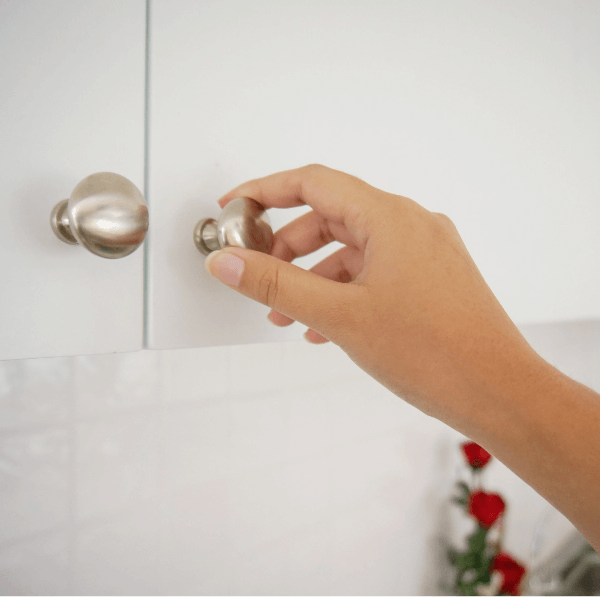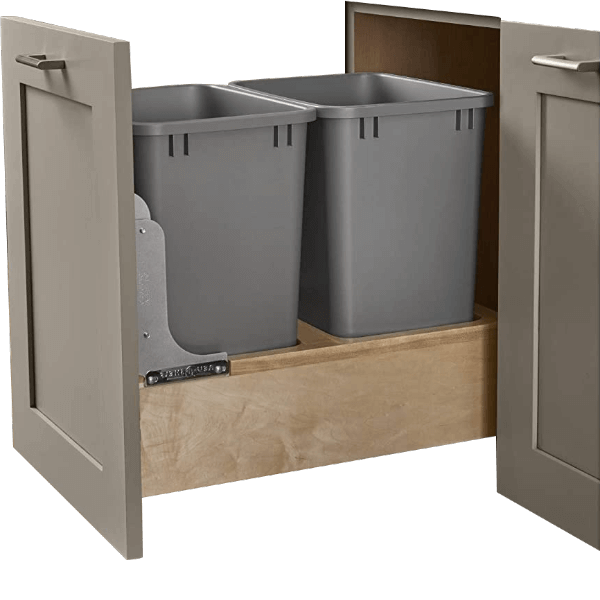 Organize Your Wall Cabinets Efficiently
When you are ordering your kitchen wall cabinets online, take the chance to peruse our collection of cabinet organization products as well. Our selection of pieces can help you transform the interior of your cabinets from cluttered to perfectly organized!
One wonderful option for kitchen wall cabinets is a Pull-Out Trash Can Insert. There are several options available, but if you recycle, you should check out the set of 2, 35 Quart-Sized Waste Containers With Full Extension Slides. This piece has space for 2 trash cans, which you can use for recycling as well as regular waste. This contraption keeps your trash out of sight, as well as blocks odors from seeping into the rest of your kitchen. For larger cabinets, you can also order separate lids for trash cans.
Another useful piece is the 18 inch High Tray Dividers. There are clips on these dividers that can be adjusted to fit your sizing needs and hold a good number of cookie sheets, pizza stones, cutting boards, and serving trays. This is great for getting all of those items up and out of the way, but still easily accessible when you need them. Plus, there is a limited lifetime warranty, so if something becomes damaged or you are not satisfied with the product for any reason, you can go through the simple return or exchange process.
Base Door Storage is also a great thing to invest in! Installing this piece into the door of your base cabinet gives you easy access to cleaning supplies and sponges for dishwashing, which are things you will want easy access to. Our base door storage pieces are available in a range of sizes, from 14.5" to 20.5". You will want to have the specific measurements of your cabinets in order to find which piece is the same size as your cabinet doors so it fits perfectly. Additionally, we have two or three shelf options, so no matter how much storage space you need, we have a way to help you keep all your products neatly organized and handy!
Ready To Get Started?
If you need help deciding on the right cabinets for your home, contact us to learn more about Wall Kitchen Cabinets as well as any of our other products! The sooner we get the ball rolling, the sooner we can get you all the supplies you need to get your kitchen remodel finished!
Contact Us