Sonoma Mocha Kitchen Cabinets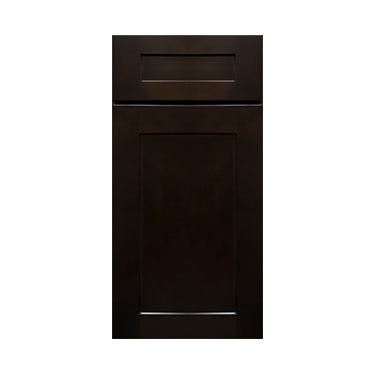 Wood Species:

Birch

Door Style:

Full Overlay, Flat Panel (Engineered Center Panel)

Box Construction:

1/2" Solid Plywood

Drawer Glide:

Full Extension, Undermount Epoxy

Drawer Head:

5-Piece, Engineered Center Panel (Matches Door)

Drawer Construction:

5/8" Solid Wood, Dovetail Construction

Hinge:

6-way Adjustable, Concealed Cup Hinge

Cabinet Interior:

Natural UV Coated

Cabinet Exterior:

Matching Door Finish

Assembly Method:

Metal Clip or Glue and Staple

Delivery:

1-21 Business Days
Premium Sonoma Mocha Kitchen Cabinets to Elevate Your Home
Our unique Sonoma Mocha Kitchen Cabinets feature an upscale finish at prices you can afford. These stunning yet straightforward cabinets help bring any kitchen together. Elevate your home with this premium design today and don't break the bank while doing it. Be the talk of your neighborhood with the Sonoma cabinets you can't afford to pass up. These cabinets will be the highlight of your house for years to come.
Kitchen Cabinets Built for Elegance
Our Sonoma Mocha Kitchen Cabinets feature full overlay doors and five-piece drawer heads. This design provides a beautiful depth which illustrates the simplistic and clean style of the Sonoma Mocha cabinets. While the cabinet boxes employ a metal clip assembly that requires no additional tools to put together, the cabinet drawers utilize dovetail assembly, resulting in exceptional craftsmanship and durability. These RTA cabinets feature undermount glides and also adjustable European style concealed cup hinges.
Upscale Design at Affordable Prices
The Sonoma Mocha Kitchen Cabinets offer many upscale features while still maintaining a price you can afford. Sonoma Mocha cabinets are nice for rental properties as well as your home. These RTA kitchen cabinets will maximize your home without breaking your budget. Finish your next home renovation project with Sonoma Mocha Kitchen Cabinets and enjoy the many benefits of your decision.
Begin Your Kitchen Project with Sonoma Mocha Cabinets
Not sure how Sonoma Mocha Kitchen Cabinets will look in your home? Take advantage of our free kitchen design services to work on a design plan with a trained architect. Lily Ann Cabinets is happy to offer this service free of charge to provide you with the knowledge you need to build the kitchen of your dreams. If you have any questions, feel free to give us a call at 800-551-1438 today to get started.
FREE Sample - Sonoma Mocha
$0.00
$8.99
You save:
$8.99 (100% off)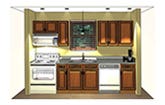 10 Foot Run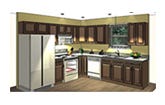 10X10 Kitchen

Factory Direct

Lorem ipsum dolor sit amet, consectetur adipiscing elit

Soft Closing Hardware

In venenatis, nulla ut fermentum viverra, lorem libero fringilla dolor

High-end Finishes

Cras vitae purus felis. Vestibulum ut commodo justo
Sonoma Mocha Cabinets Collection