Available on both iOS and Android devices, our convenient mobile app allows you to visualize your kitchen layout with 3D renders, order free samples delivered to your door, and Facetime with our team of expert kitchen designers. Lily Ann Cabinets offers one of the best interior design tools on the market for free!
Why use the Lily Ann Cabinets app?
We're here to help make your home project stress-free and simple.
Get a headstart on your kitchen remodel with our convenient design services

Order Free Cabinet Door Samples" and subtext to "Get free cabinet samples delivered right to your door with the click of a button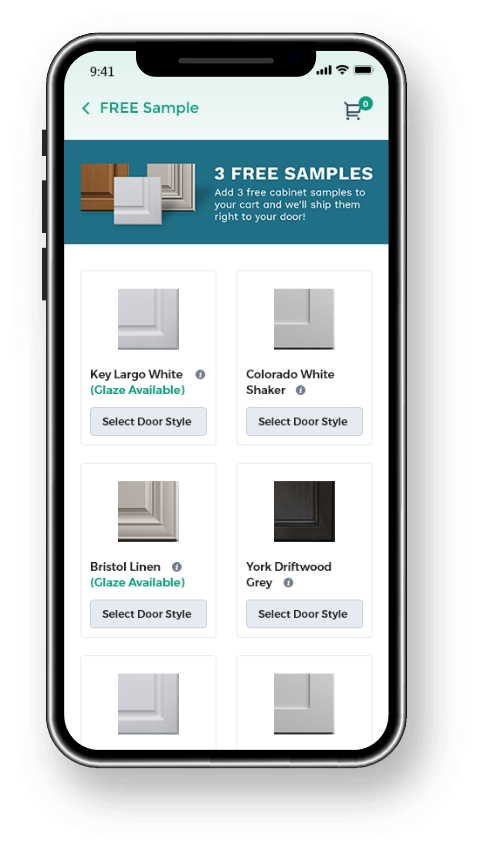 Like having your own personal designer at your fingertips anytime, anywhere

Video chat 1 on 1 with a professional design expert.
Why is this the best kitchen cabinets app?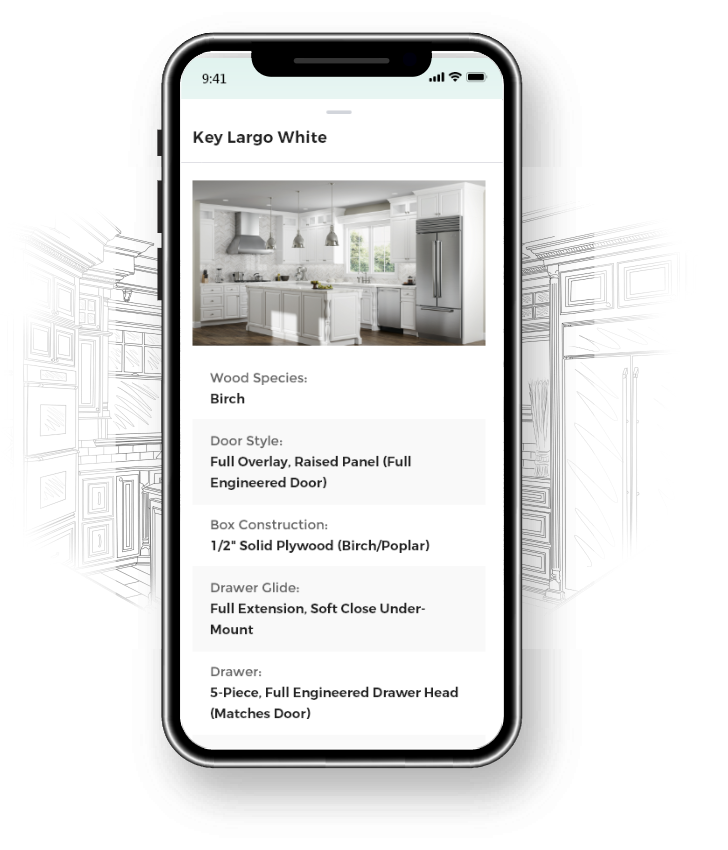 When it comes to designing a new kitchen, there are many factors to consider.
Which style of cabinets best suit your home?
Which appliances match?
Where should cabinets go in your kitchen layout?
What color is right for your lifestyle and budget?
Thankfully,
Lily Ann's got you covered with our free app, where you can browse our kitchen design blogs and get expert advice on all aspects of your remodel. Don't procrastinate on your kitchen project because you don't know where to start.
Choose Lily Ann Cabinets we make kitchen design a breeze!
How does this compare to other kitchen cabinet apps?
Lily Ann Cabinets otters the best kitchen cabinet app on the market.
We offer expert kitchen advice at the touch of your fingertips with our brand new designer facetime functionality. If facetime video isn't your style, check out our live text chat support feature! No matter what your needs are, we are here to support you and your specific kitchen design goals.