Home Office Cabinets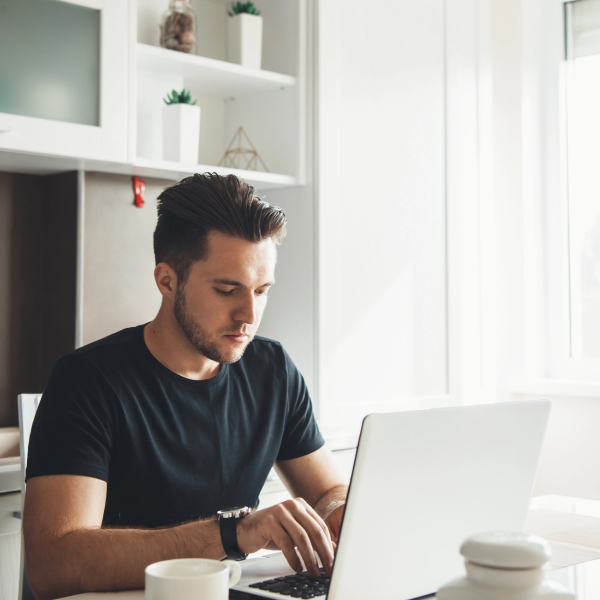 Custom Home Office Cabinets
Looking for the perfect cabinetry for your home office? Look no further! Lily Ann Cabinets offers a wide variety of stylish home office cabinets to suit any design taste. Whether your office is modern and embellished or sleek and functional, we have the best cabinet options for your space.
Organize your home office in style with Lily Ann Cabinets' premium range of cabinetry.
Reasons to Buy Home Office Cabinets Online
Traditionally, buying cabinetry of any kind has been an in-person endeavor that could span over the course of a few visits. However, the world has drastically changed and e-commerce has gained a lot of traction and popularity due to both convenience and necessity. Especially with more and more people staying home over the past 2 years! Instead of browsing in person, and only the stock that particular company has in their specific store at that, online shopping for cabinets allows you to see all of what a brand has to offer as far as stock and selection of colors, styles, etc.
Plus, buying home office cabinets online with Lily Ann Cabinets has a few perks you won't get anywhere else. Let's say that your home office is adjacent to your kitchen and you want all of your cabinetry to blend together cohesively. You can pick cabinet colors and styles that you think will match your existing cabinetry, and we will send you a free sample to compare in person. The first 2 samples are complimentary, and each additional sample will be shipped right to your front door for only $9.71! If you want to see the sample on a larger scale, you can purchase a sample cabinet door to get the full picture of how it will look in your home.
Need help coming up with a design for your home office? Never fear, our design team is ready to assist you with a free 3D design! All you have to do is pick out the style of cabinets you'd like and send over the necessary measurements, we take care of the rest. The design package includes a free 3D walkthrough tour of your space and a 3D design layout. If you have any questions about this process, you can consult ourdesign packet or contact our team directly!
Shop Now
Get Free Sample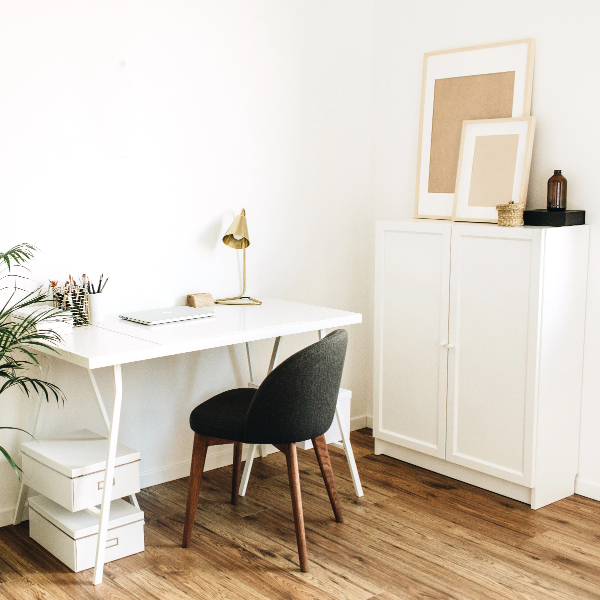 ---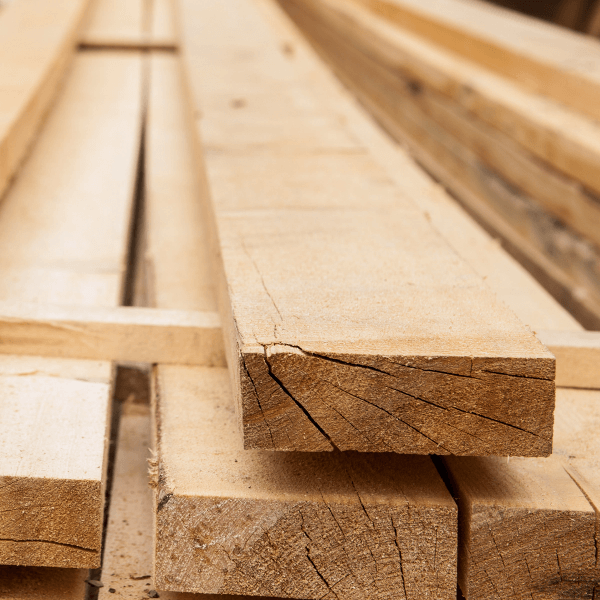 Quality Materials for DIY Home Office Cabinets
At Lily Ann Cabinets, we are committed to bringing you the highest quality cabinets at a price that fits your budget. Our cabinets are crafted out of the finest materials that will both look beautiful in your home and won't break the bank! When you shop with us, you can shop with peace of mind. We build to last at Lily Ann Cabinets!
---
Organizing Your Home Office Wall Cabinets
Once you have decided on the style, color, and layout of your new home office cabinets, deciding how to organize them is the logical next step to success. We sell a variety of cabinet organization products to help you make the most of your cabinet space, as well as set you up for success!
Working from home, especially if you are a business owner, you handle a lot of paperwork, mail, etc. Our Door Mount Mail Organizer is the perfect place for storing all of those papers that have been piling up on your desk. A cluttered desk equals a cluttered mind, so clear it out and get back to doing the work you love! This specific organizer is available in two finishes: white and natural wood, it holds both standard and flat envelopes, and has 8 hooks to store keys or any supplies you need to hang up out of the way. You can either hang this up inside a cabinet door so it is out of sight, or put it up on the wall so you can see where everything is right from your desk.
Another great option is a Pull-Out Wall Organizer with Shelves. This piece looks like an ordinary cabinet to the naked eye, but once it is opened, shelves are revealed to store whatever you need, office supplies, craft supplies, files, etc. These shelves are adjustable, so you can really customize them to fit your specific needs! These organizers come fully assembled, so you can simply install and get back to what's really important, your job.
At Lily Ann Cabinets, we also have a selection of drawer organizers, spice organizers, roll-out shelves, trash can pull-outs, and more. So you can 100% customize your cabinets to fit your needs!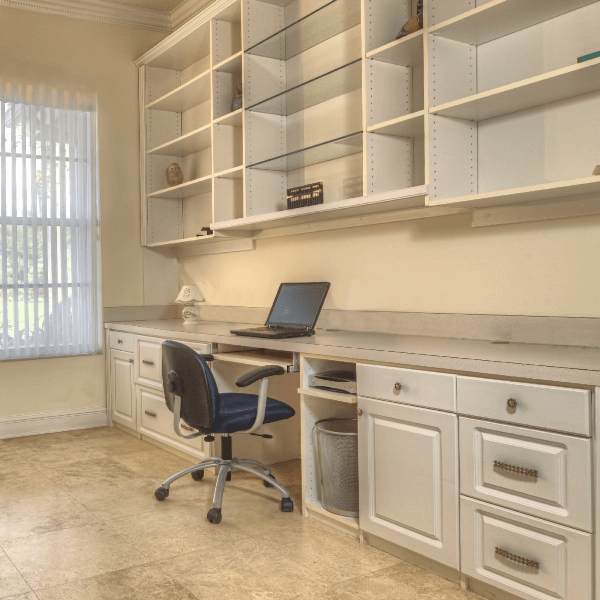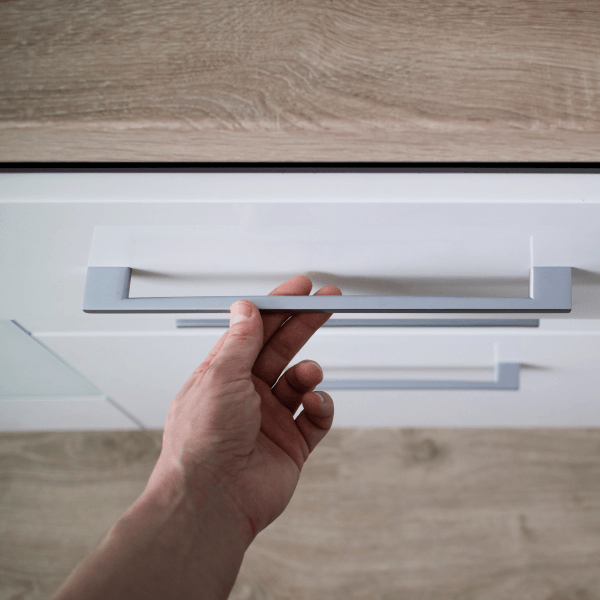 Design Elements to Make Your Home Office Pop
As much as being organized is important, you also want it to be aesthetically pleasing. If you like the way your office looks, you are more likely to spend time in it and as a result, be more productive. This is where the design elements and finishing touches really make an impact.
Cabinet hardware such as handles and knobs, as well as cabinet finish can transform your home office into the workspace of your dreams! Depending upon the style you are aiming for, that will narrow down your options for the cosmetic decisions.
If you have a classic, timeless style, going with an option like our Traditional Metal Knob with a brushed nickel finish or a Traditional Metal Knob with a wrought iron finish are great options to check out. If you have a more eclectic, vintage style, the Eclectic Crystal and Metal Knob with a clear and chrome finish, or the Eclectic Forged Iron Pull with a matte black finish are great choices that are sure to compliment your overall aesthetic. Our selection of knobs and pulls is vast, and covers a multitude of styles, so you are definitely going to find something that fits the vibe you are looking for!
No matter what your organizational needs or style preferences are, Lily Ann Cabinets has the tools you need to make a beautiful and functional home office with home office cabinets and beautiful cabinet accents. Get started today and get one step closer to a more practical work space and a less-stressful work environment!
Ready to Get Started?
If you need help deciding on the right cabinets for your project, contact us to learn more about our affordable Coffee Bar Cabinets today!
Contact Us