Driftwood Grey Kitchen Cabinets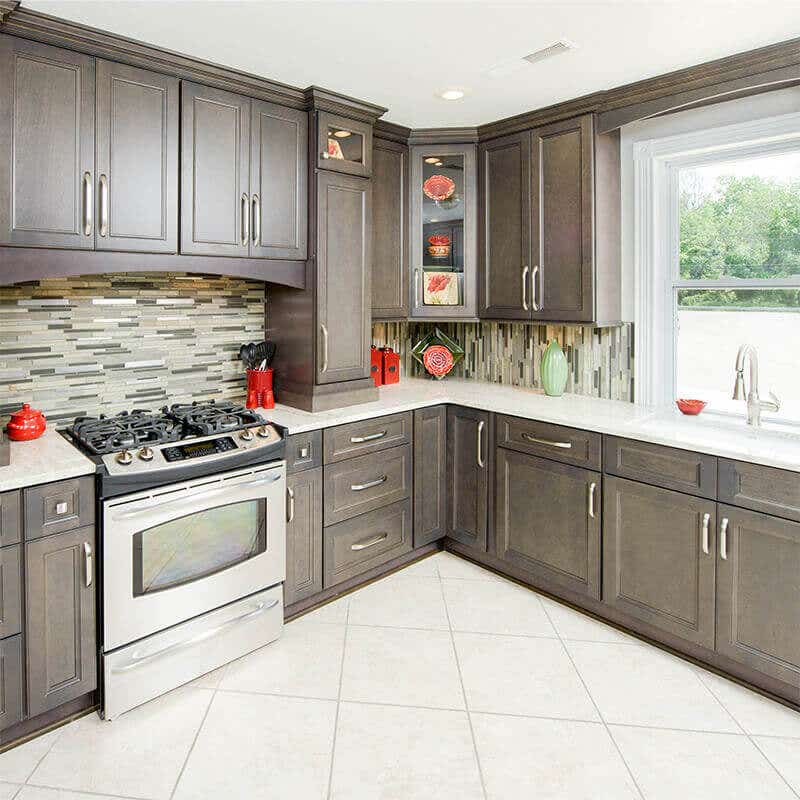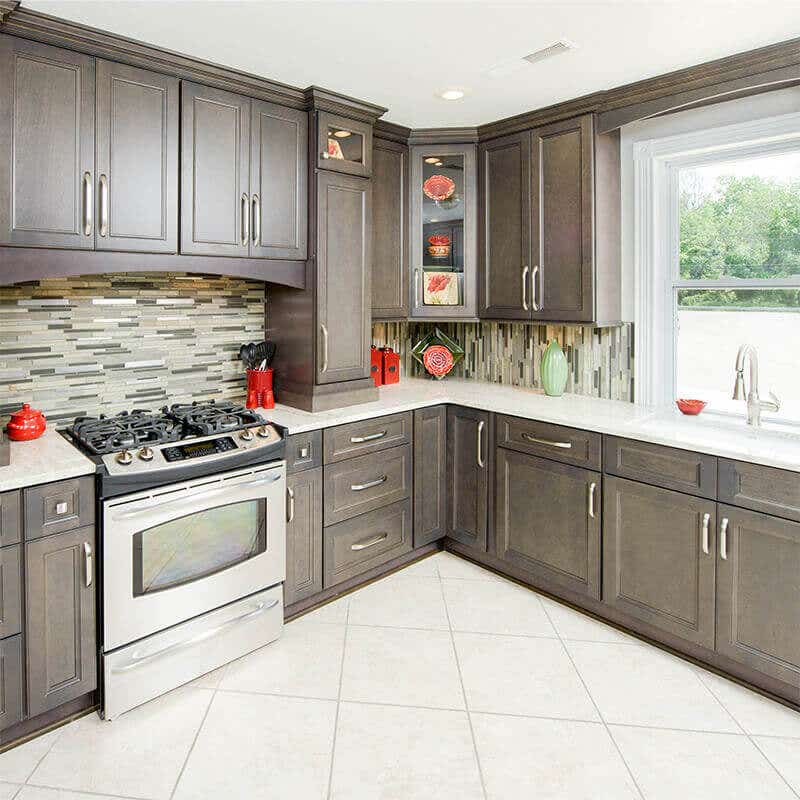 Wood Species:

Birch

Door Style:

Full Overlay, Flat Panel (Engineered Center Panel)

Box Construction:

1/2" Solid Plywood (Birch/Poplar)

Drawer Glide:

Full Extension, Soft Close Under-Mount

Drawer:

5-Piece, Engineered Center Panel (Matches Door)

Drawer Construction:

5/8" Solid Wood, Dovetail Construction

Hinge:

Soft Close Adjustable

Cabinet Interior:

Matching Door Finish

Cabinet Exterior:

Matching Door Finish

Assembly Method:

Metal Clip

Delivery:

7-21 Business Days
RTA Driftwood Grey Kitchen Cabinetry
Lily Ann Cabinets has taken the time-honored appeal of driftwood and incorporated it into high-end modern kitchen cabinetry. Our Driftwood Grey kitchen cabinets are elegant and timeless, and work great in any kitchen design, whether rustic, modern, contemporary, or country farmhouse. We make it easy to get the grey kitchen cabinetry you want with low prices and shipping straight to your door.
The distinguishing feature of Driftwood Grey kitchen cabinets is the high-end finish. We use a meticulous seven-step finishing process with a rustic grey stain and hand-rubbed chocolate glaze. The result is a natural, aged look in a style that you will love. The versatile color can be paired with a variety of finishes to truly customize the cabinets to your style.
Easy to Assemble Cabinet Construction
The outstanding quality you see on the exterior is also found in the interior. The ½-inch all-wood cabinet box includes rails and stiles of Grade A birch. The five-piece full-overlay doors feature a recessed center panel of environmentally friendly engineered wood. The doors are equipped with soft-closing six-way adjustable hinges, for the best look and fit. Our hinges are hidden, so you get a clean, professional finished product.
Driftwood Grey kitchen cabinets utilize a metal clip assembly method. The sides are finished so that when YOU finish, your DIY project will display a professional appearance that will make you proud, without worrying about paying for professional services. If you're still not sure if these cabinets are right for you, check out our kitchen cabinet buying guide.
Fast Shipping on All Driftwood Grey Cabinets
When you buy your new grey cabinets from Lily Ann, you get kitchen cabinetry with trendsetting character and excellent craftsmanship, including a high-end, hand-rubbed finish. Best of all, you get it at a price that won't break the bank. Whether you get ready-to-assemble or pre-assembled, our cabinets will ship straight to you!
Because we are a wholesaler, we sell direct and pass the savings on to you. As a result, you can expect to pay half as much for Lily Ann discount cabinets as you would at a "big box" store. So what are you waiting for? Give us a call for FREE professional design assistance or to find out more about Driftwood Grey kitchen cabinets. We are eager to help! You can reach us at 800-551-1438.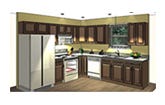 10X10 Kitchen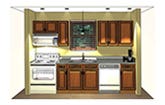 10 Foot Run