Bristol Antique White Cabinets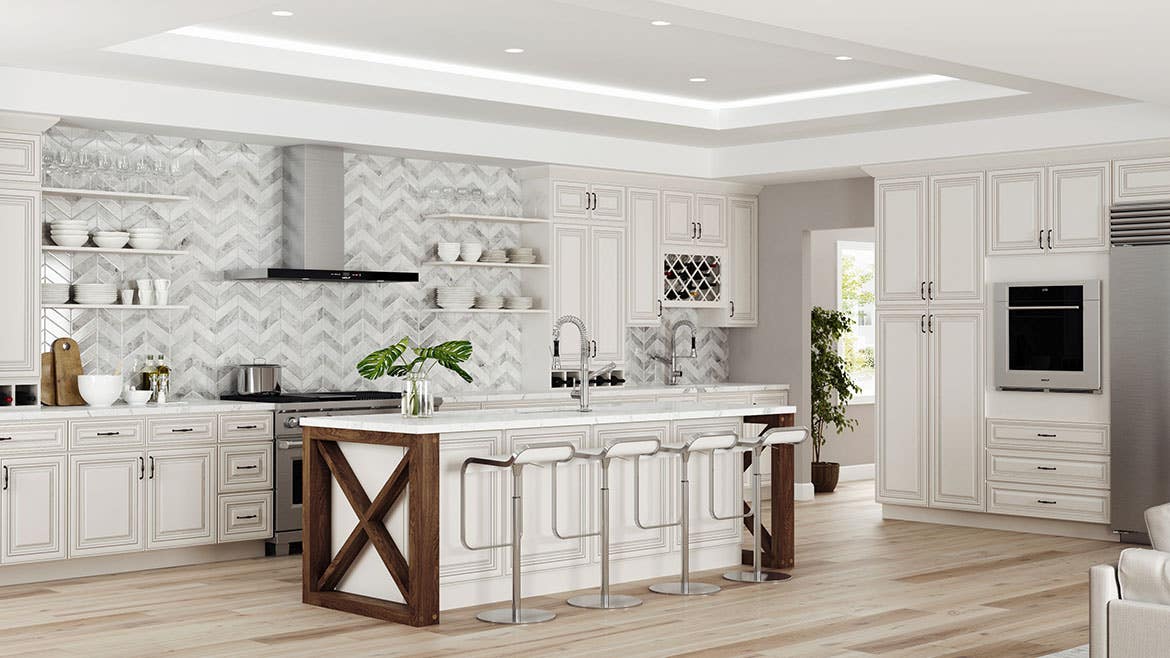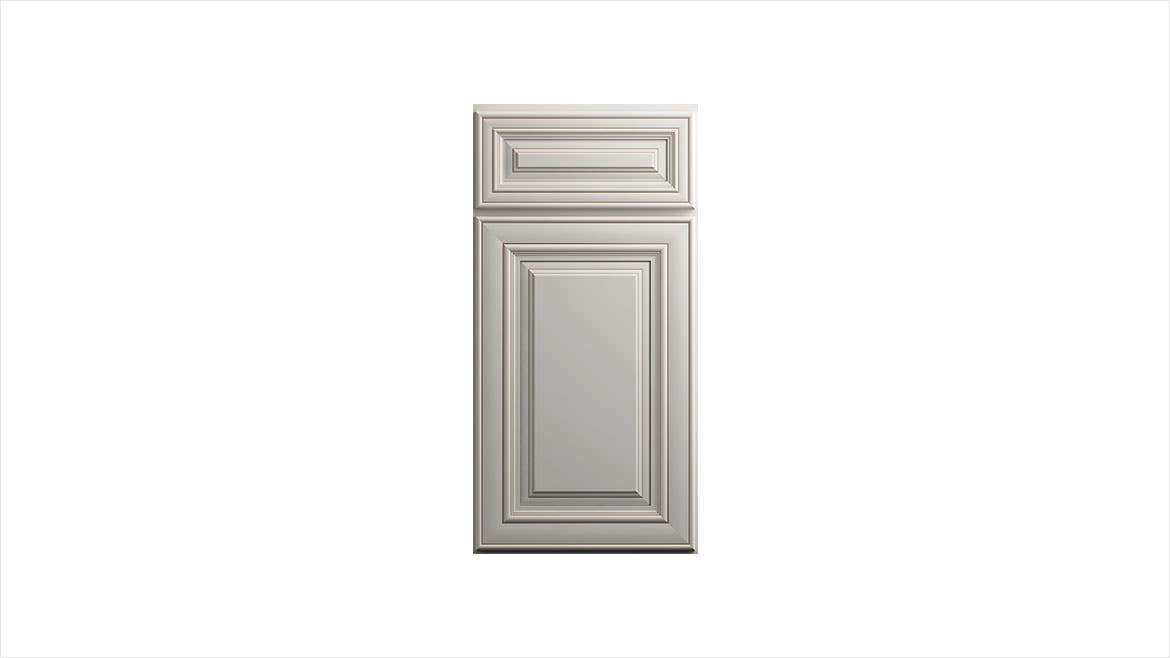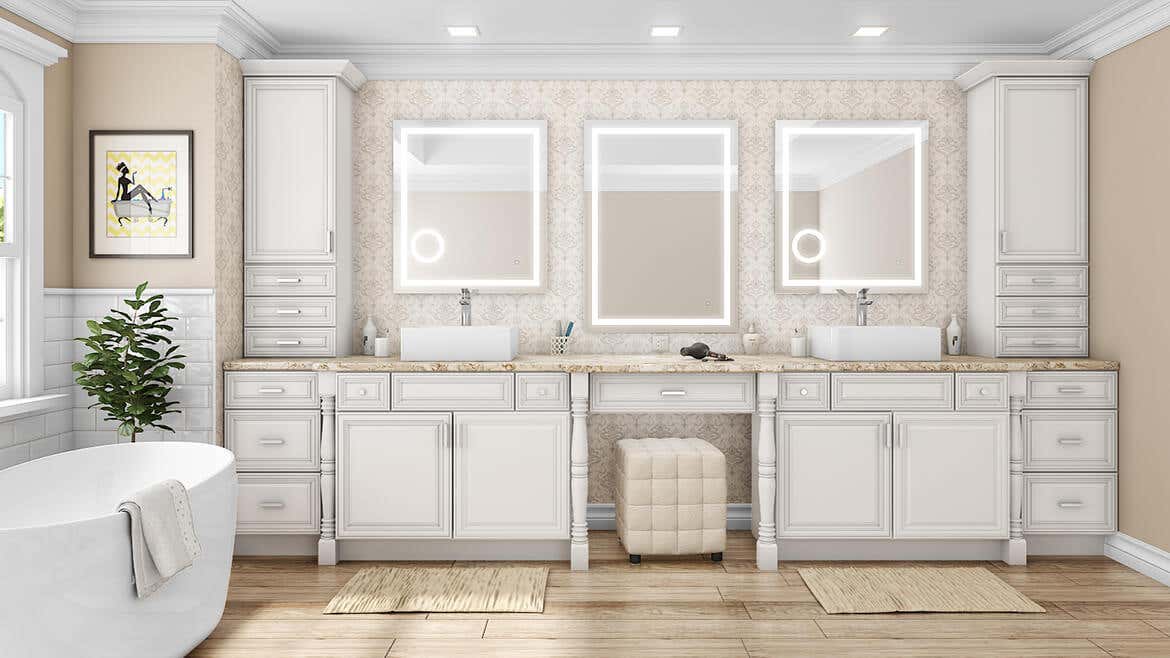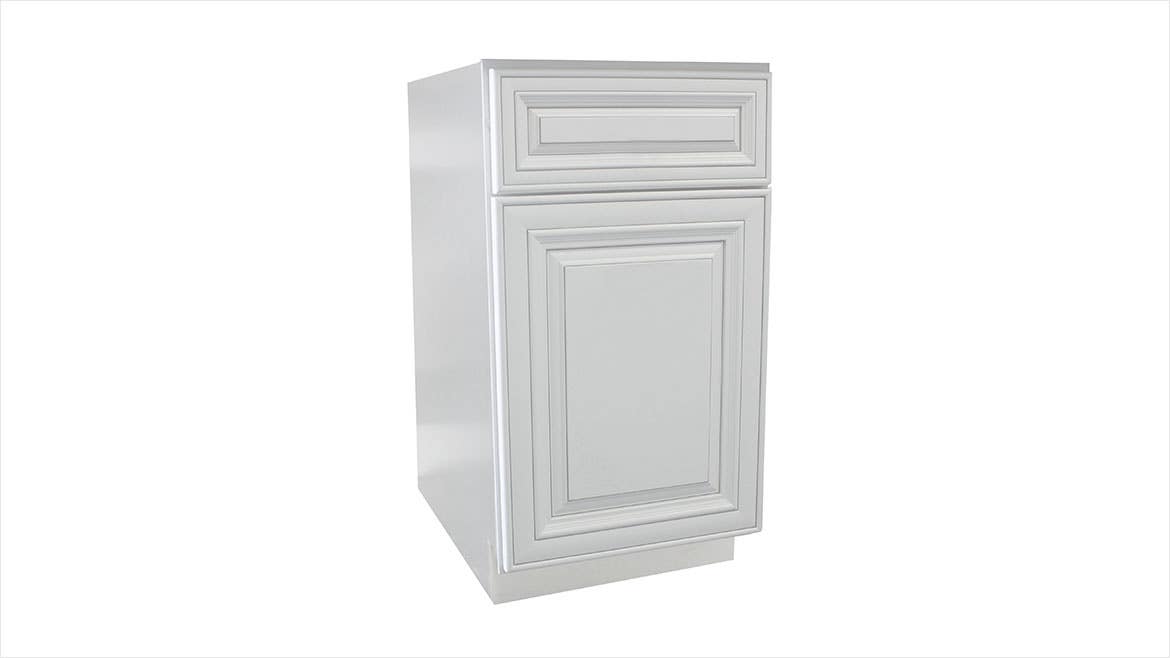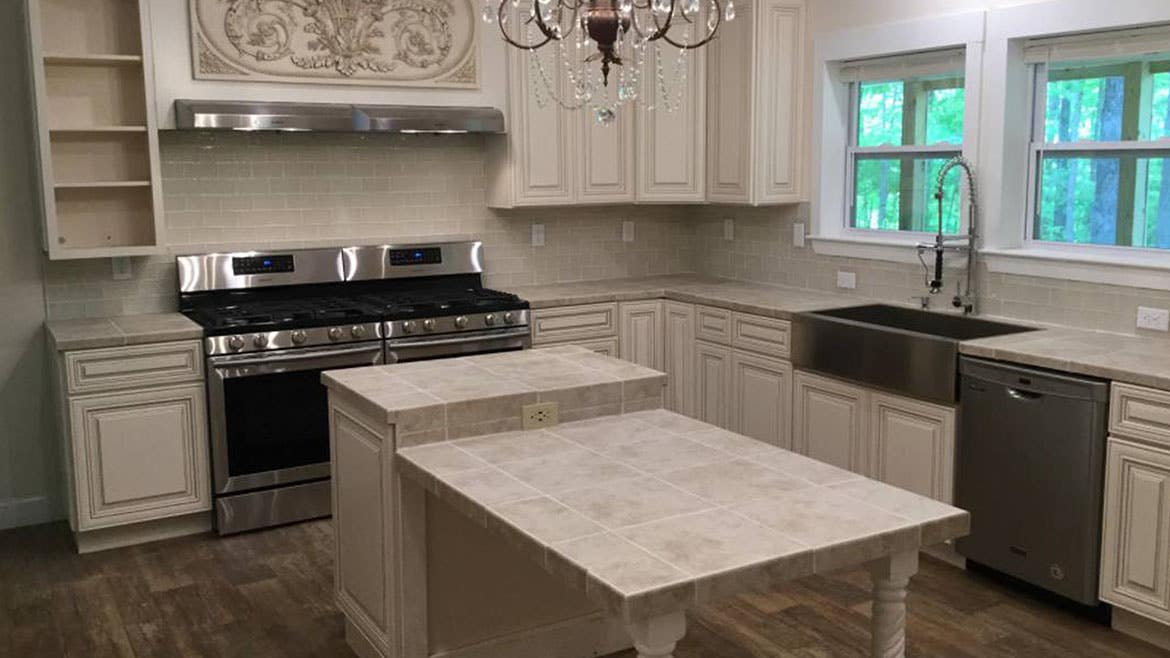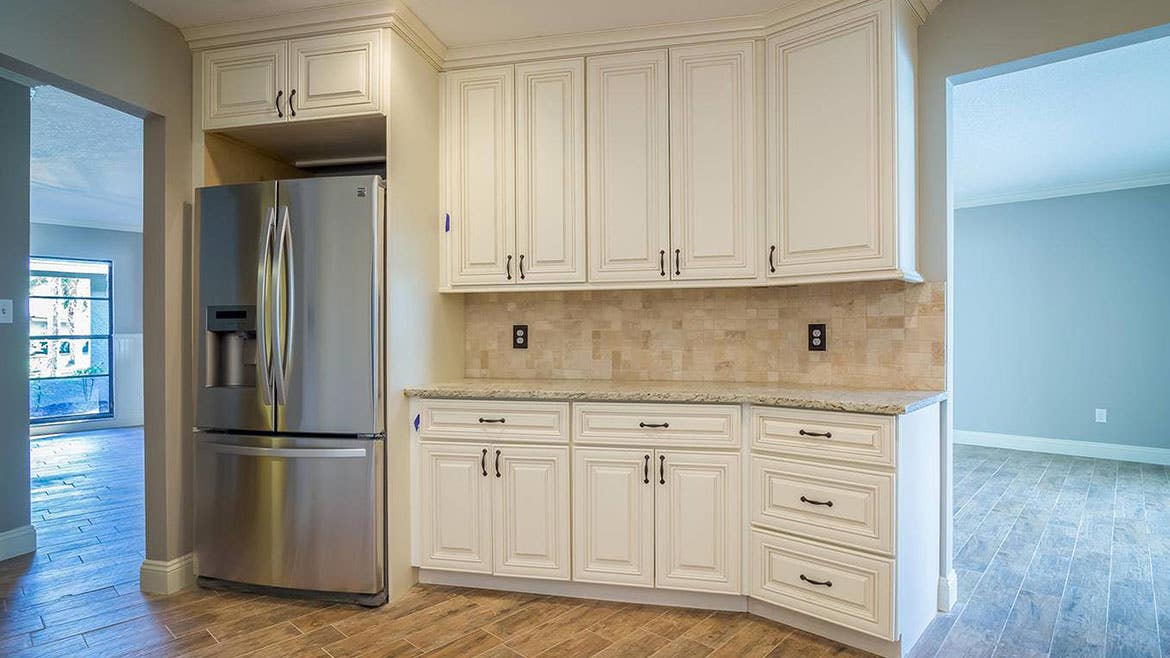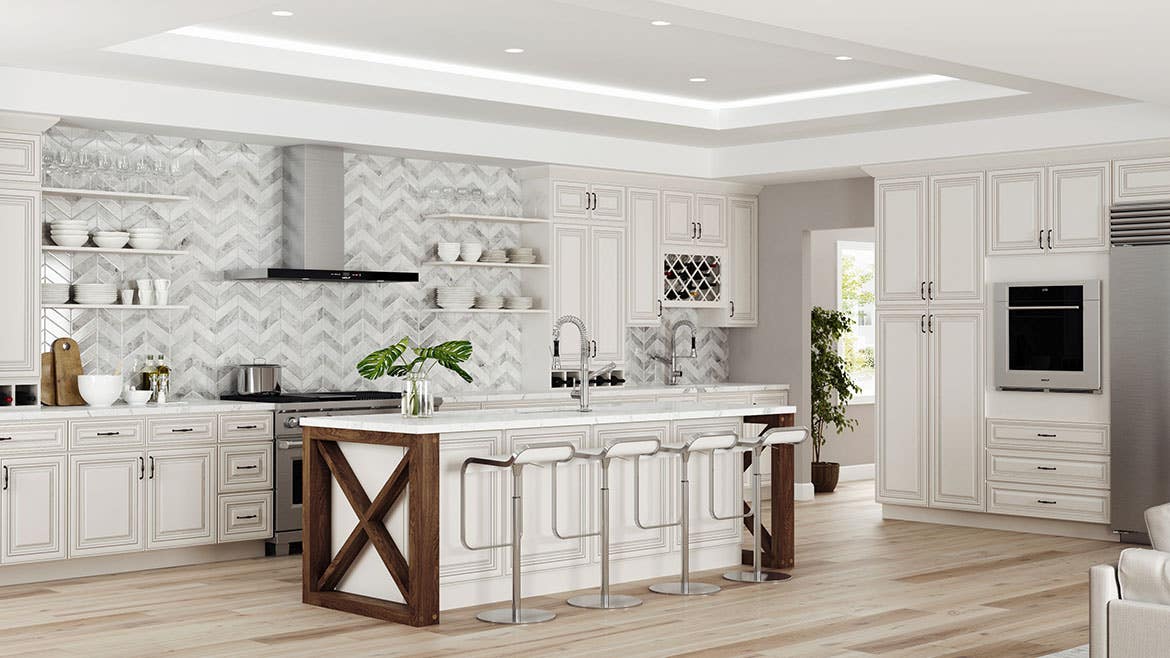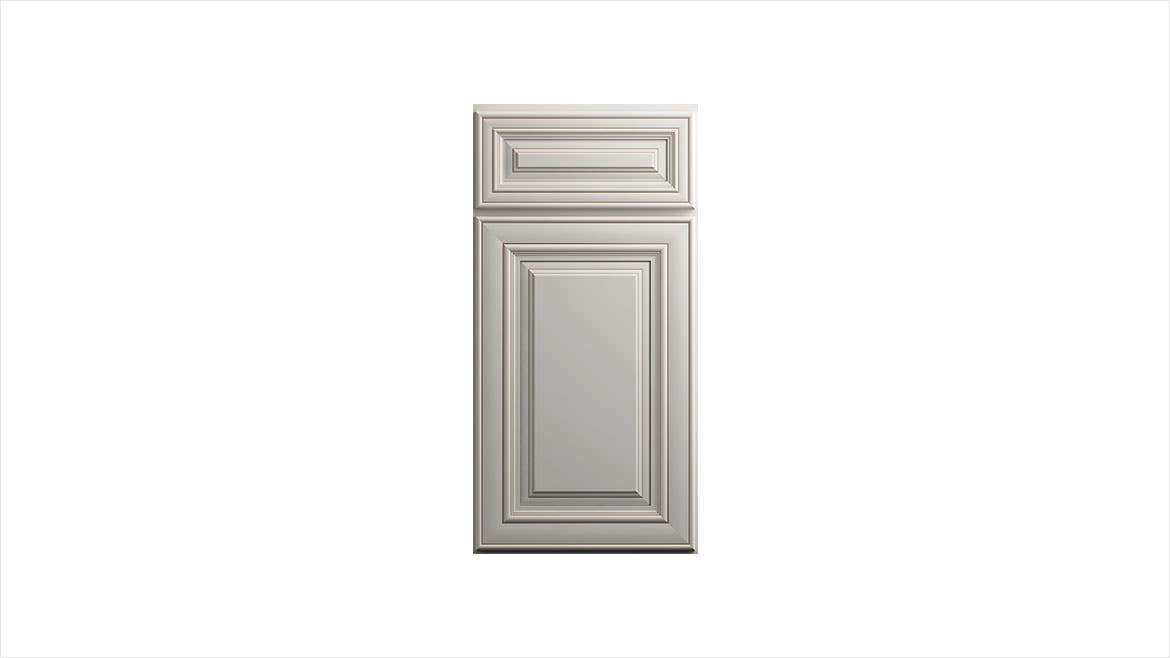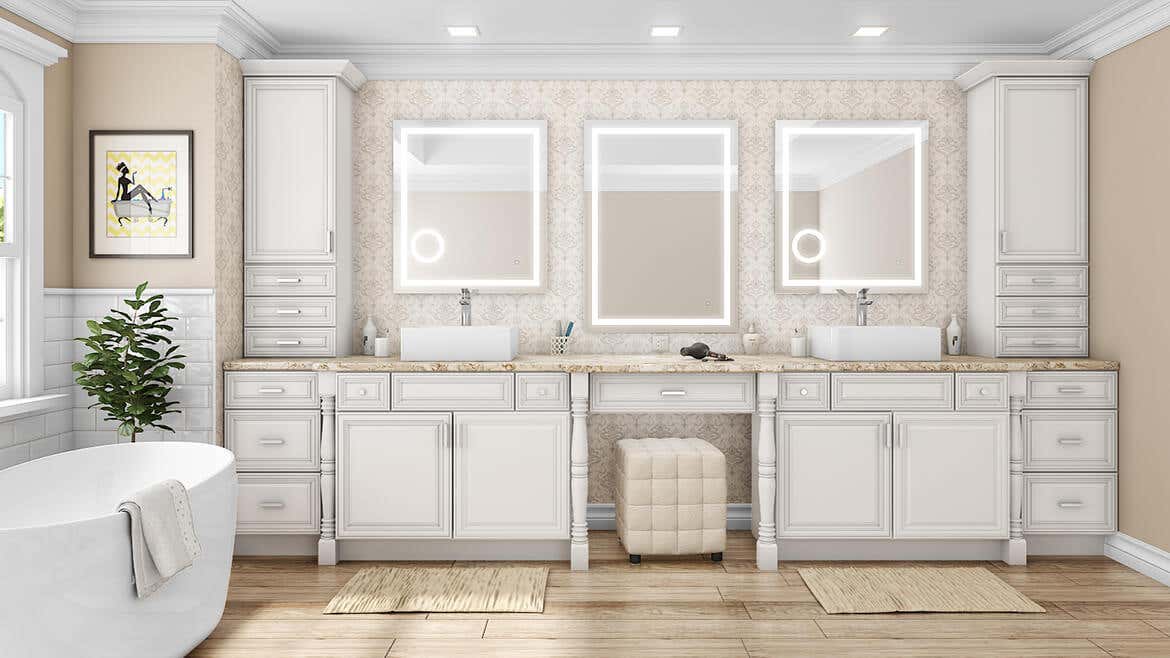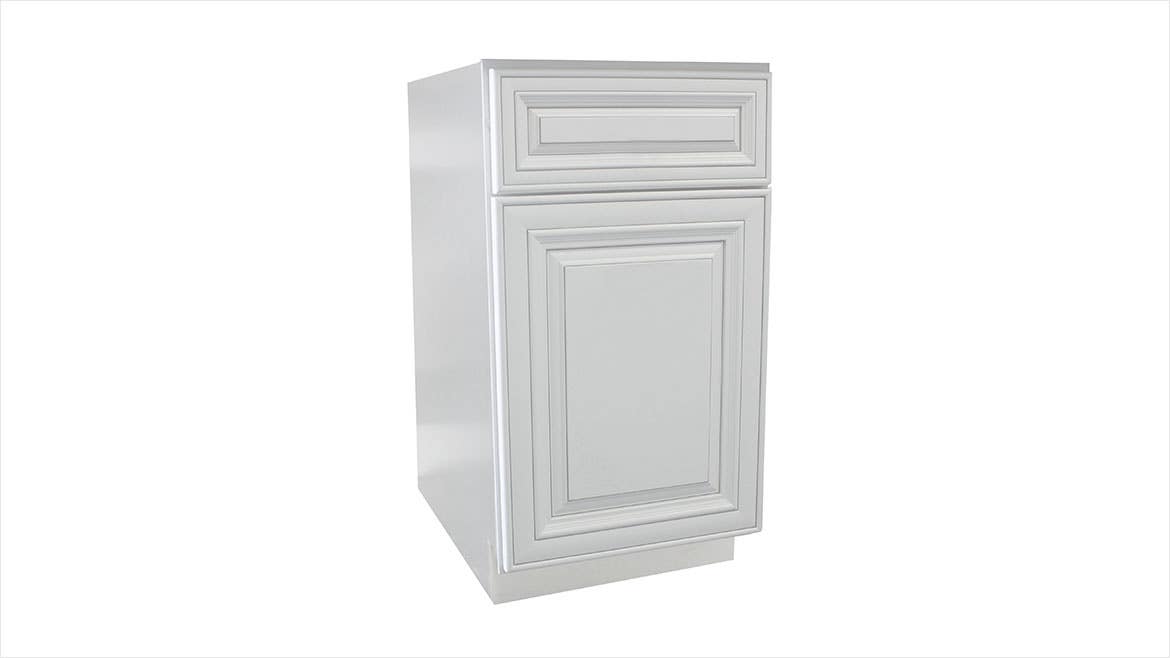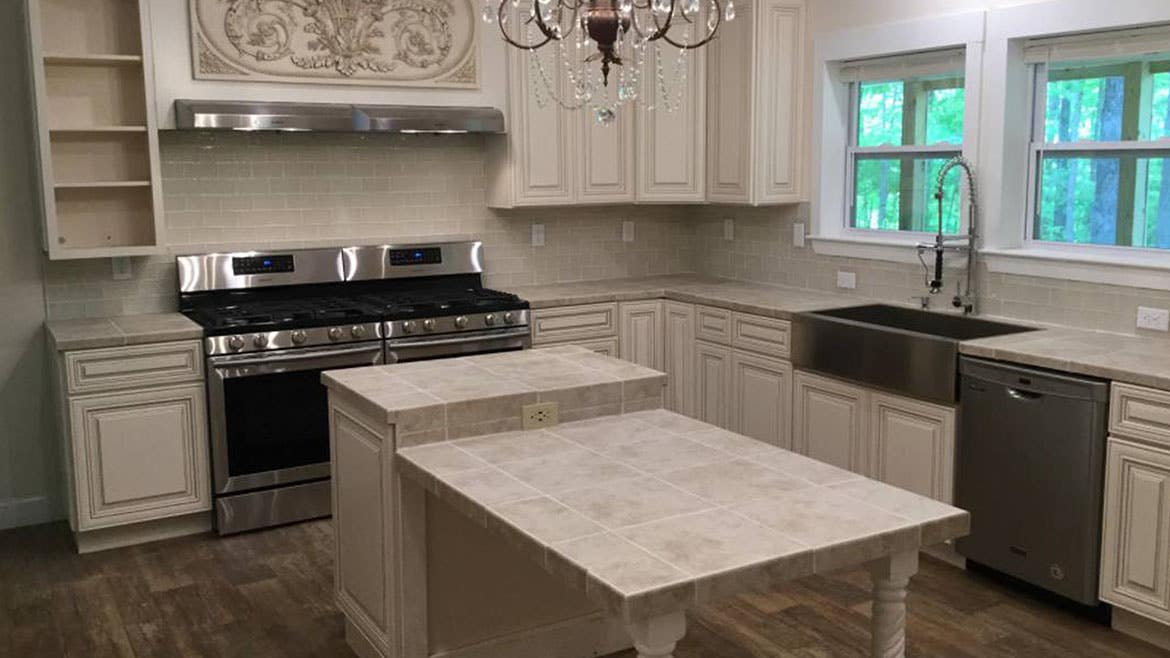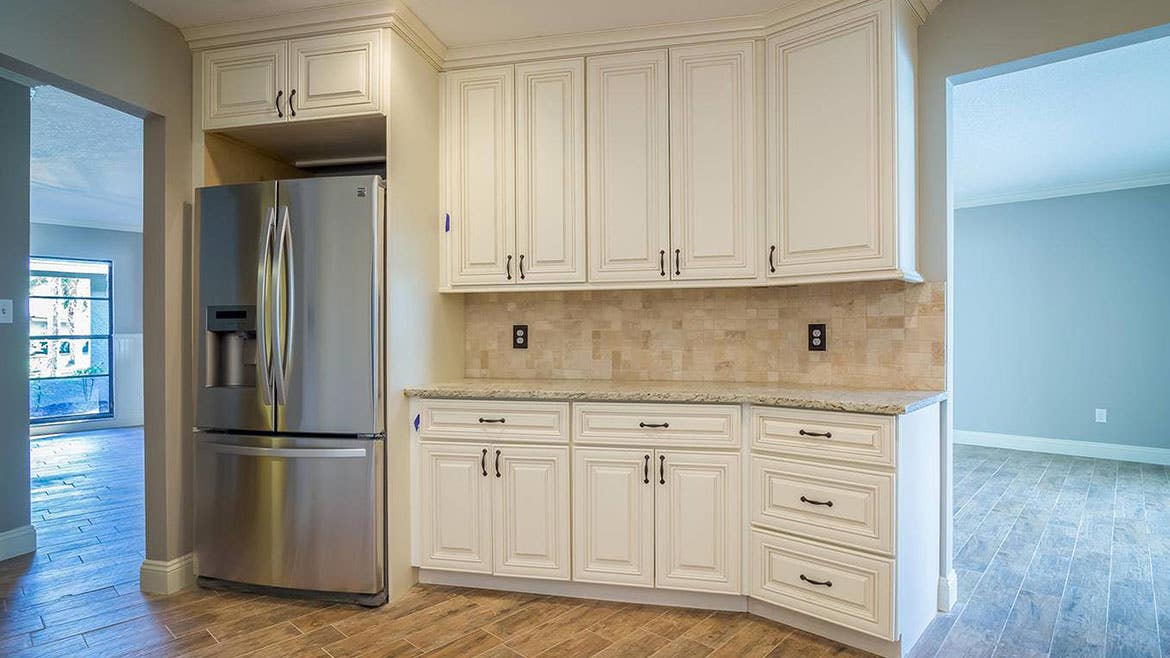 Wood Species:

Birch

Door Style:

Full Overlay, Raised Panel (Full Engineered Door)

Box Construction:

1/2" Solid Plywood (Birch/Poplar)

Drawer Glide:

Full Extension, Soft Close Under-Mount

Drawer Head:

5-Piece, Full Engineered Drawer Head (Matches Door)

Drawer Construction:

5/8" Solid Wood, Dovetail Construction

Hinge:

Soft Close Adjustable

Cabinet Interior:

Natural UV Coated

Cabinet Exterior:

Matching Door Finish

Assembly Method:

Dovetail

Delivery:

1-21 Business Days
Our Bristol Antique White cabinets portray a refined look of elegance and charm. They feature a soft creamy color with a hand-applied caramel glaze for a style that offers unlimited flexibility in kitchen decor. Combining the ultra-popular finish with raised panels create a tasteful and sophisticated look to enhance any kitchen.
White Kitchen Cabinets with Unique Dovetail Assembly
This selection of Bristol Antique White cabinets features two types of dovetail assembly, which is a new method of construction you won't find anywhere else in the industry. Our RTA cabinets are designed to fit together like puzzle pieces, making them easier to assemble and more aesthetic than traditional ready to assemble cabinets. The dovetail assembly eliminates the need to join the cabinets with visible metal clips.
The drawers on our Bristol Antique White Cabinets also utilize dovetail assembly with finger joints that connect the drawer sides to the drawer head. Our kitchen cabinets are construction stronger and easier to assemble than any other pre-assembled cabinets on the market.
The Lasting Beauty of Bristol Antique White Cabinets
Made from Grade A birch, these Bristol Antique White cabinets include fully overlaid five-piece mitered doors and drawer heads with raised trim accents. The beautiful finish is painstakingly applied in 12 layers – unlike the six to nine layers of our competitors – providing extra protection. The cupboard doors close easily and quietly with standard soft-closing hinges and the gliding drawers are fully extendable. If you're still not sure if these cabinets are right for you, check out our kitchen cabinet buying guide.
Free 3D Design of Our Bristol White Kitchen Cabinets
It's easy to see how the unique design and assembly of Bristol Antique White cabinets from Lily Ann successfully combine beauty with functionality. We take it a step further and offer a free 3D design rendering to bring your ideas and vision to life. Our team will create a one of a kind 3D image of your kitchen space along with the custom layout of our Bristol Anqitue White Cabinets to fit your needs.
Still need help? Let one of our RTA cabinet experts help you by calling 1-800-551-1438.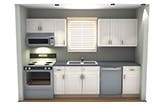 10X10 Kitchen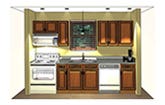 10 Foot Run