Bar Cabinets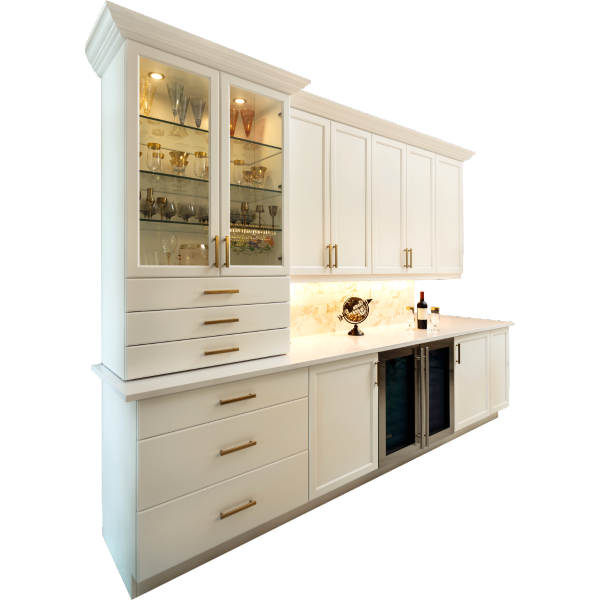 RTA Bar Cabinets
If you love hosting parties and entertaining your friends, having your own bar in your home is an absolute must! Lily Ann Cabinets has a variety of home bar cabinets for you to choose from and make your own with stylistic hardware. If you can dream it, you can create it with the help of Lily Ann Cabinets!
Reasons to Buy Home Bar Cabinets
Adding a bar is a great way to add additional value to your home. Even small home bars provide a convenient place to gather with family and friends. With the installation of beautiful and functional custom home bar cabinets, your house will be the most popular on the block! If you love to entertain, you can use the countertops to lay out horderves, drinks, and even serve meals buffet style.
Besides entertaining, home bar cabinets also serve as a great storage solution. If you have a good amount of fine china and nice dishware, those can all be stored neatly within these cabinets with your best drinkware and cocktail making supplies. This will help clear some of the clutter in your kitchen as well as make space for all of your coffee mugs, and daily dishware.
Shop Now
Get Free Sample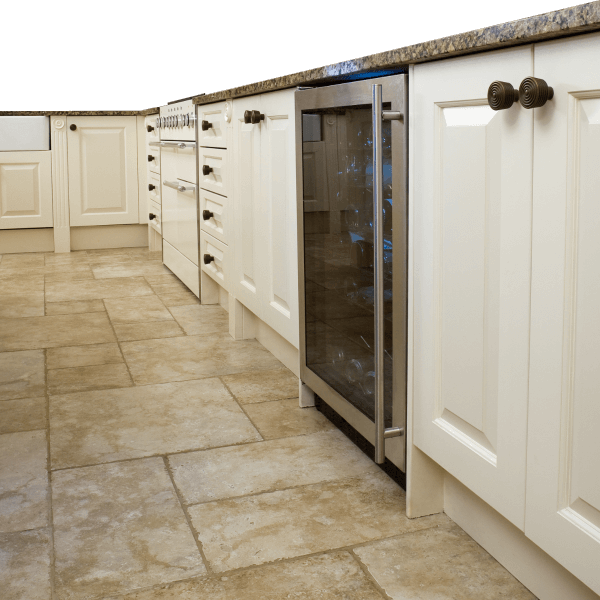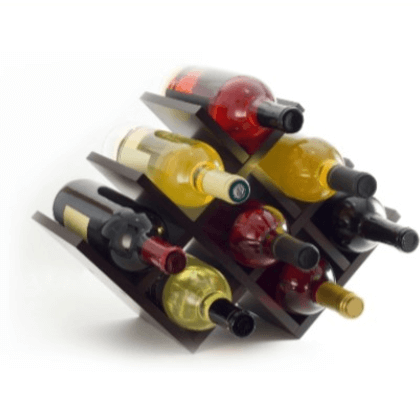 Quality Materials for Bar Cabinets
At Lily Ann Cabinets, we truly care about our customers, which is precisely why we take such care in crafting our cabinetry. We are committed to quality and making sure you get the very best quality every time you purchase from us. Our products are crafted with care and using only the best materials. When you shop with us, you can rest assured that you are getting the best product, for the best price around! Shop with us today and see for yourself!
Shop Now
Design Your Dream At-Home Bar
Are you struggling with bringing your dream home bar to life? Do you have a vague idea of what you want out of it, but do not know where to begin? No problem! At Lily Ann Cabinets, we have a helpful and talented team that are anxiously waiting to work with you. Whether you are going for a very modern and chic look, are more into the bohemian, eclectic design, or anything in between, we are ready to help you bring your vision to life!
Our talented design team is ready to assist you in creating the perfect design for your space. Just choose the specific cabinet style and color you would like, as well as provide the exact measurements of the space you are working with. Once our team has received all of those details, they will get straight to work on crafting a 3D design and walkthrough tour of your space. This service is completely complimentary, we are so passionate about helping you make the best choices with none of the extra cost! So, if that sounds good to you, contact our team today to get started!
If you already have your at home bar cabinets picked out, including style, shade, and decorative decor, you can simply shop our site to pick up everything you will need to get going on your project. Whether you are a minimalist or a maximalist, we have the best bar cabinets for you to choose from for all the design aspects of what is sure to be your new favorite space in your home!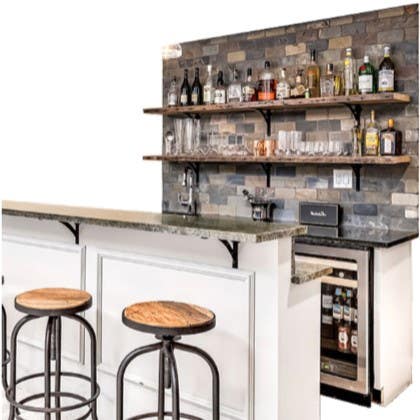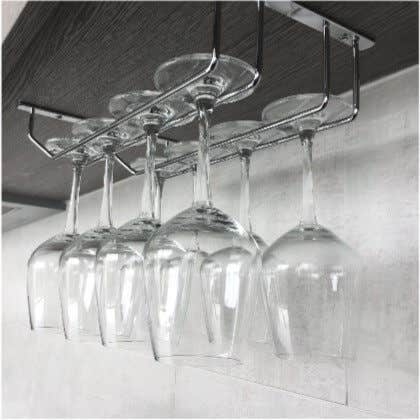 Optimize Your Space
While the overall design and that process is incredibly important, organization is something you should not forget about amidst all the craziness of the renovation process. So while you are picking out those stunning modular bar cabinets, or whatever tickles your fancy, check out the organization solutions that Lily Ann Cabinets has to offer.
If you have a large collection of glassware, such as wine glasses, martini glasses, whiskey glasses, etc., you will want to check out our cabinet storage pieces. For example, if you have a good number of serving platters and want a fool-proof way to store them and protect them from getting damaged, check out our High Tray Dividers with Clips. This piece sits 12 inches high and comes with mounting clips to keep your serving ware secured to the cabinet. Your serving trays will be separated nicely and will not be leaning or stacked together. This will allow your pieces to last longer and look better!
Another great piece to help you store and organize your serving ware and cocktail making supplies is the 3 inch Base Filler with Blumotion Soft-Close. This piece comes with adjustable shelving that slips away nicely into the cabinetry. You can easily move the shelves up or down to best fit whatever you need to store on them. These shelves also have chrome railings on each individual shelf that keep your items from sliding off while you are opening and closing the cabinet. For a home bar specifically, this would be ideal to organize and store your drink mixes, cocktail shakers, cocktail garnishes, and more!
Lastly, the Large Drawer Peg System is perfect for keeping all of your nicest dishes and china safe and organized. This piece comes with 16 pegs that you can adjust to fit your dishes just right, be sure they are super snug so they do not get damaged or scratch one another! If it does not fit perfectly right out of the box, this can easily be fitted to your drawer size with a simple table saw. If you have sets of dishes that you absolutely love, perhaps ones that have been passed down from older family members, this storage solution is perfect for you!
Ready to Get Started?
If you are looking for assistance with design, contact us today to get the ball rolling and learn more about home bar cabinets and the other products we offer!
Contact Us