Storage Cabinets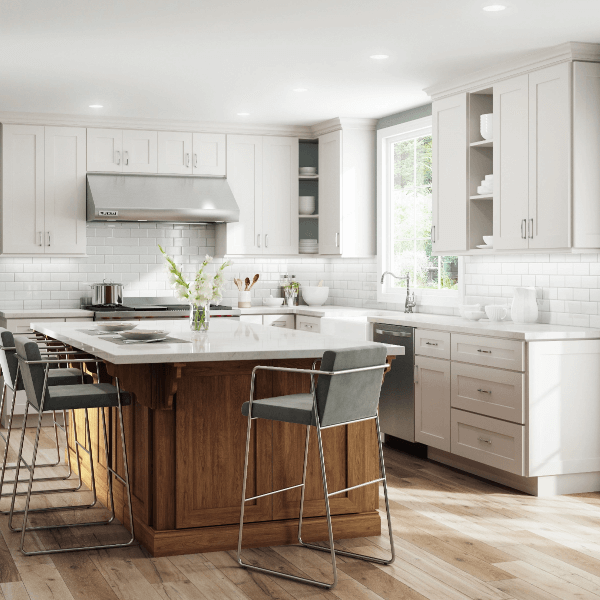 Utility Storage Cabinets
Are you looking to organize your basement or garage? Ready to get rid of all of that clutter and get organized? No matter which room in your home you are getting ready to tackle, Lily Ann Cabinets has a wide range of storage cabinets for you to choose from! Our stock ranges in style and finish, so you're sure to find something that both provides you with the storage space you need, as well as the look you desire.
Reasons to Purchase Storage Cabinets Online
Shopping for cabinets, whether that be kitchen storage cabinets or utility storage cabinets, can be an expensive, time-consuming, stressful process, but Lily Ann Cabinets makes it super simple! Find the perfect storage cabinets with us, at a price that won't break the bank. Choose the cabinets of your dreams without having to go over budget or having to compromise on quality! Lily Ann Cabinets is all about quality and customization, and if you shop with us, you can rest assured that you are getting the best quality at the best price.
If you don't want to commit to a specific style or cabinet color without seeing it in person first, you can order a free sample of the styles you are leaning towards. This way, you can get an idea of what they would look like in your space for no extra cost! The first 2 samples are yours free of charge, and any additional sample following those is yours for a low cost of $9.71 a piece.
Shop Now
Get Free Sample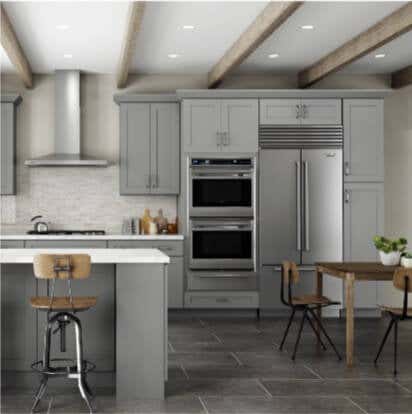 ---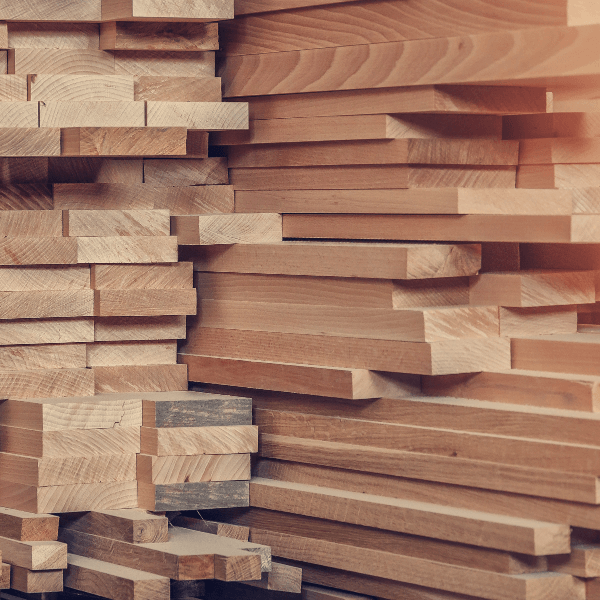 Quality Every Single Time
It is vital that you purchase high quality storage cabinets, as you want to ensure that your cabinets are built to last for years to come. Luckily, Lily Ann Cabinets is here to help! With us, you can count on getting the best quality cabinets at prices that will make you jump for joy! At Lily Ann Cabinets, we are committed to ensuring your complete satisfaction with our products. We use only the highest quality materials when crafting our cabinetry for our valuable customers like you. By shopping with us, you can be confident that your storage cabinets will serve you and your family for years to come!
---
Choose The Right Cabinets For Your Needs
Depending upon which room of your home and how much storage space you need, will impact which type of storage cabinet is best for you. For example, if you are looking to organize and store items in your kitchen, you will want to choose from our selection of kitchen storage cabinets. On the other hand, if you want extra storage for your garage or workshop, you will want to browse our utility storage cabinets. Once you have chosen the room you would like to get cabinets for, you can then decide on what specific features you want for those cabinets. Lily Ann Cabinets has a vast range that you can choose from, such as a storage cabinet with doors, free standing storage cabinets, or storage cabinets with doors and shelves.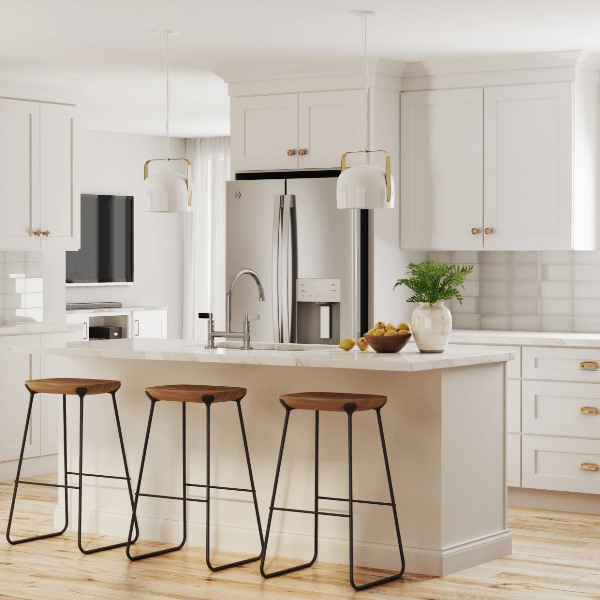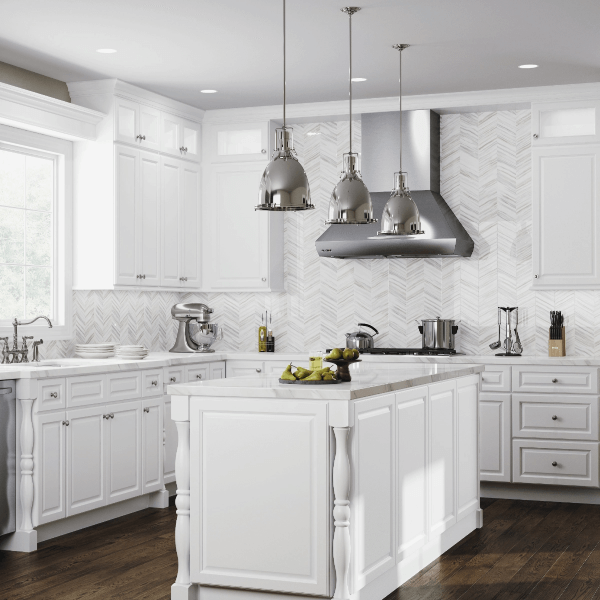 Pick The Perfect Decorative Hardware
Once you have chosen the style and cabinet features that you would like, you can top it all off with great hardware! If you are leaning towards kitchen storage cabinets, you will want to match the hardware to what is already installed in your other kitchen cabinets. A popular selection is the Contemporary Metal Knob with Brushed Satin Nickel Finish.
This knob has a very sleek and modern design that looks fabulous in any contemporary kitchen! If you are going the workshop and garage direction with utility storage cabinets, a great hardware option is the Contemporary Metal Pull with Chrome Finish. This pull is very minimal, functional, and has the perfect look for a workshop cabinet.
Whether you are more drawn to the contemporary kitchen style of storage cabinets or just the opposite, utility storage cabinets for your work space, Lily Ann Cabinets has it all!
Organize Your New Cabinets With Storage Products
After your cabinets are completely designed aesthetically, the real work begins, organizing the contents of your new cabinets! We have a variety of cabinet storage solutions that vary in size and purpose. For kitchen storage cabinets, there are a multitude of options to choose from that are specifically designed to store all of your dishes, utensils, and more! Some of our most popular items include: the 30" inch Drawer Peg System, the 18" inch Knife Drawer Organizer, the 14" inch Cutlery Drawer Organizer, and the 15" inch Base Door Storage Organizer. Each of these storage products serves a very specific purpose, are incredibly practical, are made of the highest quality materials, and some are even customizable like the drawer peg system!
Reversely, if you went with the sturdy, utility storage cabinets, you will want to opt for very different storage solutions. Some great options include: the Removable Under Sink Caddy, Rollout Shelf Installation Kit, and the Almond Blind Corner Half-Moon 2 Shelves. The caddy is removable, so this is great for storing car cleaning products or anything you will want to carry with you as you work on projects. The rollout shelf is a great piece to store your tools for easy access and keeps them out of sight when you are not using them. Lastly, the lazy susan, though often used for kitchen storage, is a great storage solution for the garage or workshop as well! It rotates for easier access to all your items, has two shelves so it can hold all your essentials, and fits nicely into a cabinet so is also out of sight when you want it to be.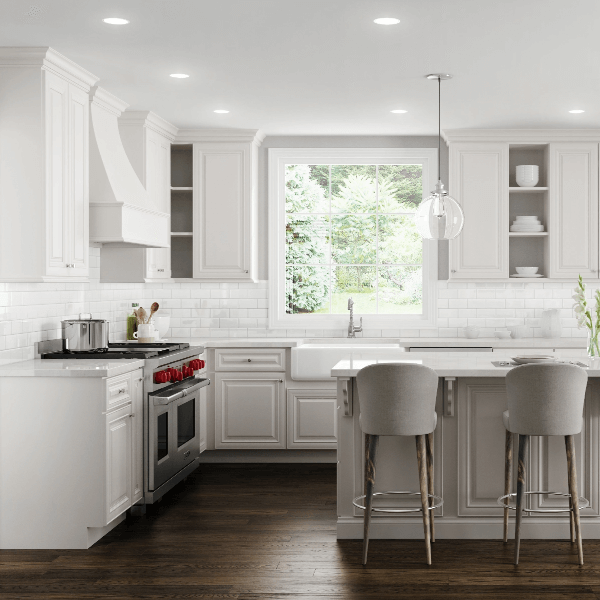 Ready to Dive In?
If you need help deciding on the right cabinets for your home, contact us to learn more about storage cabinets as well as any of our other products! The sooner we get the ball rolling, the sooner we can get you all the supplies you need to get your space organized!
Contact Us