In a contemporary kitchen, having simple, clean lines and colors is key. The best way to pull off this type of sleek design is with white shaker cabinets.
White shaker cabinets are beautiful and crisp, but still direct attention to the focal points of your kitchen, like a colorful backsplash or rich, dark floors. And because Lily Ann shaker cabinets feature the dovetail assembly method, these kitchen cabinets look even sleeker inside and out — no more L-brackets, visible metal clips, or cams ruining your aesthetic. Here are a few of Lily Ann's favorite styles that we know you'll love, too.
If you're considering remodeling your kitchen or bathroom, you may have come across Lily Ann Cabinets, a reputable cabinet supplier that offers various styles and finishes to suit different tastes and preferences. Among their most popular options are the Colorado White Shaker, White Shaker Elite, and Summit Shaker and you may be wondering what the difference between the three is. In this blog, we'll explore the differences between these three cabinet styles to help you choose the one that's right for you.
1. Colorado White Shaker Cabinets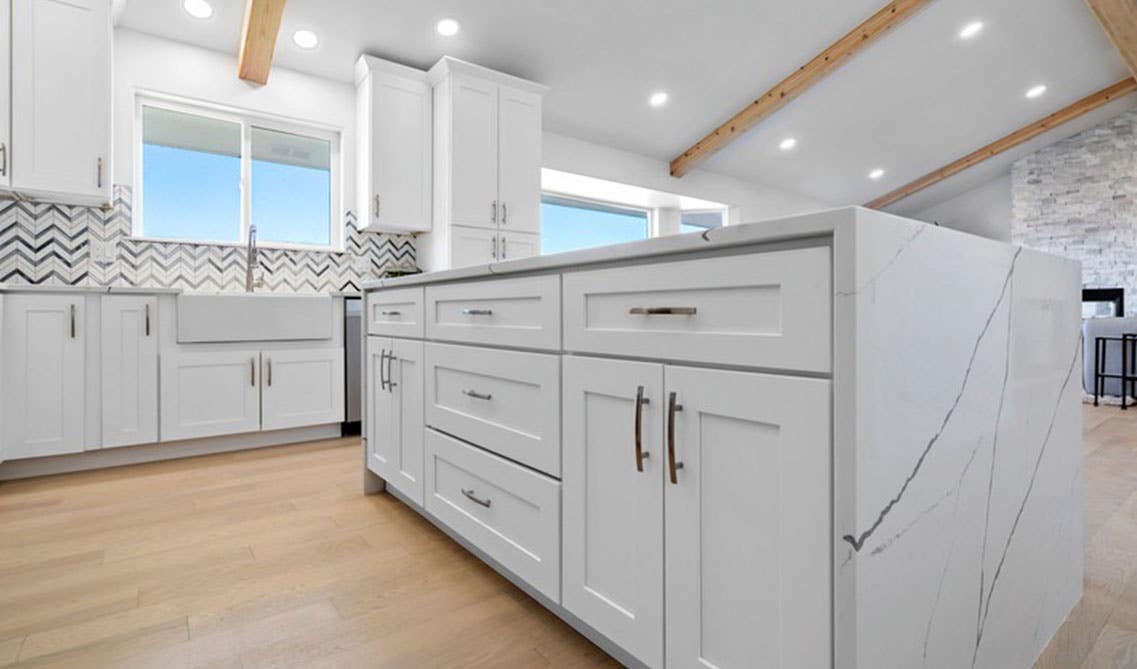 The Colorado White Shaker cabinets are a classic style that features a clean, simple design with recessed panel doors and drawer fronts. They also have all of the premium cabinetry features such as dovetail assembly and soft closing doors and drawers. They have a bright white finish with a 20 sheen that gives a fresh and airy feel to any kitchen or bathroom. These cabinets are constructed with solid hardwood frames and plywood panels, making them sturdy and durable.
One of the standout features of the Colorado White Shaker cabinets is their affordability. They offer a high-quality option at a mid-range price point, making them an excellent choice for homeowners on a budget.
Checkout: Transform Your Kitchen with the Timeless Elegance of The Colorado Shaker Cabinets

2. White Shaker Elite Cabinets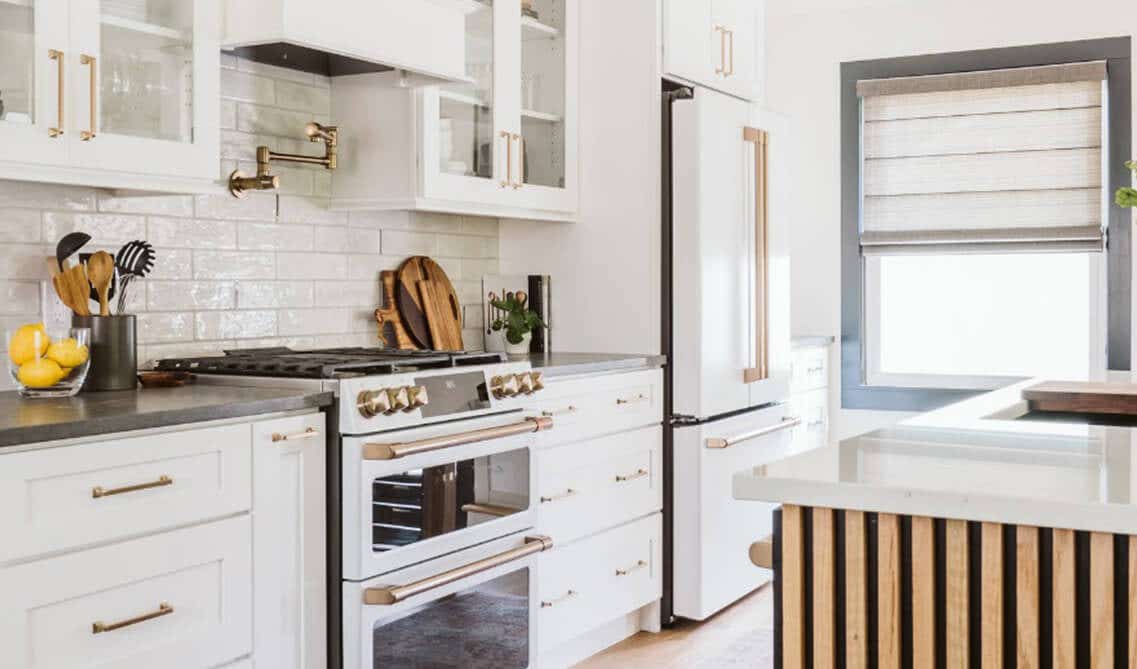 The White Shaker Elite has more of a matte finish when compared to the Colorado Shaker that is a little shinier. They have a white finish that gives a timeless look to any space. Like the Colorado White Shaker cabinets, the White Shaker Elite cabinets are constructed with solid hardwood frames and plywood panels, dovetail assembly, and they also feature soft-close drawers and doors, which provide a more luxurious feel.
The price difference only varies by a couple dollars and they both give the same look overall. If you're looking for a cabinet style that offers a balance of quality and affordability, White Shaker Elite cabinets may be the right choice for you.
Checkout: Everything You Need to Know About White Shaker Elite Cabinets

3. Summit Shaker Cabinets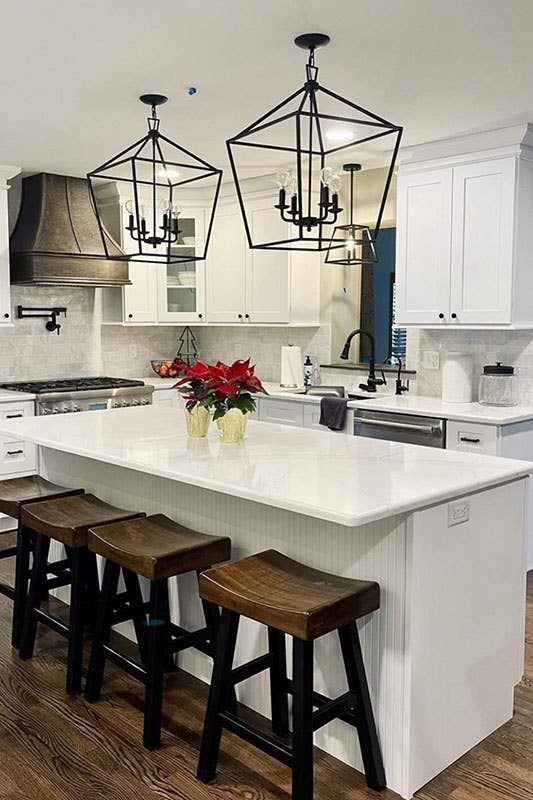 Summit Shaker cabinets are a more affordable option if you are still looking for a beautiful flat-panel design that is clean and modern. The Summit Shaker is part of Lily Ann Cabinets' "builder grade" line, so it does not include all of the premium features such as soft closing drawers. The Summit Shaker is frequently bought for flip houses and apartments. The Summit Shaker cabinets are constructed with solid hardwood frames and plywood panels, making them durable and long-lasting.
So, which cabinet style is right for you? It ultimately depends on your personal preferences and the style you're looking to achieve in your space. If you're on a tight budget but still want a high-quality cabinet option, the Summit Shaker White cabinets may be the way to go. If you're looking for a more intricate design with soft-close features, the White Shaker Elite or Colorado White Shaker is an excellent option.
No matter which style you choose, you can rest assured that Lily Ann Cabinets provides high-quality products at affordable prices. If you would like to see these cabinet lines for yourself, you can get a free cabinet door sample from the Lily Ann Cabinets website. Take your time to explore their website and see which cabinet style works best for you. Also, be sure to submit your measurements for a free 3D design, so you can visualize how your new space will look. With their easy assembly process and quick shipping times, you can have your new cabinets installed and ready to use in no time.
Quick Colorado Shaker & White Shaker Difference Breakdown:
The

Colorado White Shaker

has a 20 sheen as the

White Shaker Elite

does not, making Colorado a tad shiner

The Colorado Shaker door is 1/8th inch thinner than the White Shaker Elite door
Related Blogs: