White oak kitchen cabinets are a popular choice due to their durability, beauty, and versatility. White oak is a hardwood that is known for its strength and resistance to wear and tear, making it an ideal choice for cabinetry that will see heavy use over time. Keep on reading to find out some of the key benefits of adding a white oak cabinets kitchen to your home
Appearance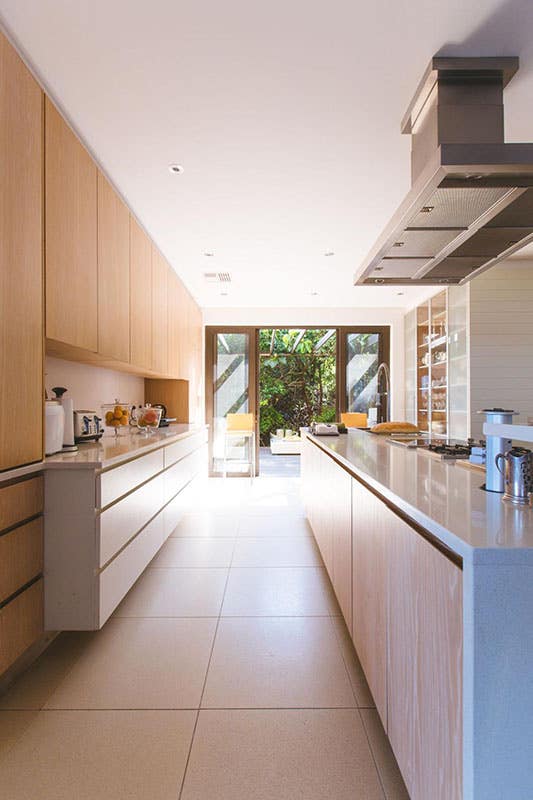 One of the key advantages of white oak kitchen cabinets is their appearance. The wood has a warm, natural tone that adds a touch of elegance to any white oak cabinet kitchen. The grain pattern is subtle and attractive, with a slight variation in color that adds depth and character to the cabinets. Additionally, white oak shaker kitchen cabinets can be stained in a variety of colors to match any kitchen décor, from light, natural finishes to darker, more dramatic stains.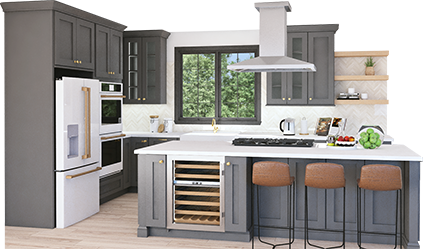 Get your FREE 3D kitchen design today!
Start Now
Durability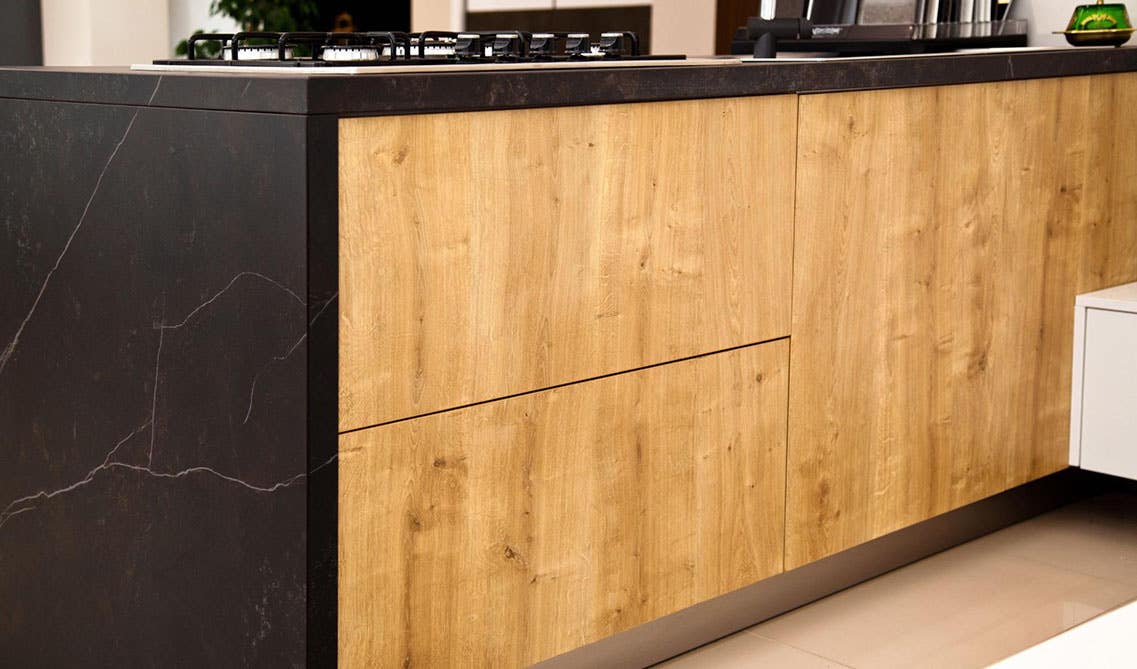 White oak kitchen cabinets are also a durable and long-lasting material, which makes them a wise investment for your white oak cabinets kitchen. The wood is resistant to warping and cracking, even in high-humidity environments, and it is also resistant to scratches and dents. This means that your white oak kitchen cabinets will stay looking great for years to come, even with regular use and cleaning.
Checkout: How to Clean Wooden Cabinets Like An Expert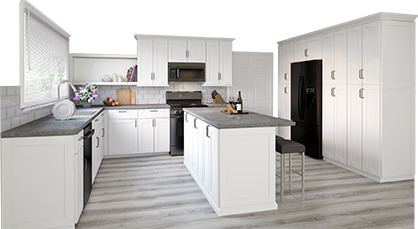 3D Kitchen Visualizer Tool
Bring your dream kitchen to life with our free kitchen visualizer!
Design Now
Versatility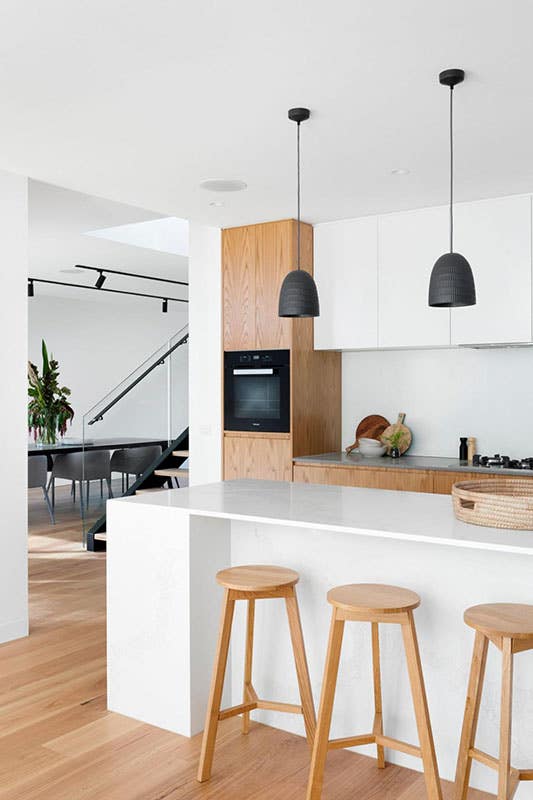 Another advantage of white oak shaker kitchen cabinets is their versatility. The wood can be used in a variety of styles, from traditional to modern, and can be paired with a range of countertops and flooring materials. Whether you want a classic, timeless look or a more contemporary style, white oak can be adapted to suit your needs.
Sustainability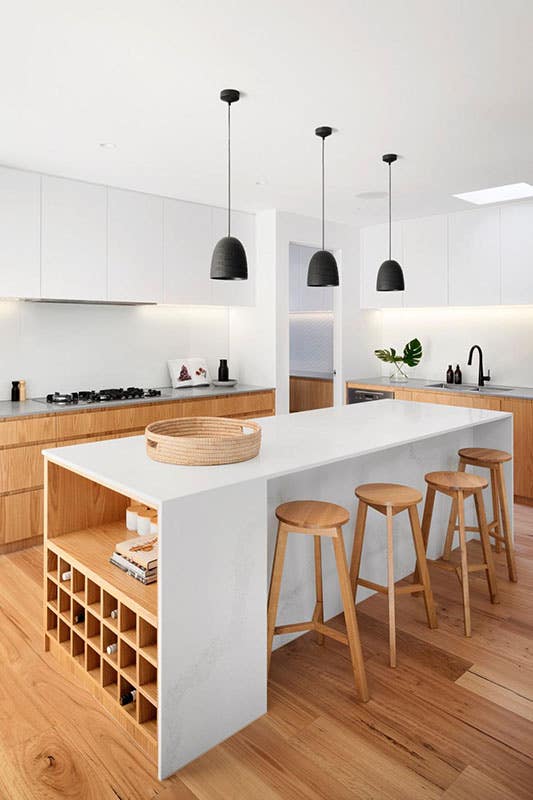 Finally, white oak is a sustainable choice for your kitchen cabinets. The wood is abundant in North America and is harvested in a responsible, environmentally-friendly manner. Additionally, because white oak is a hardwood, it is long-lasting and can be reused or repurposed in the future, reducing waste and promoting sustainability.
In Conclusion
White oak cabinets are a beautiful and practical choice for any kitchen. They offer durability, versatility, and sustainability, as well as a timeless look that will enhance the beauty and functionality of your kitchen for years to come. Whether you are renovating your kitchen or building a new one, consider white oak cabinets for a truly outstanding result.
Looking to remodel your kitchen? Check out Lily Ann Cabinets today! We offer professional FREE 3D kitchen designs, FREE samples, and a selection of kitchen cabinets to choose from that are 50% less than big box stores! All of our premium quality cabinets are also in stock, which means you could pick them up the same day or they ship out within 72 hours! 
Lily Ann Cabinets will also be adding a white oak cabinet to their list of cabinet lines in the summer of 2023. Be on the lookout for our new white oak cabinet! 
Related Blogs:
FAQs
1. Is white oak good for kitchen cabinets?
White oak kitchen cabinets is a popular choice due to its durability, strength, and beautiful grain patterns. It is resistant to moisture and decay, making it an ideal choice for a room with high humidity levels like a kitchen. White oak is also easy to work with and takes stain and finish well, allowing for a range of design options. Whether you go with a raised panel cabinet, slab cabinet, or white oak shaker kitchen cabinets, every option will look great in your space. Additionally, white oak is a sustainable and eco-friendly choice as it is readily available and grows abundantly in North America.
2. Is white oak cabinetry expensive?
White oak cabinetry can be expensive, depending on several factors. White oak is a premium hardwood that is durable and has a beautiful, distinctive grain pattern. The cost of white oak cabinetry can vary based on factors such as the quality and grade of the wood, the size and complexity of the cabinetry, the finishing techniques used, and the location and availability of the wood. Additionally, custom-made white oak cabinetry can be more expensive than pre-fabricated options. Overall, white oak cabinetry is a high-end option that can add value and elegance to a home, but it is important to budget accordingly when considering this type of cabinetry.
3. What color goes with white oak cabinets?
Some popular color choices that go well with white oak cabinets include cool colors like blue or green, warm colors like yellow or orange, and neutral colors like white or gray. Darker shades can create a bold contrast while lighter shades can complement the natural beauty of the wood.
4. What hardware goes best with white oak cabinets?
Many designers recommend pairing white oak cabinets with hardware in natural materials such as brushed nickel, brass, or oil-rubbed bronze to complement the warm, natural tones of the wood. Simple and streamlined designs are also popular choices to create a modern and clean look. Ultimately, the hardware should complement the white oak cabinets without overwhelming them, creating a cohesive and balanced design.