Master the different types of wood cabinets and make an informed decision on your kitchen or bathroom remodel.
Have you ever walked into a big box home improvement retailer and been immediately overwhelmed by how many different types of wood for kitchen cabinets are on the market today? With so many varieties of cabinet wood types (and varieties therein) to choose from, it's no surprise that cabinet makers are offering more beautiful types of wood cabinets, and stains to choose from than ever before.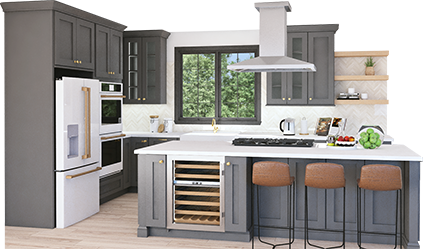 Get your FREE 3D kitchen design today!
Start Now
Are All Wood Species Created Equal, Or Are Some Superior?
The answer to that question mainly relies on your personal preferences, taste, and budget. This guide will help you navigate the best wood for your kitchen cabinets as well as construction methods for your home's specific needs.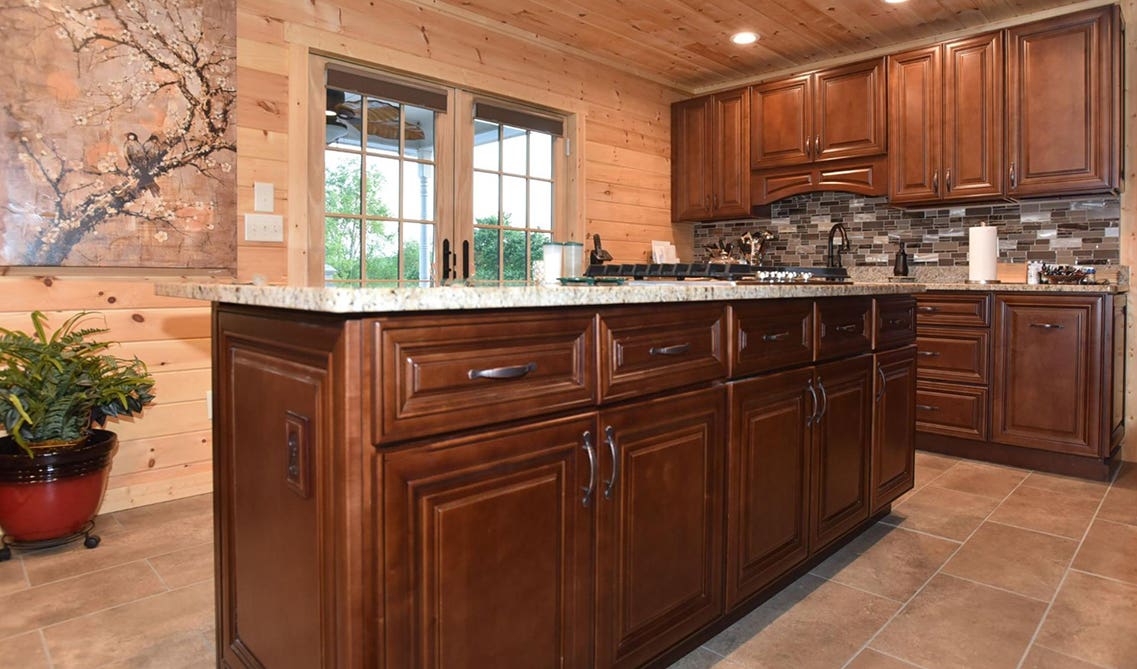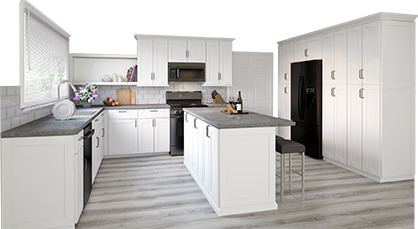 3D Kitchen Visualizer Tool
Bring your dream kitchen to life with our free kitchen visualizer!
Design Now
Should I Worry About Hard or Soft Wood?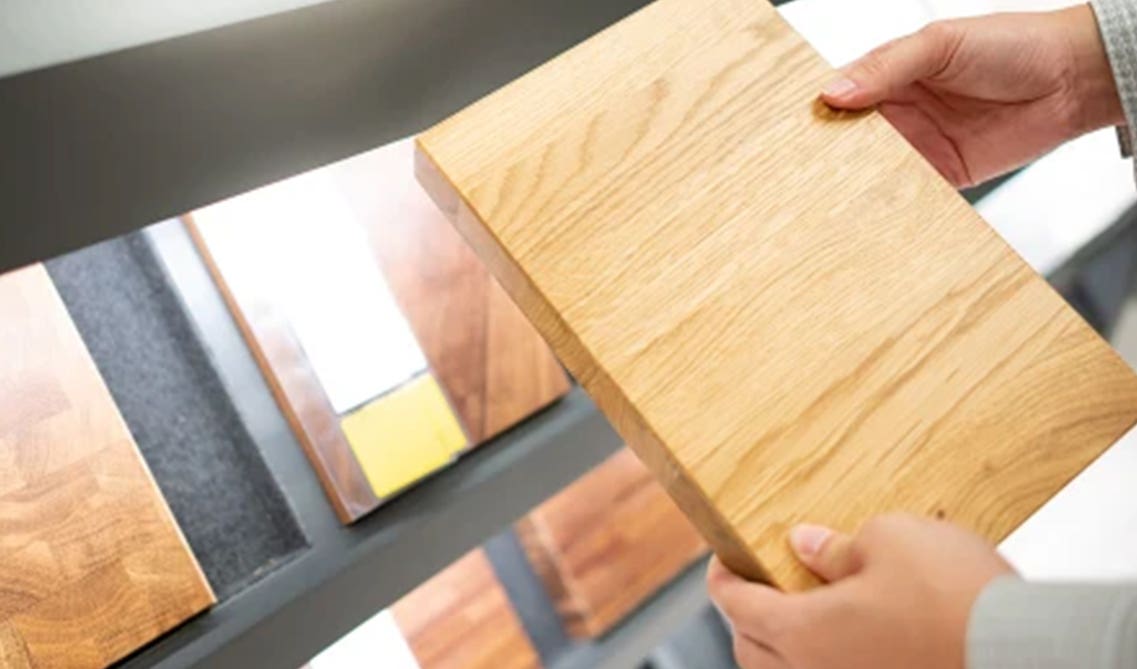 Photo courtesy of Escuela Digital
The types of wood used in cabinet and furniture making are often classified as either hard or soft, depending on the tree and its natural properties. However, these terms can be misleading and don't directly indicate the actual hardness of the wood.
The hardwood flooring industry, for example, relies on what is known as the Janka hardness test to determine that. Janka data for almost any wood imaginable can be found online and is a more accurate way to gauge the hardness of a given wood type.
Moreover, it is likely that you will be more concerned with the wood's aesthetic and how it will complement your home's decor than how hard the wood is. Remember, wood kitchen cabinets do not typically need to be as resilient as hardwood floors do. If you choose a reputable cabinet retailer, the odds are good that they are using wood that is well-suited for cabinet making.
For example, Lily Ann Cabinets offers the best wood for kitchen cabinets. Their cabinets are made of solid plywood which is durable and ensures long lasting quality and beauty. Lily Ann Cabinets prices are also factory direct which means their cabinets are priced the lowest, for the best quality.
However, it is important to make sure you are dealing with a cabinet maker that doesn't take shortcuts on wood quality to increase their profits. Remember to be wary of any cabinet company that substitutes particle board or cheap fillers in place of "real" wood.
Knowing this, it is important that you choose a type of wood that offers a grain type and color that you like. Remember, installing wood cabinets in your kitchen or bathroom is going to have a dramatic effect on the overall feel and personality of your home.
Learn Why Wood Cabinets Are the Best Choice for Your Home

Grain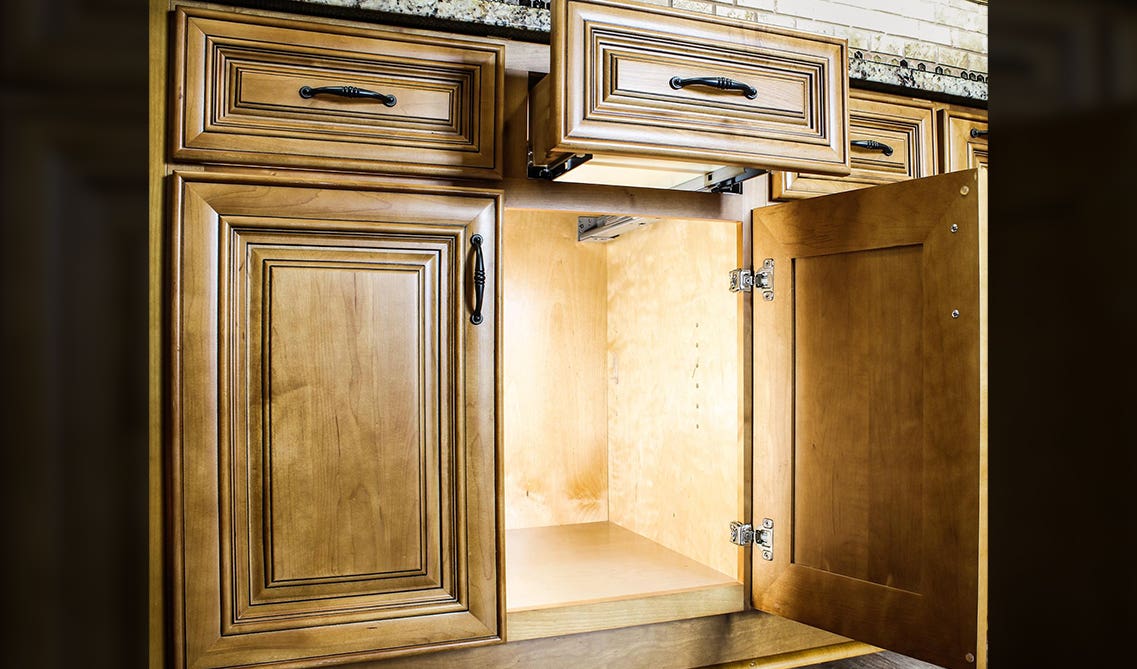 Charleston Toffee cabinet line
Wood is a product of nature and therefore will have slight variations in grain. Grain refers to the knots, patterns and markings in the wood. Even within the same tree, there can be several differing graining patterns in the wood slices.
Patterns can vary from straight grain to spiral to curvy, all depending on the wood cut and species.These unique natural characteristics are what make wood cabinetry a stand-out feature in any home. No two wooden cabinet doors will look completely alike. This also differentiates solid wood cabinets from laminate, as unique wood grains can never truly be replicated by laminate material.
Solid wood kitchen cabinets add a great touch to the space. When styling cabinet wood types be sure to keep paint colors in mind. We recommend light wood with bright white or neutral paint colors.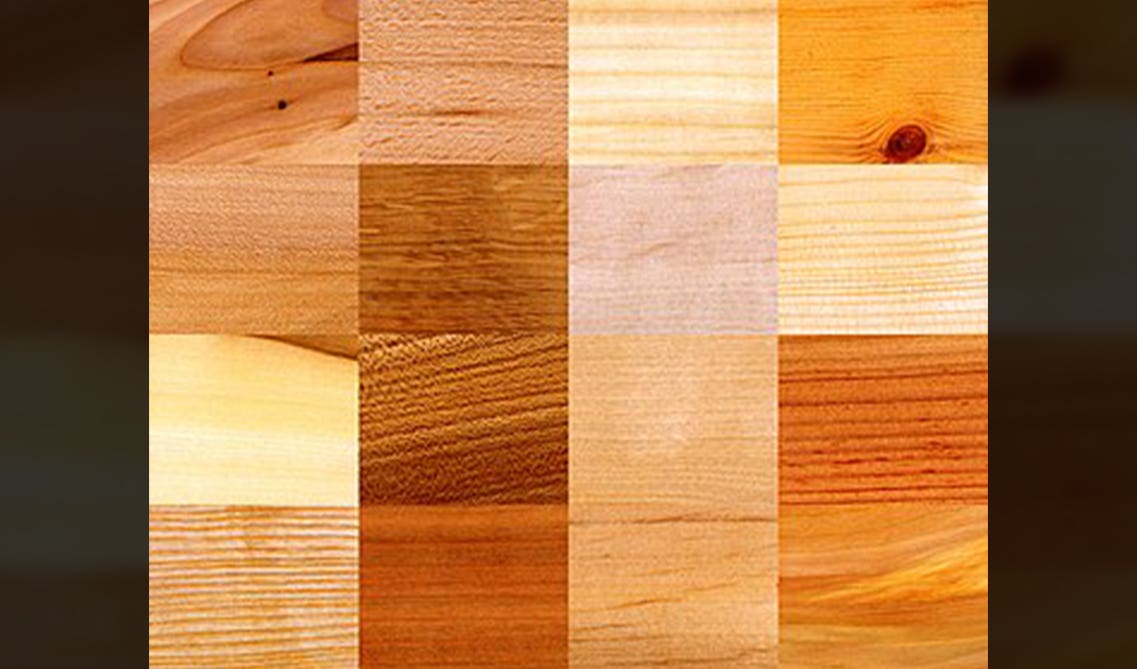 Color
Wood cabinets also come in a wide variety of colors. With the huge range of types of wooden cabinets on the market, you will have no problem finding the perfect fit for your home. From warm yellow to cool dark brown, there is no shortage of cabinet wood colors to choose from. There are also many distressed wood cabinet varieties which are perfect for the popular antique and weathered look.
When picking the right color, keep the wood's undertones in mind. Warm undertone cabinets look yellow or red in color. Cool undertone cabinets have more of a grey tint. Make sure that these undertones match the scheme of the rest of your kitchen or bathroom before purchasing the cabinets. If you dislike the color of your cabinetry you can always paint wood! This way you can be sure the cabinets will be the exact color you wanted.
If you are not familiar with natural wood kitchen cabinetry, we recommend ordering samples to compare different types of wood cabinets and their stains. Samples are helpful to compare wood cabinets to other finishes in your home, like countertops and flooring. You can also visit your nearest cabinet showroom to see how they look in person.
Also Read: How to Clean Wood Kitchen Cabinets
Popular Types Of Wooden Cabinets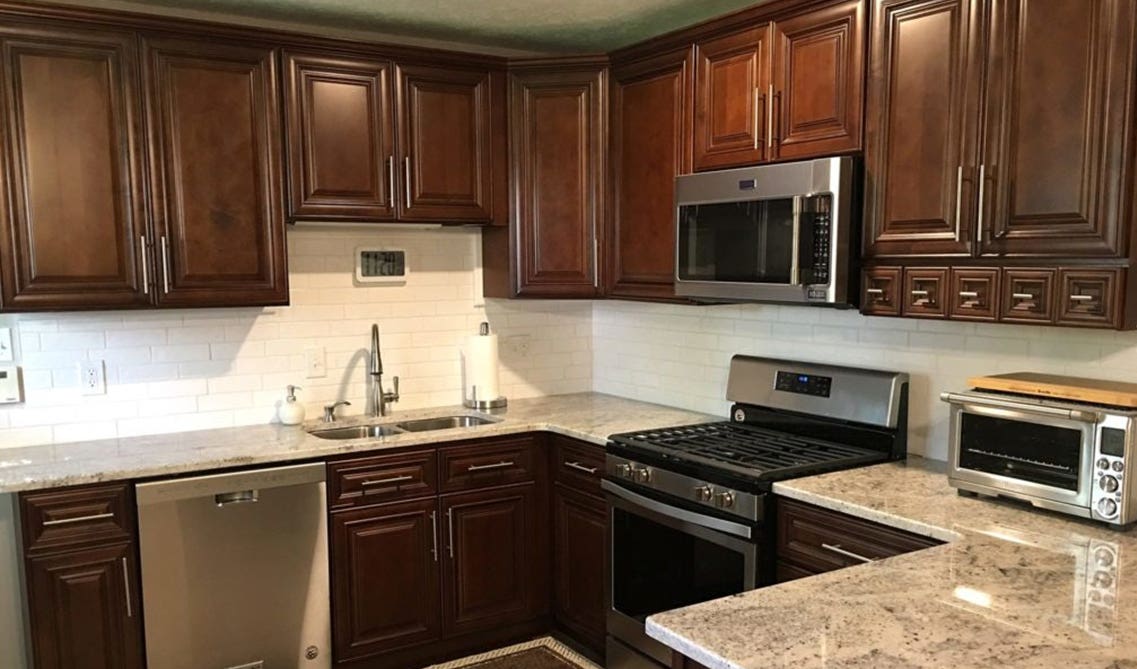 Bristol Chocolate Cabinets LIne

The majority of the cabinets offered at Lily Ann Cabinets feature face frames and doors made of one of the following wood types: Maple, Birch, Oak, and Walnut. Other typical types of wood used for cabinets include Cherry, Alder, Hickory, Pecan, and many others.
Maple Cabinets:
Kitchen cabinets made from Maple are a popular choice. Maple is a relatively versatile type of wood, allowing it to fit in amongst many different styles of home decor. It is available in a variety of colors, the most popular being a light wood with a creamy tone. Known for its smooth texture, Maple is one of the hardest wood species. It can be stained, but it is usually left with a natural finish for a light and fresh look.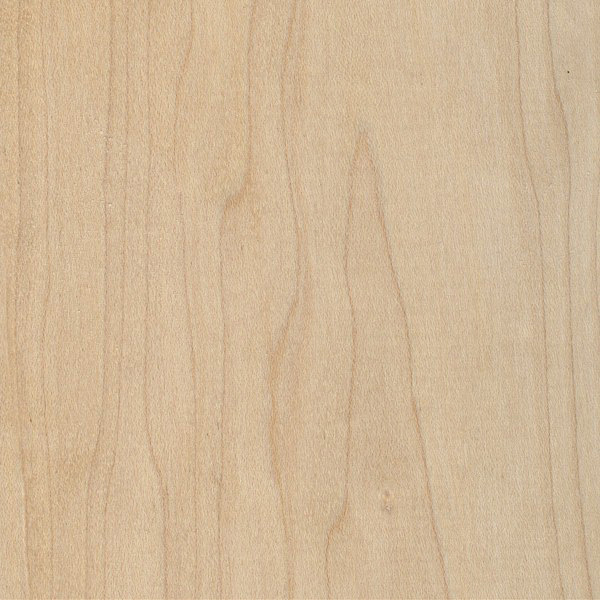 Read More: 8 maple Kitchen Cabinet Design Ideas for a Sleek and Modern Look

Oak Cabinets:
There is a certain timeless and rustic quality to a cabinet made of high-quality Oak. Oak's distinctive aesthetic fits in traditionally decorated homes but also adapts to the demands of modern design trends with ease. Oak is usually available in a number of colors ranging from dark red to lighter reds depending on the exact type of oak and whether or not a stain has been applied.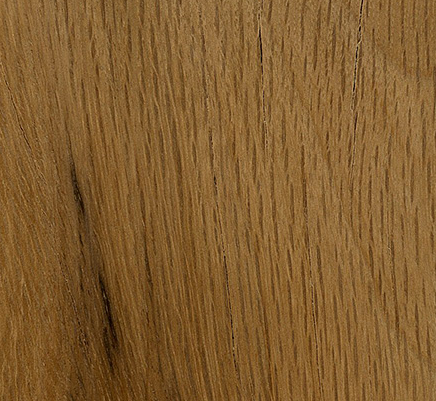 Birch Cabinets:
Birch cabinets are usually a very light to creamy colored yellow, but darker varieties are available. Birch cabinets will feel smooth to the touch and have a strong and unique grain pattern. When stained, Birch wood looks very similar to walnut, mahogany or cherry.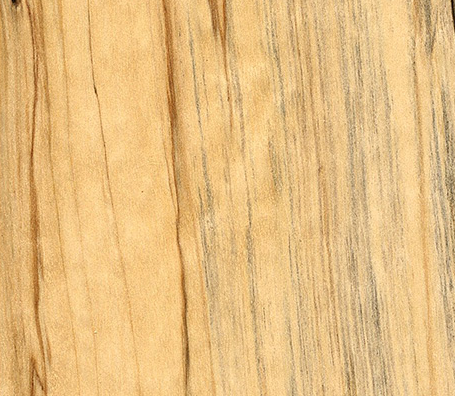 Walnut Cabinets:
Walnut cabinets are known for their dampened brown hues, ranging from dark browns to redder, lighter browns. Walnut boasts calming wood grains that typically feature parallel grain lines of varying thickness.When Walnut wood ages, it may lighten or "mellow" slightly in color.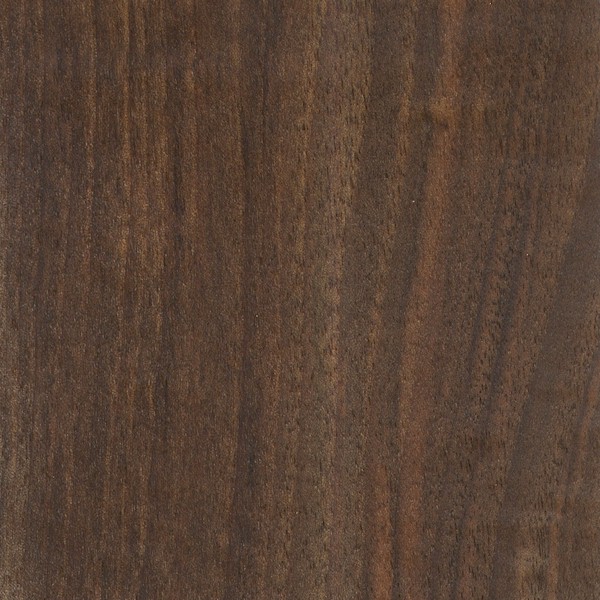 Wood Cabinet Construction
Unfortunately, not all wood cabinets are created equal. To ensure your new wood kitchen cabinets are the highest quality possible, check that they include the following features:
✔ Solid wood box construction
✔ Full-extension drawer glides
✔ Dovetail cabinet assembly
✔ Hand-applied finishes (stain or glaze)
Choosing wood cabinets with these construction features ensures the box frames, drawers and doors will last through the typical wear-and-tear of kitchens and bathrooms.
Also Read: 11 Easy Ways To Modernize Brown Cabinets
RTA VS. Pre-assembled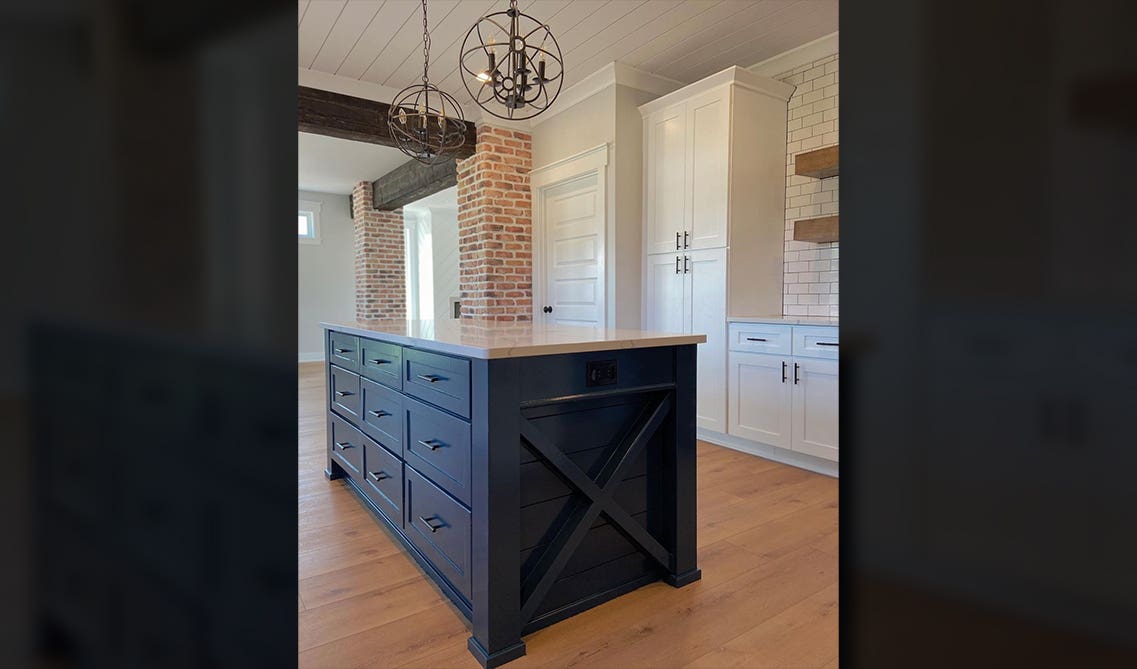 When shopping for wood kitchen cabinets, you will also need to decide between ready-to-assemble (RTA) cabinets or pre-assembled. There are pros and cons to each, mostly dependent on your budget and remodel time frame.
Ready-to-assemble cabinets are a popular option for home remodelers who want to save money on cabinet shipping and installation. Since they are flat-packed in shipping vehicles and assembled on-site, RTA wood cabinets can cut down remodel costs by thousands of dollars.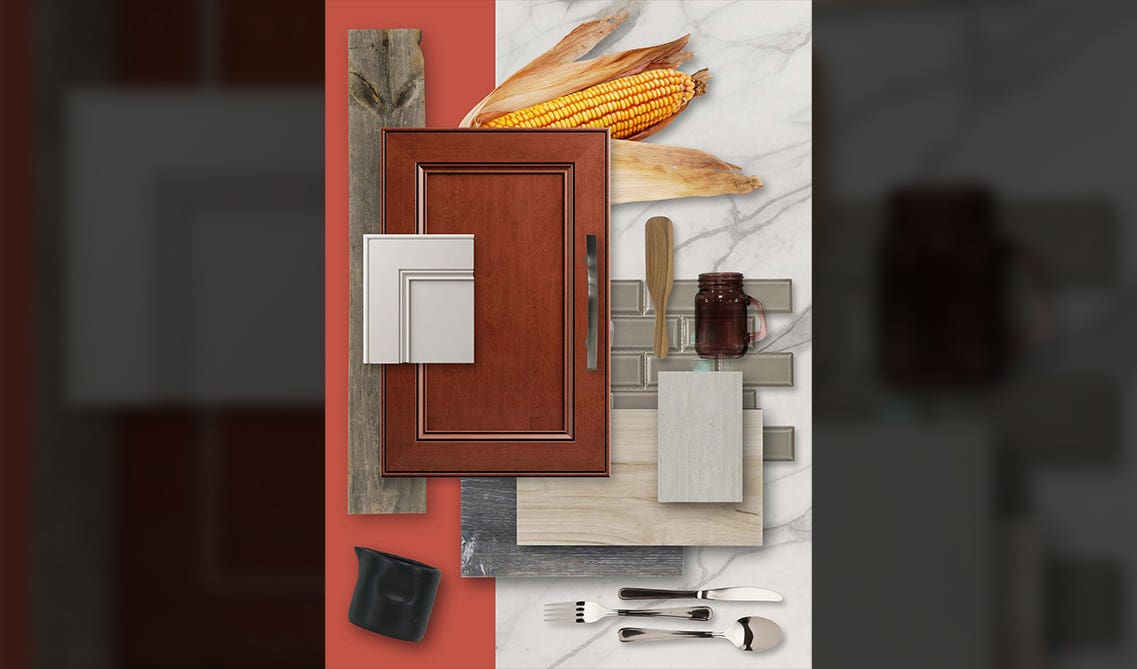 Lily Ann Cabinets' RTA cabinets feature a simple dovetail assembly process. Using this method, the cabinet parts fit together like puzzle pieces. Most customers assemble the cabinets by themselves in a matter of hours. Plus, dovetail construction eliminates the use of unsightly metal clamps to hold the cabinets together that many other RTA cabinet companies use.
For those who prefer the convenience of ready-to-install cabinets, Lily Ann also offers a pre-assembled option.
Altogether, the quality of the wood kitchen cabinets should be the same whether you choose RTA or pre-assembled. Just make sure they include the construction features mentioned above, like dovetail assembly and hand-applied finishes.
Find Premium Wood Cabinets For Your Remodel
At Lily Ann Cabinets, quality is our priority. We offer an extensive selection of unique wood cabinets constructed with Grade A solid wood. If you need some help visualizing new cabinets in your kitchen, visit our design tool to get a FREE 3D design and quote. As always, please reach out to our customer service team with any questions or concerns. Happy remodeling!
Related Blogs: