When decorating and designing your home, the bathroom is most likely not the first area that comes to mind. Yet, the bathroom is one of the most important rooms in your home and has the potential to be just as well-developed as your kitchen or living room. Here are 11 top bathroom design trends you can follow to create an enviable space within your home.
Patterned Tiles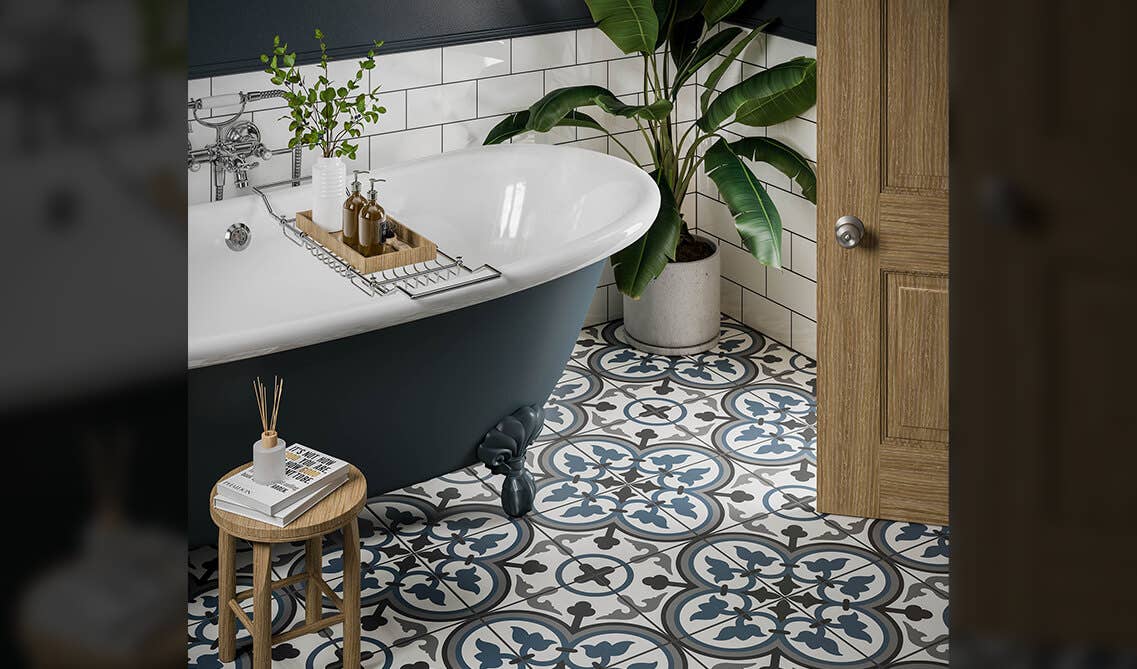 Metro Tiles
When searching for bathroom inspiration you may find yourself wondering how to spice up the more minimalistic bathrooms that are popular right now. Patterned tiles are a simple and gorgeous way to add some character to your bathroom. If you're in need of a rustic element or perhaps a more modern one, there is a range of titles to choose from. What is so useful about this option is that they can be placed on both the walls as a backsplash or on the floor. Whatever way you choose to use them, unique and intriguing tiles will be sure to make your bathroom a beautiful space.
Unique Sink Basins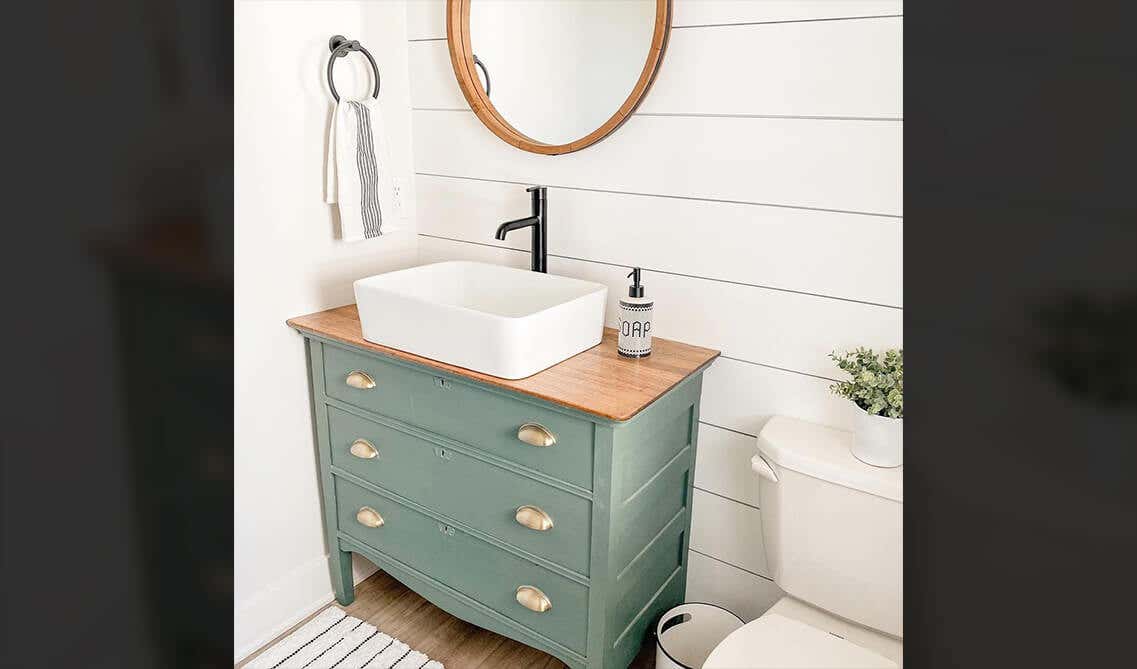 Family Handyman
Unique sink basins are currently very popular and a perfect way to add an interesting element to your bathroom. Many of these distinctive sink basins often sit above the cabinets below, creating a simple and polished look that will elevate your bathroom to a new level. This type of sink is also a very easily customizable choice for your bathroom. You can add whichever type of cabinetry, such as those from Lily Ann Cabinets, you wish in whatever color suits your scheme best. There are also a variety of choices from circular, square, rectangular, or oval-shaped sinks to choose from.
Large Walk-In Showers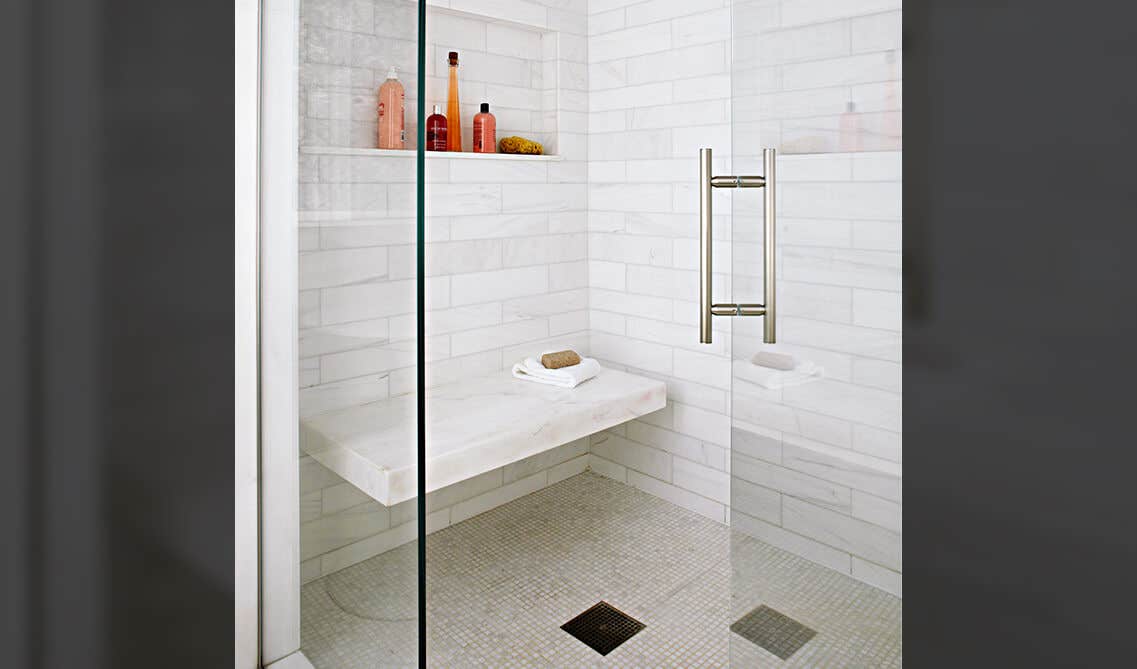 Better Homes and Gardens
One way to add professional air to your bathroom is by utilizing a walk-in shower. Similar to showers you may find in a luxury hotel or spa, walk-in showers make spending time in your bathroom relaxing. Often these showers include glass doors that open up the space and allow for more light to enter the room. Further, these showers can be paired with a marble slab bench that will truly allow for a sleek and professional look.
Bold Wallpaper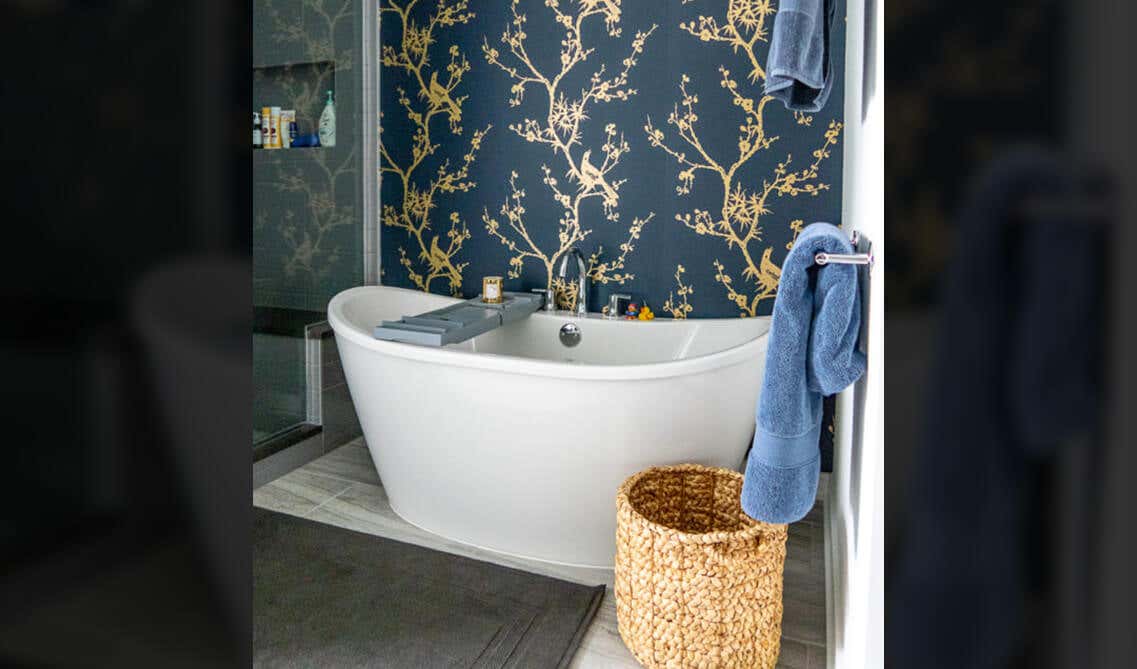 The Kitchen
Wallpaper may have been a thing of the past a few years ago, but it has recently made a big comeback. Using wallpaper in your bathroom from floor to ceiling is the perfect way to add personality to your space. Florals and geometric patterns can make a minimalistic space feel more hospitable, making your bathroom appear more comfortable. Your bold wallpaper can also feature gold or silver details to match your bathroom hardware, creating a level of cohesion.
Elements of Slate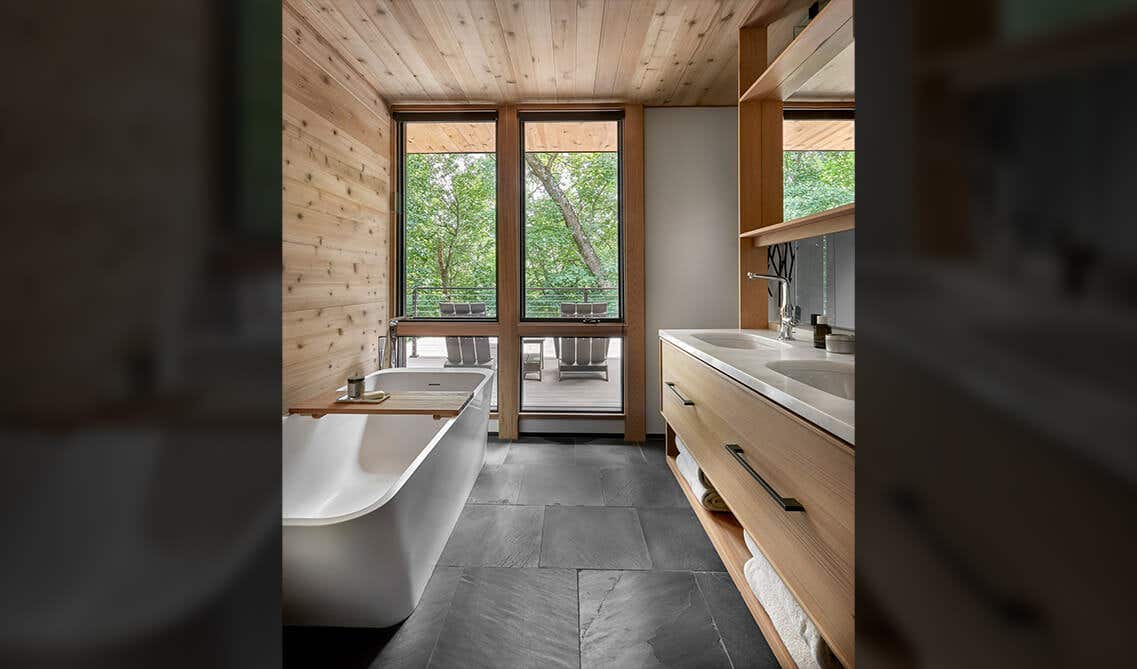 If you are looking for darker elements to incorporate into your bathroom, slate could be a great way of doing so with its natural stone look. Whether it be slate flooring, a slate backsplash, or a slate shower, this material will make any space seem lavish. The stone often is made into smooth and flat pieces for a uniform look, yet can also be made to have a rustic appearance, making it diverse and malleable to your vision.
Faux Wood Tiling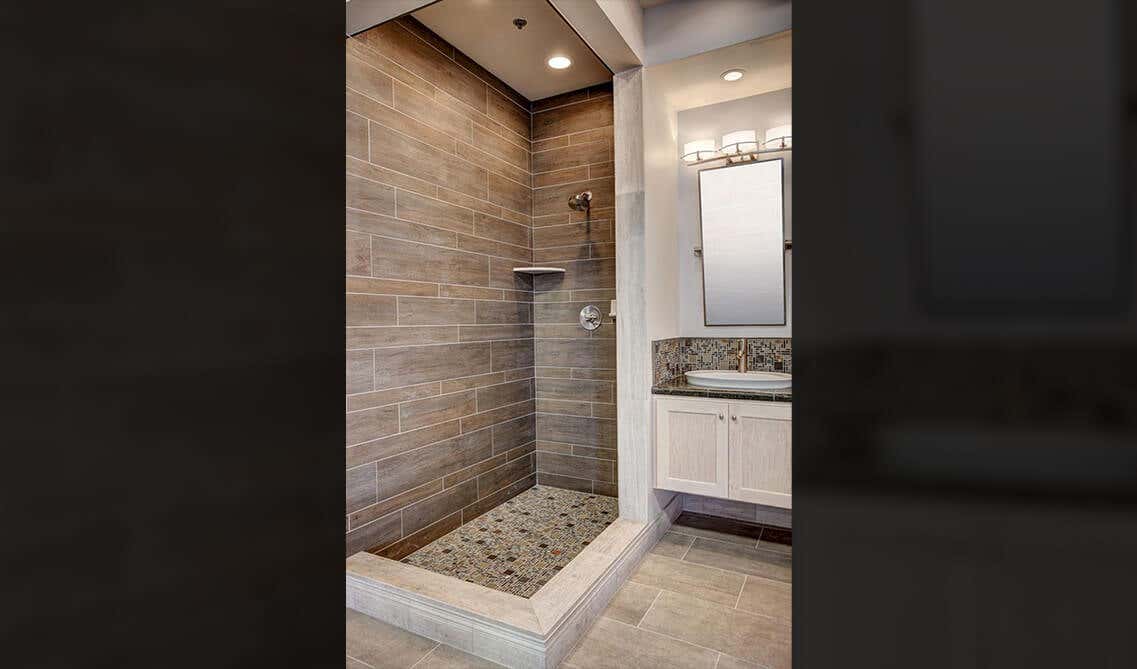 Housely
Faux wood tiles are great for multiple uses including flooring or shower paneling. In a bathroom, it is important to consider the effects water may have on real wood. Therefore, faux wood which can either be ceramic or vinyl is a durable and water-safe option. When placed in a shower, faux wood makes for a simple and natural look that can be paired with virtually any color scheme you could want, making it a very easy addition to any bathroom.
Accent Plants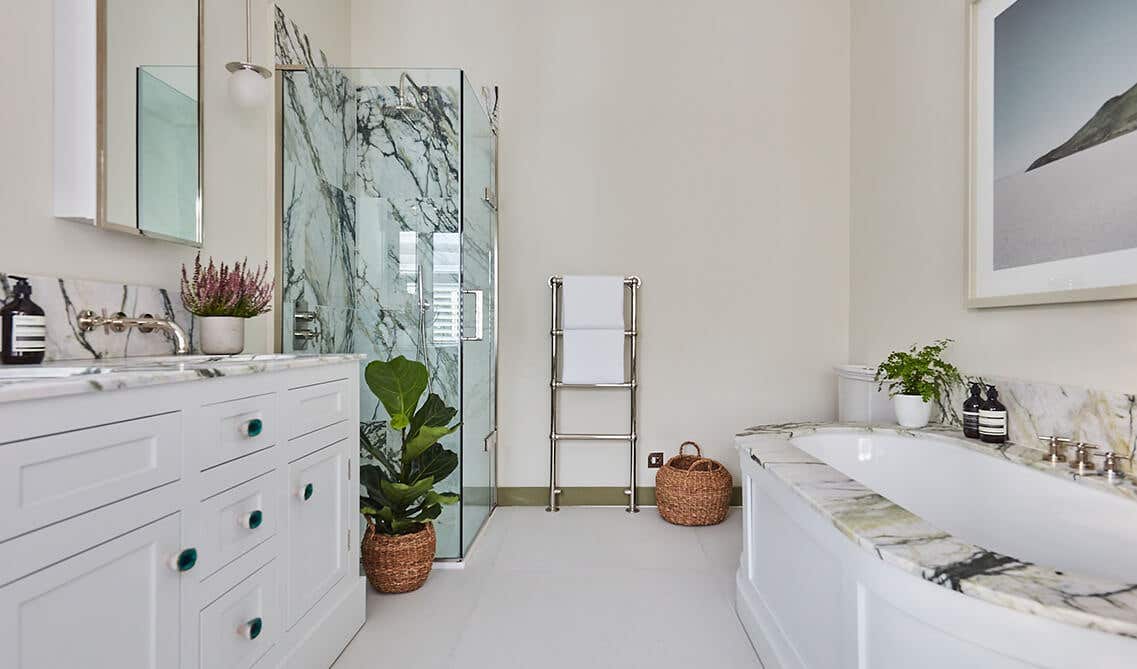 House Beautiful
Accent plants can, quite literally, add life to any space. Not only can they contribute a splash of color to an otherwise neutral bathroom, but they also can reduce stress and boost productivity making them a great addition and focal point. Plants such as Golden Pothos, English Ivy, and Monstera are common, low-maintenance plants that are perfect for your bathroom. If you are looking for something to add to your shower that is both beautiful and beneficial, you may want to try incorporating a eucalyptus or lavender bundle.
Benches and Stools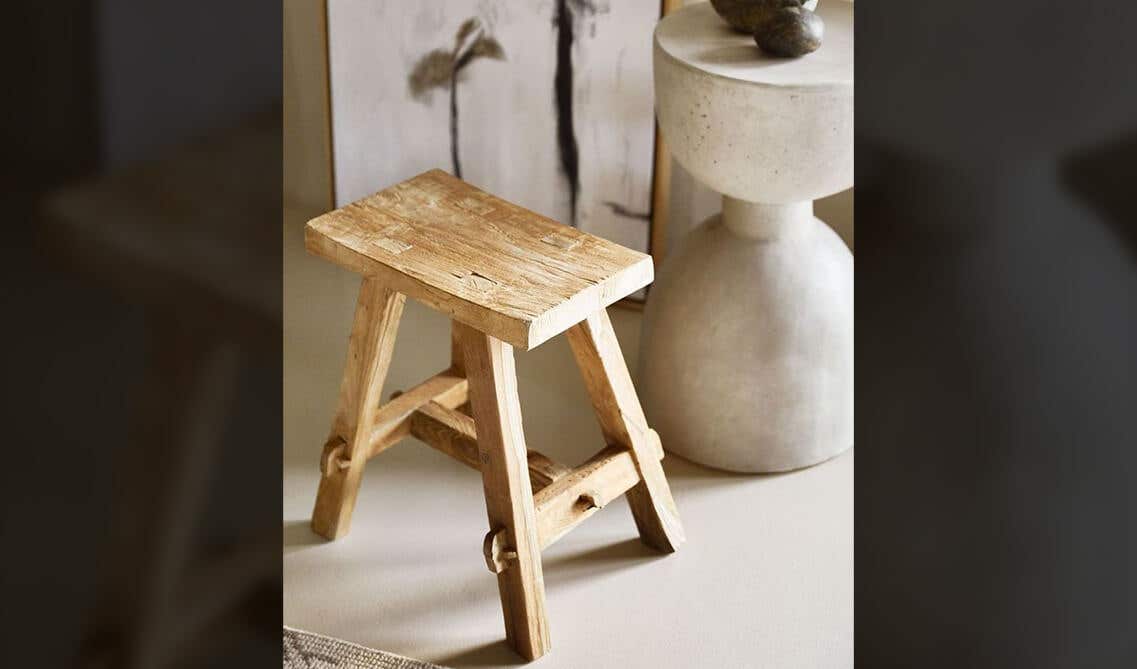 Curated Interior
Stools and benches are not only useful additions to your bathroom but can also act as a sort of accessory. If you are looking to create a natural and minimalistic bathroom, a wooden stool or bench is sure to elevate this aesthetic. If you want to add a bit of color or perhaps a bold pattern to your bathroom, there are plenty of cushioned stools and benches that will make the perfect accessory for your space. Stools and benches can also be used with your counter to create a vanity that will make getting ready far more enjoyable.
Wide Shower Heads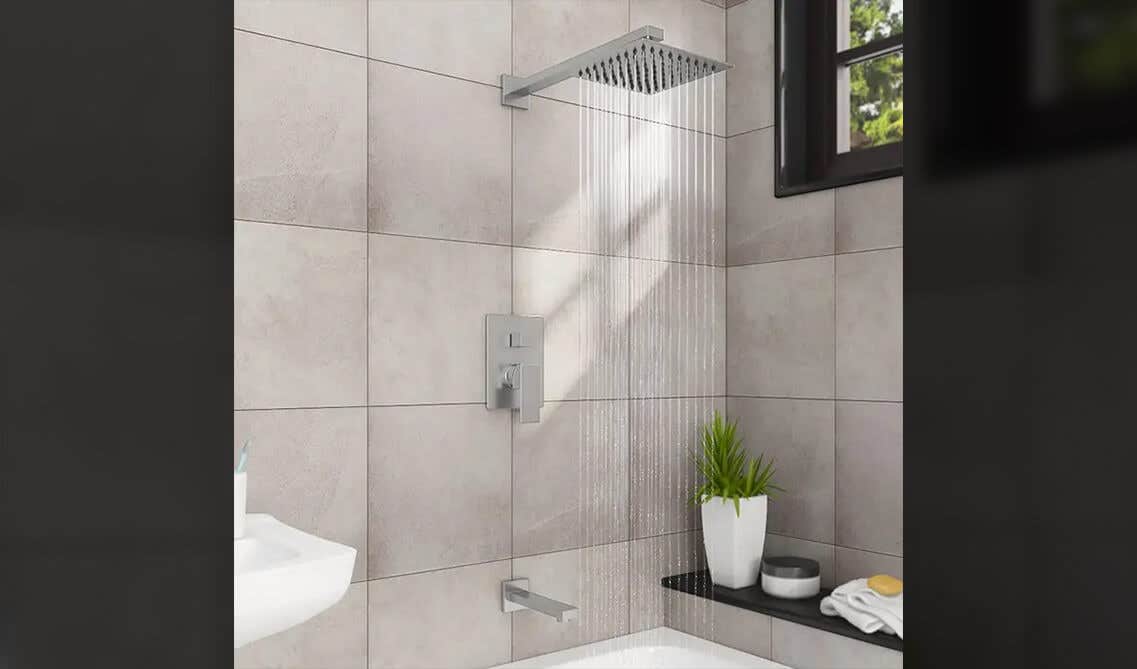 Lily Ann Cabinets
Spa-like bathroom elements are very popular and wide showerheads are one of the best ways to incorporate this style into your own space. Not only do these types of showerheads create a more luxurious and relaxing shower experience, but they also look appealing in their modern design. Combining this sort of fixture with a glass shower door is sure to boost your bathroom's look.
Marble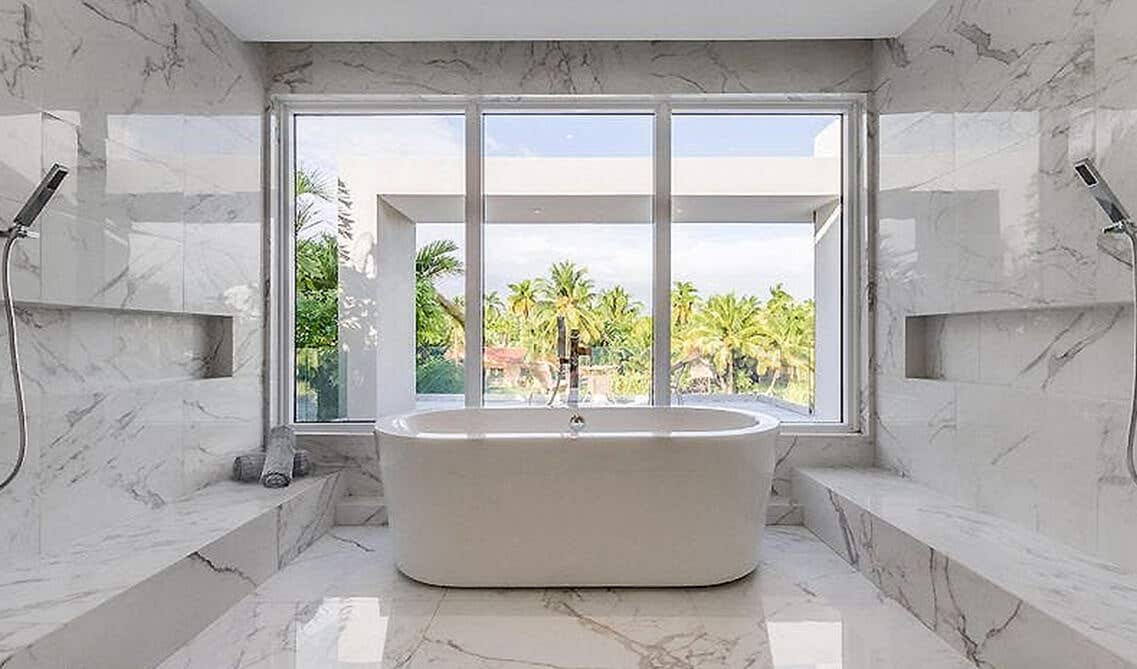 Good Housekeeping
Marble can take your bathroom to the next level, making it appear professional, sleek, and luxurious. Marble is currently a common bathroom material and can be found in the form of tiles, countertops, benches, tubs, and much more. Because marble is very minimalistic it can work with all color schemes and make any bold colors pop. There are many different types of marble, yet white marble is by far the most popular choice. You can choose from Calacatta, Statuarietto, Bianco Lasa, and many other different types to find your perfect pattern and color.
Freestanding Bathtubs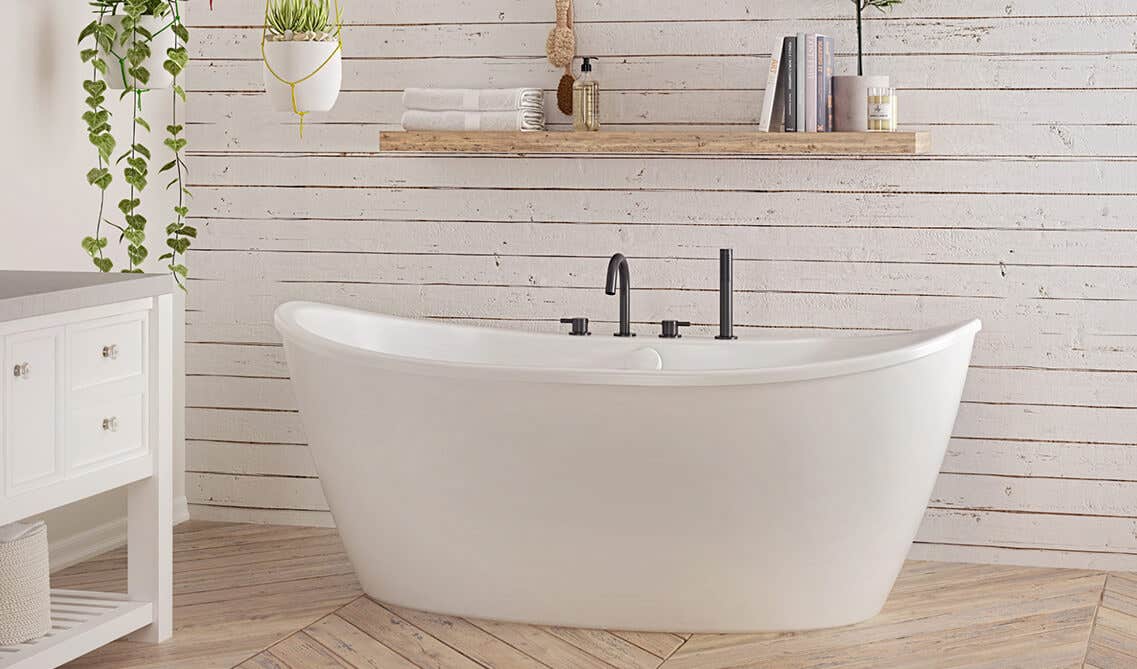 Aquatic Bathtubs
You do not need to be a fan of traditional clawfoot bathtubs to include a freestanding soaking tub in your bathroom. Many options are available so you are sure to find one that will fit your style. Freestanding soaking bathtubs will cultivate a spa-like feel to your bathroom, making your baths enjoyable and relaxing while being a focal point of your bathroom design. These tubs can also be paired with unique decorative hardware to add a bit of color to a simple tub. Or, if a more bold look is what you are searching for, these tubs also look great in different colors such as bronze or black.
Like the rest of your home, your bathroom should be suited to you and can be customized how you wish it to be. Lily Ann Cabinets can help you achieve this goal with affordable, quality, and stylish bathroom cabinets, hardware, and accessories. Please visit Lily Ann Cabinets for more information on how to incorporate these top bathroom interior design trends into your own space.