Outdoor lighting is a great addition to any home. Whether in a backyard, patio, front porch, or garage. There are numerous pros when it comes to the installation of outdoor wall lighting for your home. Outdoor light fixtures provide increased safety once it's dark outside and can even help to ward off crime.
Though outdoor wall lighting is essential it can be overwhelming to decide upon the best option for your lifestyle and home. That is why we are here to help you find the best outdoor lighting ideas for your space!
Outdoor Lighting Tips
Architectural Digest offers a few tips when deciding upon outdoor lighting:
The simpler the better
Blend in with the background

You want nature to remain the star of your backyard. Pick lighting that compliments your yard without sucking focus away from it.

Have fun with it.
You can change bulbs.

If you like a fixture but don't like the bulb it comes with you can change it. Outdoor LED lighting may cost more upfront but last longer and are more energy efficient.

Can it weather a storm? These are outside lights after all so they have to be able to withstand a few summer storms.
Types Of Outdoor Lighting
A combination of light sources is always better than just one. HGTV recommends that when creating a lighting plan, you want to have the three main types of lighting — ambient, task, and indirect.
Ambient Lighting
Ambient lighting is your all-encompassing light that should spread throughout your space. This is your atmosphere light. Instead of a few bright lights, it is better for entertaining to have dimmer lights that have a wider range. For example string lights overhead or around a fence.
Outdoor Task Lighting
Base your outdoor task lighting on the activities you plan to do in your space. Since task lighting is for illuminating tasks, consider placing lights near your outdoor grill or lamps on your table. This way you can see what you are cooking and eating.
Another essential task lighting is on stairways for safety. This can be installing lights on the steps or solar stake lights along the sides of the walkway.
Outdoor Indirect Lighting
Outdoor indirect lighting is used to set the mood or highlight a specific feature in your space. This can be anything from lights in your pool, candles, or fairy lights.
Electrical Options
Before committing to a lighting plan it is crucial to understand your electrical options. HGTV breaks down these options as 120-volt lighting, low-voltage, and solar.
20-volt lighting is the hardest landscape lighting to install.

This is because the wiring for these types of garden lights must be buried below 18 inches or encased in conduit to protect it from water. If interested in this form of lighting, a licensed electrician must install them.

Low-voltage landscape lighting needs only an outdoor outlet and a transformer.

The transformer converts the 120 volts coming from the household line to a safe 12 volts to operate the lights.

Solar lighting is the easiest landscape lighting to place in the backyard. This type of lighting has no wires to be hidden.

To get the most out of solar lighting, it needs to be positioned in such a way that the charger receives enough sunlight during the day to allow it to shine throughout the night. So if you have a primarily shaded backyard solar lighting may not be ideal.
Outdoor Lighting From Lily Ann Cabinets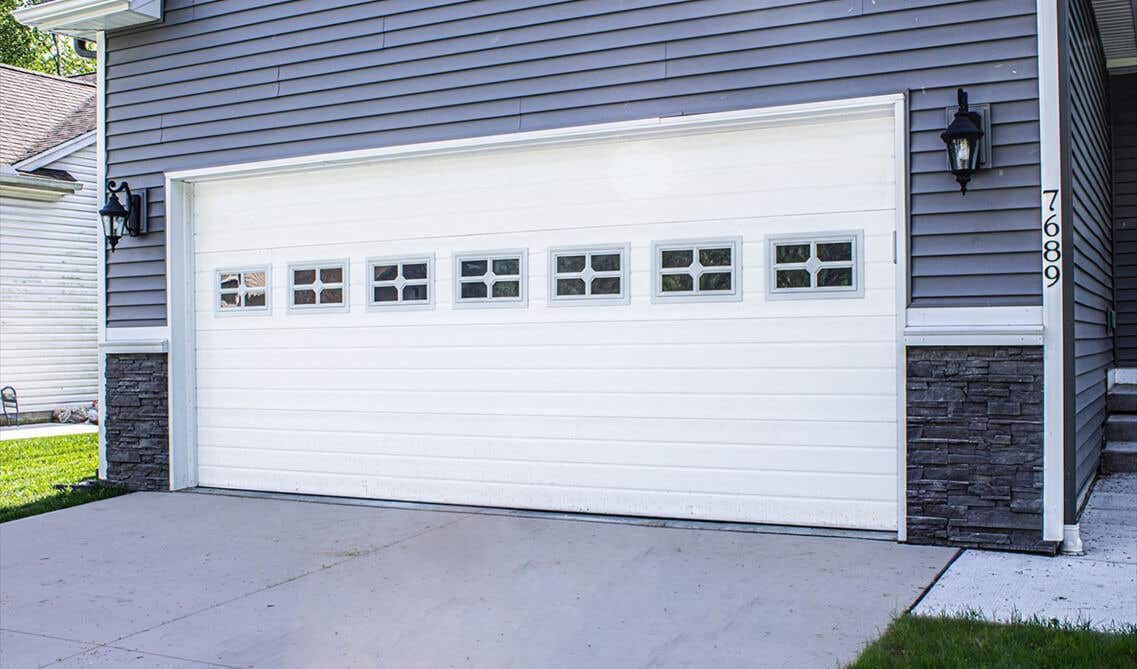 Lily Ann Cabinets sells outdoor lighting, including two different styles of outdoor wall sconces which are perfect for front porches or next to a garage. These sconces are also great options for any entryway. Not only will they add to the overall aesthetic of the home, but they will also make navigating into the home at night time much easier.
The outdoor LED floodlight from Lily Ann is perfect for illuminating your backyard or driveway. Floodlights are especially useful if you have pets that go in the backyard at night. Floodlights can fully illuminate the yard to make sure your animals stay safe.
If you are looking to buy outdoor lighting online, Lily Ann Cabinets is here for you. Whether it's for added safety precautions or aesthetic appeal, Lily Ann Cabinets has you covered!