Sometimes, you may find that your kitchen seems to be lacking a certain something, whether it's extra storage space or better lighting. Thankfully, there are plenty of ways to upgrade and improve your kitchen without breaking the bank – particularly if you choose to go with white cabinets as your main design feature. Here are 10 small kitchen ideas with white cabinets that will work in any home, no matter how big or small it may be!
1) Replace the hardware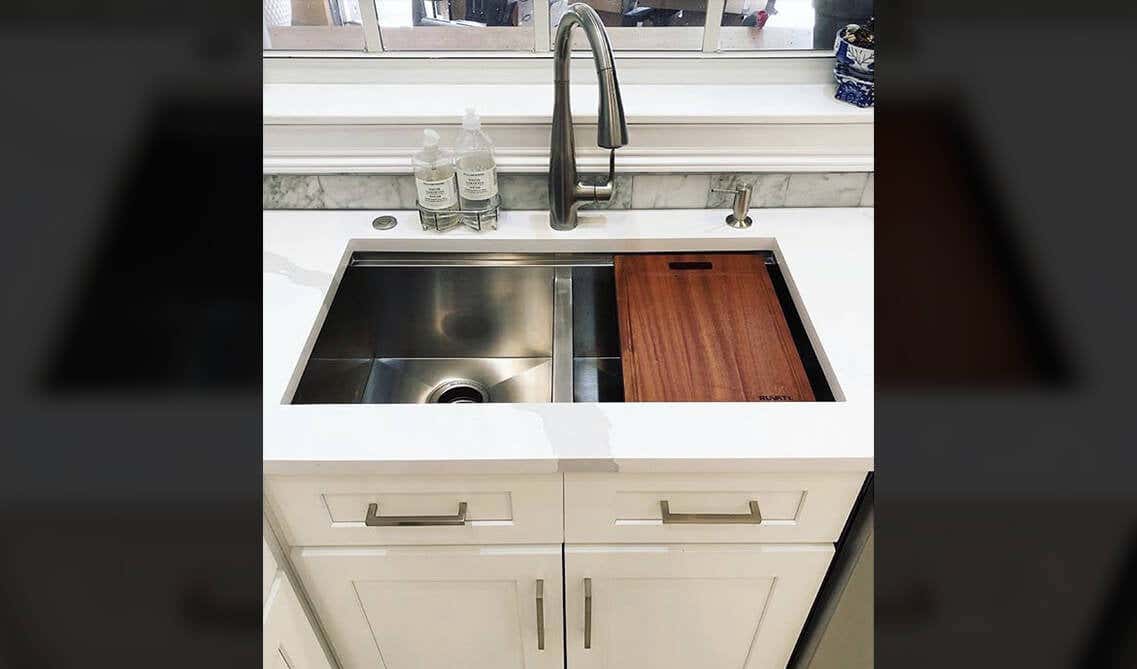 Invest in colorful, modern hardware. This is one of those small white kitchen ideas that you can implement cheaply and quickly, as installing new handles and knobs takes only a few minutes. If your cabinets are still new, it's even easier to switch out some of your older hardware with updated versions. Even if you're replacing one set of knobs on each cabinet, it will add more personality to your space without spending much money. For example, if you don't want to spend more than $10 per door (which is common for most knobs), then you could buy five sets for just $50—an incredibly low cost when it comes to white small kitchen ideas. 
2) Upgrade the light fixtures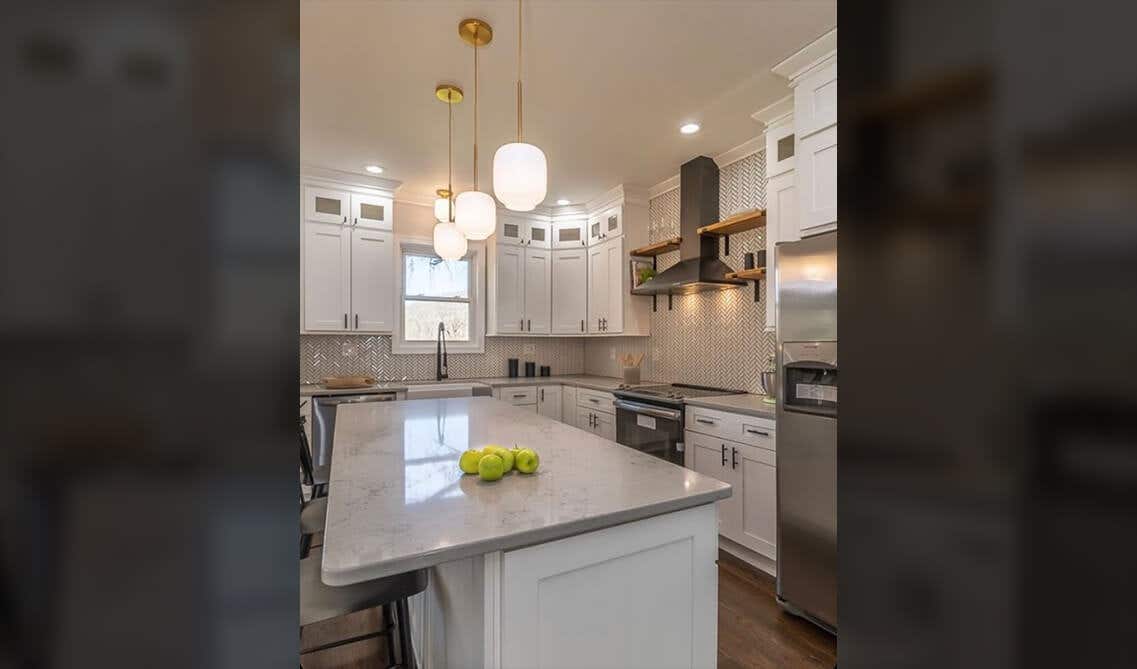 Although white kitchen cabinets are a bright and stylish choice, lightening them up with small white kitchen ideas with white cabinets might be better for your eyes. Upgrading to a new light fixture can instantly change a space and make it look bigger by adding extra light and adding brightness. Plus, replacing old fixtures doesn't cost much; some of our favorites from Lily Ann Cabinets cost as little as $30—and they're definitely worth it.
3) Get rid of wallpaper
Painting your kitchen a neutral color is a great way to help it feel larger. If you have wallpaper, now's your chance to get rid of it and make any other updates that'll give your kitchen a fresh and modern feel. Fortunately, we've got some inspiration for you when it comes to small kitchen ideas with white cabinets. And, because so many people remodel their kitchens on a budget, we've also included a few ways you can save money when making yours look new again! It's time to bring out those painters' tarps and begin transforming your kitchen into something that'll be worth hanging out in!
4) Add new cabinet pulls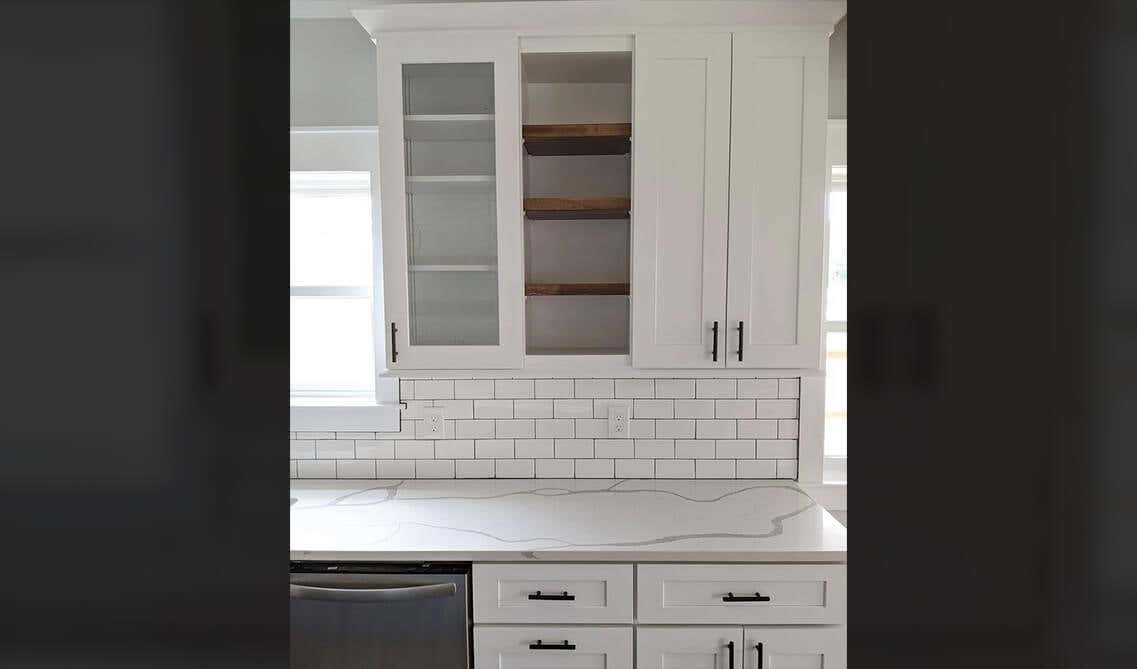 If you're looking to save money or just want a small update, adding new cabinet pulls is a great DIY project. You can find some really unique pulls online for as low as $5! Here are our favorites: Lily Ann Cabinets pulls are as low as $5 and come in many colors. Some have matching knobs, while others will match any existing hardware you already have. The company also has tons of other customizable products—such as inserts/organizers, lighting fixtures, and even sinks for extremely low prices! 
5) Install a backsplash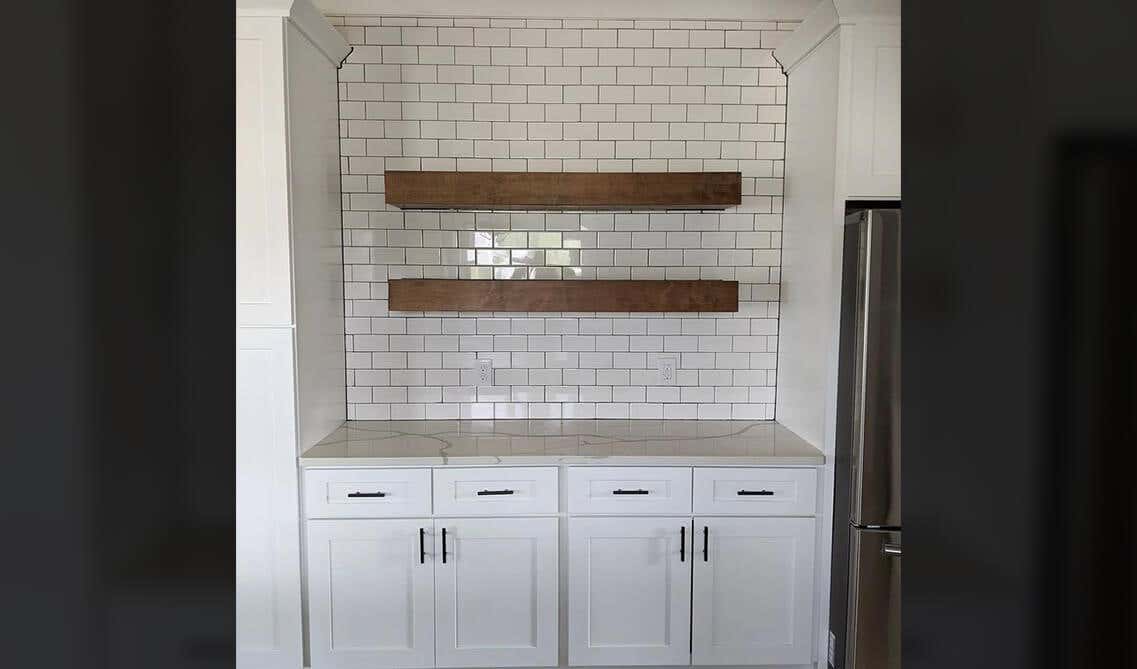 Before we get into how to choose a backsplash, let's take a moment to think about why you would even want one. A backsplash serves as a style enhancer and more importantly a kitchen protector. If you are looking for small kitchen remodel ideas with white cabinets, installing a tile backsplash is probably your best bet. It can transform your kitchen and make it feel much bigger than it actually is while protecting walls from potential spills and stains caused by daily cooking in cramped spaces. When choosing these small white kitchen ideas for 2022 be sure to consider which backsplash can enhance your kitchen size. 
6) Make an accent wall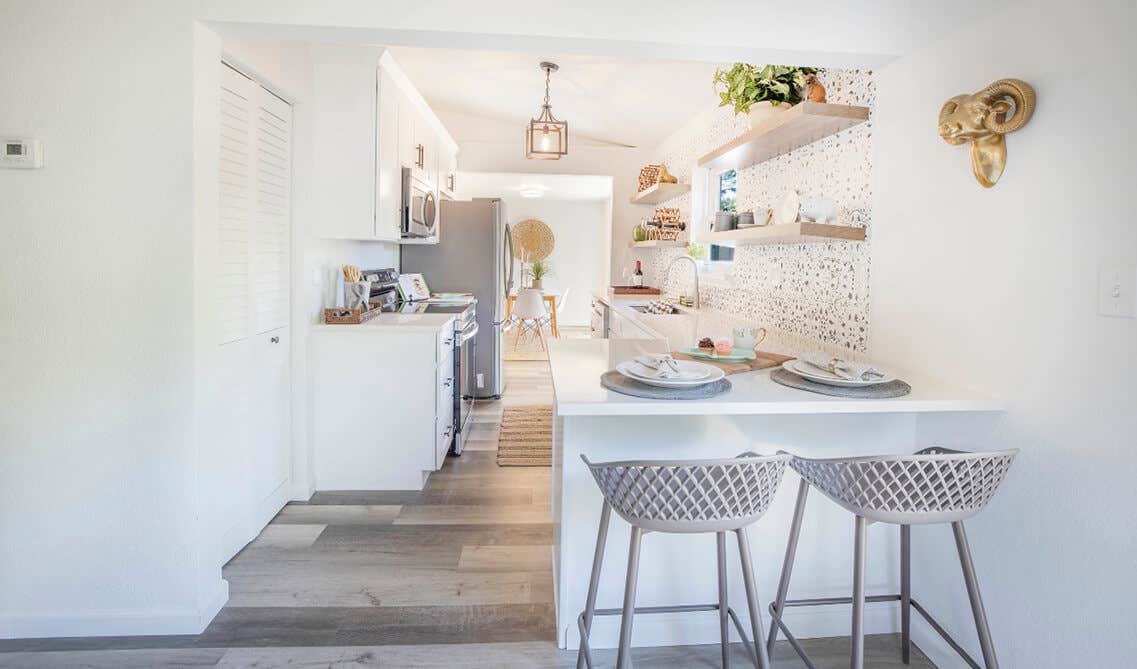 Having an accent wall can draw attention to the White Shaker cabinets which makes the kitchen look larger. Using a soft, neutral color against the cabinets allows the space to feel airy and open. For a fresh look, use a monochromatic color scheme—like cream and teal—which still gives the room an unexpected pop of color but doesn't detract from the space itself. 
7) Add a window seat
Adding a window seat to your kitchen if it's large enough, can enhance the appearance and add lots of needed storage. Window seats are great for storing containers, cookbooks, and small appliances, so you'll be able to use your extra space more efficiently than ever before. Plus, a window seat can give off a lot of character with its unique shape and size; it creates visual interest that has the potential to dramatically transform your kitchen in an instant.
8) Brighten up with white cabinets 
If you're looking to really brighten up your kitchen with white cabinets, Lily Ann Cabinets is a good place to start. Their high-quality shaker design will help lighten up even dark rooms without making your kitchen feel too bright or empty. The center island has plenty of space for seating and extra prep while keeping things open enough to still make it look spacious. Get creative with adding colorful accents, such as green tiles behind the backsplash and countertops in unexpected shades like yellow or blue. It's possible to go modern without sacrificing space: Lily Ann Cabinets offers their shaker cabinet in several different colors, so you can get one that works for your particular needs.
9) Add a pop of color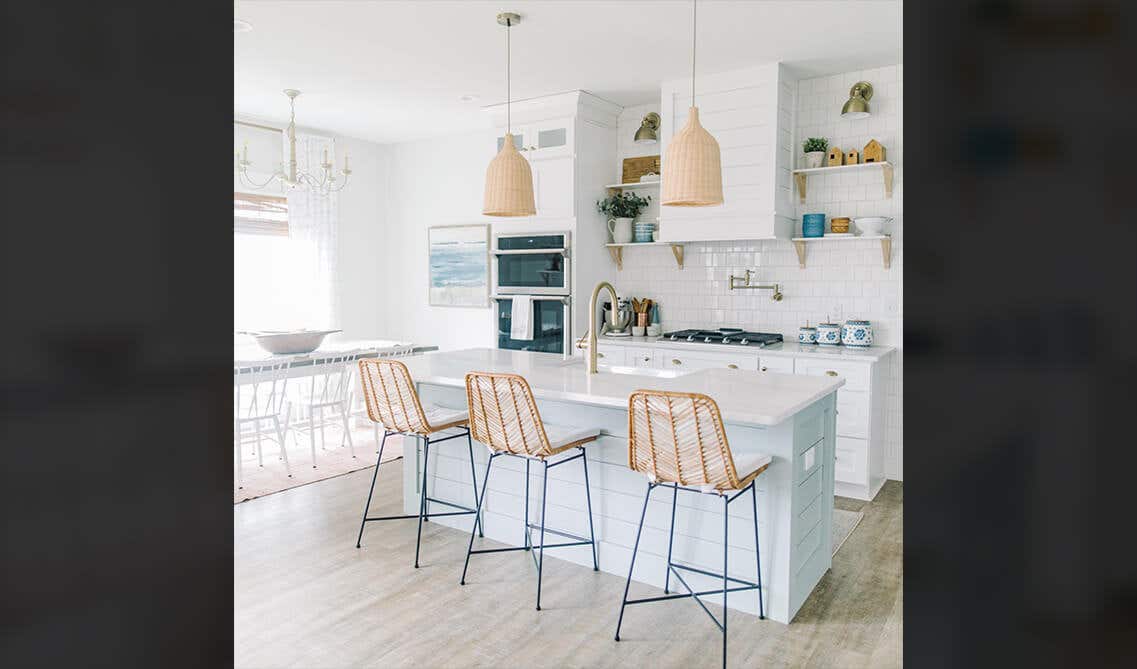 If you're looking to add a pop of color to your kitchen, use decor pieces (tabletop items) that you don't mind being on our countertops.If you have an open kitchen, you can also try painting a small section of the wall a contrasting color or adding a wallpaper border. Painting just one wall can give your kitchen an instant facelift with minimal time and effort. Plus, if you don't like it later, it's easy to paint over without having to re-paint every wall in your house. With these white small kitchen ideas, it might be difficult to paint any open space, so adding items with a distinct color such as blue or yellow would add a pop of color to your kitchen!
10) Add plants for living greenery
Modern small white kitchen ideas have evolved from the humble beginnings of the standard, bland kitchen to a sleek, chic space. Adding greenery and living plants to a small kitchen could help liven up the area. No matter what size your space is, you can bring in more fresh air and light with a little creativity and know-how. Try adding live plants near any window or natural light source for an instant way to add green elements to your kitchen! These are also extremely helpful when it comes to stifling smells and cleaning up any messes that may be present in your home.
FAQ:
What color to paint a small kitchen with white cabinets?
The best color to paint a small kitchen with white cabinets is grey or a beige.
How to decorate a small kitchen with white cabinets?
Decorating a small kitchen with white cabinets can be pretty easy. You can decide on a color scheme for items in your kitchen, you can also add some greenery such as plants.
How can I find white modern small cabinets?
Finding white modern small cabinets can be very easy with just a simple search on the web. Although, the wait time for these cabinets is super long. I recommend you look at Lily Ann Cabinets which has many options of white modern cabinets in stock with a very quick delivery time.