When the flowers begin blooming, the sun starts setting later and later, and the bunnies come out of hiding, you know Spring is near. 
Whether you are an avid seasonal decorator or just want to fill the emptiness left without your Christmas decorations, decorating for Spring is definitely a 'thing.
Get rid of the winter blues and brighten your home for the Spring season with these 15 Easter and Spring home decor ideas.
1. Swap Out Your Doormat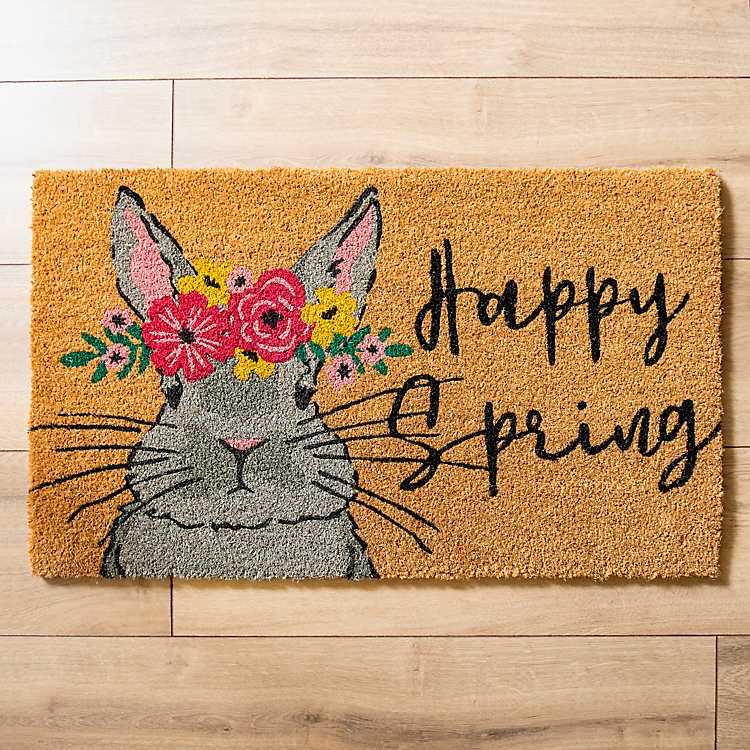 Be reminded that Easter is near every time you come home by a Spring-themed doormat. Maybe it features a bunny, some flowers, or a bright cheerful color. (Shop Spring Doormats Here)
Checkout: 5 Tips to Prepare Your Home for Spring Season

2. Front Door Decor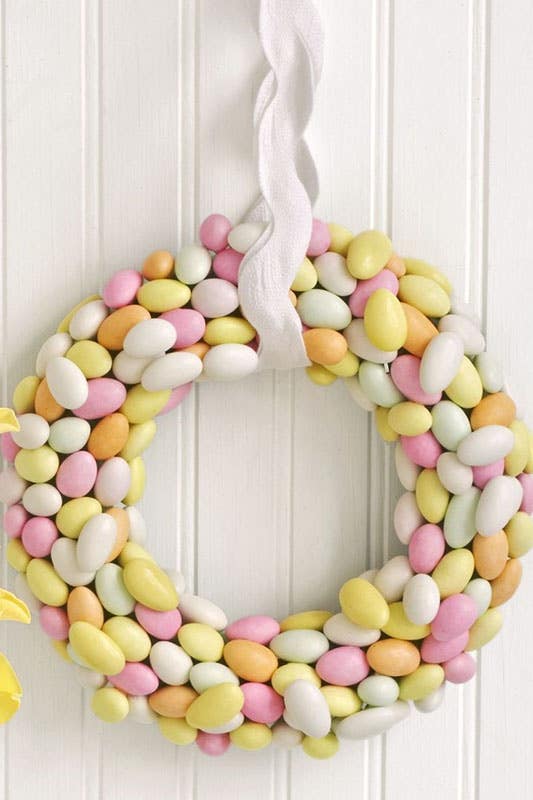 Wreaths are not just for Christmas and can change in theme throughout the year! Add a Jordan Almond Wreath to your front door to make your home more welcoming and inviting to guests throughout the Spring Season. 
3. Introduce Spring Scents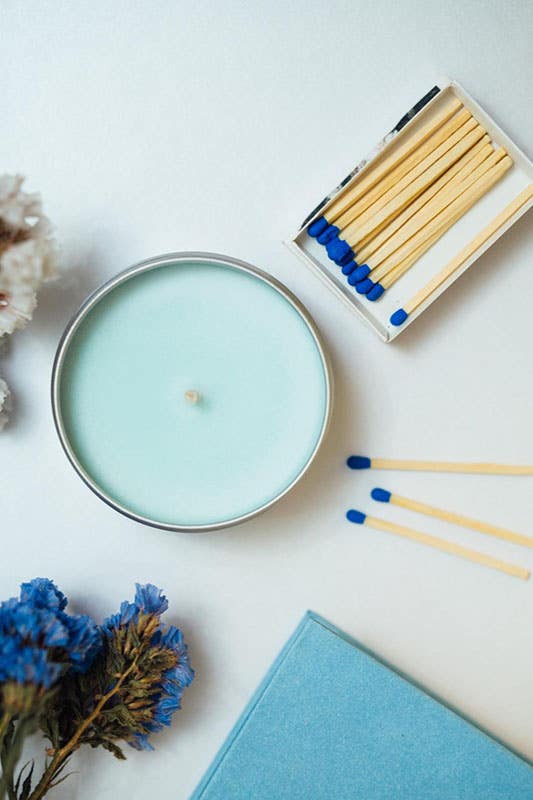 It is time to hide the gingerbread-scented candles and bring out a floral or citrus scent that will invite you home. Bonus points for a pastel-colored candle. 
4. Decorate With Flowers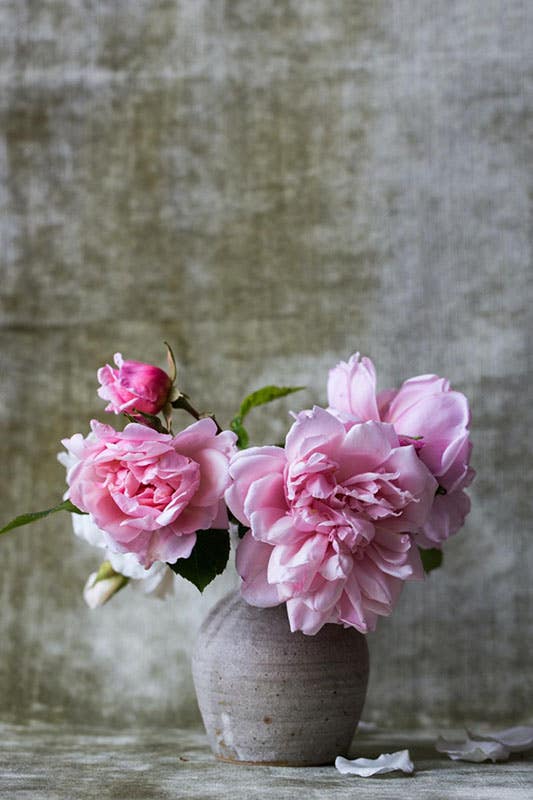 The easiest way to decorate your home for the Spring season is to add fresh flower bouquets throughout your house. A ton of tulips make the best spring home decorations. Fun fact: Lilies look beautiful inside empty perfume bottles! 
5. Float Your Flowers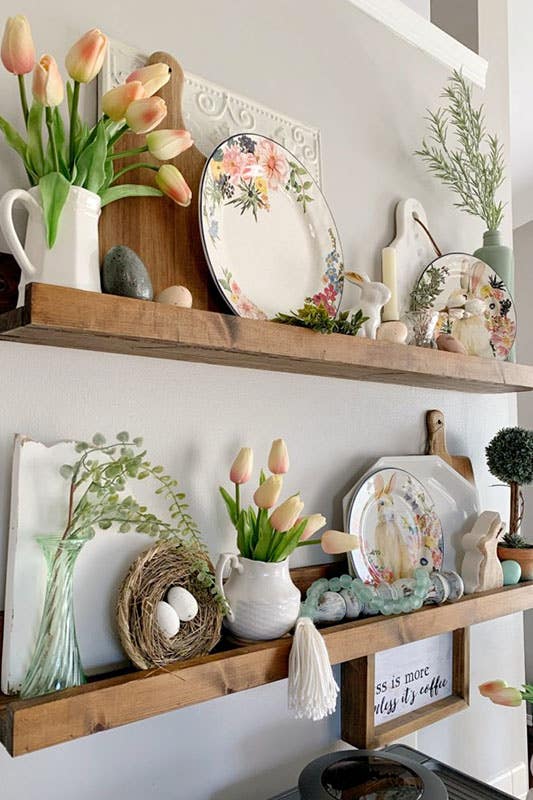 Use a variety of shaped and sized vases filled with florals to fill your shelves in your kitchen and around your house. Maybe even use a vintage pitcher as a vase for a unique look that will capture anyone's eye.
6. Bust Out The Spring Dishes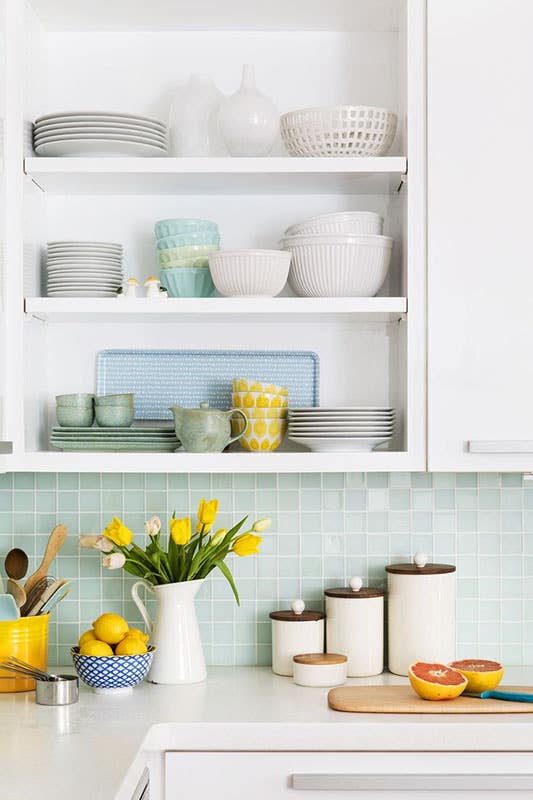 Up your cabinetry style by organizing your shelves, grouping dishes by colors, and placing the vibrant ones towards the front to make an aesthetic display of Spring home decor. This is a great option if you have open cabinetry or cabinets with glass fronts you can see through.
7. Bunny Bowls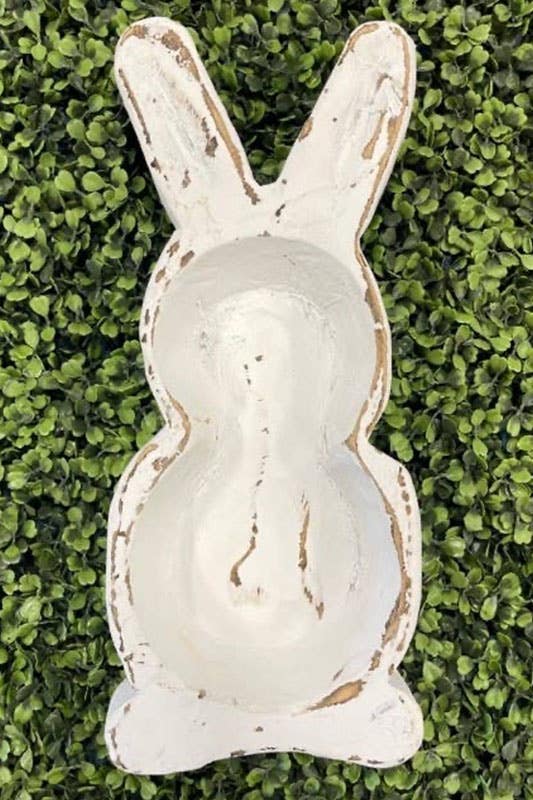 While on the topic of dishes, buy some cheap bunny-shaped bowls or DIY craft them with your children. Bunny Bowls are the perfect place for Easter candy to lay. Click Here to shop for Bunny Bowls. 
8. Let Natural Light In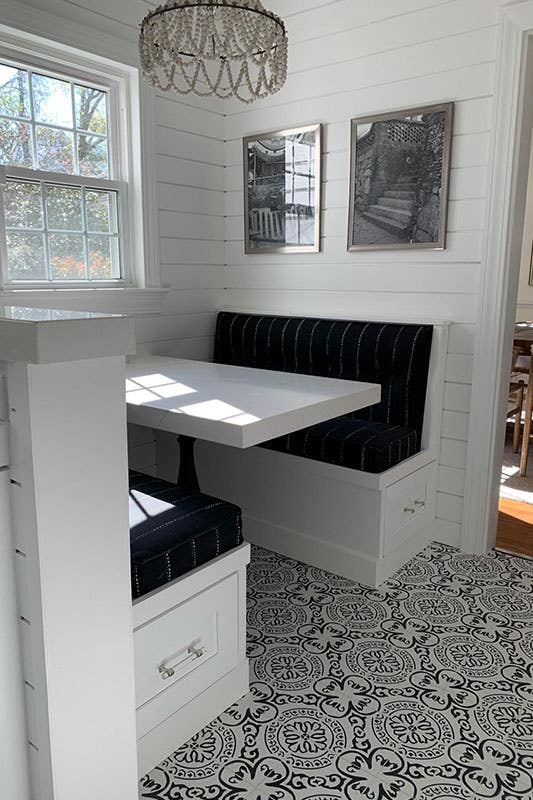 The sunshine lasts longer and longer as each day of Spring goes by. Cherish the sunshine and leave your curtains open, allowing more light into your home. This will not only brighten your space, but can also have a positive effect on your mood!
9. Use Yellow As An Accent Color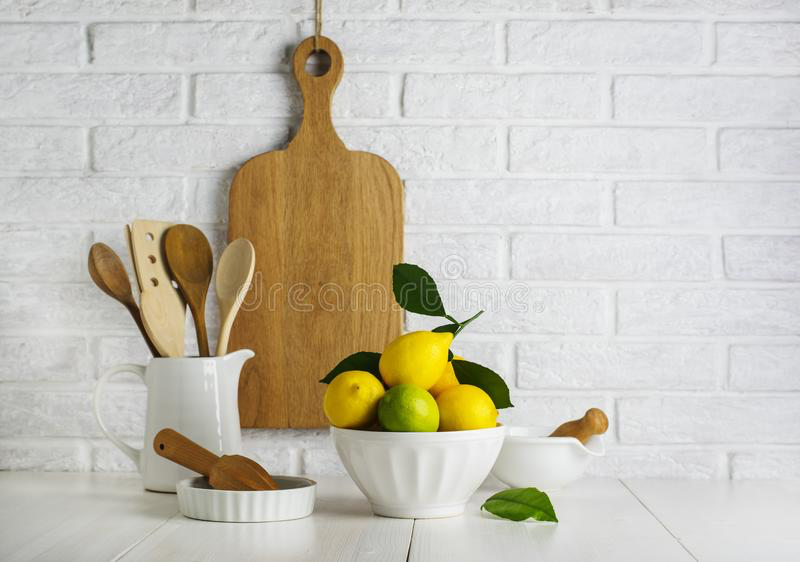 Place a bowl of fresh lemons on your kitchen countertop or lay a pastel yellow blanket over the arm of your couch to brighten the space and bring the Spring vibes to your home.  
10. Add Egg Accents Around The House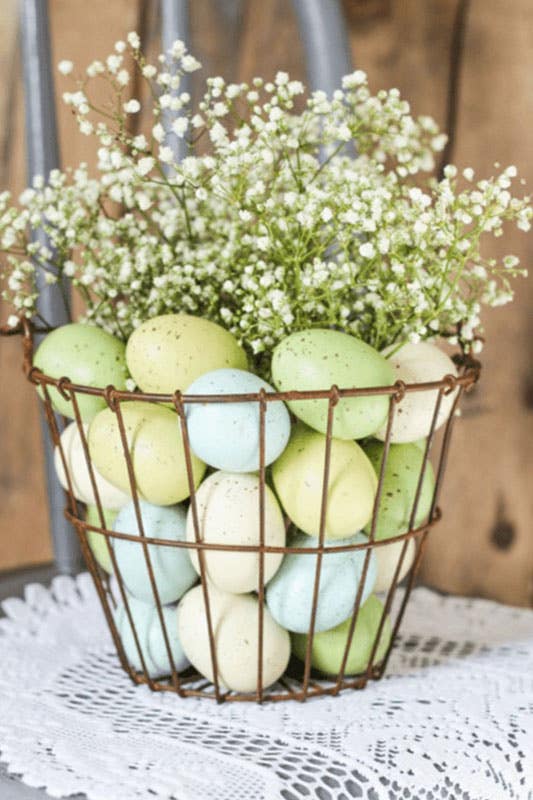 Use pastel-colored eggs as easy DIY Spring home decorations. Place them throughout the house, maybe fill some vases with them or have them laying around like the Easter Bunny left them. You can even use foam eggs and pair them with baby's breath inside a wire basket for a fun Easter-specific decoration.  
11. Themed Throw Pillows
Pillows are cheap and easy to throw onto your couch and call it "decorating." Look for pastel throw pillows or one with a bunny on it next time you're out shopping to provide a fun pop of spring to any room.
12. Use Floral Prints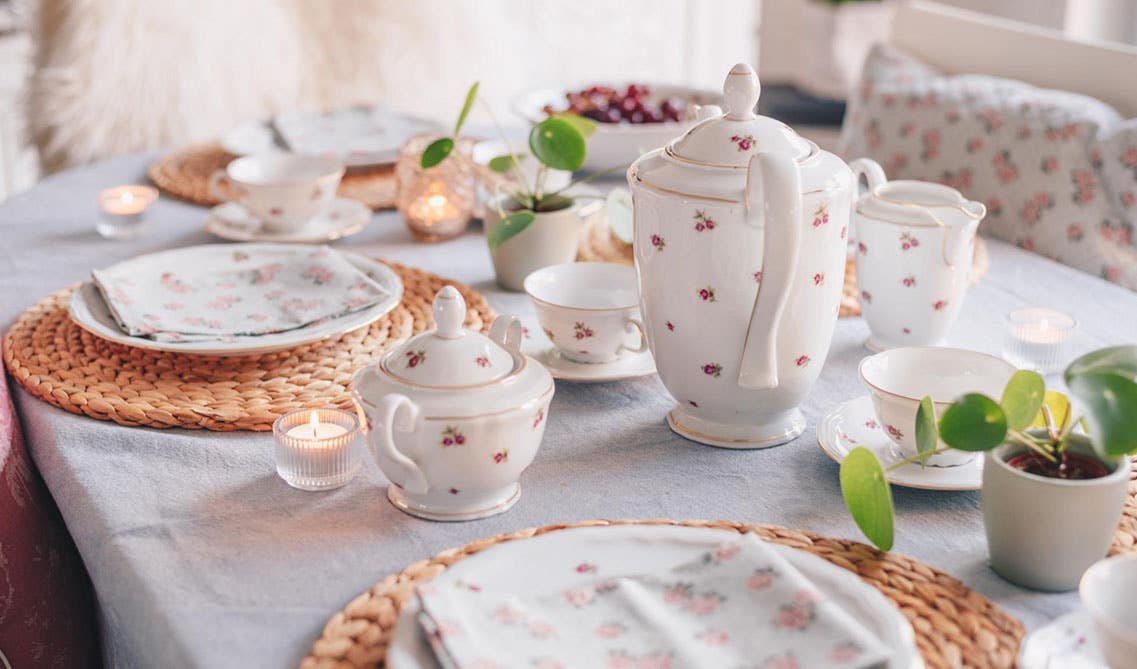 Too much floral print is not possible during the Spring. Whether it is your tablecloth, cushion covers, napkins, or curtains, floral print reminds us of the beautiful blossoming of new life in the Spring. 
13. DIY Bunny Ear Napkin Fold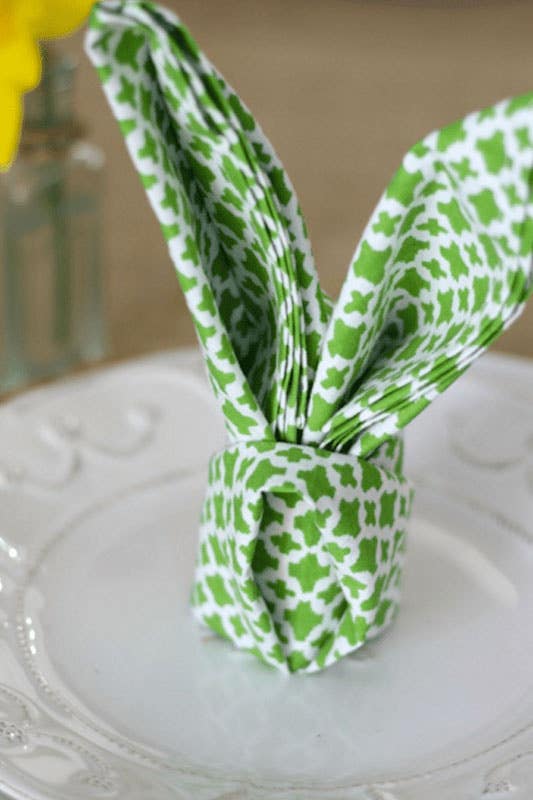 There is no better way to make your table setting bright and Springy than to fold your napkins into bunny ears.
To make: Paint small wooden craft beads pink, and allow them to dry completely. Fold a napkin in half, corner to corner, then roll it up, starting from the point. Fold the rolled napkin into a U-shape. Loop a length of raffia around the napkin and through the craft bead. Fray raffia to create whiskers. 
14. Hang a Bunny Banner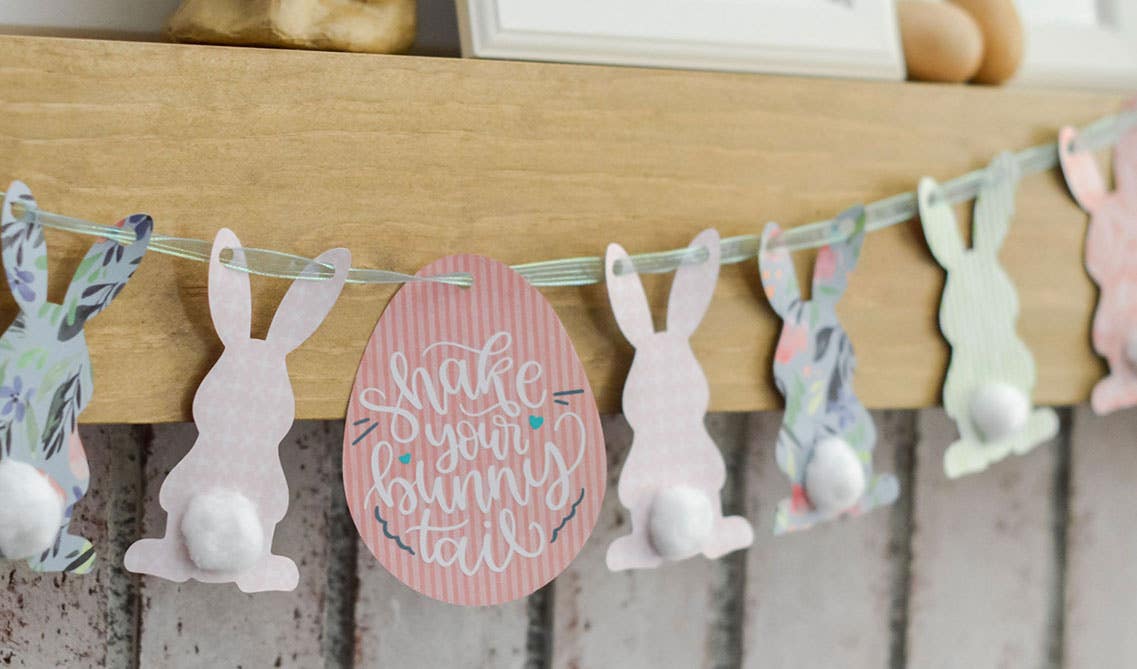 A bunny banner is an affordable and simple way to add Spring cheer to your home. These are easy to purchase or make one out of construction paper. 
15. Carrot Garland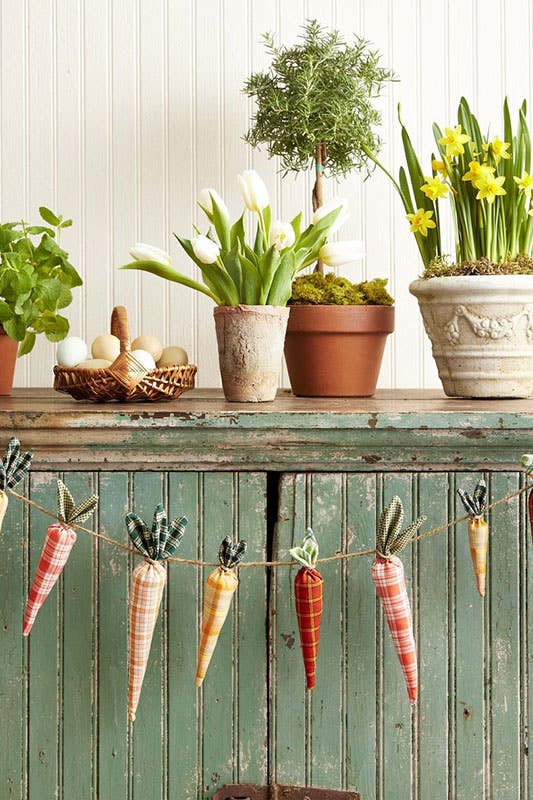 Similarly to a bunny banner, you can hang a carrot garland from your cabinetry, door frames or banisters. Buy one or use orange fabric and trace templates of carrots, cut them out, and sew them together to hang from your mantel or other tall spaces within your home. 
16. Two-Tone Cabinets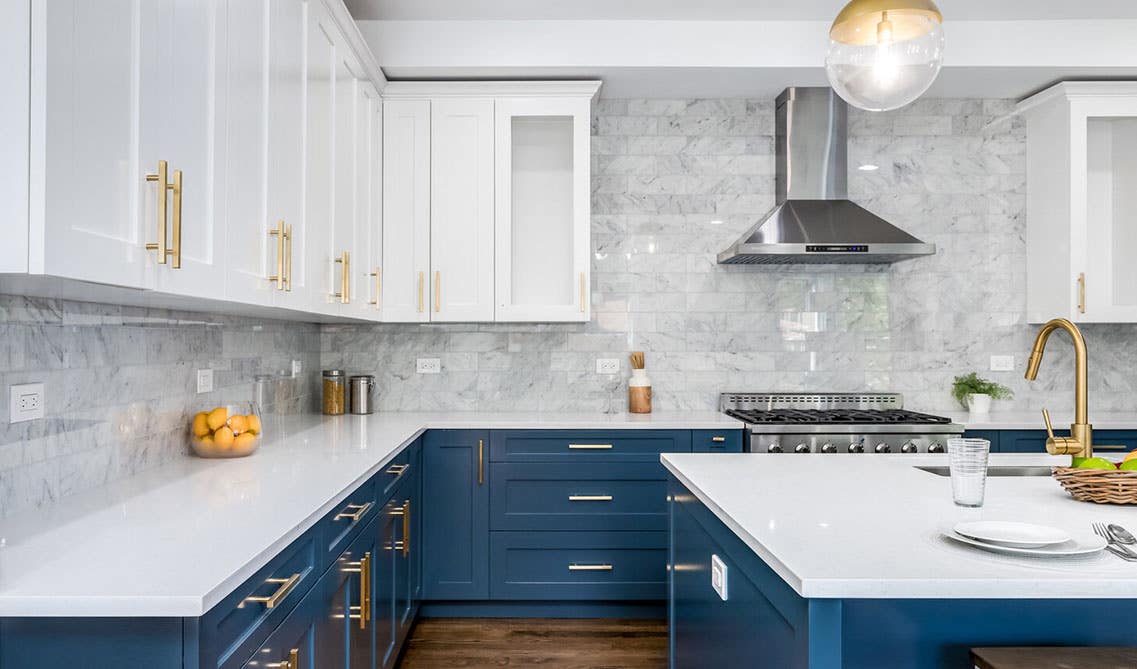 If you are looking for a major Spring revamp in your house, and funds allow then there is no better way than to turn your boring cabinets and countertops vibrant. Repaint your lower cabinetry in a vibrant color like navy blue cabinets to make your kitchen bold, but keep its natural sensations too. 
Checkout: Make Spring Eternal: 3 RTA Kitchen Cabinet Designs That Can Make Your Kitchen Feel Fresh Year-Round

Visit Lily Ann Cabinets for more information on cabinetry and revamping them to add to your Spring home decor.