What better way to make your kitchen both stylish and easy to clean than by using SPC vinyl flooring? If you're having trouble deciding between ceramic tile and laminate, consider the following things that only SPC vinyl flooring can provide. It's durable, stain-resistant, lightweight, water-resistant, and easy to install on your own! Kitchen flooring ideas can be difficult to choose from, consider all the factors that reside in your home before choosing the best flooring for you!
Introducing SPC Vinyl Flooring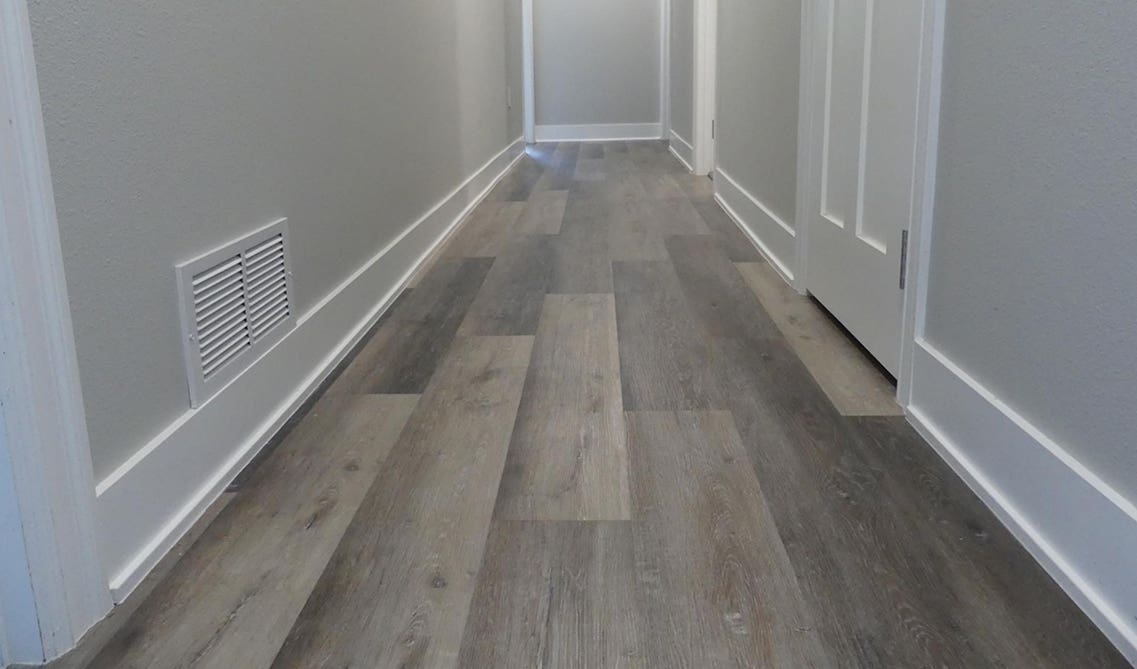 SPC vinyl flooring is the most durable, waterproof vinyl flooring option available today. SPC vinyl has the ability to withstand high demands, big messes, and does not support mold. This durable, stylish flooring is perfect for any kitchen because it can be easily cleaned with soap, water, and a cloth. Check out our website for more information on SPC's complete line of kitchen floor tile ideas! These kitchen flooring ideas 2022 with vinyl flooring is something you don't want to miss!
Also Read: 10 Kitchen Floor Ideas for the Modern Home

The many benefits of SPC vinyl flooring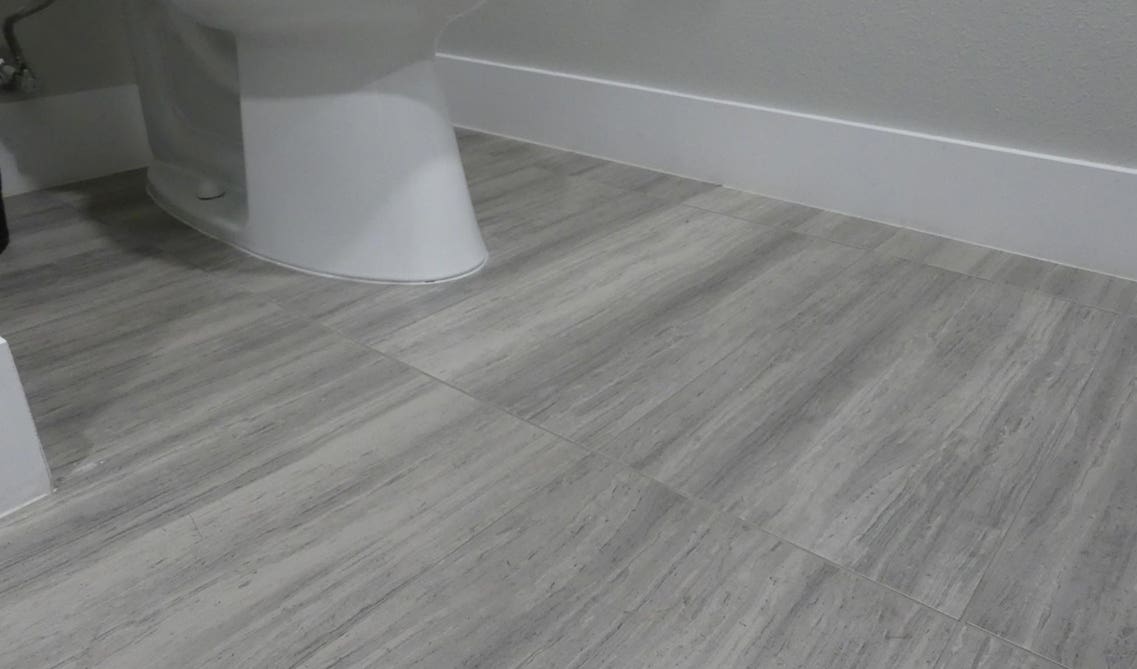 Vinyl kitchen flooring ideas are one of the most popular flooring options for kitchens. Why? It is 100% waterproof and fire resistant, making it great for kitchens, bathrooms, and basements, or anywhere durability is key. SPC vinyl flooring also has a durable design that coordinates with fashion trends, so you can still keep your space looking stylish. The many benefits that go into this kitchen floor idea is amazing and can keep your kitchen looking brand new after 20 years!
Flooring Lily Ann Cabinets Offers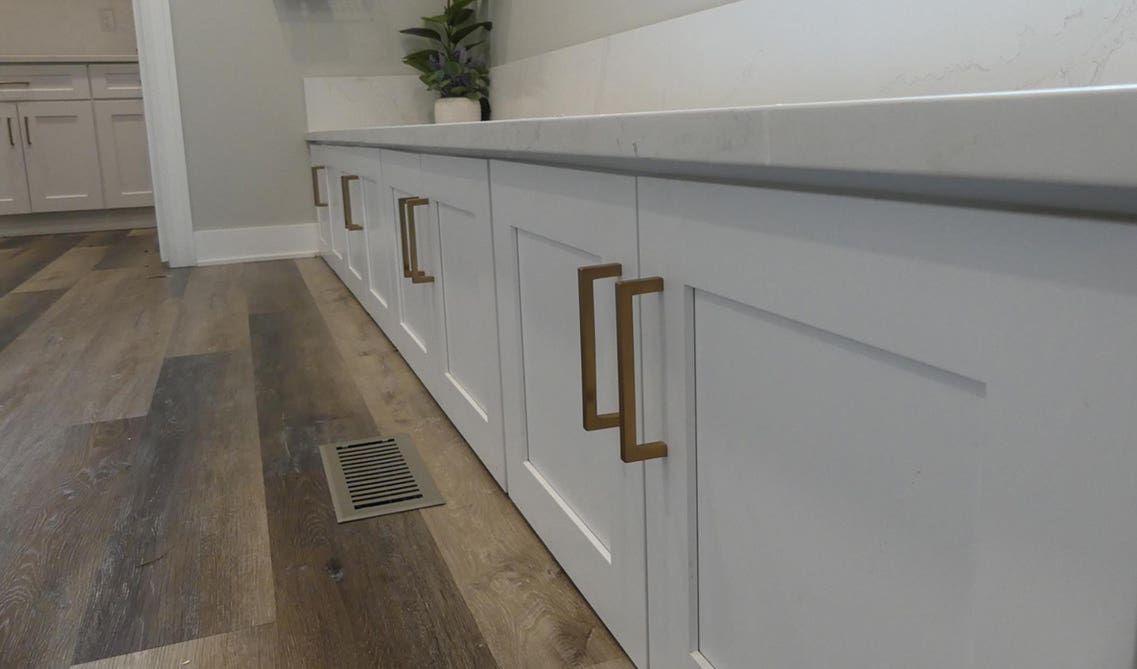 When it comes to flooring, you want something that is both sturdy and stylish. SPC vinyl flooring is perfect for your kitchen because it's durable, waterproof, fire resistant, easy-to-clean, beautiful, and affordable. We offer a variety of colors from which you can choose including Driftwood, chestnut, white oak, and rustic brown. Our flooring is 100% waterproof and fire resistant. Our vinyl tiles are resistant to staining as well as mold & mildew growth for ultimate protection! If you're looking for white kitchen floor ideas, our White Oak flooring may be the best option! As for wood floor kitchen ideas, you may enjoy our Rustic Brown!
How to clean and maintain your new SPC vinyl flooring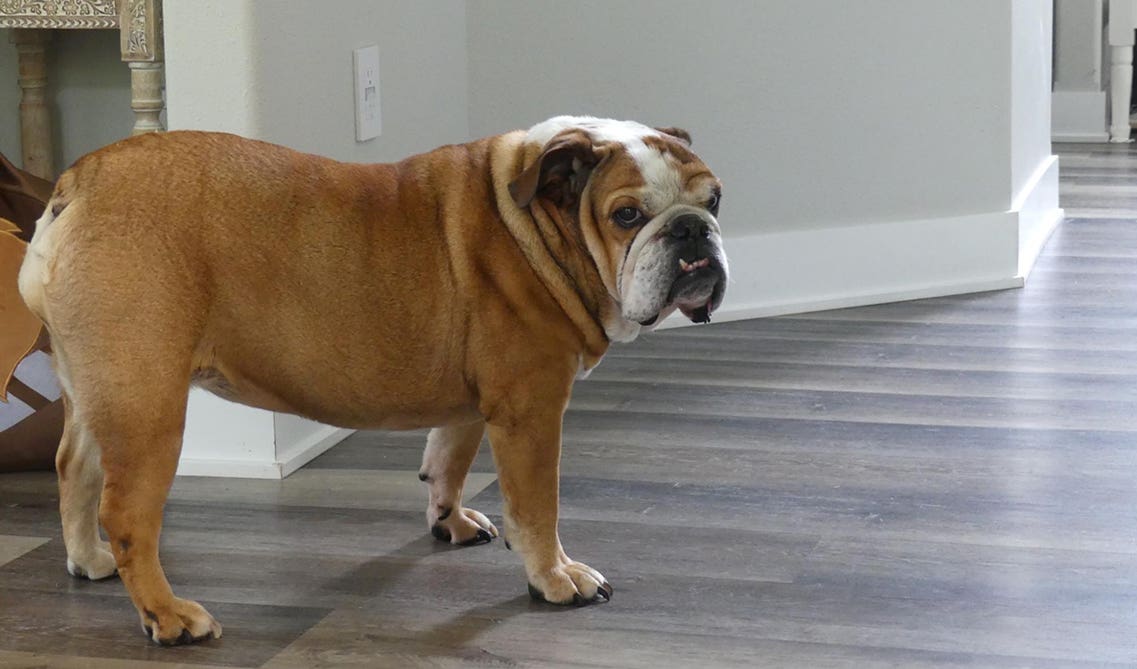 You just installed your new SPC vinyl flooring. Now you're wondering how to clean it. Here are some tips on how you can maintain your floor so it lasts a long time. Sweep or vacuum the floor regularly with a broom or vacuum cleaner designed for hard floors. Sweep or vacuum the floor daily if you have pets in your household or young children who play on the kitchen floor regularly. Use a damp mop with a small amount of soap in a bucket of warm water once every week or two to remove dirt and other stains that accumulate over time, such as spilled milk or juice from lunchtime snacks. Apply an all-purpose cleaner by pouring it onto the damp mop before wiping down surfaces such as your flooring.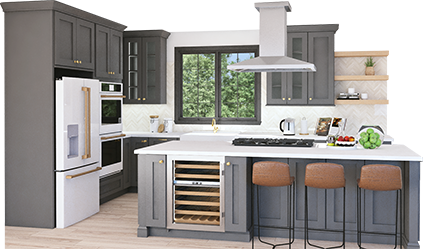 Get your FREE 3D kitchen design today!
Start Now
FAQ
1. Is hardwood floors in the kitchen a good idea?
Hardwood floors are a good idea in the kitchen as it is extremely durable and you rarely need to replace them.
2. What is the best flooring for a kitchen?
The best flooring for a kitchen would be either tile or vinyl flooring.
3. How to clean the kitchen floor?
Based on the flooring you have, using either an all-purpose cleaner with a mop or simply vacuuming and soap and water on the floor could work as well!