Are you dreaming of creating a vintage kitchen? Retro Kitchen offer the perfect blend of classic style and modern comfort. From the appliances to the cabinets and countertops, retro kitchen offer the perfect mix of nostalgia and luxury.
Cover Photo by Selim's Hood
Whether you're looking for a simple mid-century modern look or an extravagant art deco style, there are plenty of retro kitchen ideas that will make your kitchen stunning. In this blog post, we will be exploring some of the most stunning retro kitchen ideas that are sure to take your breath away.
The sixties were all about fun, and so are these kitchens!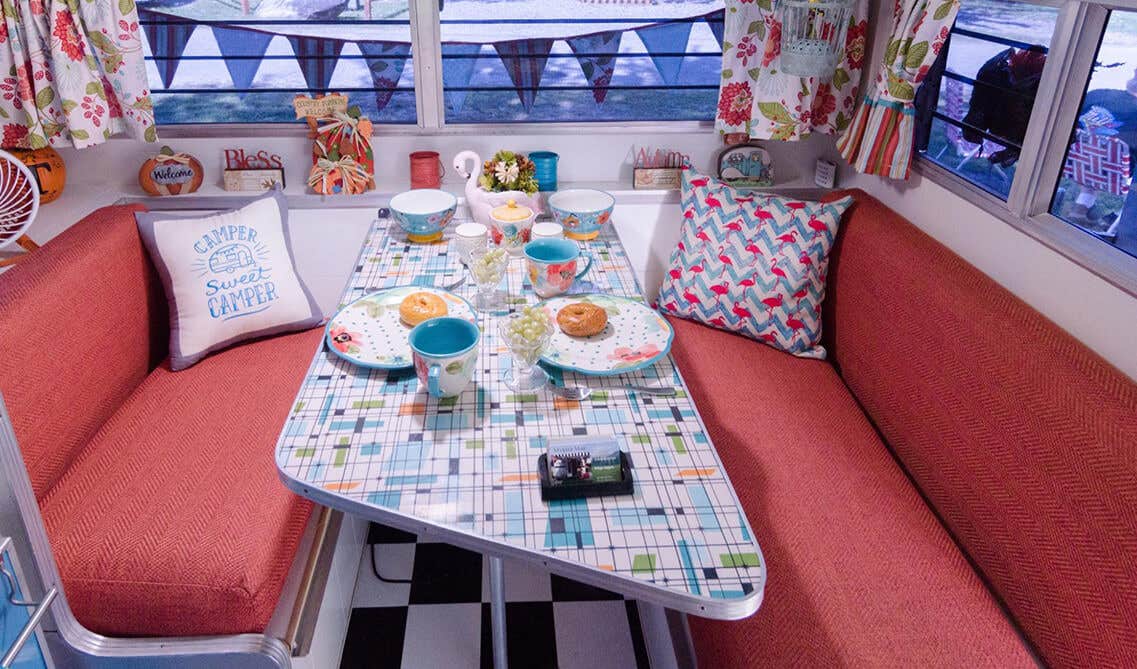 If you're looking for vintage kitchen ideas that add a unique touch of personality to your home, then you'll love retro kitchen designs. From the bright colors of the '60s to the geometric shapes of the '80s, these vintage kitchen designs bring an undeniable sense of nostalgia and whimsy to any space. Let's take a look at some of the best bright retro kitchen ideas from decades past.
The '60s were all about carefree fun and experimentation, which is reflected in the bold colors and unique shapes featured in many of these vintage kitchen. Take for example the bright colors found in some of the popular kitchens of this era; classic yellows and blues are mixed with reds, greens, oranges and purples to create a truly stunning look. The use of simple geometric patterns to define spaces further accentuates the vibrant colors used throughout the room.
Checkout: Creative Vision Board Ideas for Your Next Kitchen Remodel

The Retro Look, With Modern Colors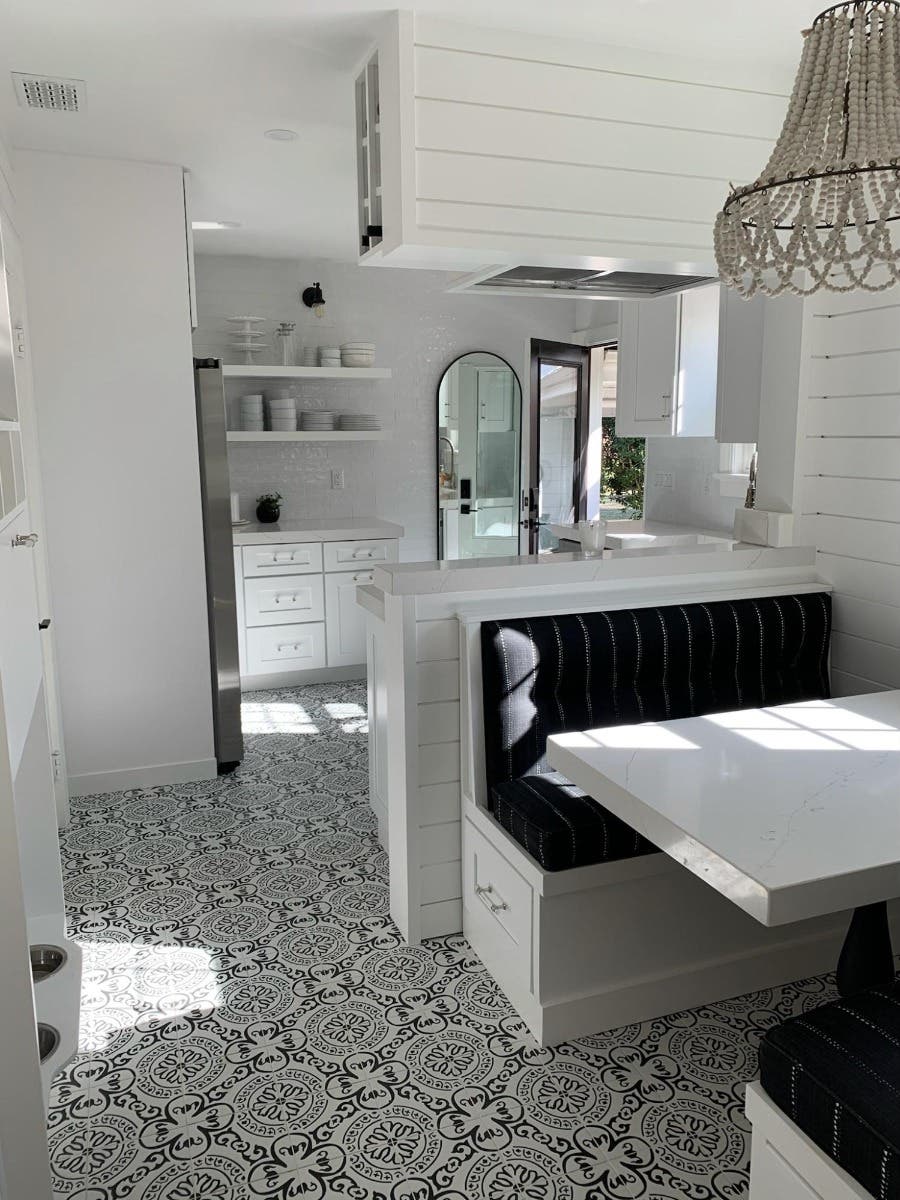 If the colors of a retro kitchen are not your cup of tea, consider using retro elements such as a booth in modern day colors! Tclassic designs are timeless and able to fit into any modern or traditional setting with ease.
If you're looking for a retro kitchen design that's sure to make a statement, then these vintage kitchen are definitely worth considering. With a little bit of creativity and imagination, you can transform your space into an unforgettable kitchen that reflects your own personal style.
These kitchens take inspiration from the carefree days of the seventies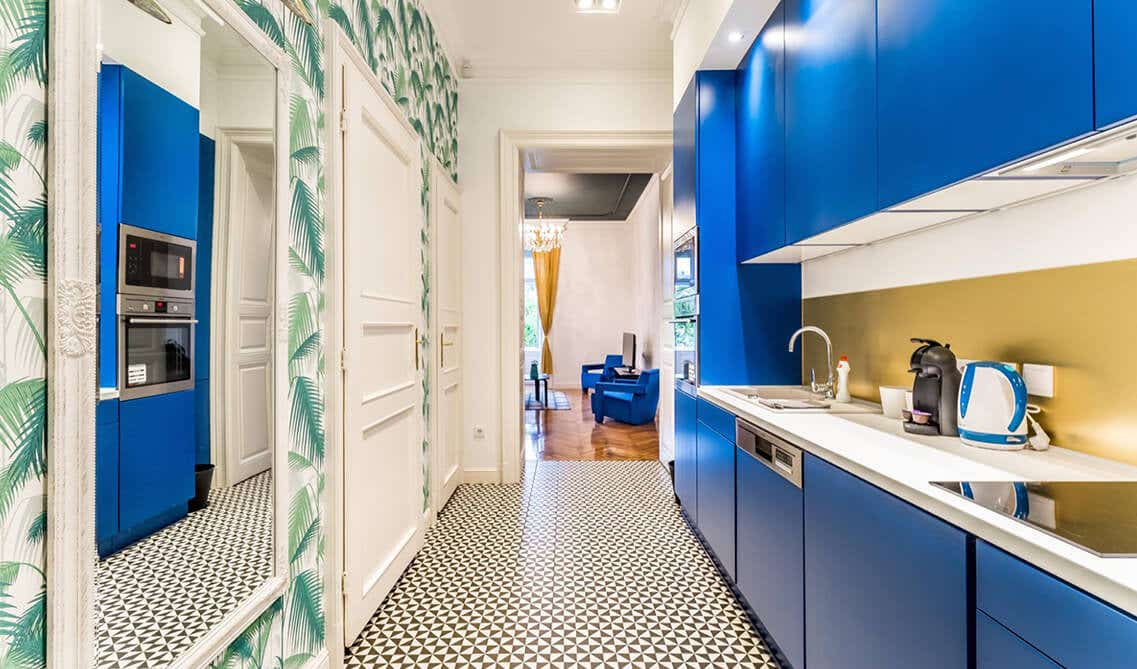 The 70s were a time of free expression, and this is reflected in many vintage kitchen designs. A classic example is the vintage kitchen with blue cabinets, complete with bold prints, bright colors, and groovy patterned wallpaper. A popular trend of the era was to use retro kitchen accessories such as colorful stools and neon lights.
For those who are after a more minimalist look, sleek cabinets with natural wood finishes were also popular during the 70s. Vintage kitchen appliances such as fridges, ovens, and dishwashers in various pastel hues added a fun splash of color to any kitchen. It was all about creating an atmosphere of joy and relaxation in the kitchen!
Checkout: 8 DIY Kitchen Cabinets That Are affordable & Easy to Build

The eighties were all about bold colors and geometric shapes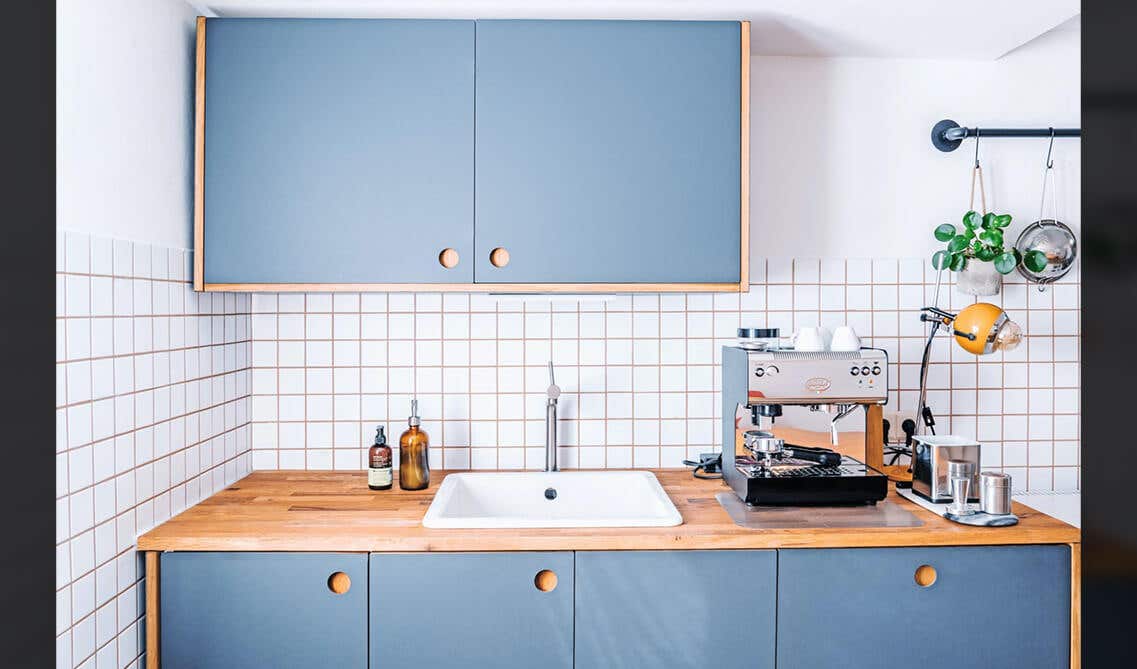 Vintage kitchen in the eighties was all about combining bright, daring colors and quirky shapes. These kitchens are all about expressing your individual style and not conforming to modern norms. You might find yourself with blue cabinets, retro appliances, and vibrant wallpapers – the possibilities are endless! Vintage kitchen with blue cabinets can be a great way to add a pop of color to your home.
A blue kitchen set against a stark white background will look stunning and provide a striking contrast for any room. You can also add funky patterned tiles or wallpaper for even more of a bold statement. With this kind of design, it's important to strike a balance between modern and traditional elements to make sure your vintage kitchen looks timeless.
These kitchens are a blast from the past with their nineties flair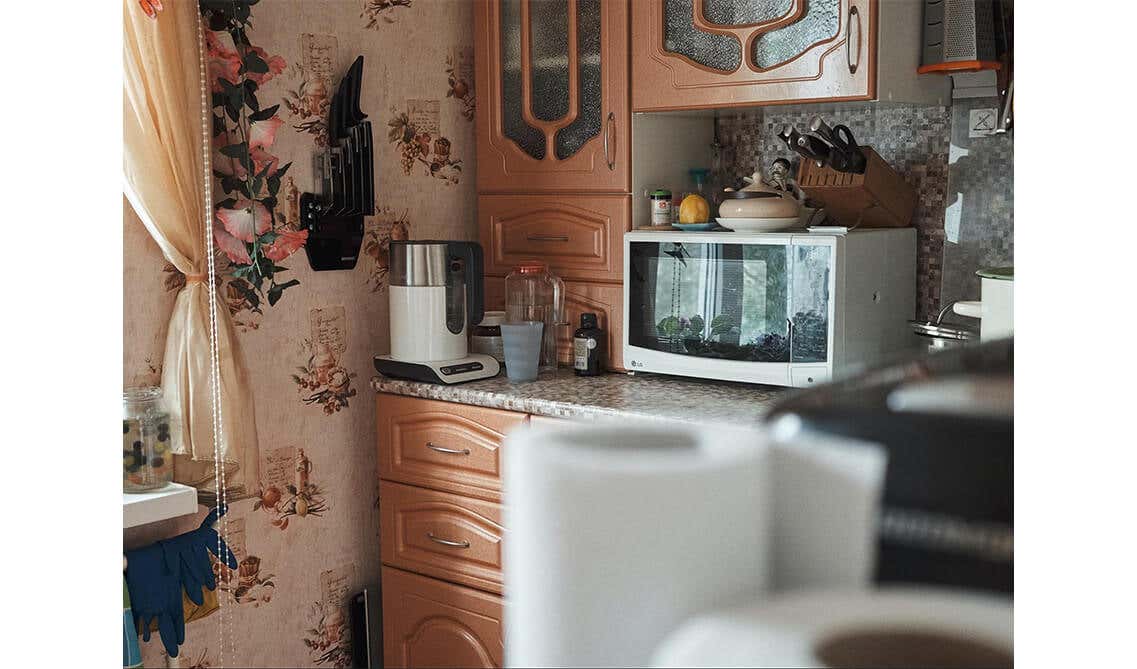 Bringing back a classic style, these vintage kitchen designs are all about embracing the retro nostalgia of the 90s. With bright colors, darker hues, and clean lines, these kitchens stand out as a fun and vibrant homage to the past. Get creative with colorful tiles, unique hardware, and eye-catching patterns. Whether you're bringing back the ultimate nineties kitchen or simply updating an existing design, there's no better way to add some vintage flair to your space.
If you are looking to remodel your kitchen check out Lily Ann Cabinets! Not only do we offer professional FREE 3D kitchen designs, and FREE samples, we have 22 different styles of Kitchen cabinets to choose from that are 50% less than big box stores! All of our premium quality cabinets are also in stock, which means you could pick them up the same day or they ship out within 72 hours!
FAQ
1. How can I make my retro kitchen look good?
Retro kitchens will always have that vibrant and beautiful vibe that it had decades ago. Following our blog, mood boards, or Pinterest ideas will also help to make your retro kitchen look amazing!
2. What makes a kitchen retro?
Vintage appliances, wallpapers, and even cabinetry that is a lighter hue can make your kitchen feel retro!
3. Are retro kitchens back in style?
Retro kitchens are definitely making a comeback after completely white kitchens aren't everyone's first choice nowadays!