The galley kitchen is a classic kitchen design that has been around for decades. This type of kitchen, also known as a galley style kitchen, is designed to be narrow and efficient, and can provide a great cooking space for those with limited space in their homes.
Galley kitchens are a popular choice for homes with limited space, but they also offer a streamlined look that many homeowners find attractive. However, like any kitchen layout, there are both pros and cons to consider before deciding whether a galley kitchen is right for you.
Pros of a Galley Kitchen
Efficient workflow: With everything located on two parallel walls, a galley kitchen is ideal for those who love to cook. The layout allows for a smooth flow between the different workstations, making it easy to prep, cook, and clean up.
Easy to clean: The streamlined design of a galley kitchen makes it easy to clean. There are no corners or unused areas where dirt and grime can accumulate, and everything is within reach for easy cleaning.
Design versatility: Galley kitchens come in different styles and finishes, so it is easy to create a unique look that reflects your personality and style.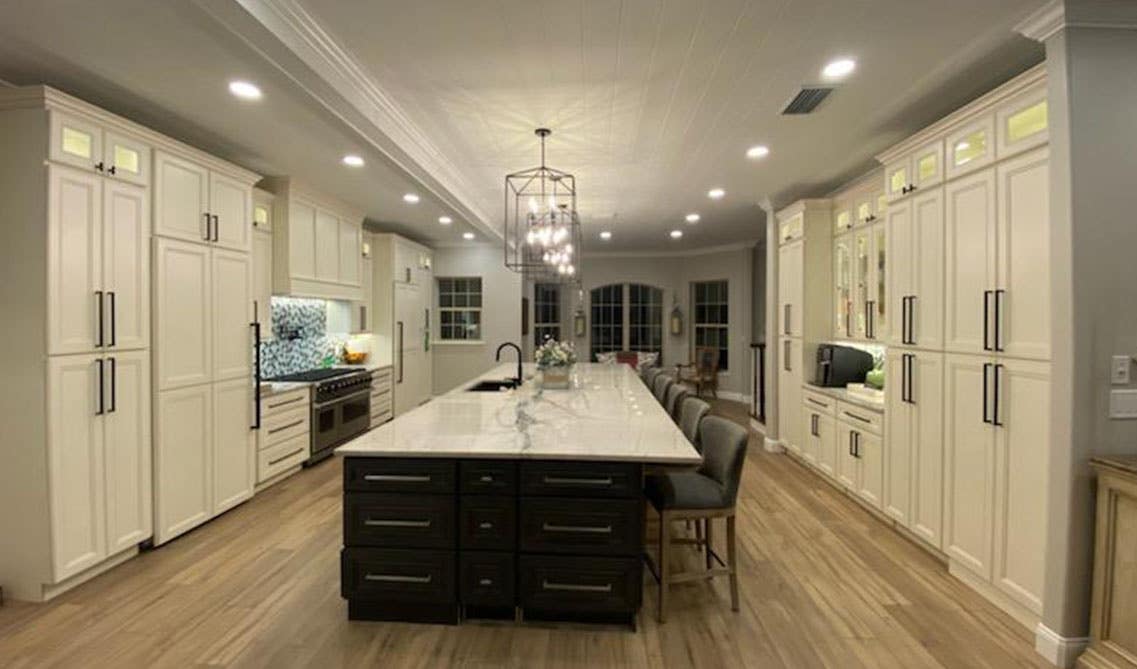 Cons of a Galley Kitchen
Limited space: One of the biggest disadvantages of a galley kitchen is the limited space. It can feel cramped and crowded, especially when there are more than one or two people in the kitchen at the same time.
Limited storage: With two parallel walls, there may not be enough room for all your kitchen essentials. Storage can be a challenge, and it may be necessary to get creative with storage solutions like shelves or cabinets that extend to the ceiling.
Lack of natural light: In some cases, galley kitchens can lack natural light, especially if they are located in the center of the home. This can make the kitchen feel dark and dingy.
Limited seating: With a narrow passage in between the two walls, there may not be enough room for a kitchen island or a dining table. This means that seating may be limited to just a few stools at the counter.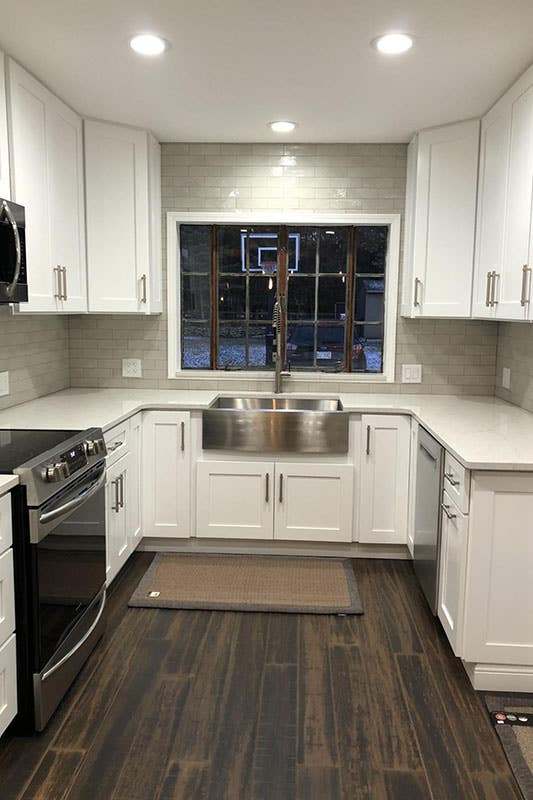 Galley kitchens can be an excellent choice for those who want to make the most of a small space. They are efficient, easy to clean, and offer design versatility. However, they do come with some limitations, such as limited space and storage, lack of natural light, and limited seating. It is important to carefully consider these pros and cons before deciding if a galley kitchen is right for you.
Also Read: Kitchen Remodel Ideas: 8 Amazing Design Trends 2023
5 Stunning Galley Kitchen Design Ideas to Consider:
1. Open shelving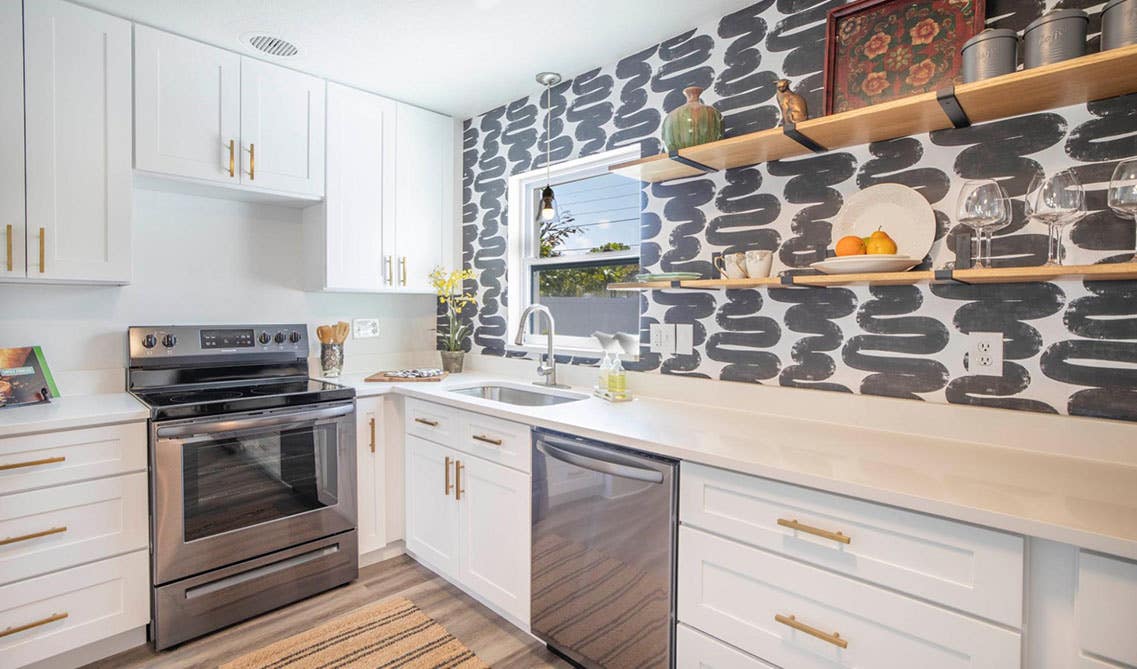 Open shelving can be a great way to add storage space to a galley kitchen without making it feel cluttered. Using Lily Ann Cabinets to add floating shelves or open shelves helps to display dishes, cookbooks, and decorative items on open shelves can also add visual interest to the space.
Checkout: 8 Stylish Floating Shelf Kitchen Ideas for Kitchen Storage

2. Bold backsplash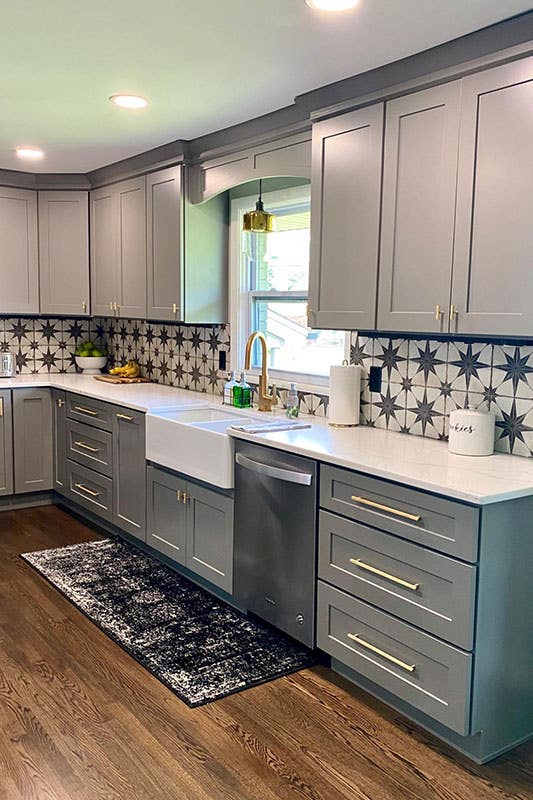 Adding a bold backsplash can be a great way to add some color and personality to a galley kitchen. Opt for a vibrant pattern or color to create a focal point in the space.
Checkout: How Do I Decide On a Backsplash For My Kitchen?

3. Lighting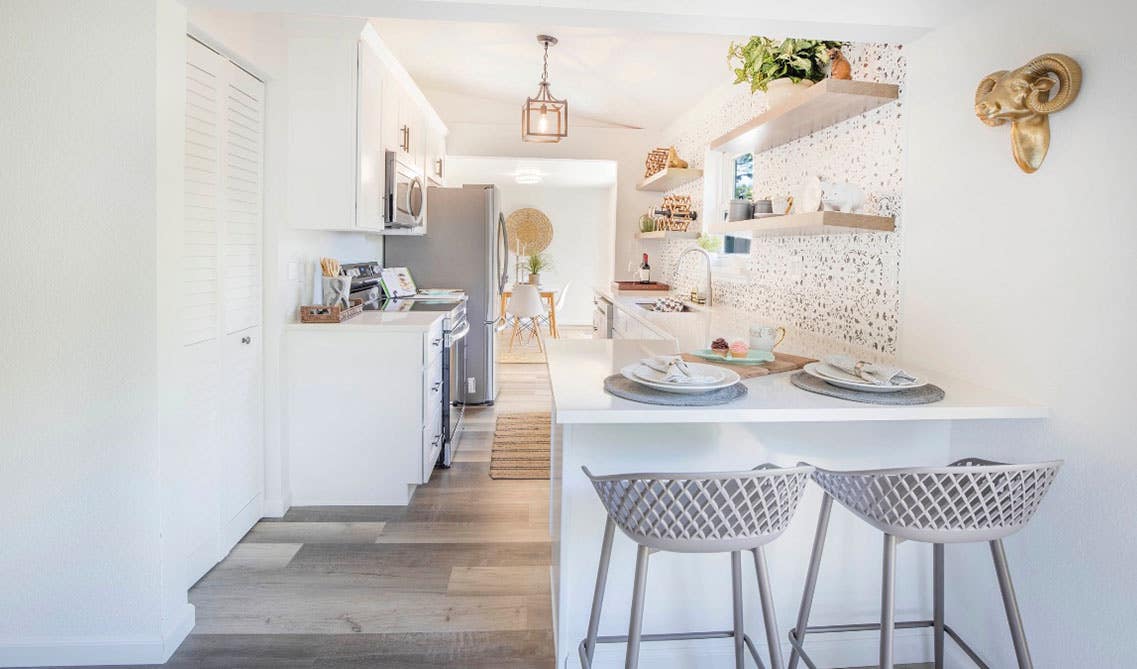 Good lighting is essential in a galley kitchen. Consider adding task lighting under cabinets or pendant lights above the counter to illuminate the workspace and add some style to the space. Lily Ann Cabinets offers cabinet lights that would be perfect for your kitchen.
Checkout: How to Choose the Best Kitchen Lighting

4. Glass Cabinet Doors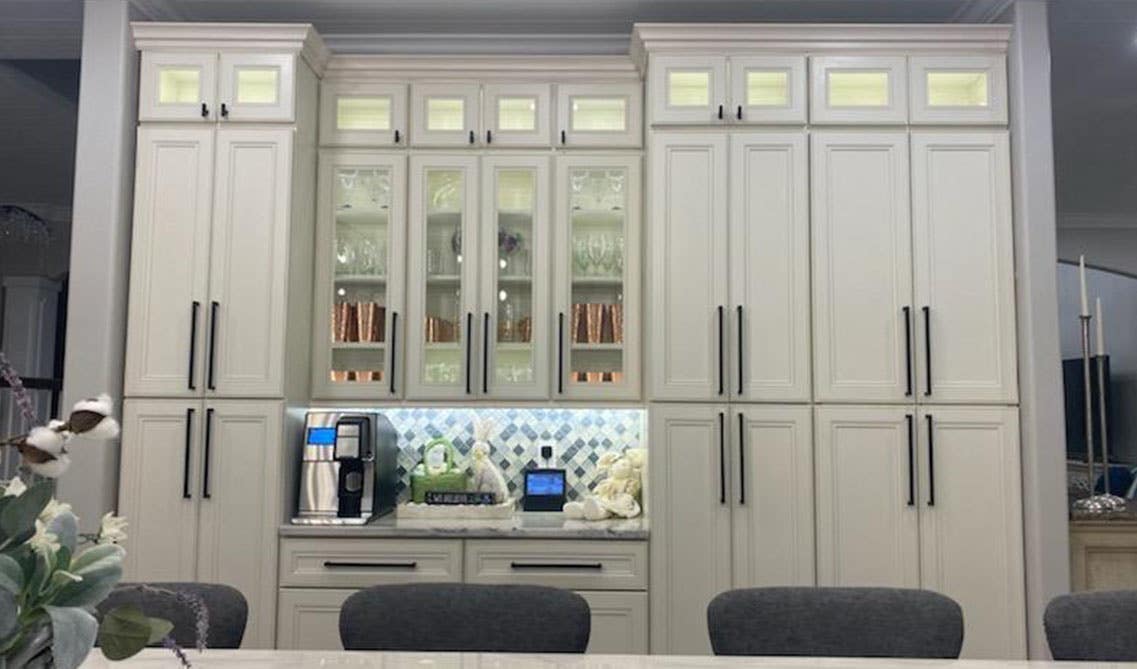 Lily Ann Cabinets is a company that offers a variety of high-quality kitchen cabinets, including cabinets with glass doors. Glass cabinet doors can be a great way to showcase your favorite dishes or add some visual interest to your kitchen design. Lily Ann Cabinets offers several styles of glass cabinet doors to choose from, including clear glass, frosted glass, and decorative glass.
Clear glass cabinet doors are a popular option for those who want to display their dishware or collectibles. They allow you to see inside the cabinet and add some brightness to the space. Frosted glass cabinet doors, on the other hand, provide a more subtle look while still allowing some light to filter through. They can also be a great option for those who want to add some privacy to their cabinets.
5. Minimalist design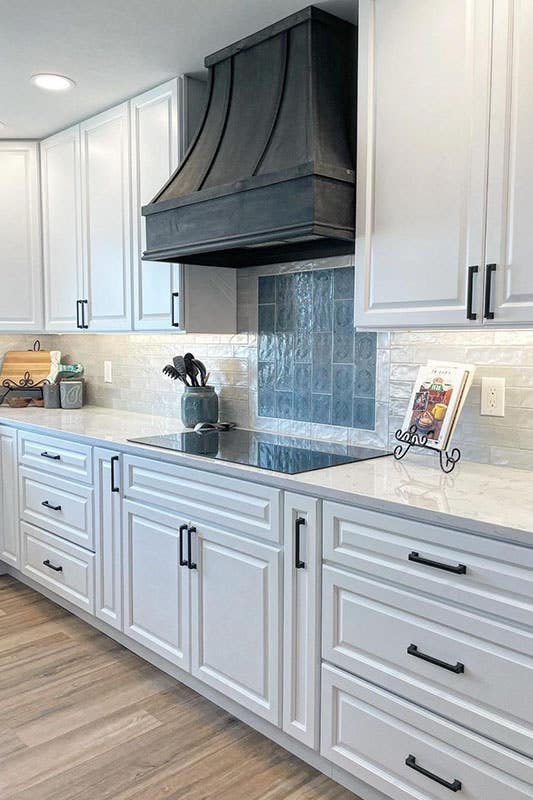 A minimalist design can work well in a galley kitchen, as it can help to keep the space uncluttered and organized. Choose a few key pieces to display, and keep the countertops clear of unnecessary items.
If you are unsure of what style of kitchen will work best for you or you would just like a professional's opinion, Lily Ann Cabinets offers free 3D designs. This service allows customers to visualize their new kitchen or bathroom design before making a purchase. Lily Ann Cabinets offers award winning designers to help create detailed and accurate 3D designs that include every aspect of the space, from cabinets and countertops to lighting and appliances.
In conclusion, a galley kitchen can be a stylish and functional space with the right design ideas. By incorporating open shelving, bold backsplashes, lighting, monochromatic color schemes, compact appliances, glass cabinets, and minimalist design, you can create a galley kitchen that maximizes space and functionality while still reflecting your personal style.
Related Blogs:
FAQ's
1. What is the standard size for a galley kitchen?
This depends on the size of your home however the average galley kitchen size is about 7 to 12 feet in width.
2. Can you put an island in a galley kitchen?
There are many galley kitchen layouts with islands, however, this is your choice. Without an island, you have more space, but no seating. If you have an island, you get seating but sometimes a narrow walkway.
3. What is the best lighting for a galley kitchen?
Lily Ann Cabinets offers the best lighting for any kitchen layout. The LED lights are easy to install and look amazing in the space