If you're like us, you're probably shell-shocked that we are so close to the holiday season. You're probably thinking about how to prepare your home for holiday décor, host guests, and declutter and organize your house. It can seem overwhelming, but we have compiled a list of some of our best sellers to help you get organized and make this holiday season easy peasy!
Let's Start in the Kitchen
A significant part of the holiday season, and what brings people together, is the food, which means you're more likely to spend more time in the kitchen. Subtle but innovative organizational designs for storage can help declutter your kitchen counters, organize that junk drawer and make accessibility to cooking utensils easier and less frustrating for you.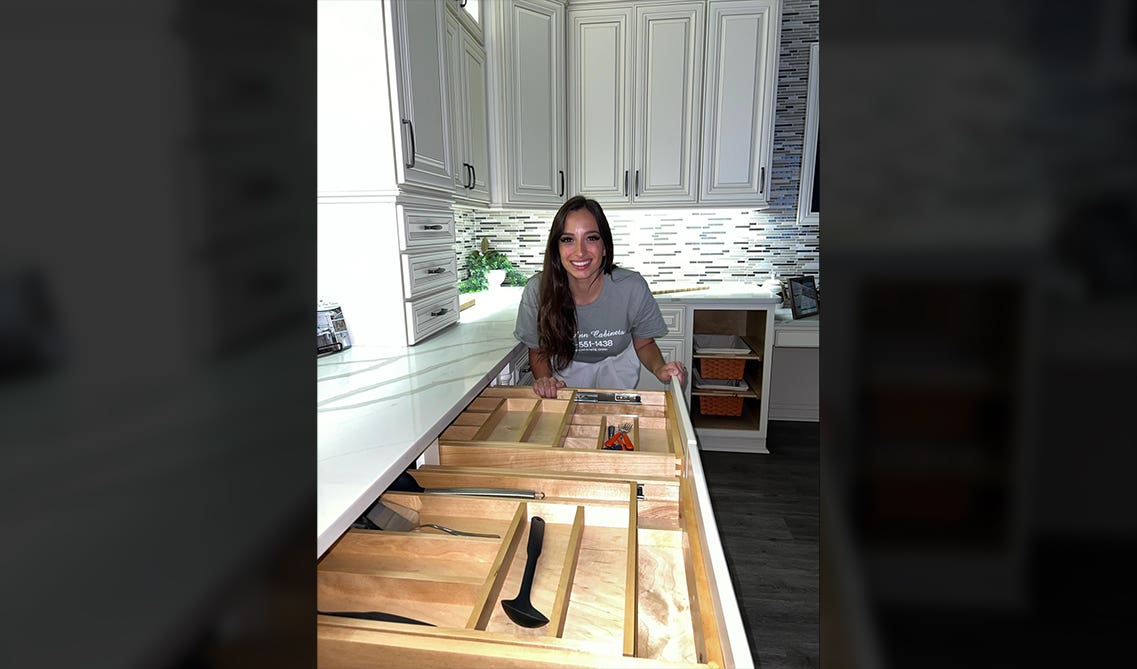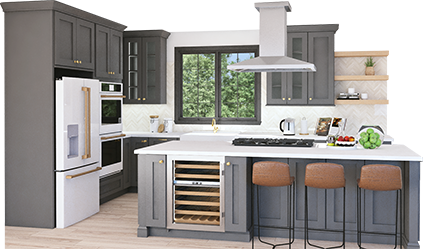 Get your FREE 3D kitchen design today!
Start Now
The easiest way to make your kitchen space functional and look less cluttered is to take things off the counters. Spice racks, cooking utensils, and knife storage blocks are a thing of the past as kitchens shift to a more appealing, less cluttered look by making better use of their drawer space. Instead of storing your knives in a bulky block that takes up space on your kitchen counter, use our Knife Drawer Organizer to clear up space. Another tip for decluttering your counter space is to move all your cooking utensils and cutlery into the drawers under the counter. We suggest our Two Tier Wood Insert to maximize the space in your drawers. Our inserts come in different sizes, so they can fit in the most standard kitchen drawers and slide easily, so you can easily access whatever utensil you need for cooking. Trust us; this is a best seller because it offers you so much storage in your kitchen drawers. Our Two Tier Inserts can also help organize that junk drawer we all have in our kitchen. You can also use our Cutlery Dividers or Utensil Dividers if you still want drawer organization but don't need two tiers. Our cutlery and utensil dividers come in two different sizes, various colors, and high-quality wood or plastic.
For spice racks or spices storage, Lily Ann Cabinets has endless possibilities, and we recommend you check out our Pinterest Page to view different inspiration ideas. However, we will share a few with you here. A kitchen trend for spice storage is to put them inside a neighboring drawer to the kitchen stove but in an easy-grab and easy-to-read Spice Tray Drawer Insert. Pinterest is full of these beautiful videos that all feature beautifully organized spices in a drawer set up on our spice tray drawer insert. Another innovative favorite for kitchen spice storage is our Base Filler, again making the best use of dead cabinet space with functionality and space maximization. It's our patented design and one of our best sellers; run to our page to check it out!
Lily Ann Cabinets has put a lot of thought into making kitchen storage innovative and effortless.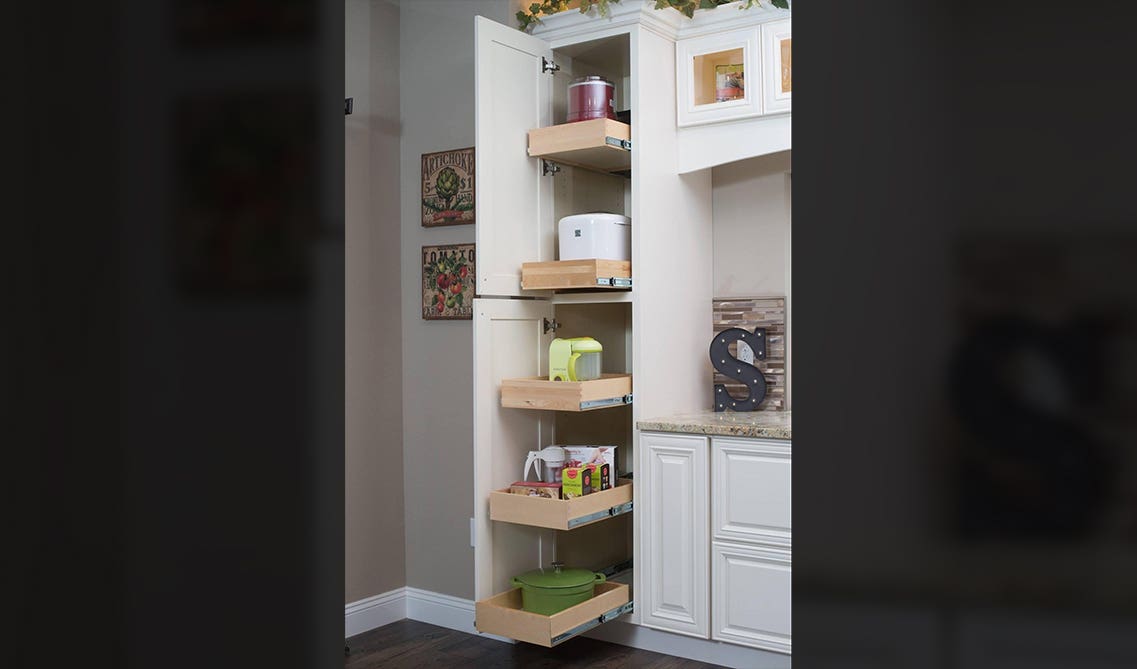 One of our most significant design considerations was to make it a less back-breaking ordeal to reach for those stock pots or baking dishes with our Pot and Pans Roll-Out Shelf. Our three tiers roll-out shelf is easy to install in our 30' cabinet and makes storing your pots and pan much easier since the entire shelf pulls out of the cabinet, so you don't have to dig into a cabinet for lids or baking dishes. If you don't have 30' cabinet space but want to use smaller spaces, we have Slide Out Drawers with Dividers you can install that make storing your pots and pans or Tupperware a breeze.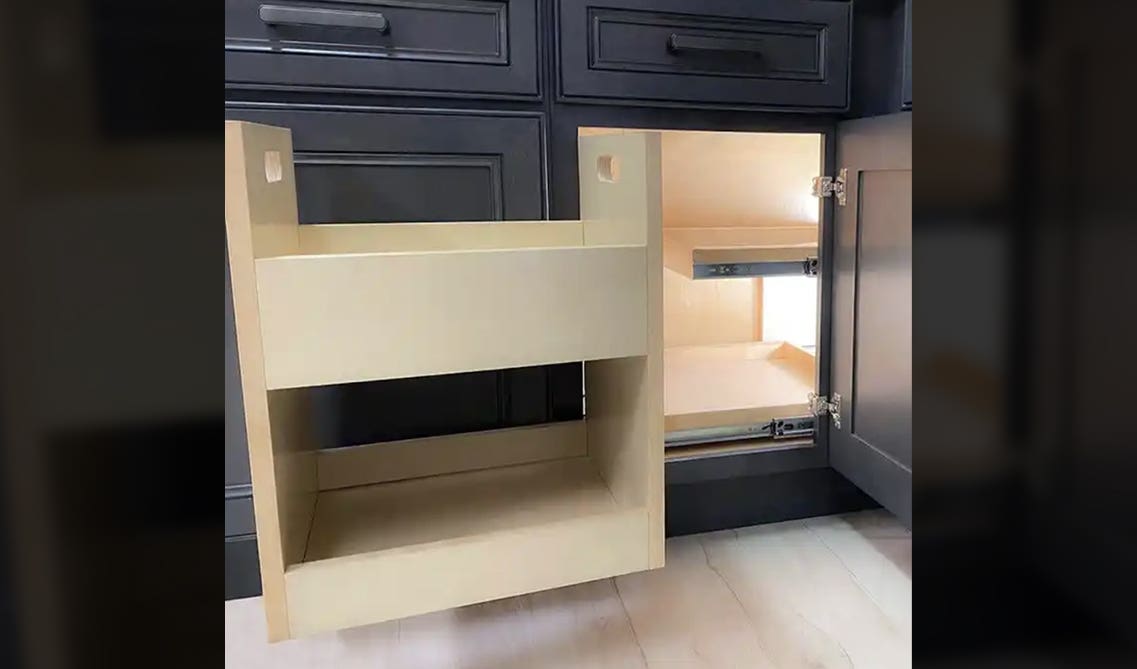 Another thing Lily Ann Cabinets considered was using dead space in kitchen cabinets. Usually, cabinets are designed for you to have to store items inside, but no one wants to go fishing for pots and pans back in the blind corners of cabinets. Unless you have a pull-out storage system that brings the items in those spaces to you, like our Blind Corner Base Caddy. We love the blind corner base caddy because it maximizes your kitchen cabinet capabilities in a practical and accessible way. 
We have many more options for getting things out, from being out in the open in your kitchen, making it look busy or cluttered, to having them tucked away in innovative and functional ways. You can find all our options under our categories tab for kitchen cabinets and drawer organization. 
Also Read: 11 Easy & Affordable Kitchen Christmas Decor Ideas

Having Guests and Need Somewhere to Put Them?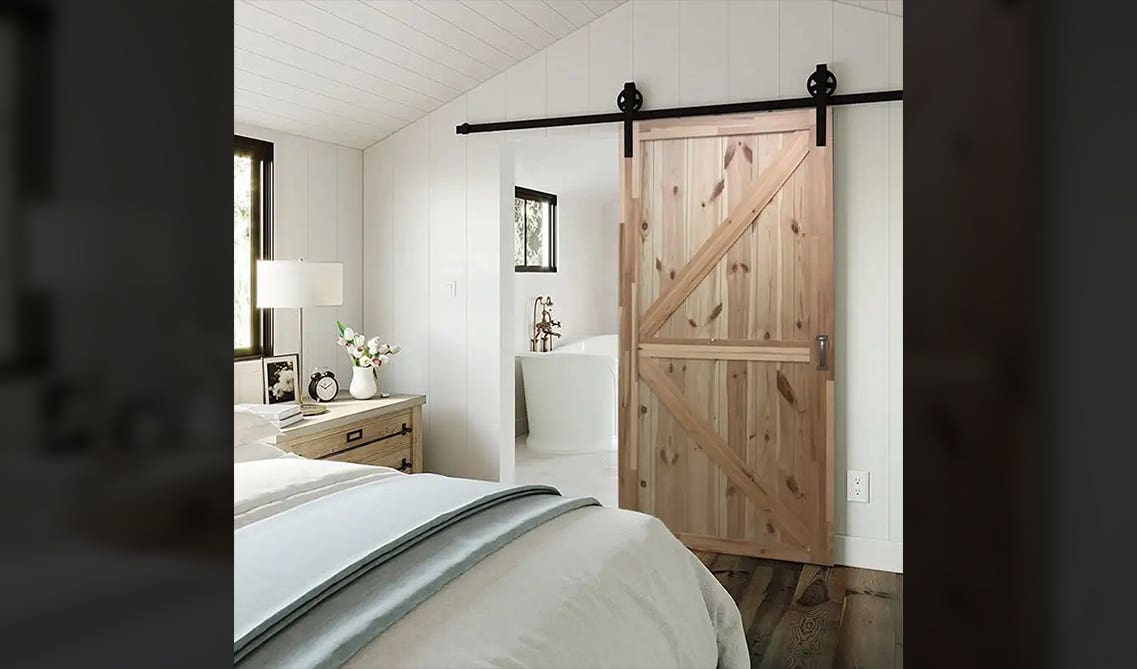 Many homes now feature bonus rooms in their designs; a bonus room is just an open, doorless space. Usually, this space is used as a sitting room or home office. As the holidays approach, you can add a Barn Door for privacy and offer it as a guest room for guests to stay overnight.
According to House Digest, Barn doors are trending and will never go out of style due to their functionality and sleek minimalistic design, giving your home a less chaotic, minimalistic vibe. So, if you're looking to convert your office into a more private space to offer guests during the holiday season or want to hide your busy office space, a barn door is a great option. Installation is easy, and you can read our blog on how to install a barn door.
Barn doors not only help to create privacy for bonus rooms but if you're looking to give your pantry door or any door an update to create a more modern and sleeker looking, a barn door might be just the ticket. 
Lighting Can Make All the Difference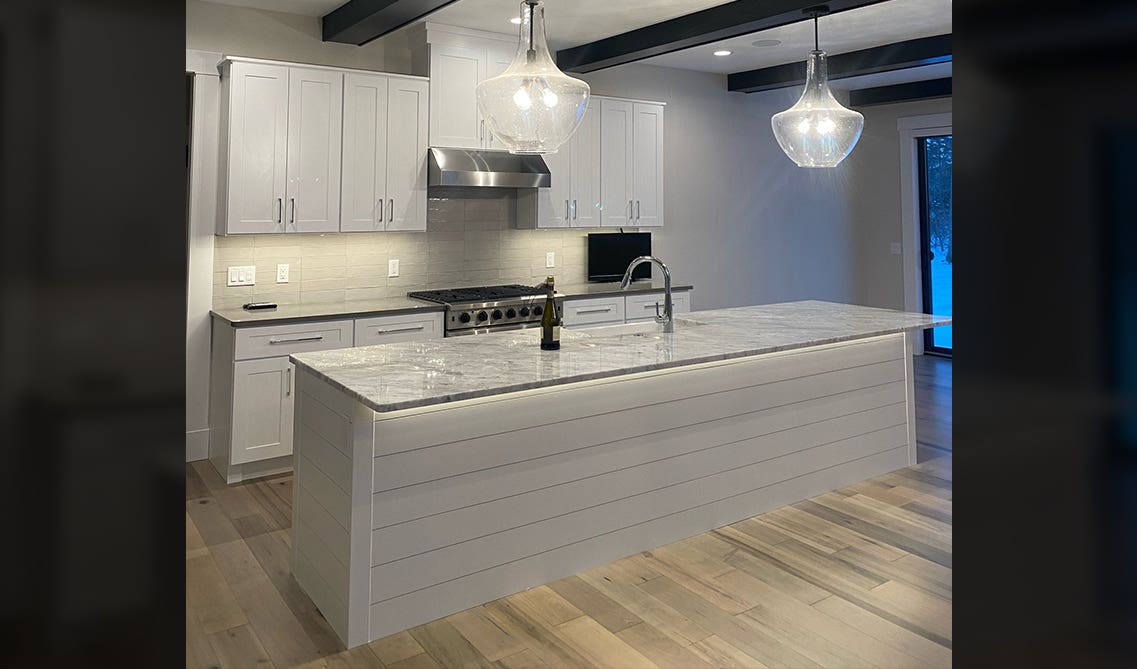 Something you might not have considered that can give your home a more open feel is Lighting. Proper Lighting in family rooms and kitchens can brighten the space giving it a more relaxed feel. Recessed Lighting can help create focus light in certain dark corners, and it can also help highlight areas you want to show off to your guests. Unlike hanging light fixtures, recessed Lighting, you can aim towards artwork you have hanging on a wall to draw attention to it from guests. Recessed Lighting is modern and can be cost-efficient as they are inexpensive to buy, and many offer energy-efficient options. This holiday season, you can create a more open feel and draw attention to the best areas in your home by trading in hanging light fixtures for recessed Lighting. 
Also Read: How to Choose the Best Kitchen Lighting

Another way to add Lighting and warmth to a room is by adding an exquisitely finished electric Fireplace and Mantel. Adding a fireplace to your main living areas is a great way to add flare and elegance to your home while giving it a warm and cozy feel everyone loves, especially during the holiday season. 
A fireplace makes a great place to add a wreath and Christmas stockings for décor in your home. We know you won't regret adding a fireplace, not just for decorating reasons but also because it's an intelligent way to heat any room during the cold months. 
We know this is a busy time, and we hope these tips and options help you maximize your time and space during this holiday season. Here's to a happy holiday season!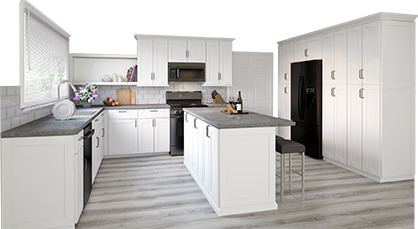 3D Kitchen Visualizer Tool
Bring your dream kitchen to life with our free kitchen visualizer!
Design Now