If you find yourself scrambling to find the frying pan each morning and making a lot of noise in the process, you aren't alone. Millions are victims of this pan-demic every day. The good news? Lily Ann Cabinets has 4 easy pots and pans storage ideas that will take the stress out of your morning omelette.
1. Single Pull-Out Basket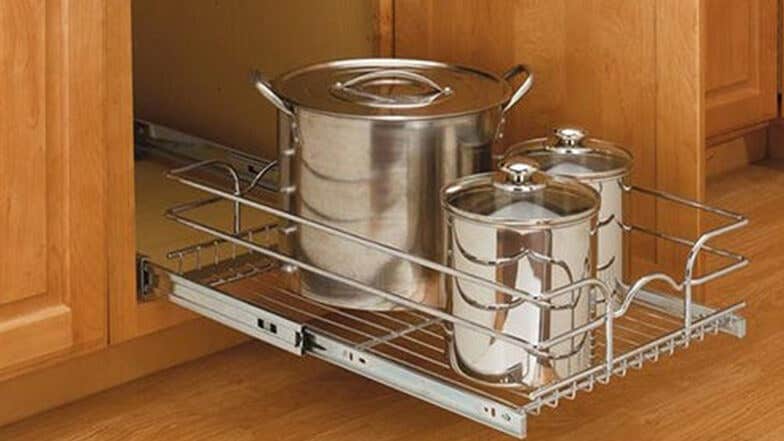 Big cabinets can be both a blessing and a curse: you get a ton of pots and pans storage space, but reaching the cookware all the way at the back can be a challenge. A pull-out basket for your cabinet is a great option because it eliminates the need to get down on all fours and reach to the back (let's admit it, we've all done this before). The ball-bearing slides on this pull-out basket ensure an easy glide and fast access to your kitchenware.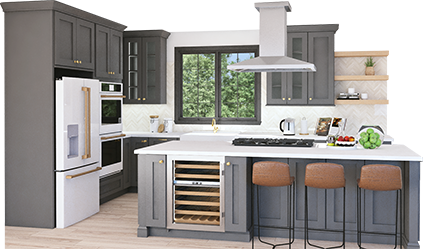 Get your FREE 3D kitchen design today!
Start Now
2. Chrome Two Tier Cookware Organizer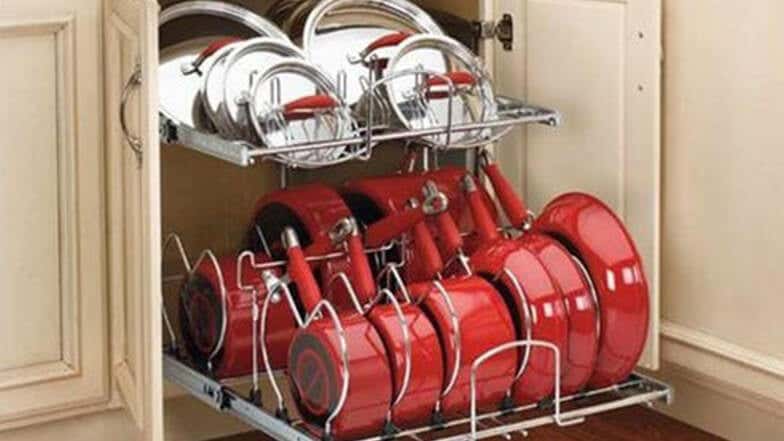 Is your collection of pots and pans overflowing out of every cabinet in your kitchen? If you answered yes, then this pots and pans storage solution is for you. This two tier cookware organizer allows you to conveniently store all of your cookware in the same cabinet. Plus, the two tiers slide out independently so you can always grab what you're looking for with no hassle.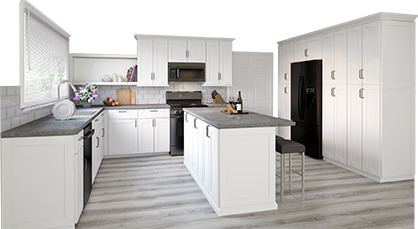 3D Kitchen Visualizer Tool
Bring your dream kitchen to life with our free kitchen visualizer!
Design Now
3. High Tray Dividers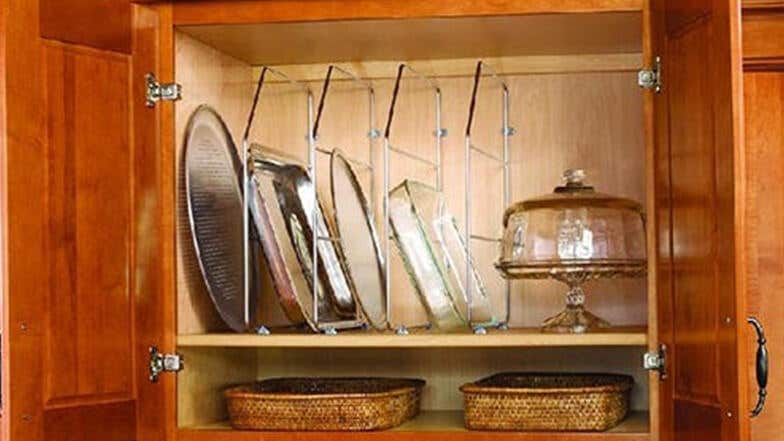 Need pots and pans storage ideas for skinny cabinets or hard-to-reach hanging cupboards? When it comes to these kinds of cabinets, we recommend maximizing space with our high tray dividers. These dividers are a cost-effective way to keep your pans, plates and trays separate and organized. Instead of waking up the whole neighborhood trying to find the right cookie tray, you can simply (and quietly) slide dishware in and out with ease. They also come with handy mounting clips for quick and easy installation.
4. Double Soft Closing Slide Out Drawers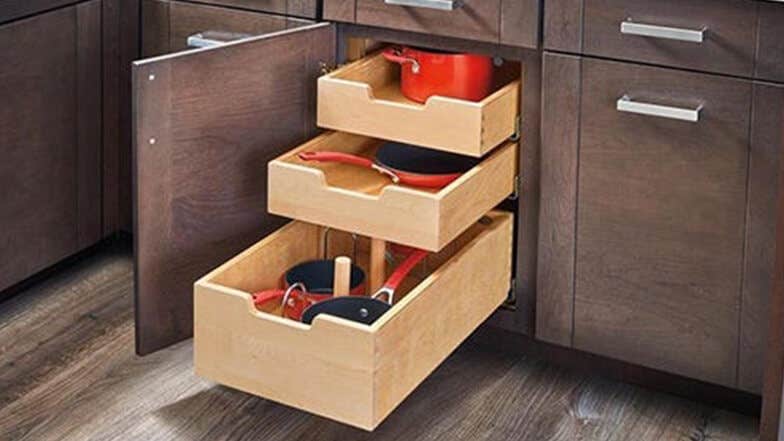 Lastly, these double soft slide out drawers will make a great addition to your pots and pans storage. With soft-close sliders and handy dividers, these drawers offer a simple and silent way to store your kitchenware. We love the sturdy wooden style and construction of these drawers — they fit seamlessly with the design of any kitchen and offer a clean look with great functionality.
Make These Pots And Pans Storage Ideas Your Own With Lily Ann Cabinets
Now that you have plenty of ideas for how to organize pots and pans, head to our selection of cabinet organizers to find your perfect fit. Lily Ann Cabinets offers the best storage for pots and pans to keep your kitchen organized​ and make the most of your space. Need help envisioning how the final product of your kitchen design will look? Use our free 3D kitchen design tool to get started today!