If you're looking for a kitchen design that combines traditional farmhouse charm with modern style and convenience, then a modern farmhouse kitchen might be the perfect choice for you. This popular kitchen design trend takes the best elements of classic farmhouse kitchens and updates them with sleek and contemporary touches, creating a beautiful and functional space that's perfect for cooking, entertaining, and everyday living.
Here are some modern farmhouse kitchen ideas to help you create the perfect space for your home:
1. Shaker-style cabinets: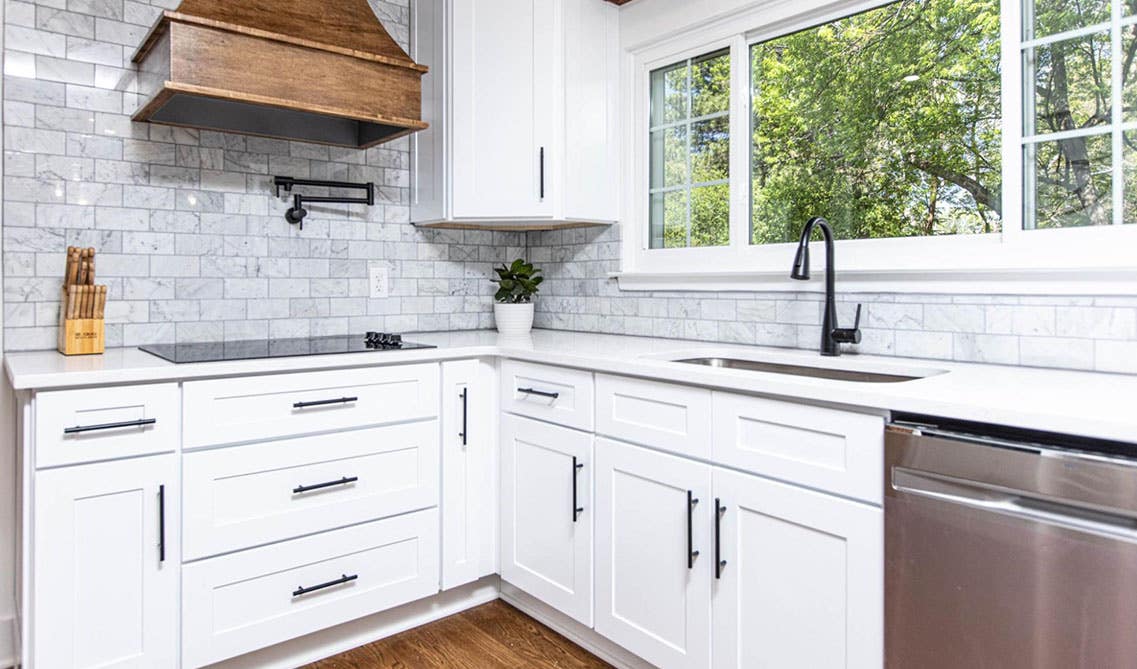 One of the hallmarks of a modern farmhouse kitchen is its use of simple, clean-lined cabinetry with a touch of rustic charm. Farmhouse white kitchen cabinets are a perfect fit for this aesthetic, with their recessed panels and minimal detailing. Paint them in a crisp white or a muted shade of gray or blue for a classic farmhouse look. Using farmhouse white kitchen cabinets fit perfectly with any kitchen and look amazing when going for a farmhouse look! 
Also, Read Top 3 Kitchen Designs by Lily Ann Cabinets
2. Natural materials: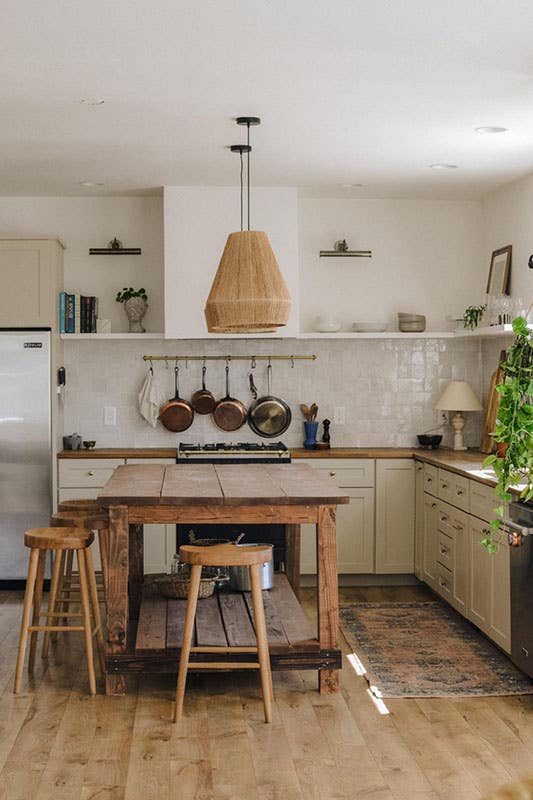 Natural materials like wood, stone, and metal are key elements of a modern farmhouse kitchen. Consider incorporating these materials into your backsplash, countertops, flooring, and even your lighting fixtures. For example, you could use a reclaimed wood plank wall to add texture and warmth to your kitchen, or choose a matte black faucet to add an industrial touch.
3. Open shelving: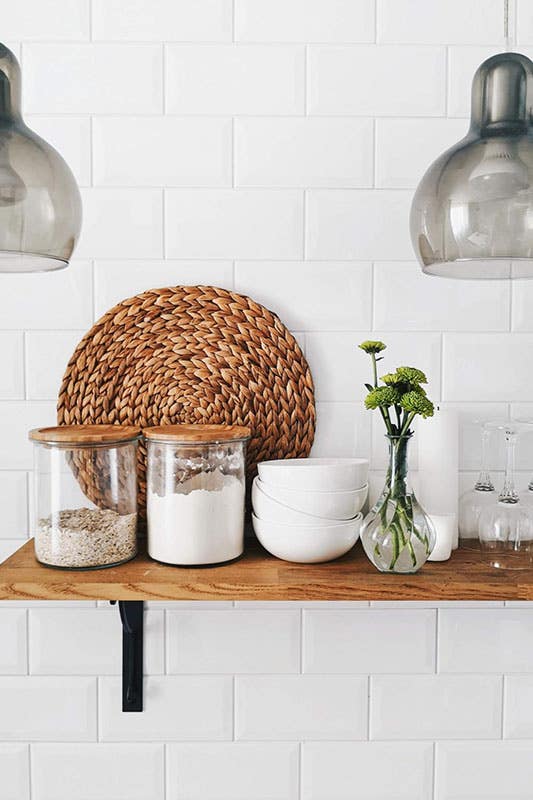 Open shelving is a popular feature in modern farmhouse kitchens, as it allows you to display your favorite dishes, glassware, and decor items while also providing easy access to your most-used kitchen tools. You can use rustic wood or metal brackets to support your shelves and mix and match different materials and finishes for an eclectic look.
4. Farmhouse sink: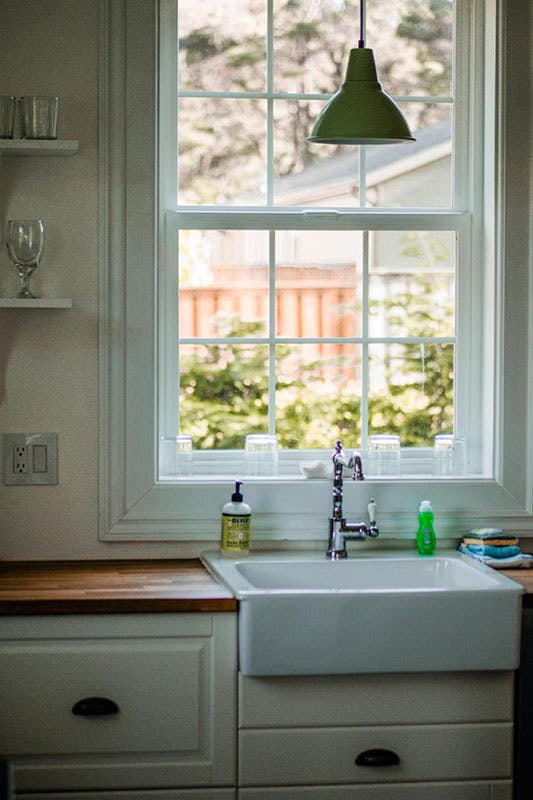 A farmhouse sink is a classic element of a farmhouse kitchen, and it's also a practical choice for a modern kitchen. These deep, wide sinks are perfect for washing large pots and pans, and they add a charming touch to your kitchen. Choose a white porcelain or fireclay sink for a timeless look, or go for a sleek stainless steel option for a more modern feel. Lily Ann Cabinets offers a large variety of farmhouse sink bases that are not only durable but less expensive than other places! 
Read on How to Choose a Kitchen Sink to Fit Your Layout
5. Vintage touches: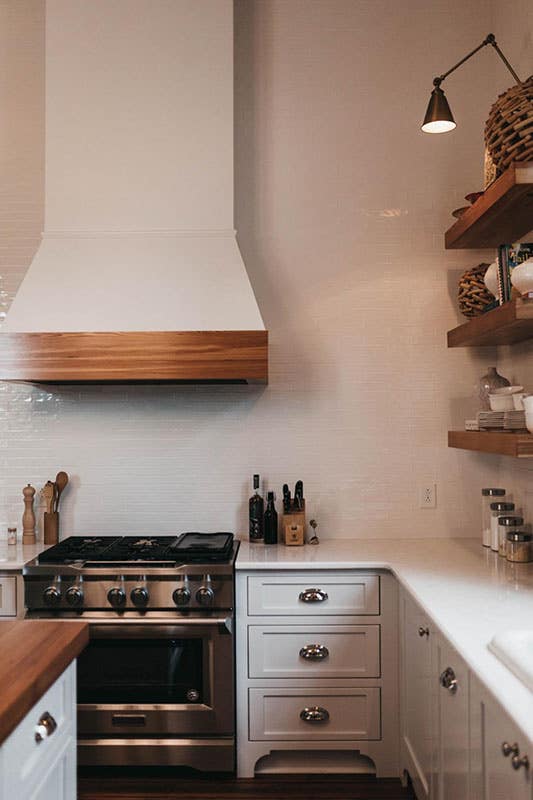 Vintage items are a great way to add character and charm to your modern farmhouse kitchen. Look for antique light fixtures, weathered wood accents, and vintage-inspired decor items like enamelware, old-fashioned canisters, and wire baskets. These items will add warmth and personality to your kitchen, while also reflecting your personal style.
6. Neutral palette: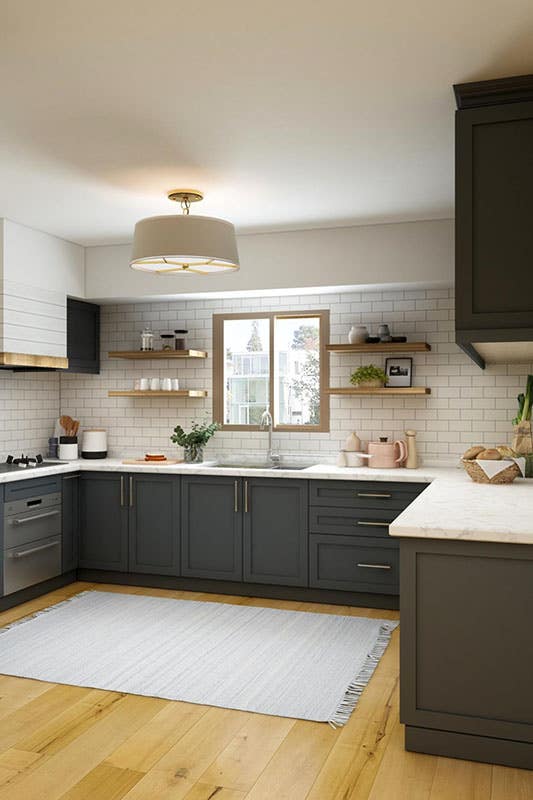 A modern farmhouse kitchen typically features a neutral color palette, with shades of white, gray, beige, and black dominating the space. Farmhouse kitchen white shaker cabinets are perfect for a neutral palette. These colors provide a clean, timeless backdrop for your kitchen design, and they also allow you to add pops of color and pattern to your decor and accessories.
In summary, a modern farmhouse kitchen combines the best of both worlds: classic farmhouse charm and modern convenience. With the right mix of materials and color palette, you are set up for success when creating a farmhouse kitchen! 
Don't forget that we offer FREE 3D designs and quotes, as well as FREE samples! 
Related Blogs: 
FAQs:
1. What color cabinets look best in a farmhouse kitchen?
The cabinet color that looks the best in a farmhouse kitchen is a shaker white cabinet or York Driftwood Grey. 
2. What is the best cabinet style for a farmhouse kitchen?
The best cabinet style for a farmhouse kitchen is shaker or York style cabinets. 
3. What are modern farmhouse colors?
The colors for modern farmhouses are greys, blues, white, and black!