Mind the gap is a phrase used in the UK so that people are careful when stepping into the train. However, in the context of home design, you've probably minded the gap between your kitchen cabinets and the ceiling.
Modern kitchen designs have done away with the kitchen soffit, which is the wall that was built out to be flush with the front of the cabinets used to conceal vents and wiring cables above cabinets. Today, builders have opted for leaving a gap between the cabinetry and ceiling in the hopes of giving the kitchen space a more open and brighter feel.
The problem with the gap is that many homeowners find it awkward looking, and many wonder why it's even there in the first place. In this article, we will give you some ideas to help dress up the gap so you won't mind it as much, but first, let's talk about why it's even there in the first place.
The gap above the cabinets has to do with cabinet size and accessibility; most kitchen cabinets are built in standard sizes, and if the installer mounted them flush against the ceiling, they would be too high to be functional. So, to make them accessible for storing dishes and mugs, standard cabinets are installed with that awkward gap between cabinets and the ceiling. To give you inspiration on how to best use that space above your cabinetry, here are some Kitchen Design ideas:
Extra Storage
Have an extra large cutting board you don't use often? Your kitchen cabinet top is a great place to decoratively store your cutting board until you need it again. Home designers recommend placing your pretty serving plates and vases in the gap above your cabinets so that you can store them while also adding kitchen decor to your kitchen cabinet design.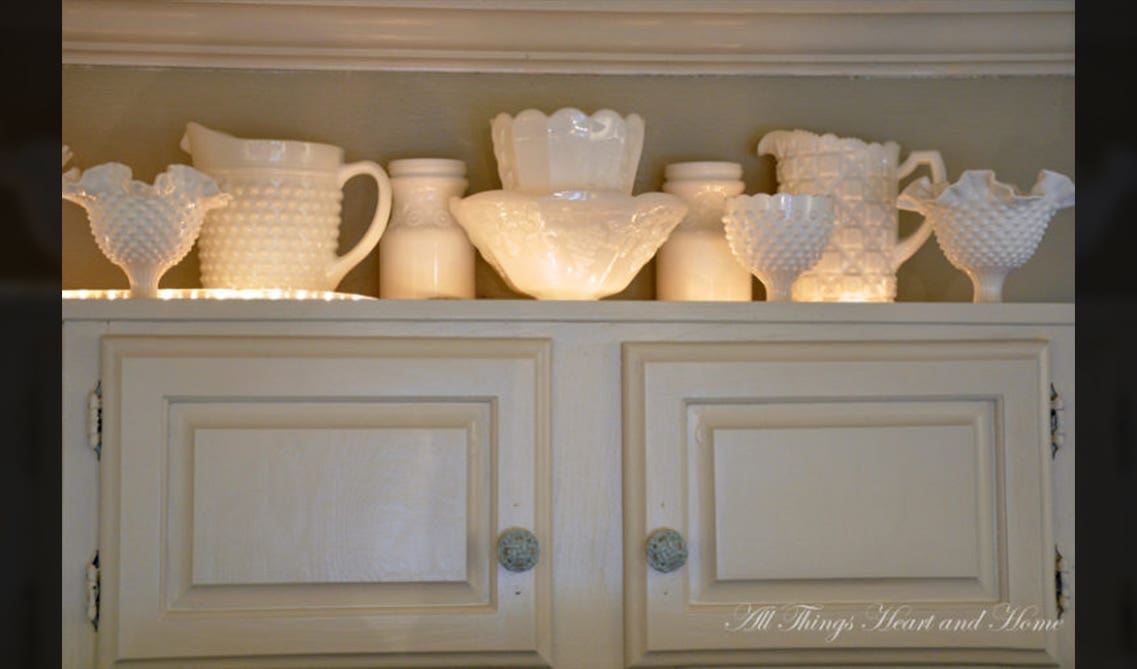 Since you're using the area to display your pretty serving trays, bowls, and vases, you might want to consider also adding some lighting for ambiance. To give your cabinets a more expensive look, we recommend you use our cabinet lighting to add illumination to highlight your displayed cookware. Adding some soft lighting to your cabinets can help to brighten a dark kitchen and even add a more cozy inviting feel to your kitchen design.
BookShelf for the Bookworm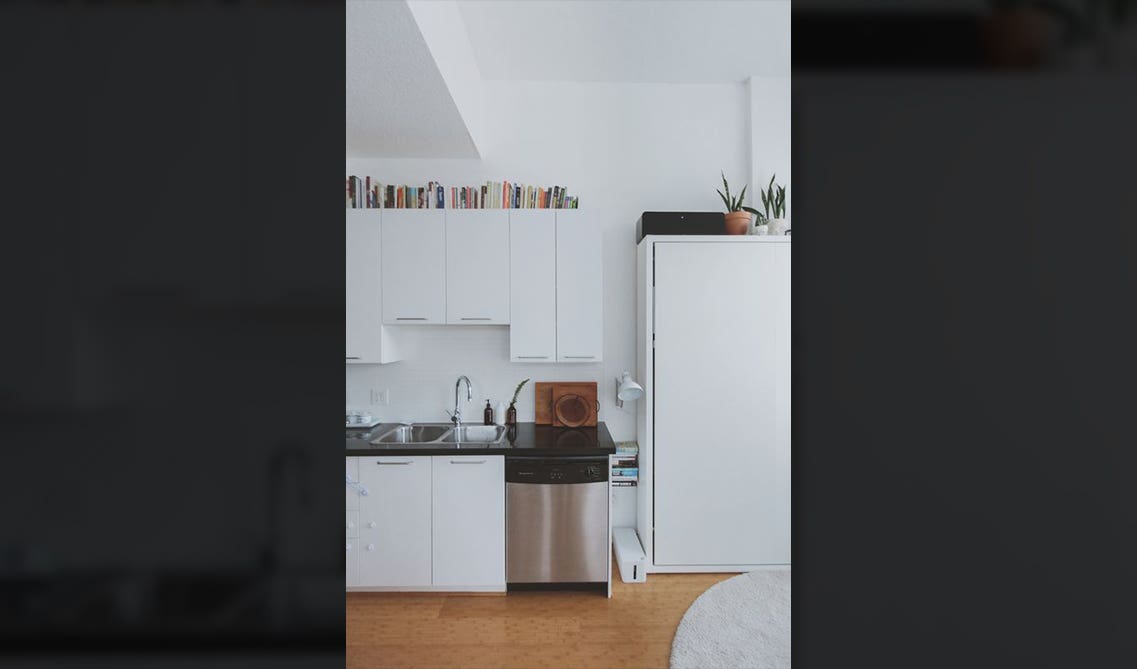 Keep your cookbooks handy by storing them where you need them. If you have a lot of cookbooks, setting them up above your kitchen cabinets is a great place to store them because they are close when you need them but also are such fitting literature to keep in the kitchen, just make sure you have a stool nearby so you can get to them.
Garlands and Kitchen Eatery Signs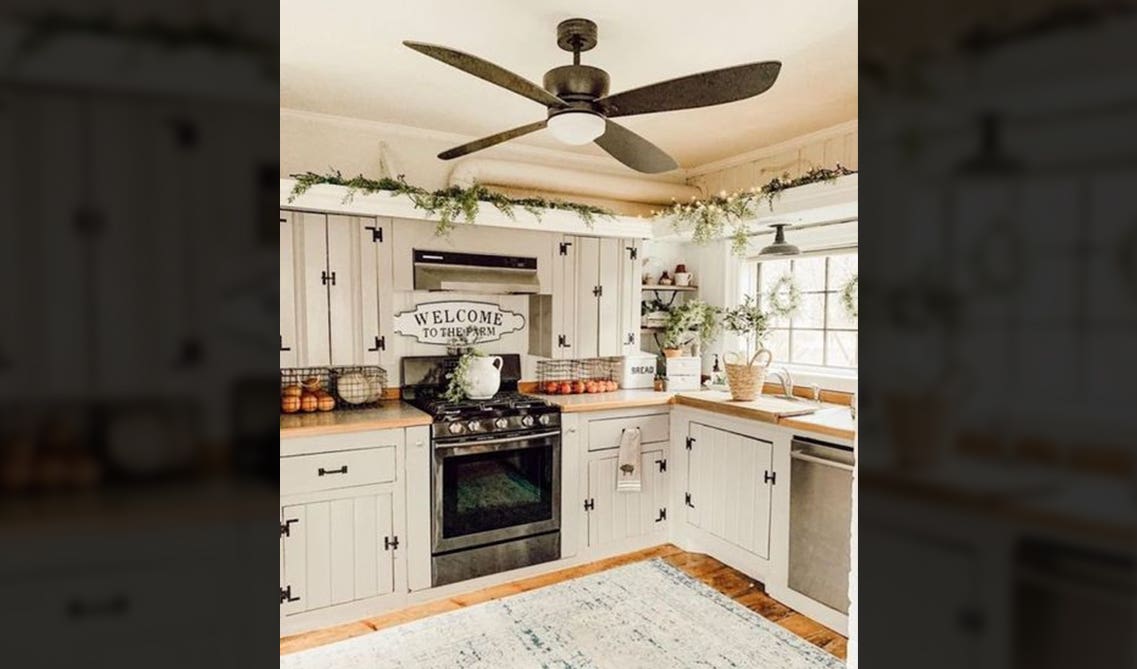 Another popular decor trend for the top of your cabinets would be to add garlands or potted flowers along with signs that invite you to gather or pour yourself a cup of coffee in the kitchen. Though farmhouse Kitchen design has come under fire for being overdone, there are tasteful ways to add some farmhouse decor to a kitchen that pulls your kitchen together in an excellent way. Here are some examples we found on Pinterest.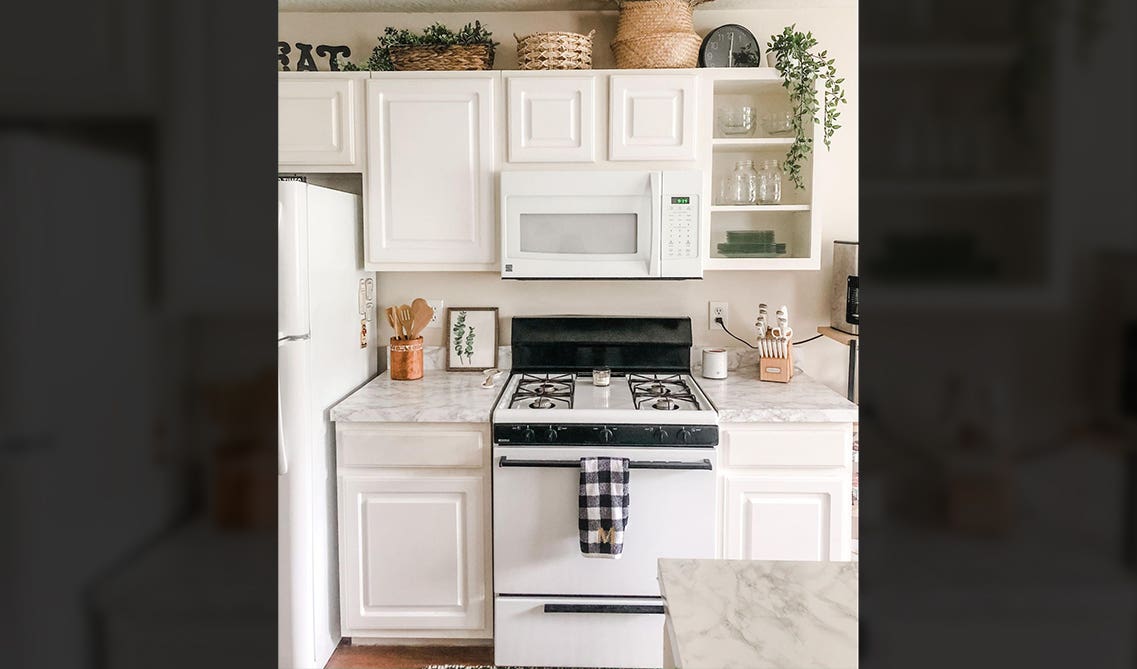 Show Off a Collection

HouseBeautiful.com suggests that you use the gap on top of your cabinets to display any type of collection you have. Maybe you have a plate collection, and displaying them on top of your cabinets can give your kitchen a quirky and unique look that sets you apart from a traditional kitchen. You can even display your favorite art prints, and give your kitchen an upscale feel like this one:
Paint and Wallpaper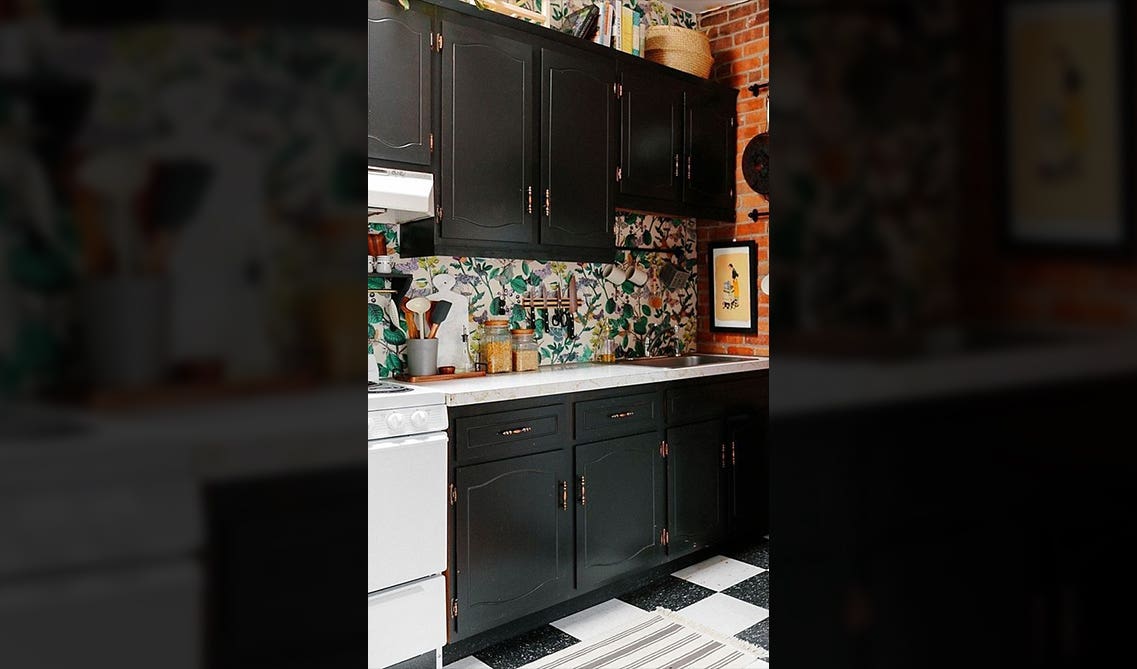 Another popular choice recommended by many home design blogs and magazines is to add wallpaper to the gap above the cabinets. There are so many designs, with patterns and shades that are simply beautiful; depending on the mood you're going for, adding wall paper to the gap above the cabinets can give your kitchen a whimsical, elegant or dramatic look. This is also a very renter friendly choice, that can help personalize your kitchen to feel more like home to you.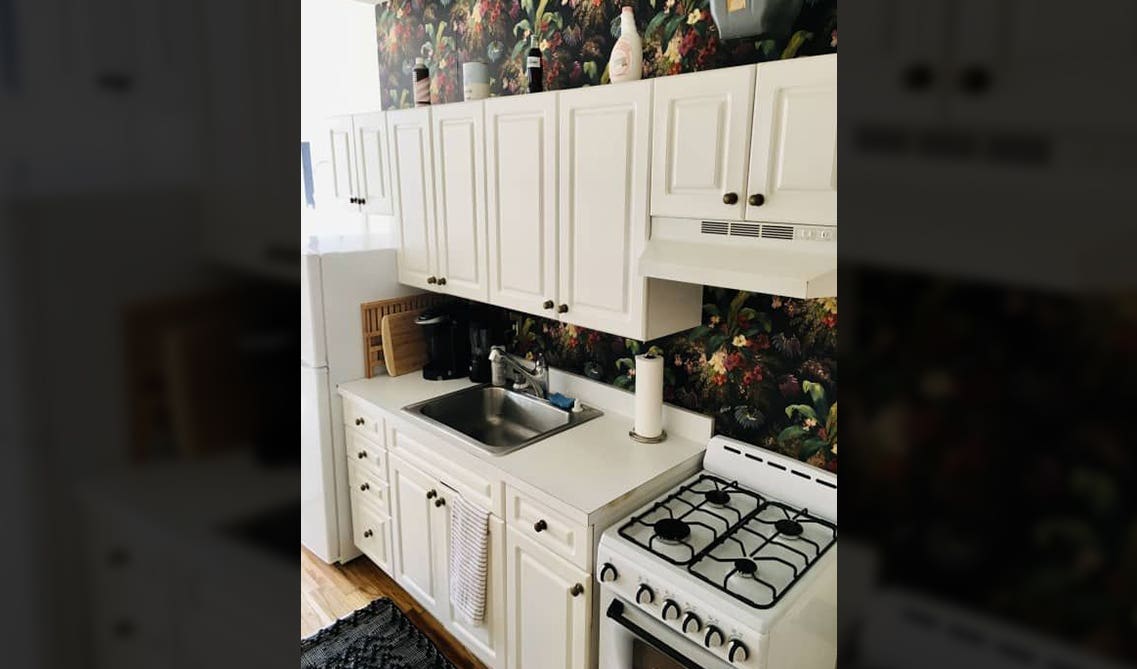 Cabinets Galore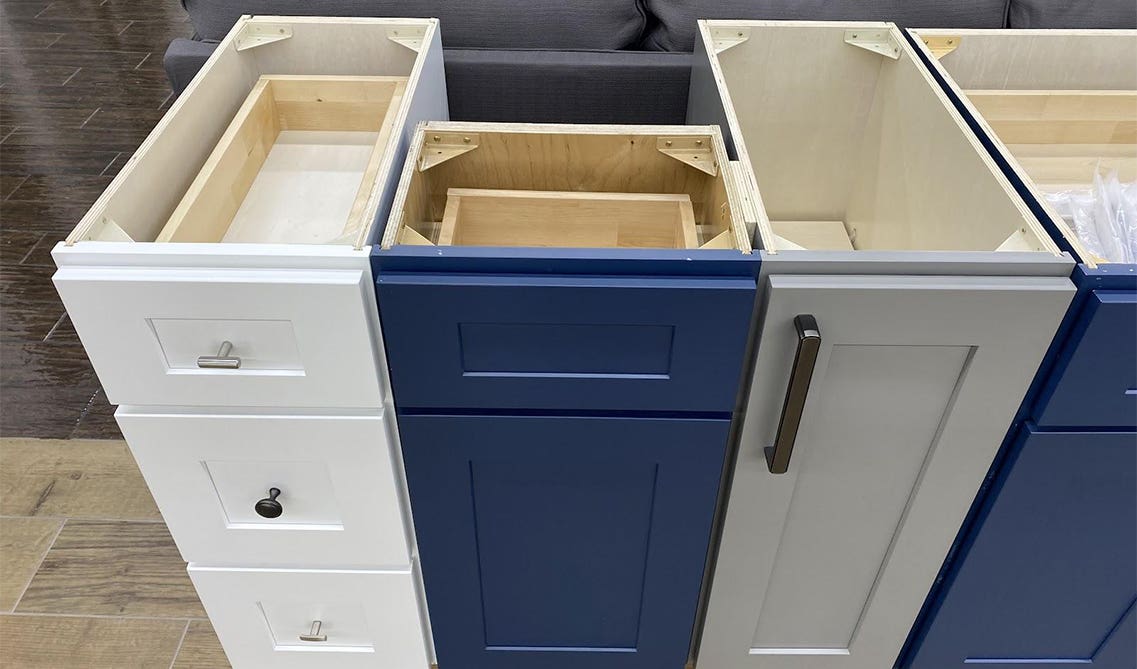 The last trend that has been made popular by many DIY'ers on TikTok is to fill the gap with more cabinet space. This is done by measuring and buying more wood, but the easiest route to take if you are a DIYer is to order a custom-sized cabinet from Lily Ann Cabinets that will fit perfectly in the gap of your kitchen.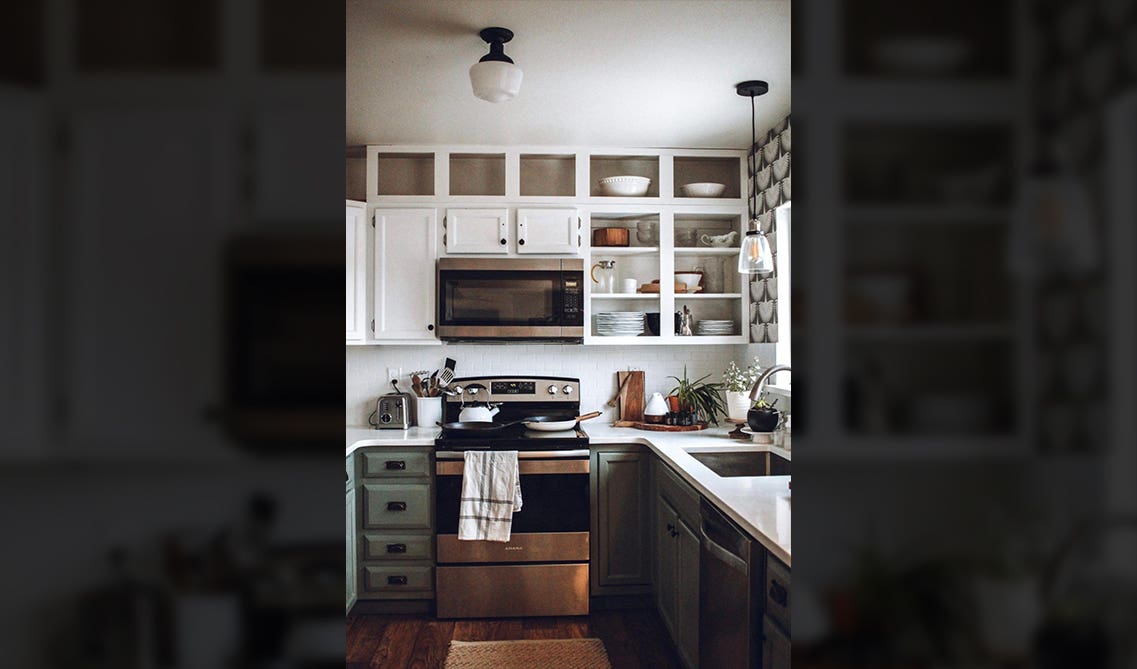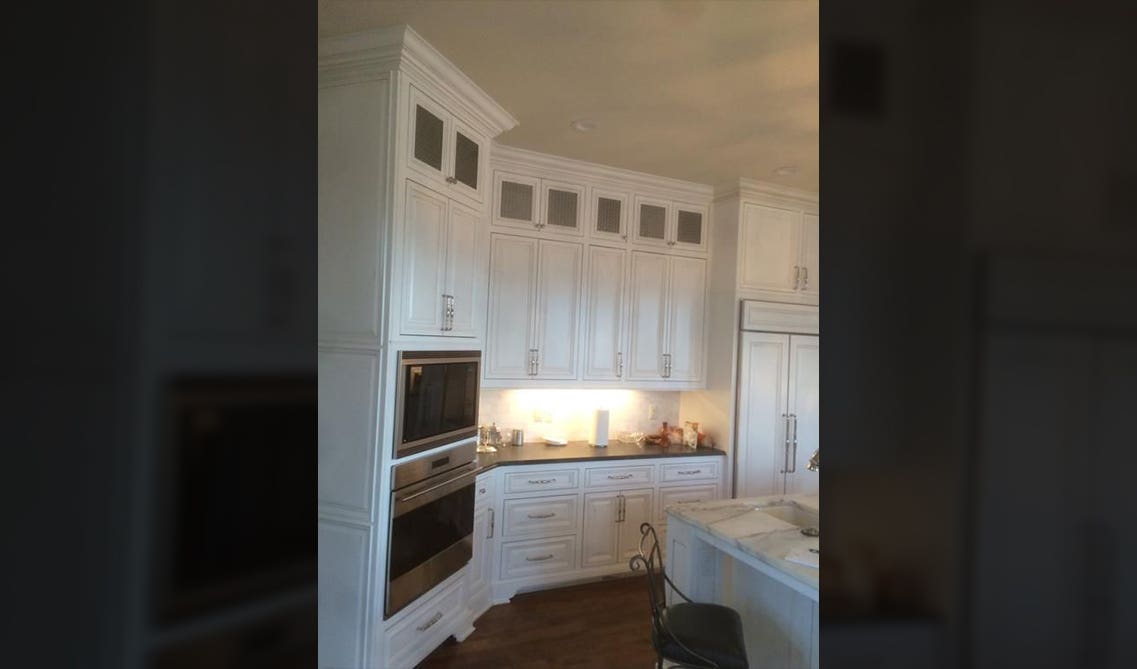 Looking for more kitchen design ideas? Check out more at the Lily Ann Cabinets blog for all of your renovation and interior design needs!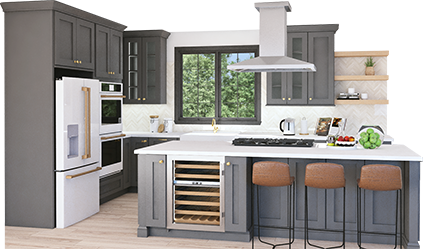 Get your FREE 3D kitchen design today!
Start Now
FAQ
1. Do kitchen cabinets have to touch the ceiling?
The choice is completely up to you when deciding if your cabinet design should take your cabinets to the ceiling. The main things to consider are kitchen space, budget, and ceiling height.
2. Should I put decor on top of the kitchen cabinets?
Placing decor on top of your cabinets is a great way to display your favorite things within your home, and helps fill empty space so your kitchen design looks cohesive and complete.
3. What is the thing above kitchen cabinets called?
The kitchen cabinet soffits are box-shaped walls that connect the cabinets and the ceiling.