Do you feel like your laundry room is an inefficient and cluttered space? If so, you're not alone. With the right design and a few simple ideas, you can create an efficient laundry room that you'll actually enjoy being in. Here are 6 ideas to help you get started.
1) Invest in a Good Washer and Dryer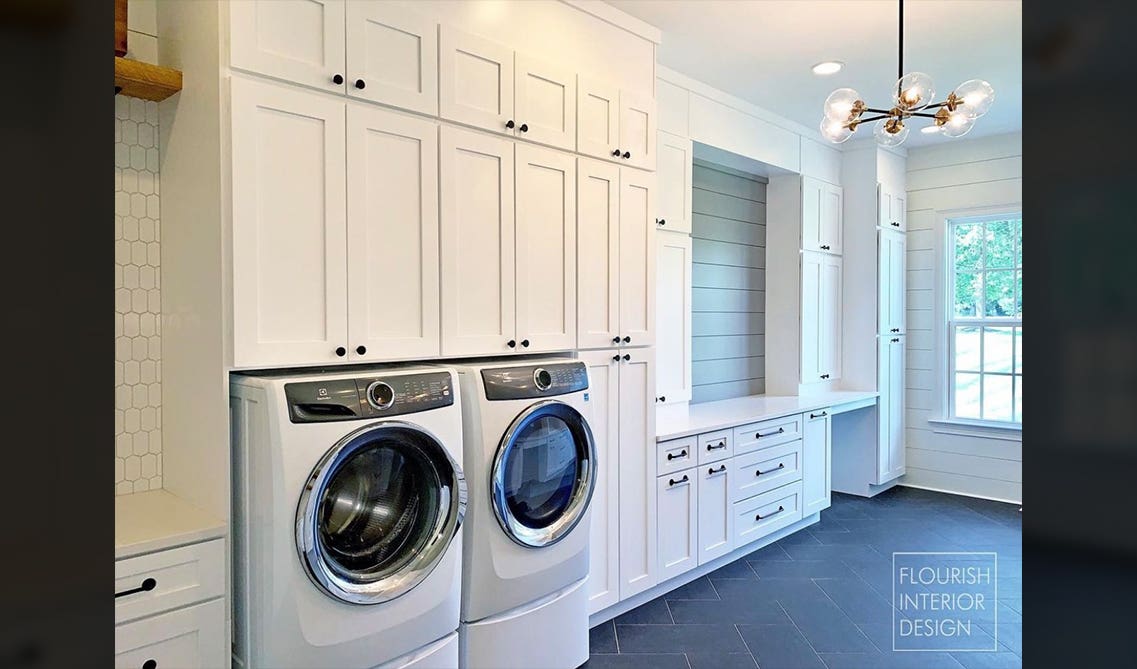 When designing your laundry room, one of the most important factors to consider is investing in a good washer and dryer. High-efficiency machines can save you money on utility bills and will last longer than traditional models. Look for features such as multiple water levels, temperature settings, and anti-wrinkle settings to customize your washing experience. Be sure to research all the features before you make your purchase, and if you can, purchase the matching washer and dryer set to ensure that they will work together well. It's also important to buy machines that are the right size for your space. If you don't have enough room for a full-size washer and dryer set, look for stackable options or even a combo unit.
Learn How to upgrade your laundry room on a budget?
2) Create Storage Above Your Washer and Dryer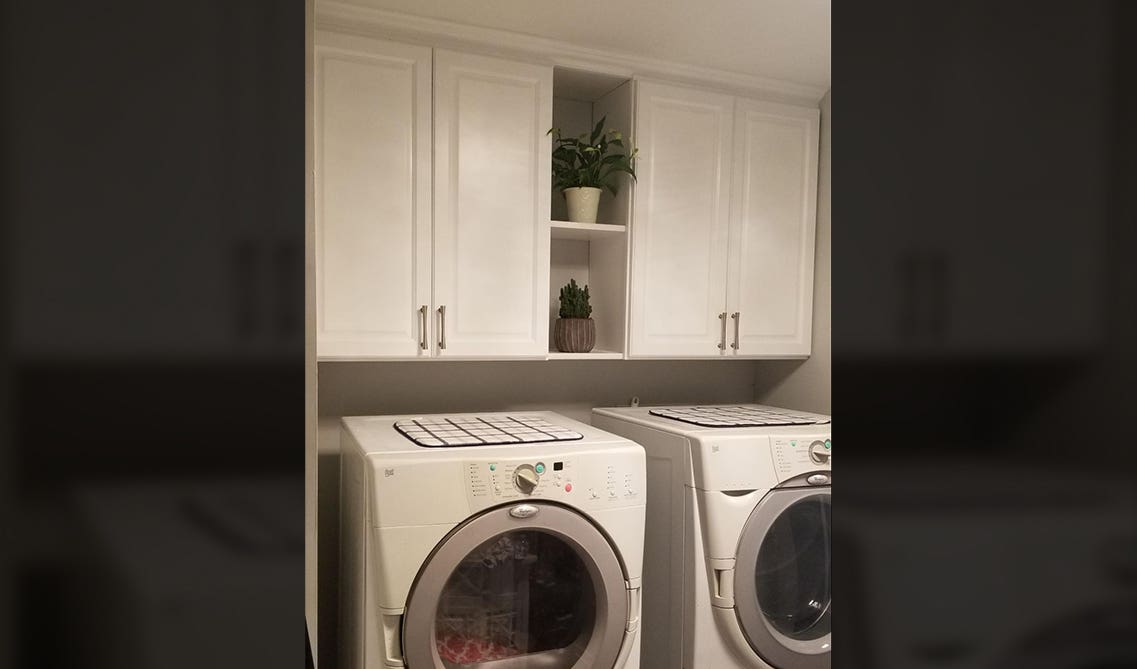 If you're short on floor space, the area above your washer and dryer can be a great place to store items. To maximize the storage potential, consider installing shelves or drawers above the machines. You could also add open storage baskets for items like detergents and fabric softeners. With these pieces of furniture, you can easily find what you need when you need it. Another option is to install a clothes rod above the machines. This will give you a place to hang up items that need to air-dry, such as delicates or sweaters. It will also provide additional space for you to hang items that may not fit in your closet. 
Recommended For You: 14 Effective laundry room organization ideas

3) Install Cabinets
When it comes to laundry room design, cabinets are an essential feature. They provide a place to store all your detergents, fabric softeners, and cleaning supplies. Plus, they can give your laundry room a more organized look. When you purchase laundry room cabinets from Lily Ann Cabinets, you get the highest quality products for the best price. You can easily upgrade your space and make more room for storage for less.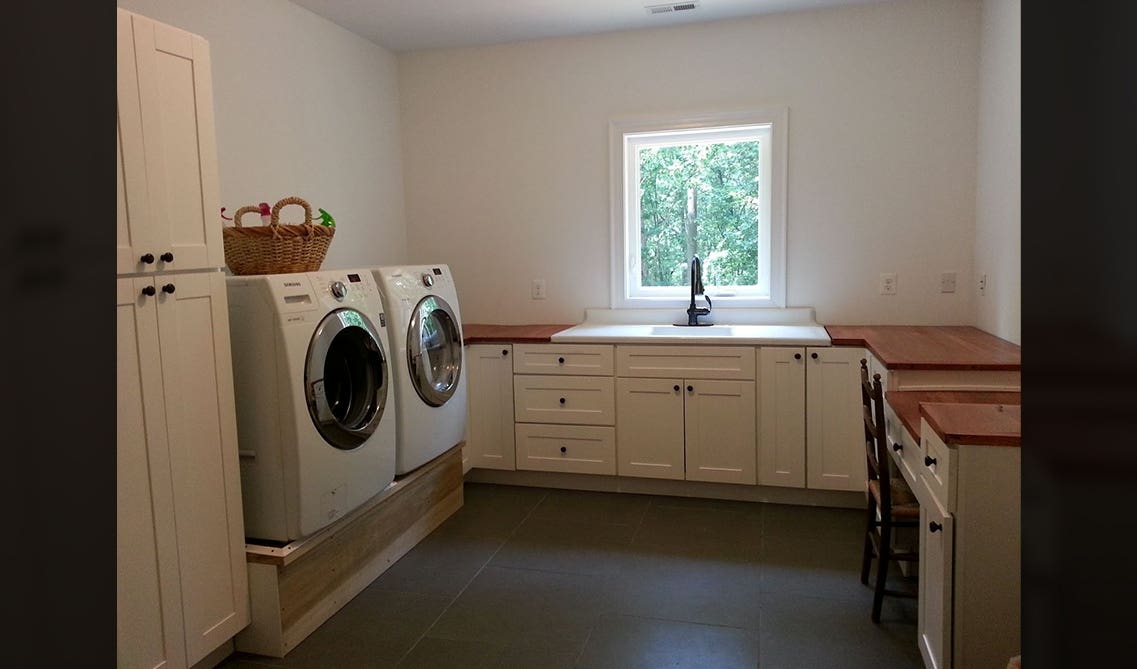 4) Add a Hanging Rack
If you are looking for something more decorative, consider a hook rack. These racks can come in a variety of shapes and sizes, and they often add a touch of style to any laundry room. Hook racks can also double as décor since they can be used to hang artwork or photos as well. Adding a hanging rack is a great way to make your laundry room more efficient and organized. Whether you choose a wall-mounted or free-standing rack, make sure to pick the right size and design to fit your needs.
5) Add Built-In Storage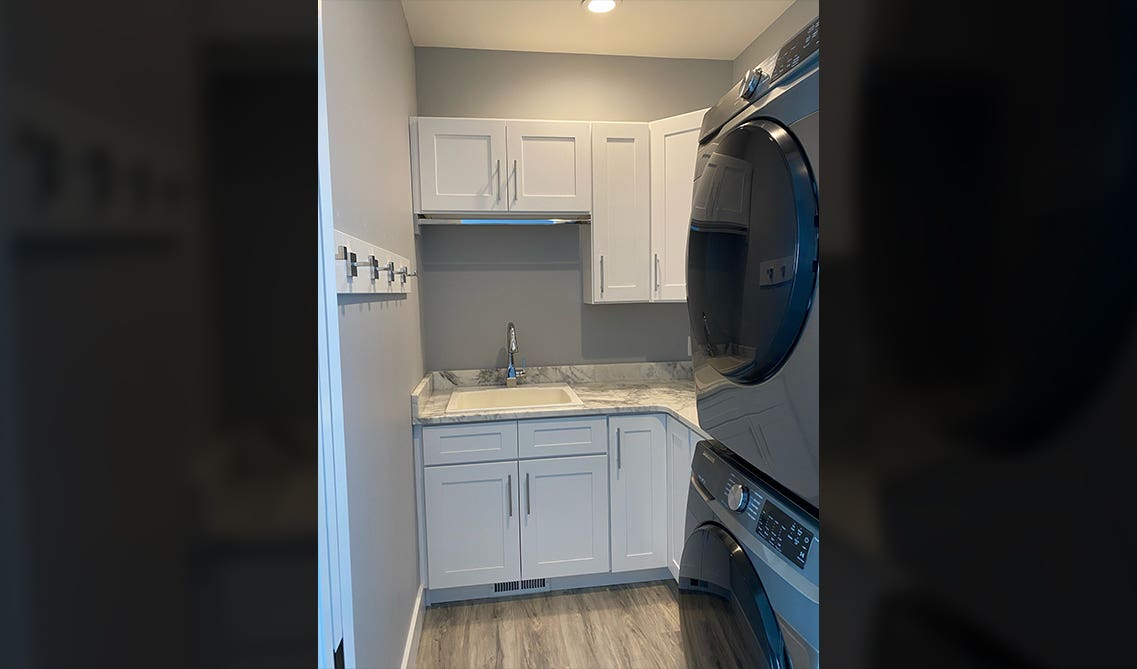 When selecting storage for your laundry room, consider the amount of space you have available as well as the types of items you need to store. For example, if you have limited space, choose cabinets that have adjustable shelves and baskets that can be moved around to make the most of your storage space. If you need to store more items than just those related to laundry, look for larger cabinets and shelves. Additionally, consider adding in cabinets with doors that can be closed when not in use. This will help keep your laundry room looking neat and tidy at all times.
6) Keep It Clutter-Free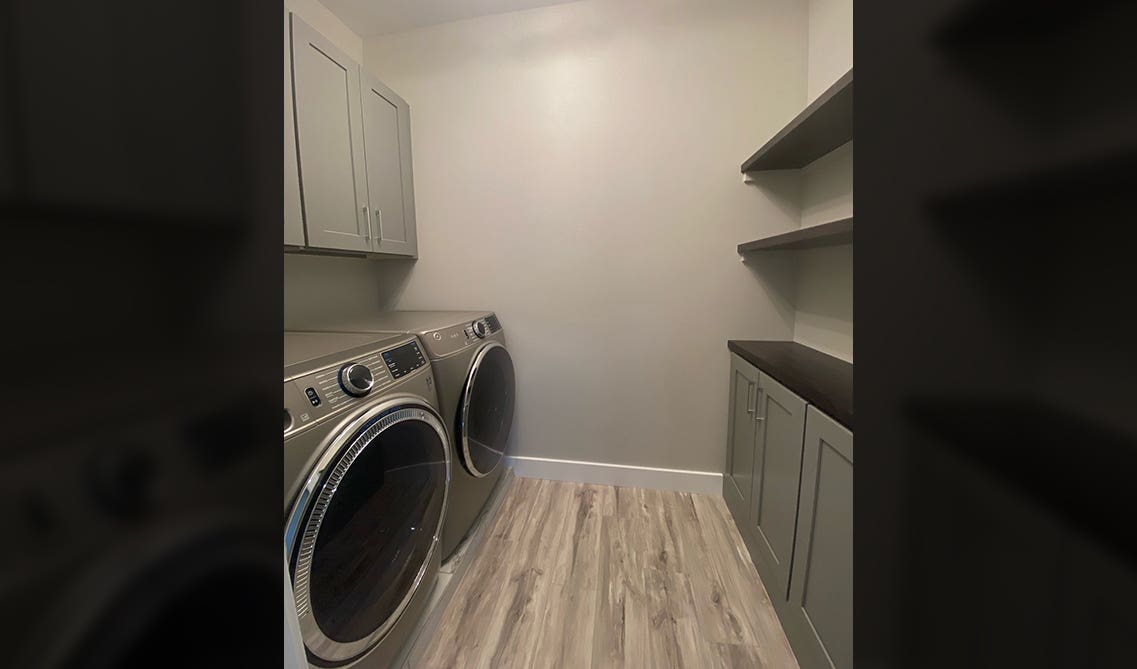 When it comes to laundry room design, the key is to create an efficient and organized space. To help achieve this, it's important to keep your laundry room clutter-free. To accomplish this, start by removing any items that don't belong in the laundry room. Place these items in their designated storage areas.
Next, make sure everything in the room has a place. Store items in labeled baskets or containers to make them easier to find. Keep all frequently used products, such as detergent and fabric softener, within easy reach. 
Finally, be sure to clean the area regularly. Wipe down surfaces, sweep the floor, and remove any dust or lint from the dryer vent and surrounding areas. Doing so will help keep your laundry room free of messes and clutter.
We offer a wide selection of premium cabinetry, hardware, shelving, and more to help you create a room that stands the test of time. Pick from our large array of kitchen, bathroom, and laundry cabinetry, including white shaker cabinets that come with soft-close hinges. Our professional designers are on standby to work with you — we offer FREE samples and FREE design and quote.