Need some kitchen design inspiration? From countertops to cabinet hardware, find out which kitchen trends can carry your space into the future. Let's explore some of the most popular looks for 2019 and beyond.
#1: Brass And Copper Cabinet Hardware And Accents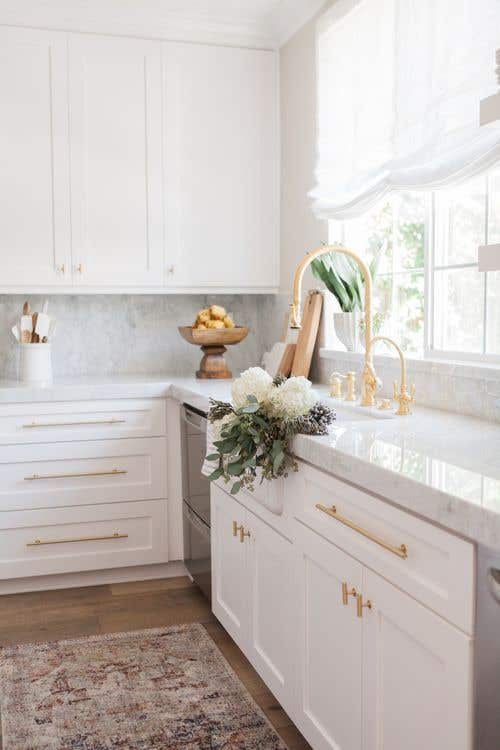 Photo via Nicole Davis Interiors
In the past, kitchen trends tended to involve traditional dark, silver and gold cabinet hardware. These options still look beautiful, but brass and copper looks are what's really on trend for 2019. Brass and copper can add warm, surprising tones to your kitchen when you use them as cabinet knobs. However, you can go as far as to install a copper sink or a brass faucet to create a focal point from what used to be an underwhelming spot to toss your dirty dishes. To take the warm, brownish hues a step further, some designers are even adding leather drawer pulls to their kitchen cabinets!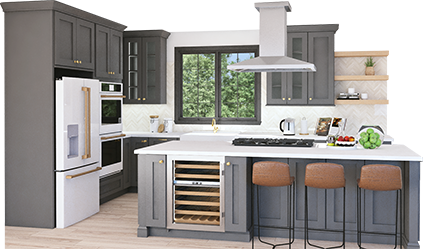 Get your FREE 3D kitchen design today!
Start Now
#2: Rich, Moody Hues
There are ways to add rich, dark hues to your kitchen without having to worry about creating a cooking cave. While ultra-bright white kitchens have been trendy in the past, 2019 kitchen trends dictate that dark cabinets and jewel tones will help elevate your kitchen the most. When you add the right amount of lighting and choose earthy tones for your floors and countertops, you'll create an inviting space that'll make even the most reluctant chef eager to stir something up.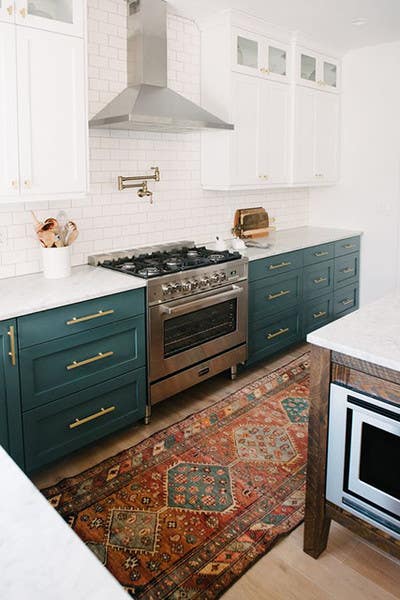 Photo via Pinterest/Loom + Kiln
#3: Minimalism
When we say minimalism, we don't necessarily mean sleek surfaces and sparse appliances. However, organizing clutter and creating efficient storage spaces is an easy way to refresh your kitchen. Having a clear space will not only make cooking easier but also help you destress and get more enjoyment out of your space.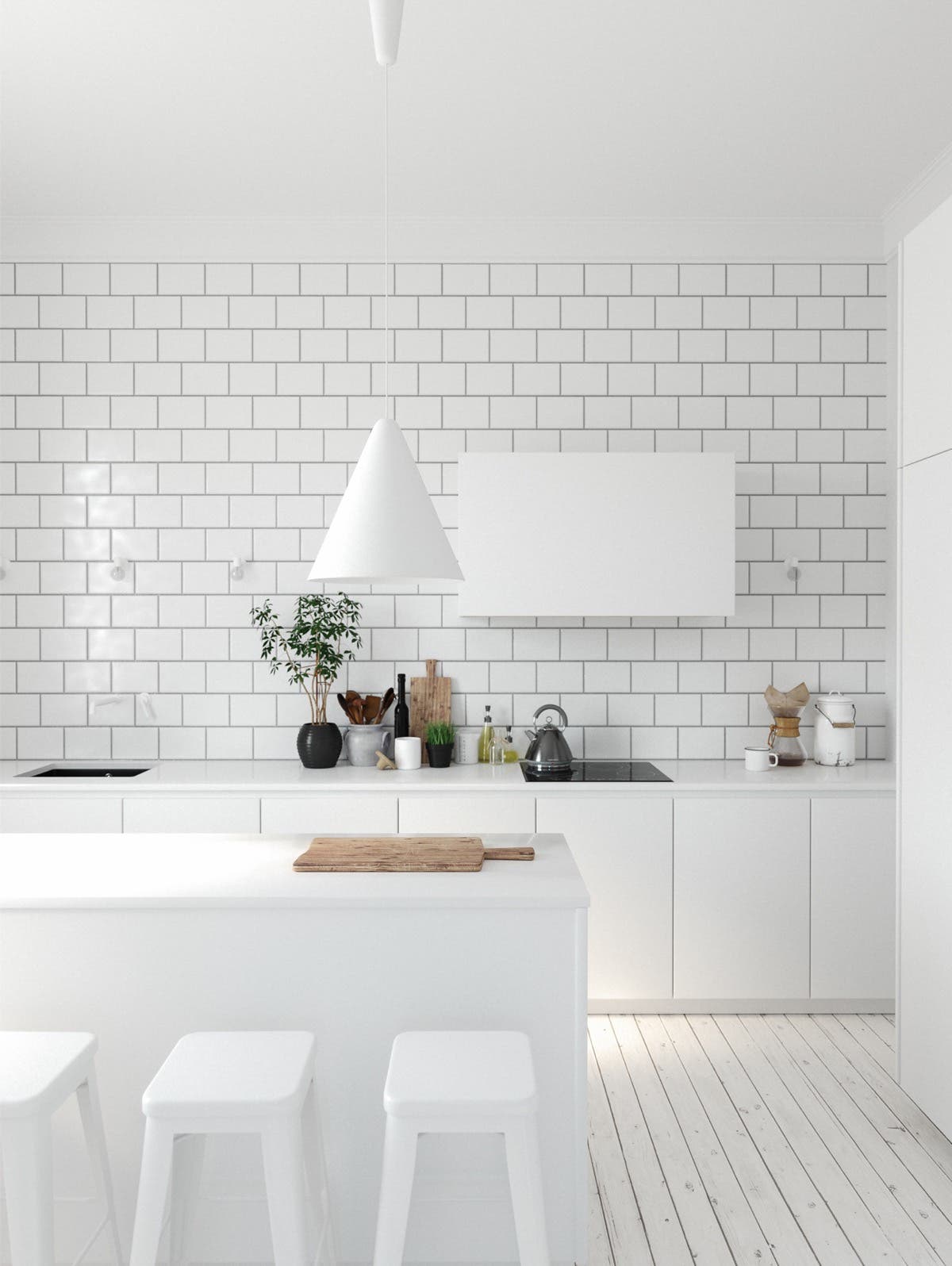 Photo via Robby Brymer
#4: Two-Tone Cabinetry
Some kitchen cabinet trends are sticking around from previous years, with one of them being two-tone cabinetry. Tuxedo kitchens, which have black or dark base cabinets and white or light hanging wall cabinets, are the most common form of this trend. But there are many other ways to style your cabinets based on 2019 kitchen trends. Earlier we mentioned that painted jewel-tone cabinets are very in-fashion, so you could choose a deep wood tone for the bottom cabinets while using white or gray on top. You could even simply choose gray for the bottom and white for the top. Either way, this trend will help draw the eye from bottom to top to help enlarge and liven up your space.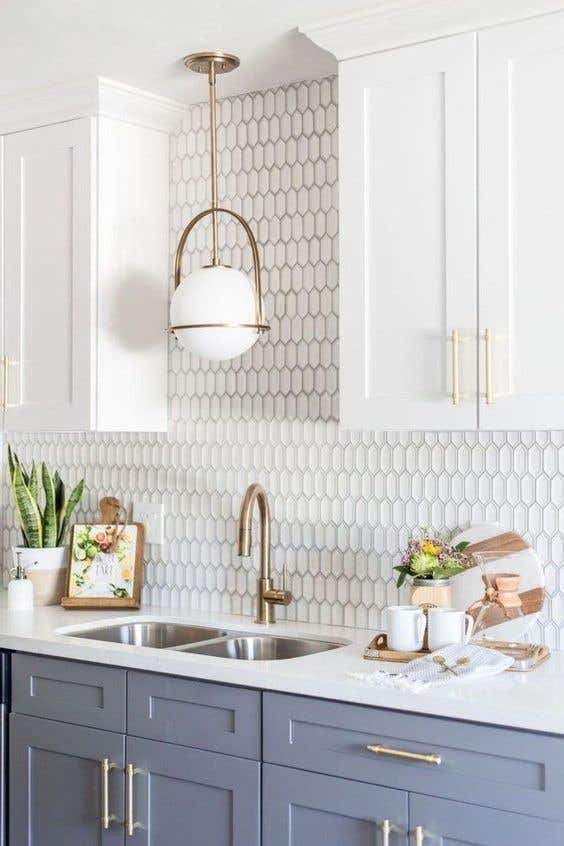 #5: Mixing Rustic And Modern
Mixing and matching is one of the cornerstones of recent kitchen trends. While many kitchen cabinets still have simple lines that lend themselves to a modern design, they also have stripped down, natural elements that make them work just as well with rustic decor. Wooden beams, stone features and other raw materials are increasingly popular in many trendy kitchens. Taking ideas from multiple kitchen styles is the key to creating a space that feels updated but uniquely your own.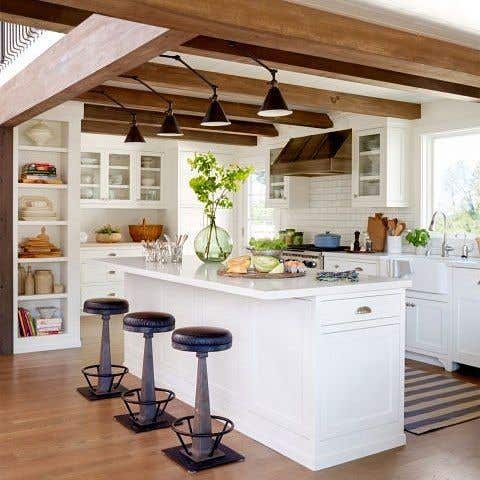 Photo via Digs Digs
Make These Kitchen Trends Your Own With Lily Ann Cabinets
Our kitchen design experts can help you find the perfect kitchen cabinets that keep pace with 2019 kitchen trends and make the most of your space. Need help visualising the results? Use our free kitchen design tool to receive a 3D rendering. Get started today!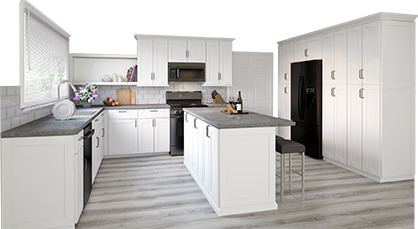 3D Kitchen Visualizer Tool
Bring your dream kitchen to life with our free kitchen visualizer!
Design Now