Have you found yourself struggling with your current kitchen setup? Maybe you need more space, new cabinets, or a new island. Your first thought may be to start the process of complete kitchen remodels. But, committing to a kitchen renovation is a big decision and requires much of your time and money. 
Remodels should be considered if the functionality of your kitchen just does not work for your lifestyle like the space is too small, there is not enough counter space, cabinets don't match the aesthetic you are looking for or updating your kitchen is a necessity for you to enjoy the kitchen you have. 
If you aren't having some of these problems, then maybe a remodel is not necessary for your situation. That is why a kitchen rethinks to improve your current space could be a potential solution for you. Try these tips to help you get the most out of your kitchen!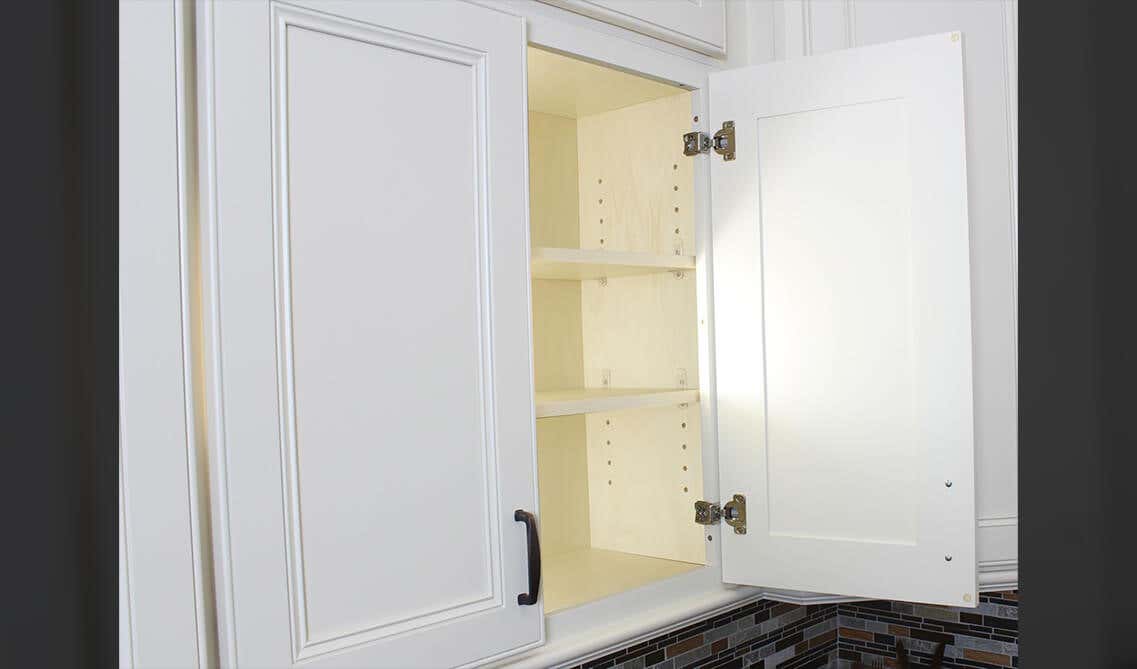 Create Additional Storage
Storage is a common concern for homeowners, especially when it comes to kitchens. There are many tips and tricks to help improve your kitchen's storage tips that are easy and affordable.
Let's take a look at a few:
-Use a pot rack to free up cabinet space and make your pots and pans easily accessible.  
-Install a magnetic knife rack to maximize cabinet storage and keep your kitchen tools close by.
-Add storage on the inside of cabinet doors to optimize the space. 
-Use hooks and holders to hang stemware and mugs. This not only makes storage easier for you but also makes for an organized and polished look.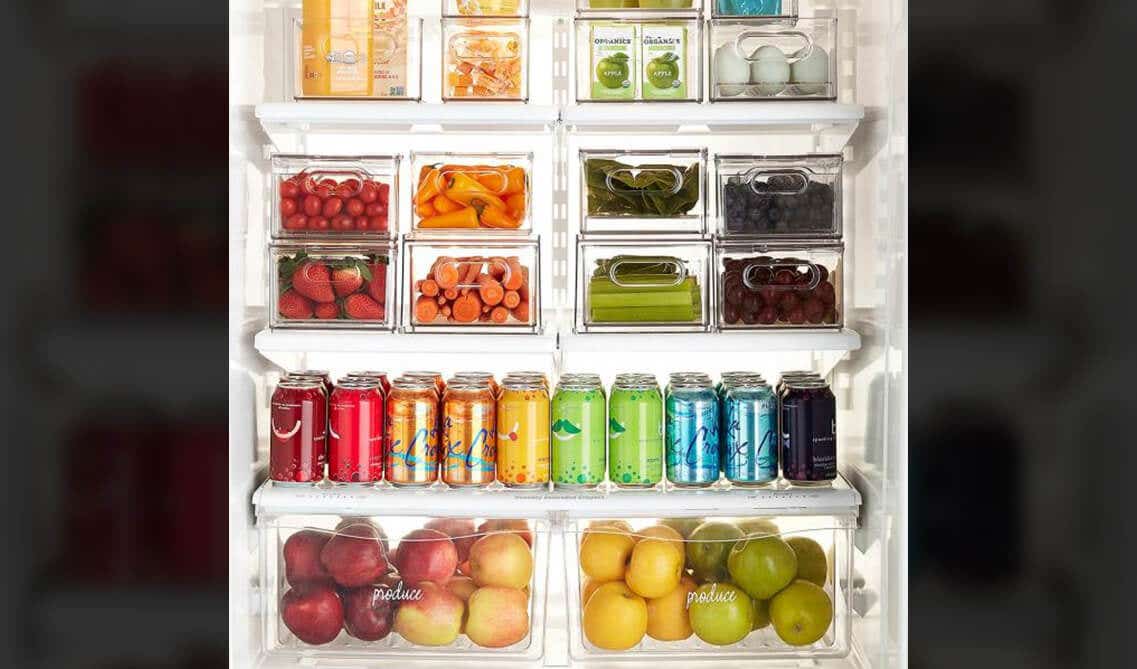 HGTV
Organize Your Refrigerator 
Your refrigerator may not be the first area that comes to mind when you are considering a kitchen remodel. But, refrigerators are used constantly and can be organized so your kitchen functions more efficiently. Here are a few tips for how to increase refrigerator functionality:
-Use clear bins for food storage. 
-Incorporate fridge liners to help counteract spills or food waste. 
- Label your drawers and containers to make your refrigerator more orderly. This is also a great opportunity to personalize your refrigerator with your choice of lettering and design.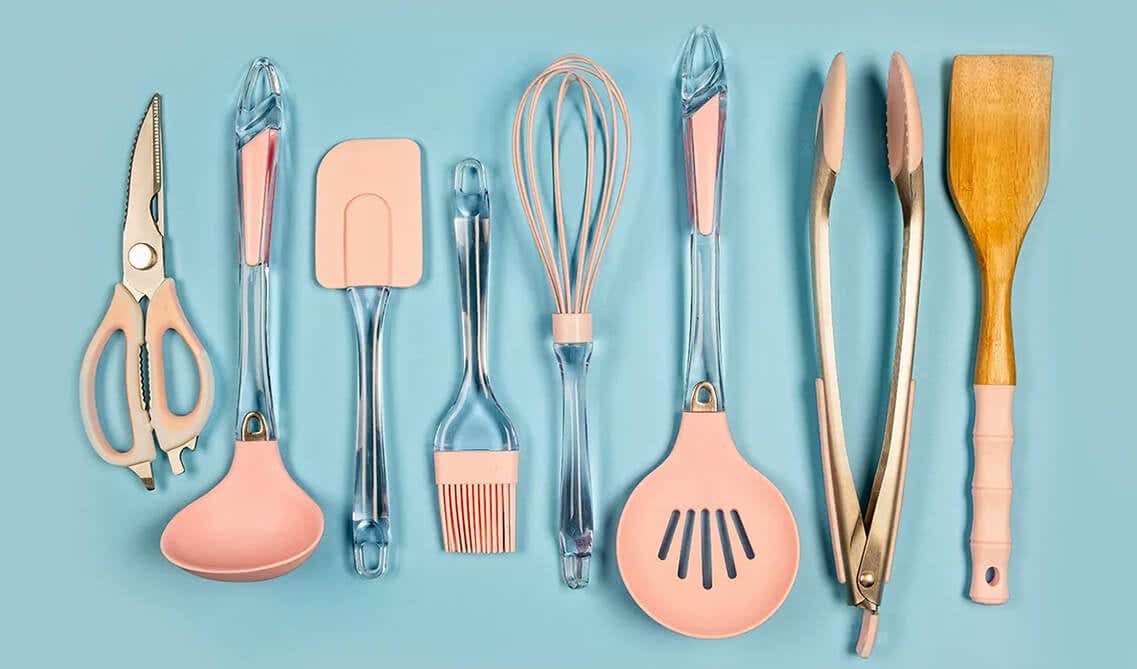 Self
Minimize Unnecessary Kitchen Tools
When rethinking your kitchen you should also rethink the things you own. We all have outdated utensils, random gadgets, and other unnecessary tools. Instead of holding onto these items, revamp your kitchen by decluttering your space so it will function more efficiently. 
-Reduce multiples of the same item such as baking sheets, pans, or drinkware. 
-Get rid of appliances or tools with a very specific or niche purpose this isn't used often.
-Find and dispose of plastic containers without matching lids.
-Donate, pass along, or throw out broken or difficult-to-use tools.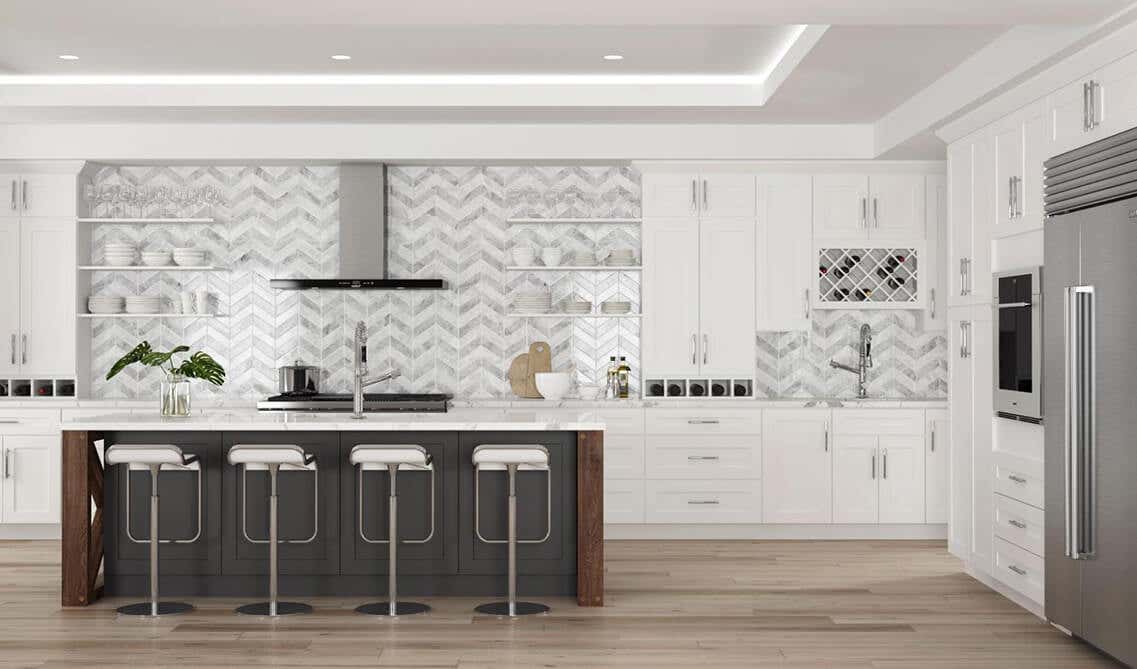 Stick to a Color Scheme
Lacking a color scheme can often take away from a kitchen's overall look. That is why it is important to keep your kitchen's colors coordinated to truly maximize its performance. 
-Match your countertop storage like canisters or baskets in color to create a level of cohesiveness and an organized look. 
-Make sure dish towels match ia n pattern or at least color. This will make your kitchen seem more professional and put together. 
-Keep your decorations within a color scheme as well. It may be tempting to buy anything that speaks to you, but it is important to remember that even small accent decorations can throw off a whole color scheme.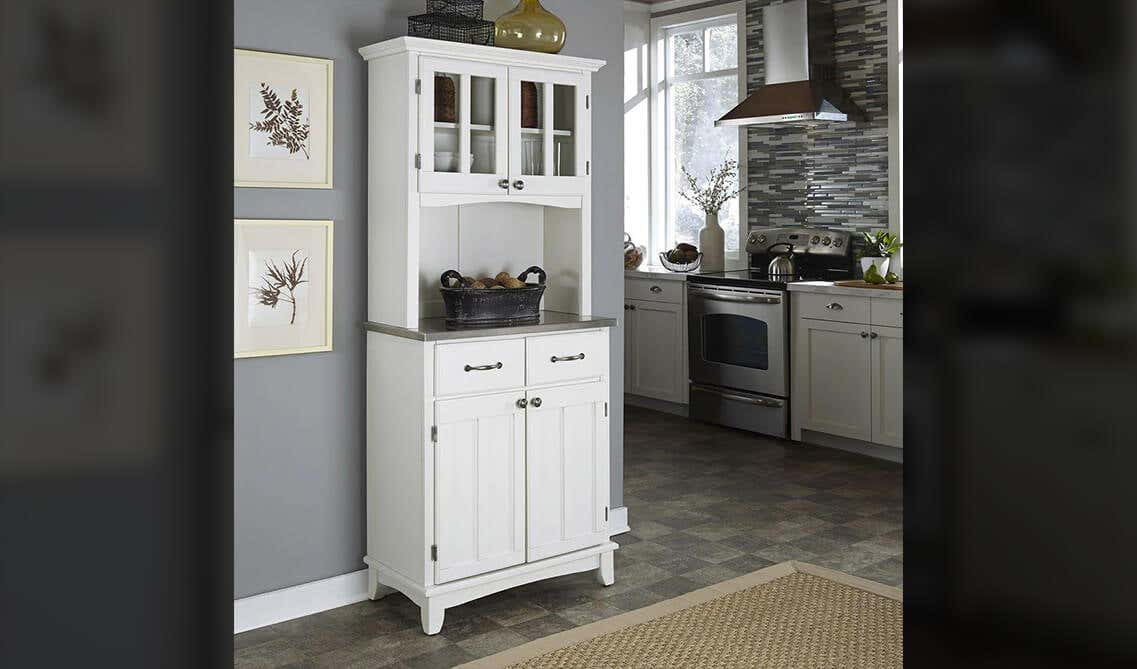 Lowe's
Add an Additional Piece of Furniture
Not all kitchens are created equal and some require a bit of extra help. Not only do you gain additional storage, but finding that perfect piece of furniture can also make your kitchen seem more complete and polished. 
-Find a kitchen hutch if you don't have access to a pantry or your cabinets seem to be overflowing. It is a simple and inexpensive alternative to a complete kitchen remodel.
-Use a simple kitchen island to create more counter space and additional storage.
-Incorporate a bar cart. They are inexpensive, trendy, and incredibly versatile making them a great addition to your space.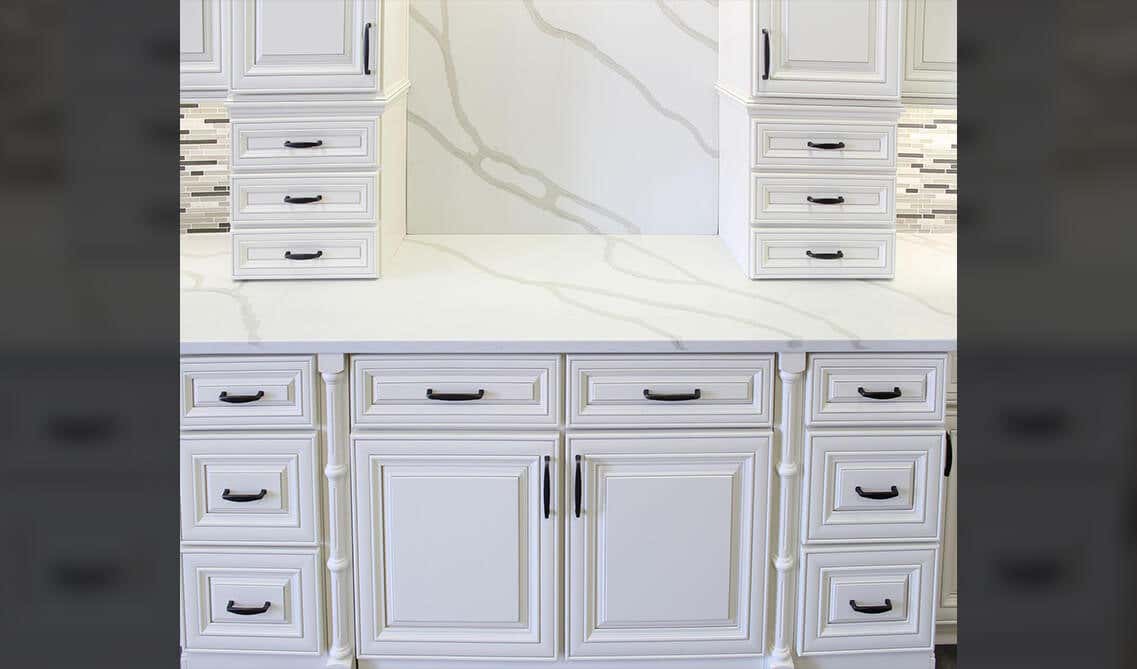 Change Your Kitchen Hardware
Changing your kitchen hardware is an easy solution for an outdated or tired kitchen. By changing your kitchen faucet or a cabinet pull or knob, your kitchen can not only look refreshed but cohesive and put together. 
-Match your hardware, like cabinet pulls and knobs, in color and style to create a cohesive and curated look. 
-Update outdated kitchen hardware to give your kitchen a new and more modern look without remodeling your entire space.
-Choose a simple design that can go with whatever other changes you decide to make. This will also make it easier to make changes in the future.
Check out Lily Ann Cabinets for affordable and stylish kitchen hardware options.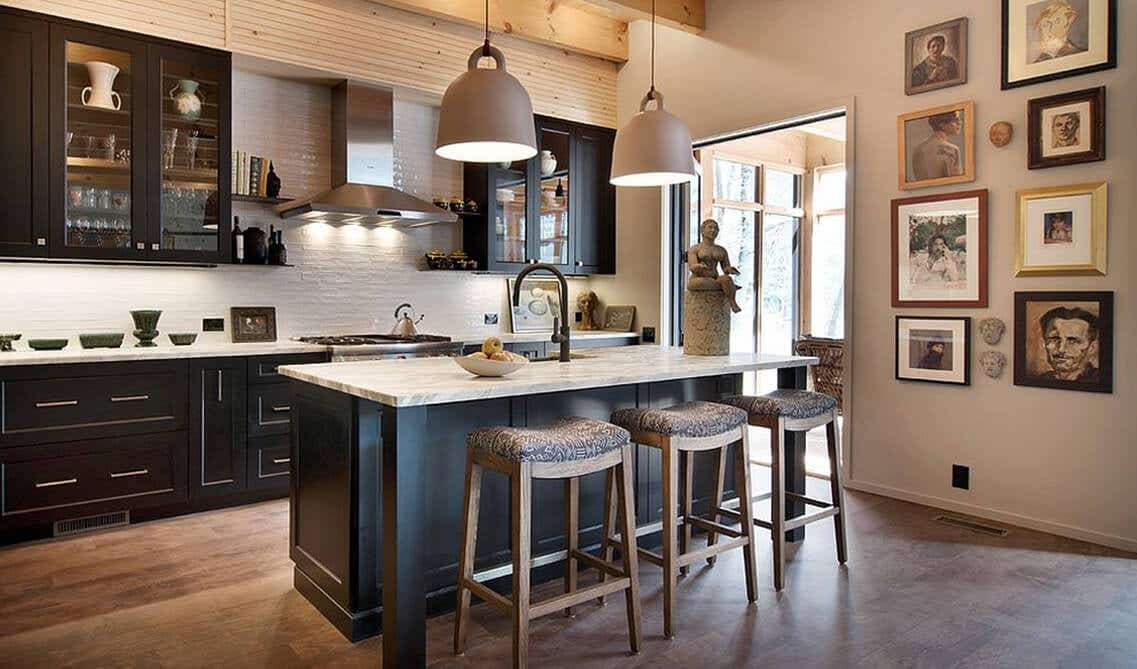 Decoist
Play with Paint and Wall Art
If you have decluttered, added storage, reorganized your kitchen, and you are still looking for something to transform your kitchen, it may be time to turn to your walls.
-Add an accent wall to your kitchen to make your space appear more attractive. You can also use a patterned wallpaper if you are searching for a more interesting look.
-Find wall art and create a gallery wall which is a simple and easily customizable option to decorate your kitchen. 
-Repaint your kitchen walls using a simple color that not only matches your color scheme but can go with future changes you may make. 
There are so many options and routes that you can choose from to rethink your kitchen and save money and time in the process. Lily Ann Cabinets offers a multitude of resources and affordable, high-quality products to help make your kitchen rethink as easy as possible. 
FAQ:
What to choose first when remodeling a kitchen?
To get an idea of how much your kitchen remodel will cost, determine the things you want to replace or change first in your kitchen. The best place to start is determining your appliances, materials, and finishes.

How to choose a kitchen design for your remodel?
Not sure how to start the design process for your new kitchen? Let us help you by sending us your measurements and letting us create a 3D kitchen design where you can see your cabinets in your kitchen before you even order them! We will also give you a competitive quote on your kitchen remodel so we can help you stay within your budget. 
How much does a kitchen remodel cost?
Here at Lily Ann Cabinets, we want to make you remodel as easy as possible! Use our Kitchen Cost Calculator to get a rough estimate on your kitchen to remodel so you can plan your budget before starting. 
How long does it take to remodel a kitchen?
A  kitchen remodel can take anywhere from three weeks to four months depending on factors including the project complexity, the size of your kitchen, the materials you are using, and their availability. 
How to plan a kitchen remodel?
Start by getting a free design and quote from Lily Ann Cabinets, so you can plan your budget and size of your renovation before diving into the remodel head first!