No matter what your style may be, the kitchen in your home could always use some updates to make it more functional and practical. With these simple tweaks and additions, you can keep your kitchen looking modern and stylish even as the weather outside gets colder and colder. Here's how to warm up your kitchen this winter with some small updates that have big impacts on your life.
Update Your Hardware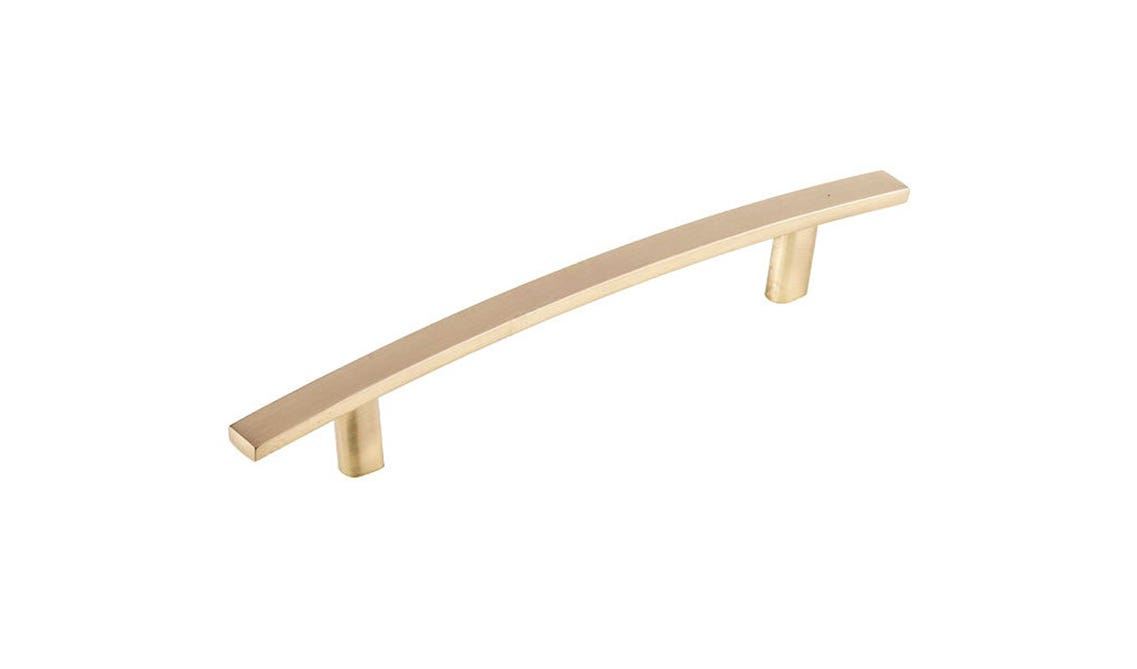 One thing to consider is your hardware. It may not seem like a big deal at first, but updating your hardware with Lily Ann Cabinets can give your kitchen a whole new feel. Cheap and great quality hardware will take your kitchen from outdated to on-trend in no time. This is also a great way to make your area a cozy warm kitchen for the holiday season. Adding a gold pull or knob to your cabinets will be at the top of the list for kitchen remodeling ideas!
Also Read: Guide to Choosing Cabinet Hardware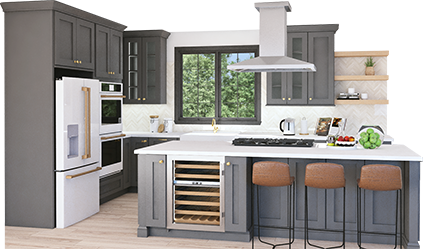 Get your FREE 3D kitchen design today!
Start Now
Update Your Backsplash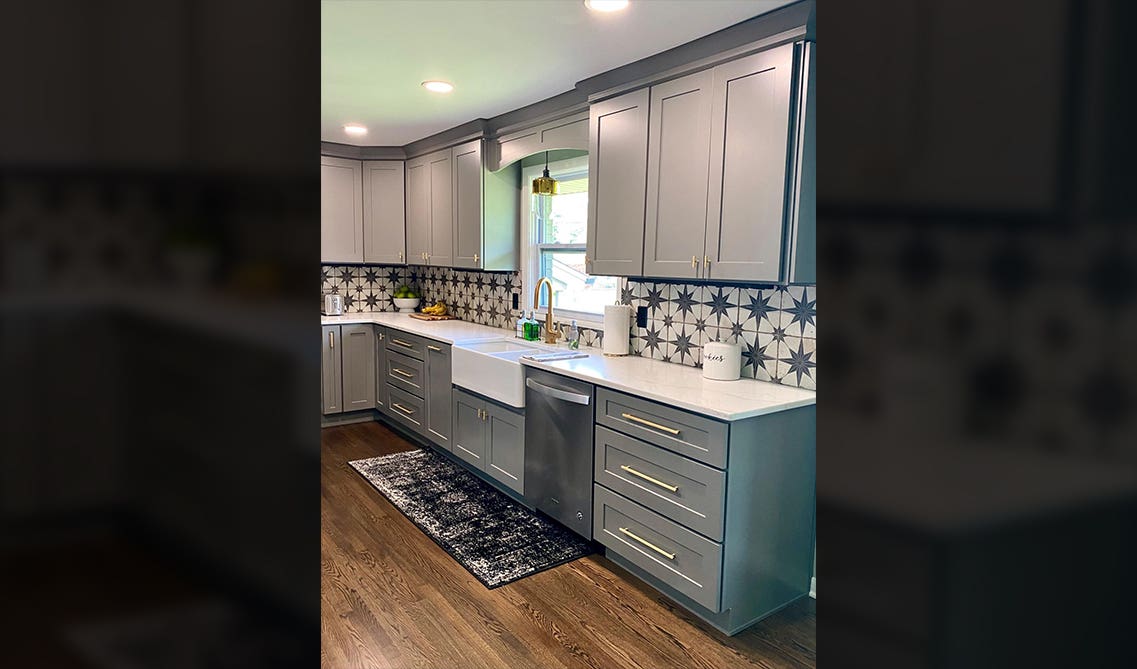 One of the most popular kitchen remodels ideas for those looking to add warmth and a splash of color, is a backsplash that reflects their personality and interests. The easy installation can bring brightness to even the most cramped kitchens. Your backsplash can either be the most eye-catching part of your kitchen, or you can make it neutral for more of a cozy warm kitchen feel to your home. This can also be a small kitchen upgrade or a small kitchen remodel idea for future projects if your kitchen is smaller!
Also Read: Delightful Kitchen Backsplash Ideas for Every Kitchen Style

Bring In New Houseplants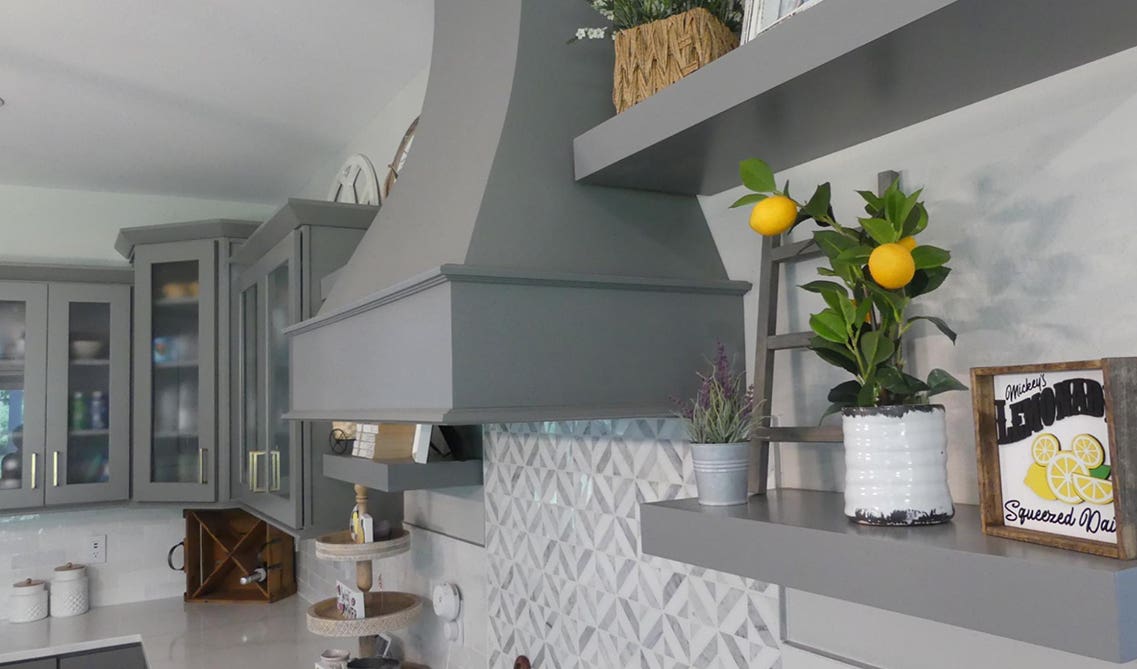 Bring in some winter kitchen decor with houseplants like fiddle leaf figs, peace lilies and aloe vera plants. If you need to create a mood but want to make sure it's a cozy one, consider incorporating the color red and pairing it with cream white or grey with your plants. Incorporating some faux greenery is also an excellent way of bringing in color without cluttering up your space too much. It also adds to the holiday season!
Also Read: 9 Seasonal Kitchen Decor Ideas To Freshen Up Your Home

Update Your Old Cabinetry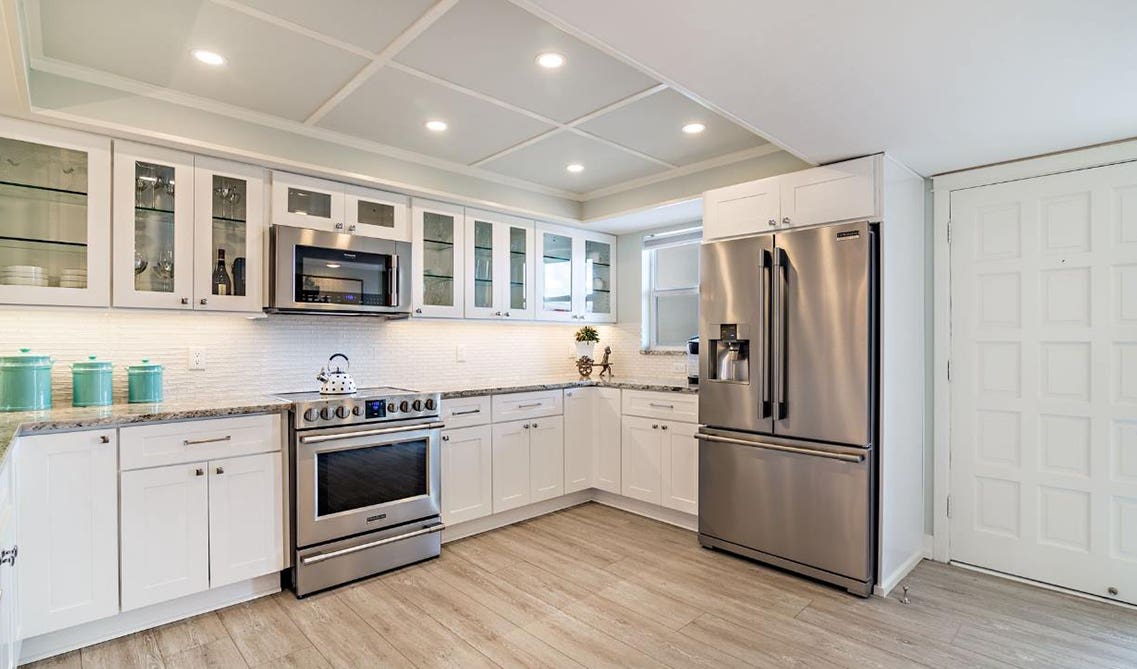 Give your kitchen a warm and cozy feel with these simple and affordable winter-inspired updates. Lily Ann Cabinets has many kitchen remodeling ideas for the holiday season. We also offer cabinetry for all sizes of kitchens, and we guarantee the quality of our products. Visit our website to see some great quality and cheap cabinetry that will make your kitchen the envy of the neighborhood this winter! Our cabinets are 50% off big box stores and you could have your cabinets to you that day if you are in our local area!
Also Read: 10 Ways to Create a Modern Kitchen with Wood Cabinets

Swap Out Summer Decor For Winter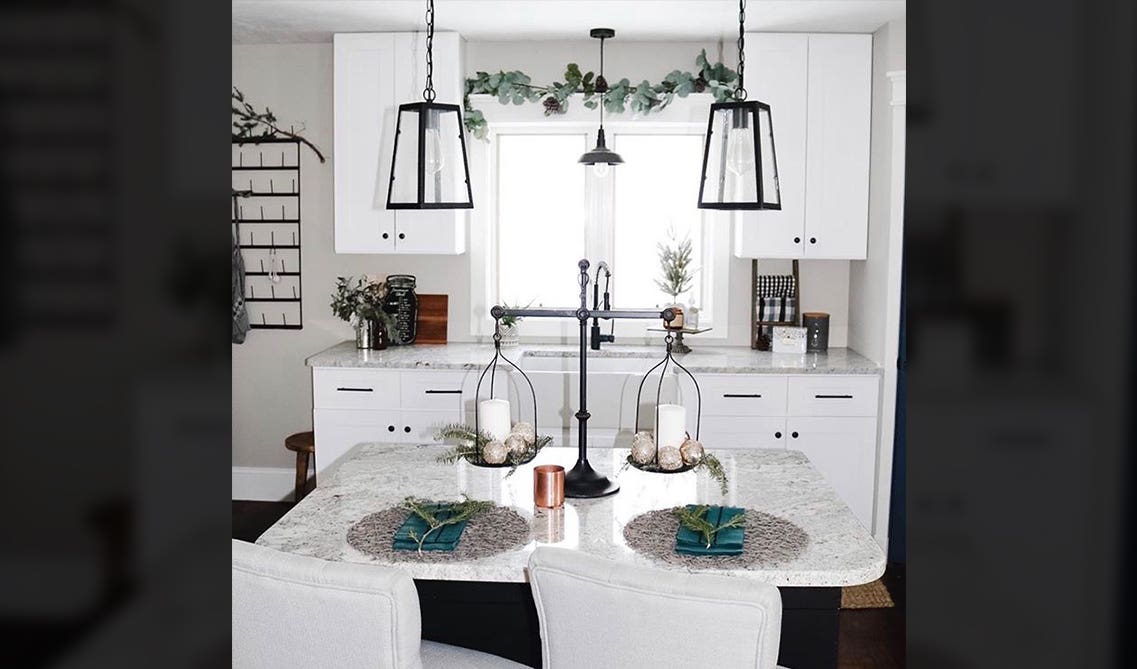 Now that it's wintertime, your kitchen can do a whole lot more than just providing delicious home cooked meals! Don't let those walls collect dust this season because they're waiting to be updated with cozy and inviting winter decorations. Check out these winter kitchen decor ideas and start designing your perfect cabin feel!
1. Add scented candles: A calming scent is always great for bringing a room to life. Scented candles are perfect for getting rid of food smells as well, so if you have a sour dish in the oven, light one of these babies up! They also come in a variety of scents that'll suit any taste.
2. Add a Christmas wreath to your range hood!
3. Add little Christmas decorations to make a cozy warm kitchen.
4. Adding a cozy rug to your kitchen can make all the difference.
Make Your Kitchen Cozy For Christmas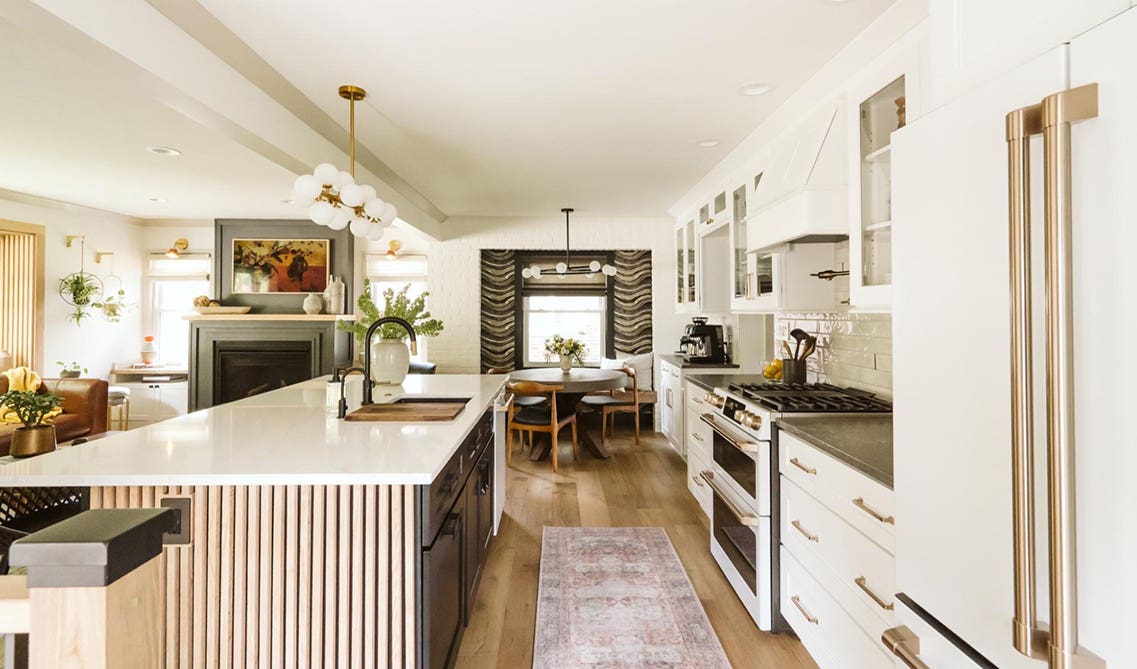 Winter kitchen decorating is the best way to bring your kitchen from drab and bare to a cozy warm kitchen this Christmas. Making your kitchen nice and inviting for guests is simple. Start by adding holiday scented candles and little items of decor that are budget friendly. If your kitchen has a theme or certain tone, consider adding a rug that matches or floating shelves for more space in your kitchen.
Also Read: 11 Easy & Affordable Kitchen Christmas Decor Ideas

Add Floating Shelves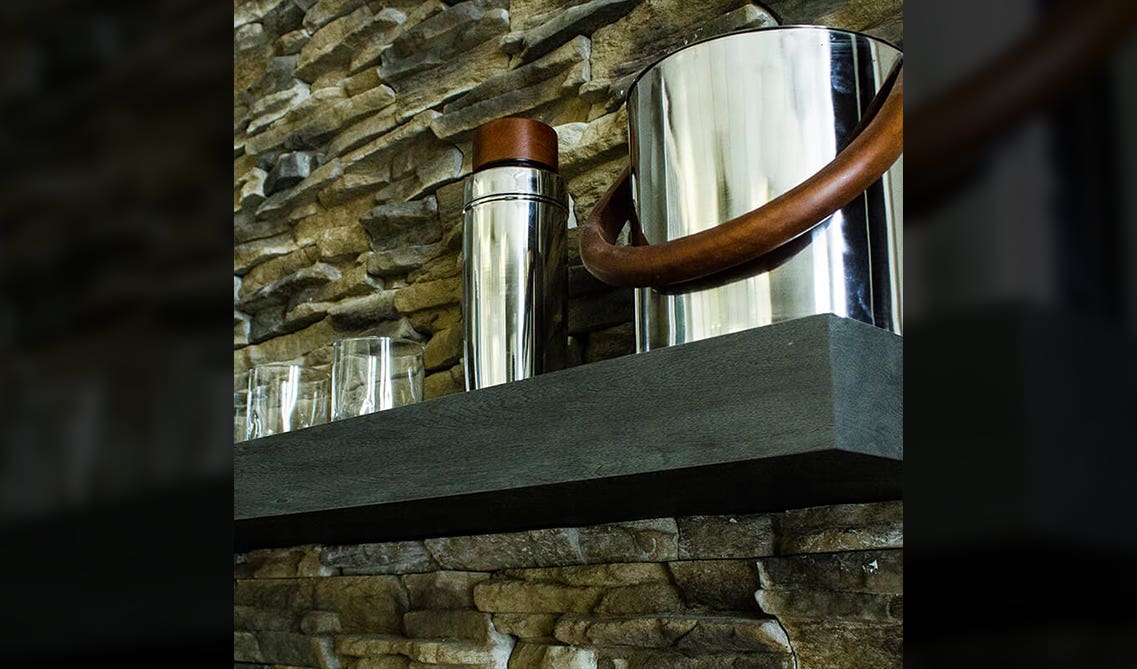 Adding floating shelves for decoration or extra storage space is a great way to add a cozy feeling to your kitchen. If you're looking for an upgrade with more storage, floating shelves are a great way to add extra storage. Open shelving is some kitchen remodeling ideas and small kitchen upgrade ideas that will make your home feel less cluttered as well as stylish this winter.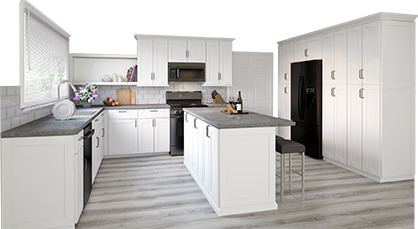 3D Kitchen Visualizer Tool
Bring your dream kitchen to life with our free kitchen visualizer!
Design Now
FAQ
1. What are some kitchen lighting ideas?
Adding cabinet lighting to your kitchen might make all the difference! As well as adding a bright light into your normal overhead light may help brighten up the area!
2. How do you decorate a cozy kitchen?
Decorating a cozy kitchen can be simple! If you are looking to stay on theme with your kitchen, adding a rug, candles, plants, and for holiday season, some Christmas decorations that are neutral to stay on theme may be the easiest route!
3. How can I make my kitchen look Christmassy?
Making your kitchen look Christmassy is so fun and could be something you and your family do together! Adding a small Christmas tree as decoration, or adding a wreath to your cabinets or range hood is also a great and simple way to decorate for the holidays!
4. How can I make my kitchen feel welcoming?
Your kitchen is the heart of your home, it's where most people spend their time. Taking your time decorating and constructing your kitchen is key. Welcoming in natural lighting is also another way your kitchen can feel more bright and welcoming for guests this holiday season.