Renovating your kitchen is a big decision and one that can have a significant impact on the functionality, aesthetics, and value of your home. Whether you're planning a full-scale or minor remodel, there are a few key things you should know before getting started. In this blog, we'll cover everything you need to consider about a kitchen renovation, including planning, budgeting, and design so that you will have the perfect kitchen planning guide.
Kitchen Remodeling Plans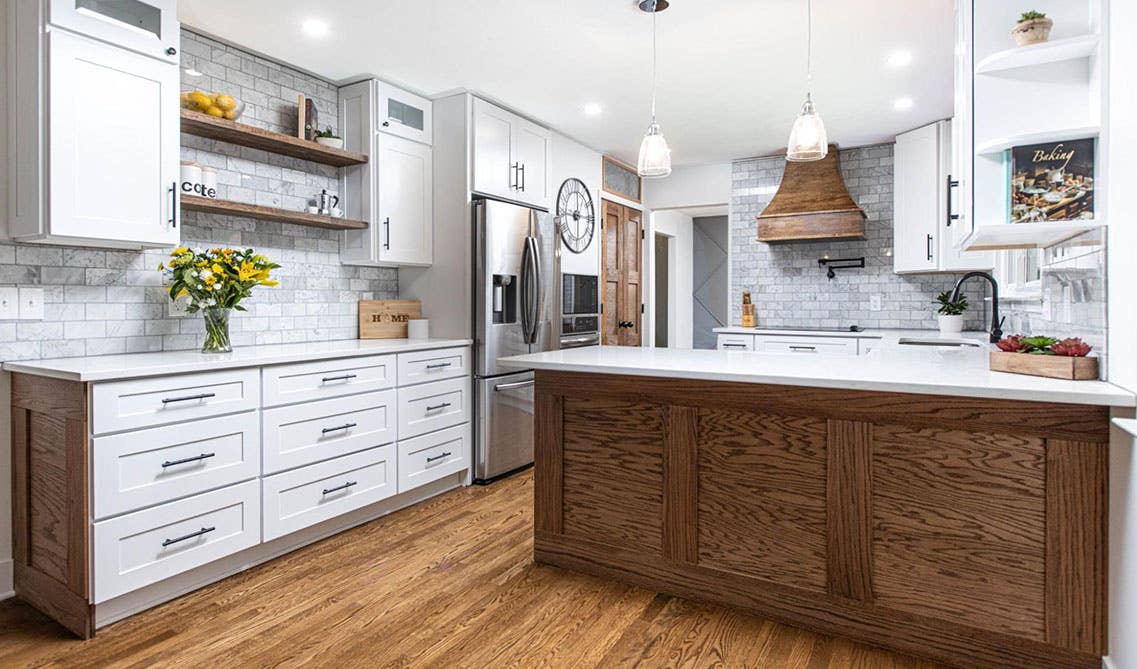 The first step to any successful kitchen renovation is having a solid plan in place. This plan should include a detailed budget, a timeline, and a list of priorities. Consider these questions before starting your renovation:
What are your goals and objectives for the renovation? Are you looking to improve the functionality of your kitchen, update the aesthetics, or both?

What is your budget for the project? Be sure to factor in all the costs associated with your renovation, including materials, labor, permits, and contingencies.

How long will the renovation take? Consider the timeline for each phase of the project, from design and planning to demolition and installation.

Who will be responsible for overseeing the renovation? Will you be managing the project yourself, or will you hire a contractor or designer to assist you?
Checkout: Kitchen Layout Ideas: 7 Ways to Design your Dream Kitchen
Budgeting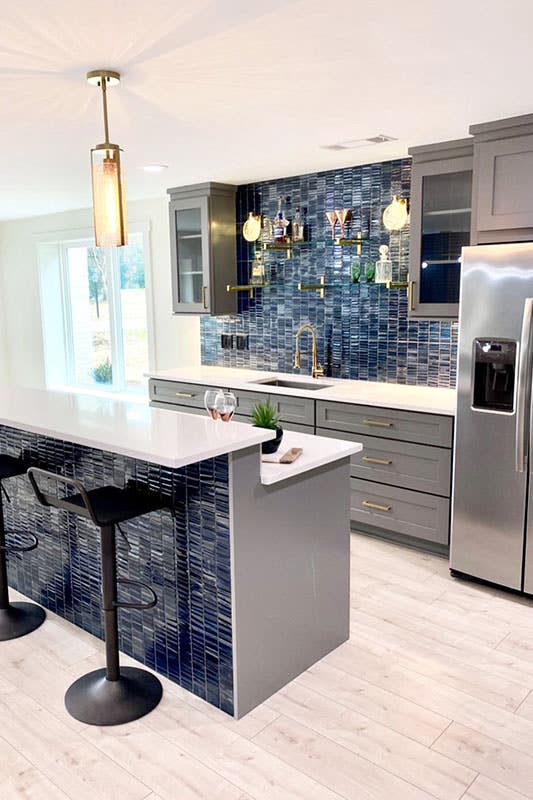 Budgeting is a crucial aspect to consider when it comes to kitchen remodeling plans. It's important to have a clear idea of how much you're willing to spend before you start making any significant changes to your kitchen. This will help you stay on track and avoid overspending.
To create a realistic budget, start by determining your priorities. Decide which elements of your kitchen are most important to you and allocate a larger portion of your budget to those items. Be sure to also budget for unexpected expenses that may arise, such as electrical or plumbing upgrades.
Finally, stick to your budget throughout the renovation process to ensure that you don't exceed your financial limits. By following our kitchen planning guide and budgeting carefully, you can create a beautiful new kitchen that meets your needs and fits within your means.
Checkout: 6 Signs That It's Time For A Kitchen Remodel
Designing Your Dream Kitchen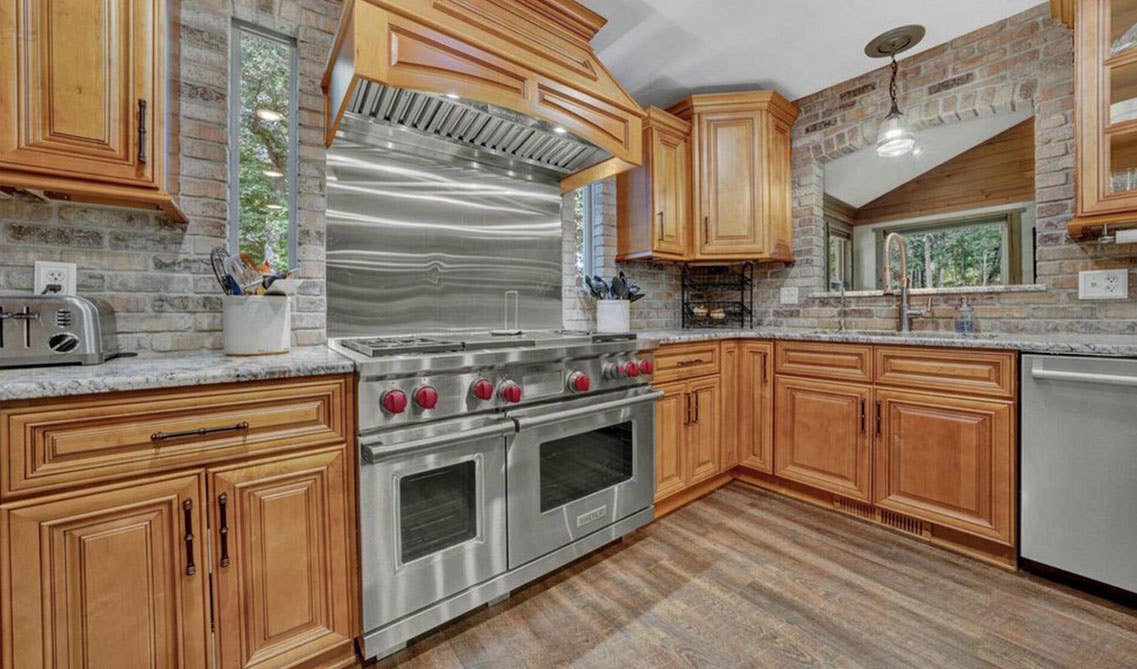 Once you have a plan in place, it's time to start designing your dream kitchen. This includes choosing the right Kitchen layout, selecting materials and finishes, and incorporating your personal style and preferences. Here are some key design considerations to keep in mind:
Layout: Once you have a general idea of what you want your kitchen to look like, it's time to consider the layout. There are several popular kitchen layouts to choose from, including the U-shaped kitchen, L-shaped kitchen, and galley kitchen. The layout of your kitchen will play a major role in its functionality and flow. Consider factors like the size and shape of your space, the location of windows and doors, and the placement of appliances and fixtures. Each layout has its own advantages and disadvantages, so be sure to research which one is right for you.

Materials and Finishes: From countertops and

cabinetry

to

flooring and backsplash

, there are countless materials and finishes to choose from when designing your kitchen. Consider factors like durability, maintenance, and aesthetics when making your selections.

Personal Style: Your kitchen should reflect your personal style and preferences. Consider incorporating elements like color, texture, and pattern to create a space that feels uniquely yours.
Choosing the Right Contractor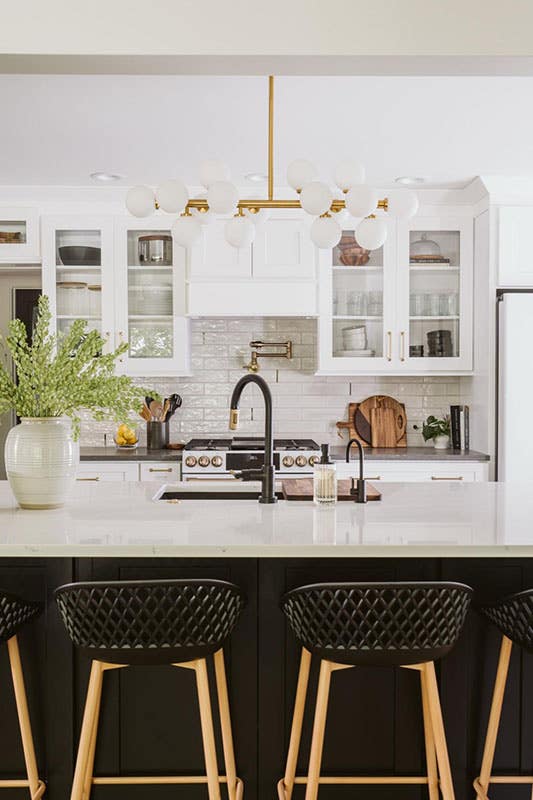 Now that you have your kitchen remodeling plans and a design picked out, it's time to make your dream kitchen a reality. It's important to choose the right kitchen remodeling contractor to help you bring your kitchen renovation to life. This includes conducting research, interviewing potential candidates, and checking references and credentials. Here are some key things to look for when choosing a contractor:
Experience: Look for a contractor with experience in kitchen renovation specifically. They should have a track record of successfully completing projects similar to yours.

Credentials: Make sure the contractor you choose is licensed, insured, and bonded. This will protect you in the event of any accidents or damages during the renovation.

Communication: Your contractor should be responsive, transparent, and easy to communicate with throughout the renovation process.

References: Don't be afraid to ask for references and check them thoroughly. This will give you a sense of the contractor's work ethic, reliability, and professionalism.
Renovating your kitchen can be a complex and challenging process, but with careful planning, thoughtful design, and the right contractor, you can create a space that's both beautiful and functional. Keep our kitchen planning guide in mind as you begin your kitchen renovation journey, and you'll be well on your way to a successful project.
Looking to renovate your kitchen? Choose Lily Ann Cabinets for your cabinet and hardware needs. We offer a wide range of cabinet styles and finishes to fit any design aesthetic and budget, and our cabinets are constructed using high-quality materials to ensure durability and longevity.
We also offer a selection of hardware to add a special touch to your space. In addition, Lily Ann Cabinets offers a free kitchen visualizer tool to help clients visualize their dream kitchen before making a purchase. This allows clients to experiment with different cabinet styles, colors, and configurations to create the perfect space for their needs. With excellent customer service and a commitment to quality, Lily Ann Cabinets is an excellent choice for anyone looking to upgrade their cabinets and hardware.
Related Blogs:
FAQs
1. In what order should you remodel a kitchen?
Generally, you should start with demolition and removal of existing items, followed by any necessary electrical and plumbing upgrades. Next, framing and installation of new cabinets, countertops, and flooring should take place. Once these larger elements are in place, you can focus on smaller details such as the backsplash, lighting, and fixtures. By following a logical order, you can ensure that your kitchen renovation project progresses smoothly and efficiently, resulting in a beautiful and functional space that meets your needs.
2. What to do first when renovating a kitchen?
By following our kitchen planning guide, you'll first want to take time to assess your current kitchen and identify the areas that need the most attention. This may involve creating a layout plan, selecting new materials and finishes, or consulting with a professional designer or contractor. Once you have a clear idea of what you want to achieve, you can begin the process of removing any existing fixtures or appliances that need to be replaced. From there, you can focus on installing new cabinets, countertops, flooring, lighting, and other key elements that will transform your kitchen into the space you've always wanted.
3. What adds the most value to a kitchen remodel?
According to experts, a well-designed and functional kitchen can significantly boost your home's resale value. Some of the most valuable upgrades to consider include replacing old appliances with new energy-efficient models, upgrading your cabinets and countertops, installing new flooring, and adding extra storage space. Additionally, adding modern lighting fixtures, a fresh coat of paint, or stylish hardware can also help increase the value of your kitchen.