When it comes to choosing the perfect shaker style cabinet Lily Ann Cabinets has you covered. With our high-quality premium wood and low cost, we knock competitors out of the park. We offer free samples, free 3D designs, and free shipping on orders over $2500. Check out this blog to learn more about our White Shaker Elite.
Why Choose The White Shaker Elite?
Lily Ann Cabinets White Shaker Elite offers a versatile look that can suit any style of home. The cabinets are made out of plywood and come with a dovetail construction to help with assembly. This dovetail assembly feature helps create a sturdy and durable design to make sure the cabinets stay in place for years to come. The cabinets are painted with a 12 step finishing process and not stained, unlike other competitors. As a result, the cabinets look smooth and clean, hiding the wood's grain.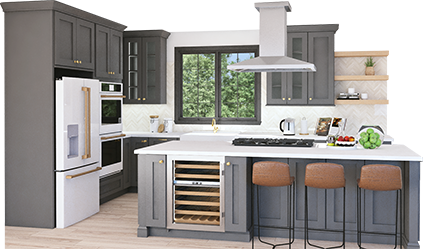 Get your FREE 3D kitchen design today!
Start Now
Popularity Of White Shaker Elite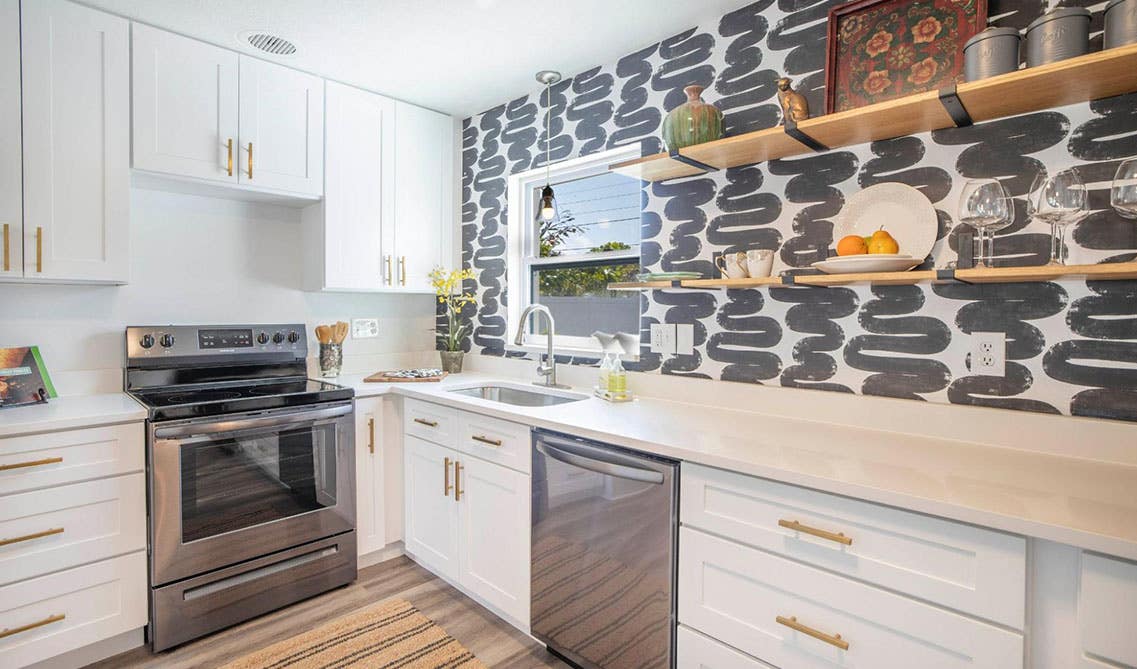 Lily Ann Cabinets White Shaker Elite became incredibly popular among homeowners due to their classic and timeless design. This type of cabinet style is known for its simple, clean lines and neutral palette, making it ideal for any interior style. White shaker cabinets offer a blank slate to express your own style through hardware, countertops, and other accessories. Their versatile nature allows them to blend seamlessly into any decor or color palette, making them a popular choice for kitchens, bathrooms, and laundry rooms alike. 
checkout: 10 Luxurious Kitchen Ideas with White Shaker Cabinets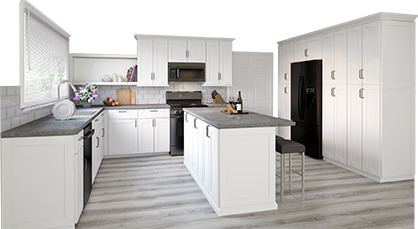 3D Kitchen Visualizer Tool
Bring your dream kitchen to life with our free kitchen visualizer!
Design Now
Benefits Of White Shaker Cabinets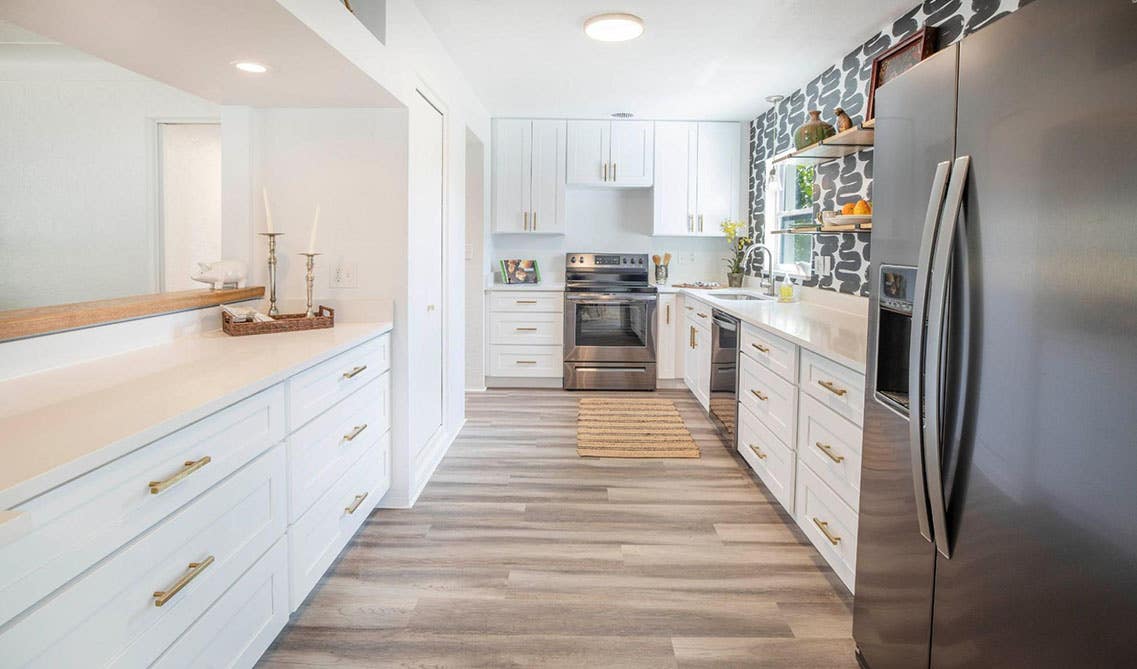 White shaker cabinets are considered to be timeless and ageless. This means that they will never go out of style or look dated, making them an ideal investment for your home. The white shaker cabinet is a staple in many homes, making them an excellent choice if you're looking for a reliable and durable cabinet design. Additionally, white shaker cabinets are often a budget-friendly option when compared to other types of cabinetry due to their simple design.
If you would like to see how this cabinet style would look in your home, you can easily get a free White Shaker Elite cabinet sample from our website! This way you can actually touch and feel our quality and see if it will be perfect in your home.  
Best Two-Tone pair for White Shakers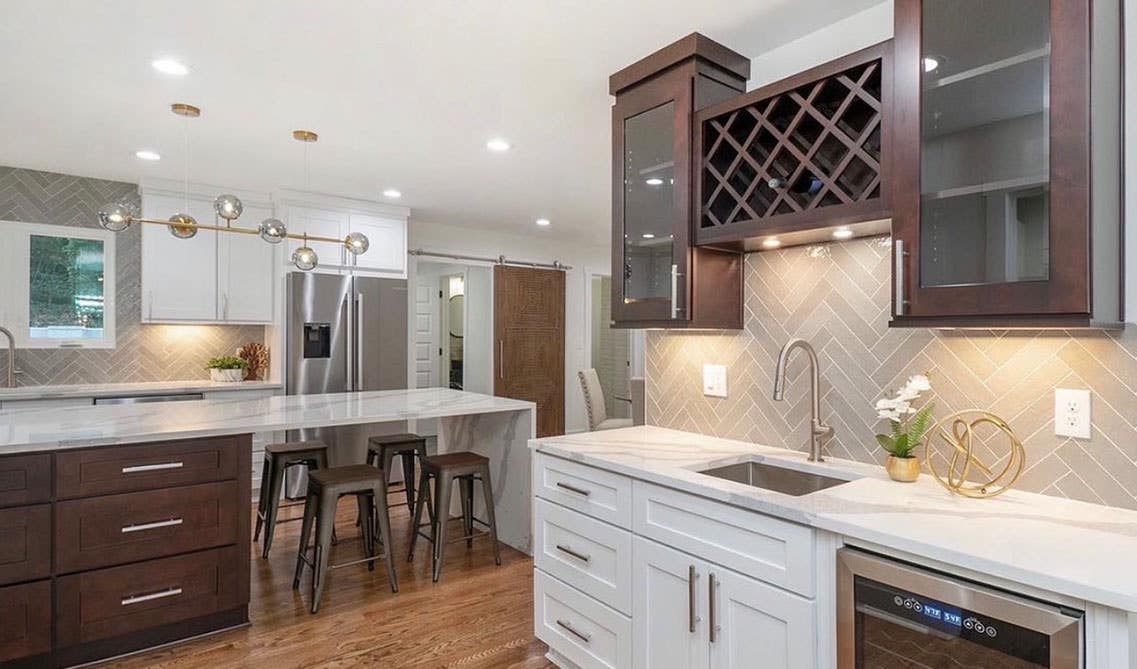 Since White Shaker Elite is so neutral, it can be two-toned well with any other shaker color cabinet. One popular option is to pair with Navy Blue Shaker cabinets. The blue pairs nicely with the white, creating a pleasant contrast and giving your kitchen or bathroom a modern look.
Another great option for two-tone pairing is to go with Grey Shaker Cabinets. A grey shaker cabinet can create a beautiful, modern contrast against white and will bring a classic touch to any home. Lastly, if you are looking for a darker contrast, consider pairing your white shaker cabinets with Shaker Espresso Cabinets. This two-tone combination creates a stunning visual, bringing a bold touch to any space.
checkout: Two Cabinet Styles, One Kitchen: How to Work Two Tone Kitchen Cabinets into Your Renovation

Best Hardware To Pair With White Shakers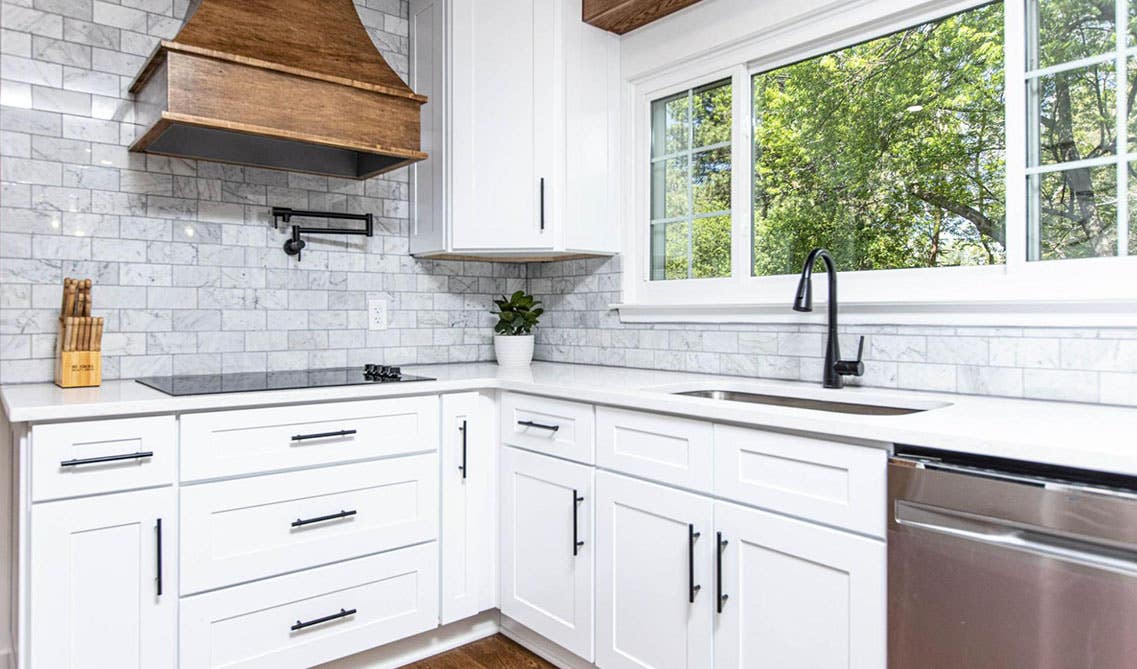 When it comes to selecting the perfect hardware for your White Shaker Elite cabinetry, there are a few tips to keep in mind. The sleek design of the White Shaker look can benefit from minimal hardware, such as clean metal knobs and pulls. A slightly more bold hardware choice can also add a modern flair to the look. 
It's important to consider the overall look and feel of your space before selecting hardware, Keep these in mind:
Check out this blog: Guide to Choosing Cabinet Hardware
What Countertops Pair Best With The White Shaker Elite?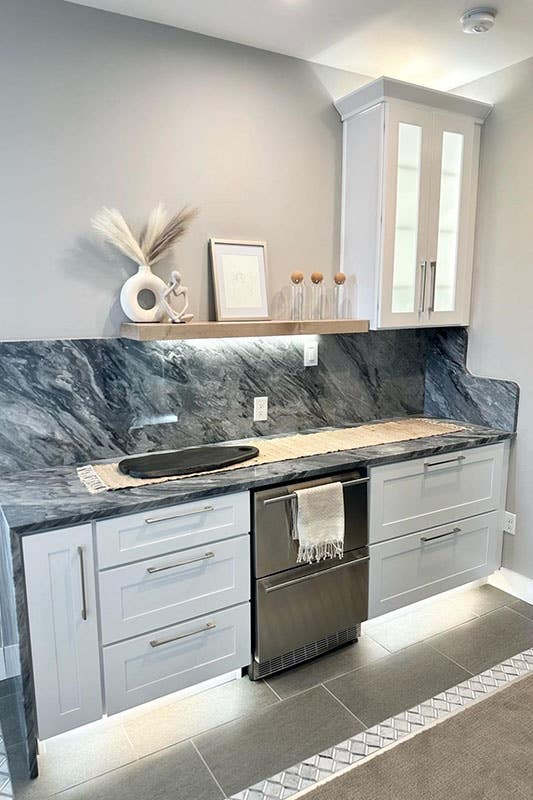 When it comes to pairing countertops with white shaker cabinets, there are several options to consider. One of the most popular choices is quartz countertops in a lighter shade. This classic material looks sleek and modern when paired with white shaker cabinets, while still providing a durable surface that's easy to clean. For a more classic look, marble countertops are a great option.
Granite is another popular choice for its durability and wide range of colors. No matter what type of countertop you choose, make sure it complements the color and texture of your white shaker cabinets. With so many options available, you can create the perfect look for your kitchen.
Checkout: The Top 6 Kitchen Countertop Design Trends + More Ideas
Backsplash ideas to Pair with White Shaker Elite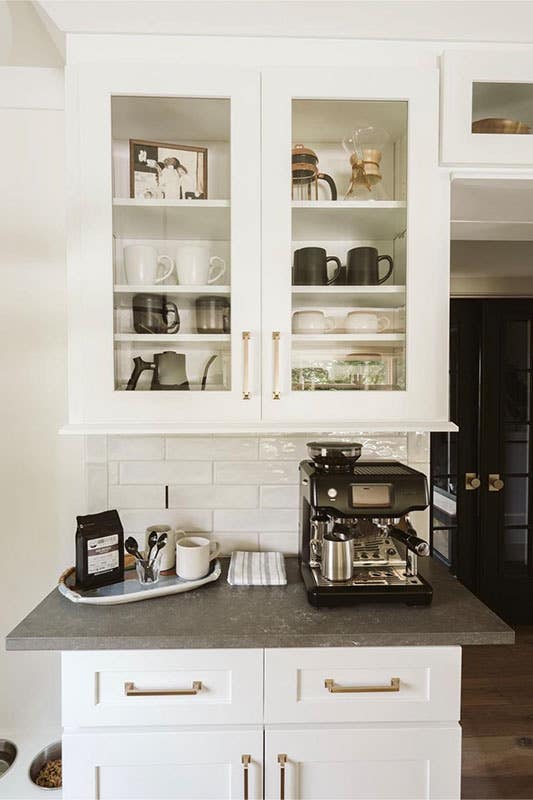 When it comes to finding the right backsplash to pair with white shaker cabinets, the options are endless as the white shaker profile is very versatile. For a minimalist look, go with a simple white or gray tile. For a bold eye-catching look, go for a vibrant black, green, or blue backsplash. 
Keep these tips in mind:
Subtle and Timeless:

 Lily Ann Cabinets classic white subway tile

can be the perfect backdrop for a white shaker cabinet. Subway tiles are easy to clean, timeless in style, and can add a beautiful texture to the space.

Bold and Eye-Catching:

 For a more modern look, consider using a glass mosaic tile. This adds a stunning element to the kitchen that can be just as timeless as white subway tile but with a bit more of an edge.

Patterned Tiles:

 Patterned tiles like herringbone or hexagonal shapes can also make a great statement with white shaker cabinets. These patterned tiles come in a variety of colors, so you can choose one that matches the rest of your decor or add a pop of color to your kitchen.

Natural Stone:

Natural stone such as marble or travertine can also look great with the  white shaker profile. Natural stone brings a luxurious feel to any kitchen and pairs nicely with the classic look of shaker cabinets.
Checkout: 11 Fresh Kitchen Backsplash Ideas for White Cabinets
We hope this blog helped guide you in the right direction for your next home renovation! If you have any questions please feel free to call us at 800-551-1438! 
Related Blogs: