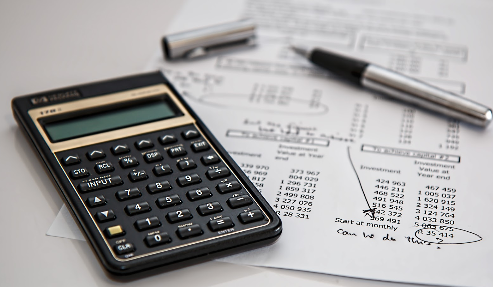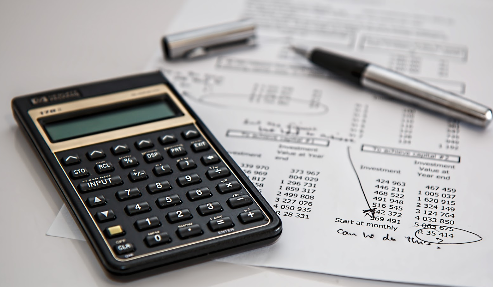 Kitchen remodel projects are among the most popular home improvements that DIYers gravitate towards completing.. It can also be the most expensive and time-consuming. Once you've made the decision to remodel your kitchen, it's time to start thinking about your budget for both time and money. Factoring in the size and layout of your kitchen, new kitchen cabinets, repainting, upgrading countertops, sinks, and backsplashes, the average kitchen remodel costs around $21,000. Your budget can skyrocket if you want to include new hardwood floors, replacing windows, knocking down walls, and replacing old appliances with new ones.
The best way to avoid an outrageous budget for a kitchen remodel project is to create one before you start. Most people do not take the time to plan this out ahead of time, resulting in unforeseen purchases or problems during the remodel process that can set back your savings account and your time. Here are some tips on how to get started with your kitchen remodel budget.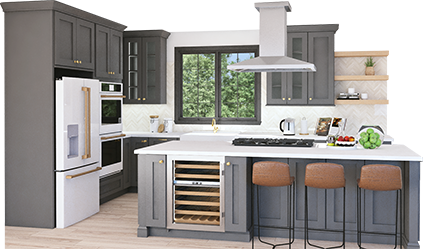 Get your FREE 3D kitchen design today!
Start Now
Decide on a Budget and Commit to it
One of the easiest, yet hardest parts of a kitchen remodel is deciding on how much to spend and sticking to that amount. It can be easy to deviate from your budget because you found the newest and best appliances or a new kind of flooring just hit the market. Before deciding on a specific number, consider how long you plan to stay in your home.
If you're remodeling with the mindset of selling your home within the next five years, your budget will most likely be smaller and easier to stick to. You can choose only the projects that will increase the value of your home. If you plan to stay in your house for longer than five years, then your budget should reflect more of your style and the elements you want in your kitchen, which can be more expensive than remodeling to sell your home.
The bottom line is, choose a budget that is going to fit comfortably into your lifestyle and stick to it. Make sure that everyone involved is aware of the budget and committed.
DIY vs Professional Services
Once you have a budget in place, you'll need to decide which projects are going to be done by a professional and which ones will be done by you. For example, are you planning to have a professional install kitchen cabinets or will you opt for RTA kitchen cabinets? Typically, labor for a kitchen remodel budget will be anywhere from 20-25% of your total budget, leaving you with less money for materials. By installing kitchen cabinets, sinks, countertops, and appliances yourself, you could save thousands of dollars. DIY material like faux crown molding can save you hundreds of dollars compared to buying the real thing, opening your budget up even more. While there are several projects within your kitchen remodel that you can do yourself, it's best to leave electrical and gas line issues to the professionals.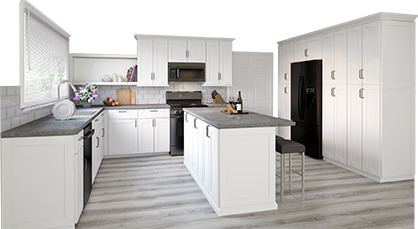 3D Kitchen Visualizer Tool
Bring your dream kitchen to life with our free kitchen visualizer!
Design Now
Breakdown Your Budget
Next, it's time to decide how much of your budget will go to each project in your kitchen. Your kitchen remodel budget should allocate percentages to areas including kitchen cabinets, appliances, labor, windows, flooring, paint, fixtures, tools, drywall, etc. Here is a sample breakdown.
RTA White Kitchen Cabinets 20% - DIY install project
Electrical rewiring and labor - 15% - professional services
Appliances - 20% DIY install
Flooring - 15%
Paint, molding, trim - 8%
Eating out - 2%
Misc tools, fittings, parts, fixtures, etc. - 10%
Misc and unexpected problems - 10%
Create a Spreadsheet and Keep Track of it
Keep all of your expenses, invoices, and projects in a spreadsheet to keep it organized. It's also important to update it every time money leaves the budget. A spreadsheet will ensure your kitchen remodel budget stays on track and there are no unnecessary expenses.

Budget for the Unexpected
At least 10% of your budget should be allocated towards miscellaneous and emergency problems. If you can afford it, try to reserve 15-20% if your budget will allow. The last thing you want is to max out your budget and realize there is a plumbing problem. If you get towards the end of your kitchen remodel without any hiccups, you've left yourself some extra money for decor, premium quality cabinet hardware, or cabinet drawer inserts and organizers.
Prioritize Projects
Decide which part of your kitchen remodel is the #1 priority and work your way down. It's tempting to start with small, easiest or fastest projects first but if something unexpected happens that is larger than what you budgeted for then at least you got your most important kitchen project completed.
Use these steps to reduce the stress and anxiety of budgeting for your new kitchen. Our team can help you even more with a free 3D kitchen design based on your specific needs and work to fit it into your budget. Get started today and design the kitchen you deserve.