Kitchen islands are a popular design trend that can provide storage, food preparation space, and a seating area. If you're considering a kitchen island, follow these tips to help you decide whether you have enough space to make an island work for you.
Size and Dimensions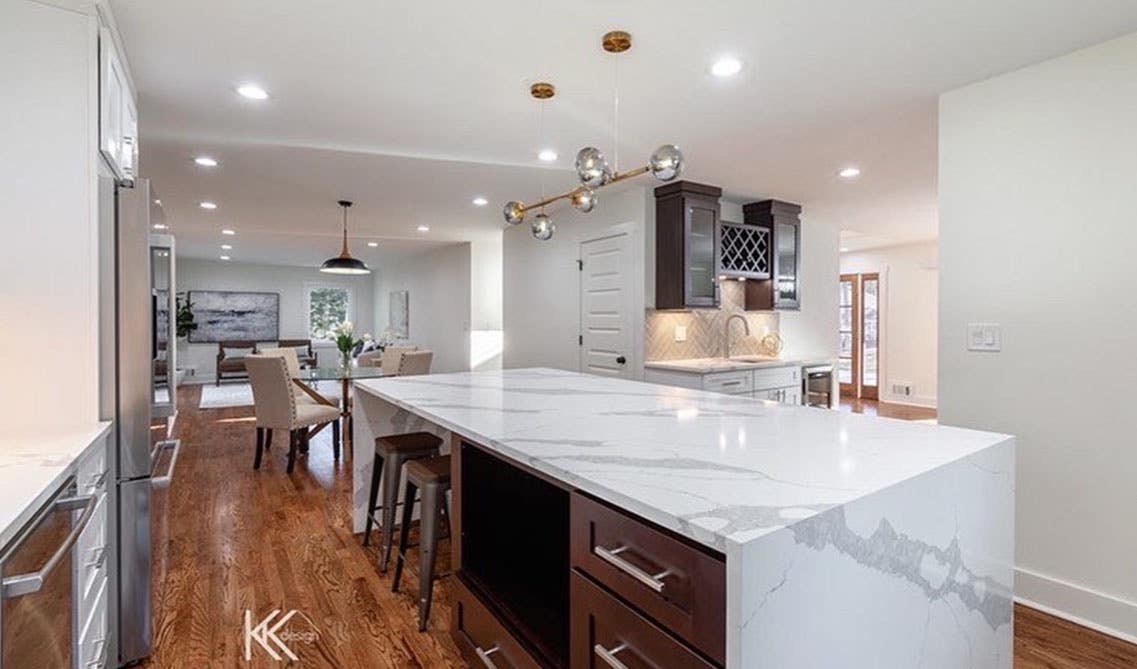 The amount of space needed for a kitchen island will depend on several factors such as the dimensions of the island, the layout of the kitchen, and the function of the island. On average, most dimensions of a standard kitchen island measure around 80 x 40 inches. Lily Ann Cabinets offers a variety of products to help customize and best fit your kitchen.
When it comes to designing your kitchen island, it should take up no more than 10% of the area of your kitchen. This would allow for enough workspace and seating for a couple of bar stools. In terms of the actual size of the island, it should be proportionate to the overall size of your kitchen. For small kitchens, a compact island of around 36 inches (91 cm) in length may be sufficient, while larger kitchens may be able to accommodate an island of 6 feet (1.8 m) or more.
In terms of clearance space around the island, you should aim for a minimum of 3 feet of space on all sides. This will provide enough space for people to comfortably move around the island and still be able to access all the drawers, cabinets, and appliances they need without feeling cramped. If you plan to include seating around your island, you will need an additional 12-18 inches of clearance for each stool to ensure they are spaced appropriately.
A 10x10 kitchen can be more difficult to find a layout plan that easily includes an island. As long as there is enough space on each side, an island is able to fit. 
It's also important to consider the placement of appliances and fixtures such as sinks, ovens, and cooktops when designing your kitchen island. You'll want to make sure that there's enough space around the island to accommodate these features.
Storage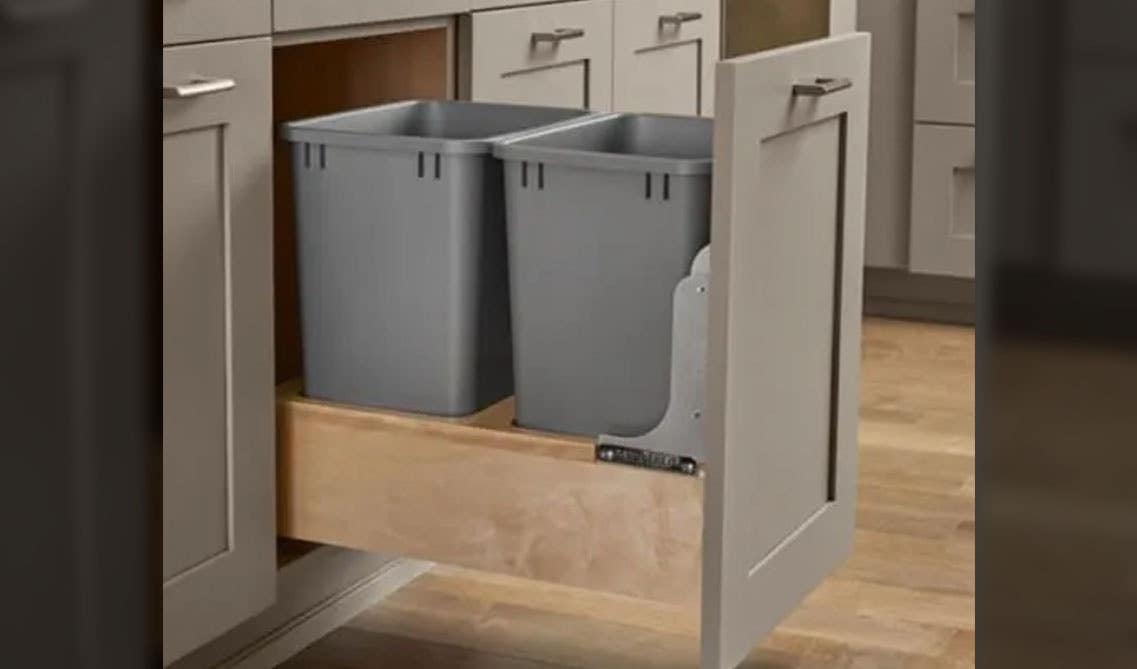 If you prefer to keep a more neat kitchen, it would be a good idea to consider an island with more cabinets and drawers to keep appliances like utensils, pots, and pans, and even your trash barrel is hidden away to keep an organized and well maintained space. This would enhance your kitchen and maximize its functionality by incorporating extra space to keep your appliances out of sight. Providing extra storage within your island assists in keeping a tidy kitchen and creates the best possible experience when cooking meals with family. 
At Lily Ann Cabinets, we offer dozens of products to execute this look. When you are looking to keep your silverware organized in the drawer, then a cutlery drawer insert is your answer! We also have lazy susans, pots and pans roll out shelves, base door organizers, pull out organizers with soft close glides, undermount waste containers in singles and doubles, and more, all offered in different dimensions to best suit your cabinets.
Designing Your Island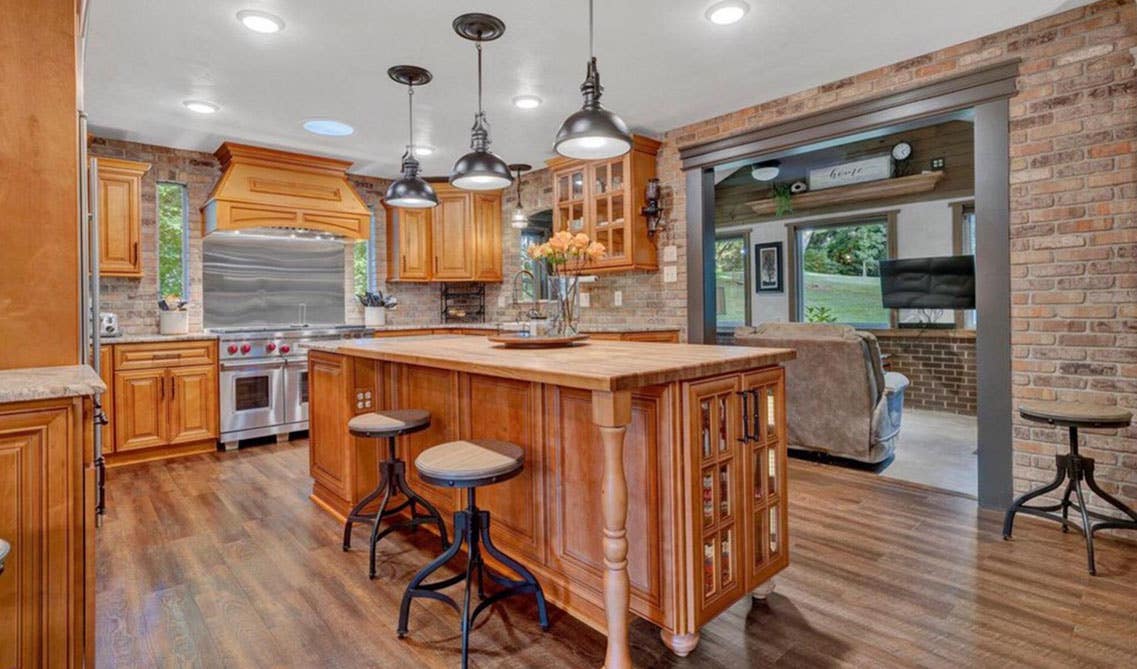 Lily Ann Cabinets: Charleston Toffee
Designing and installing your dream kitchen can be overwhelming but Lily Ann Cabinets makes the process easy. With 21 different cabinet options, we have every color and tone to best match any kitchen.
If you prefer a clean look, we recommend white cabinets like our White Shaker Cabinets. We also offer tan toned cabinets such as our Linen Cabinets, dark browns, like our Chocolate toned cabinets, light browns such as our Toffee Cabinets, Navy Blue Shaker Cabinets, natural looking wood cabinets, and more.
We have dozens of decorative hardware selections to tie your island look together, so the process of creating your kitchen is made simple, affordable, stress-free and is the solution you are looking for to fulfill your kitchen needs. 
Benefits of an Island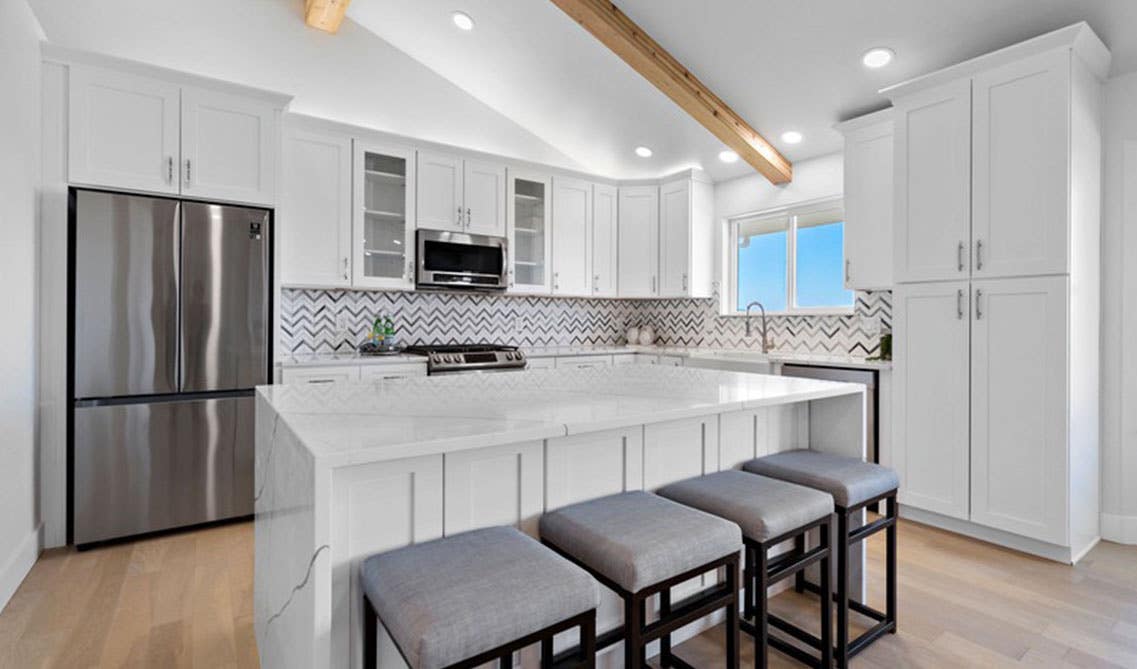 Lily Ann Cabinets: Colorado White Shaker Cabinets
There are many benefits to adding an island to your home. For example, Aesthetics. A well-designed kitchen island can add a lot of style and visual interest to your kitchen. You can choose from a wide range of materials, colors, and finishes to complement your existing decor and create a flowing and attractive appearance.
Versatility: Kitchen islands can be designed to fit a variety of needs and preferences. For example, you can install a sink, dishwasher, a cooktop on your island, or add a built-in wine rack or mini fridge allowing additional cabinetry to your kitchen design.
Functionality: If you have a larger kitchen island, you can add seating with bar stools or chairs around it to create a casual dining area. This can be a great spot for breakfast or quick meals, or for entertaining guests while you cook. It also creates more work space while you are cooking. You can also use your island as a  prep area. 
In Conclusion..
Ultimately, the size of your kitchen island will depend on your personal preferences and the layout of your kitchen and design. It's always a good idea to consult with a professional designer or contractor to help you determine the best size and placement for your island based on your specific needs and space constraints.
Related Blogs: