Are you thinking about sprucing up your kitchen for the new year? If so, you may be wondering what kitchen design ideas will be popular in 2023. From modern minimalism to traditional themes, there are a variety of kitchen design ideas that you can choose from to create the perfect space for your family. In this blog post, we'll explore some of the top kitchen design ideas that are expected to be popular in 2023 and provide tips on how to make the most of them. Keep reading to find out which kitchen design will rule in 2023!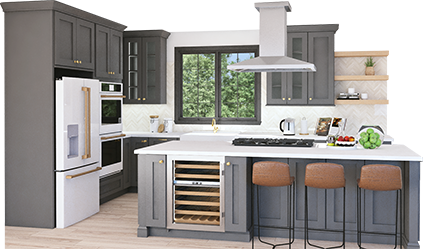 Get your FREE 3D kitchen design today!
Start Now
1. Slab Backsplashes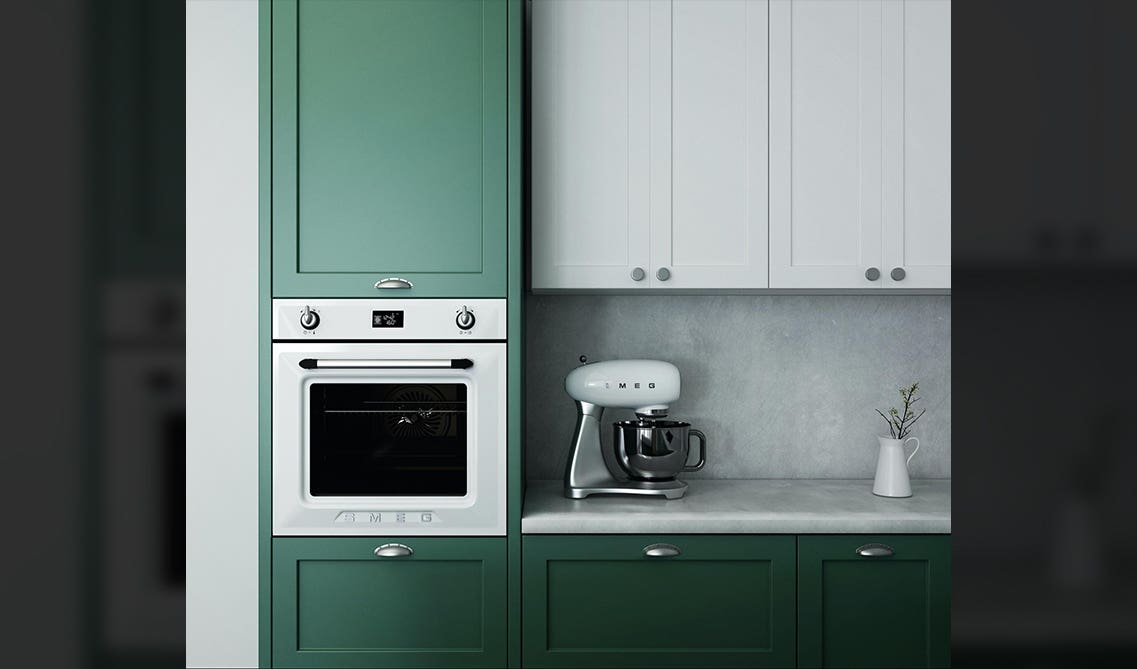 Slab backsplashes are quickly becoming a popular choice for kitchen design ideas. The continuous material of the slab gives the kitchen a modern, contemporary look. Granite, quartz, and marble are popular choices for slab backsplashes although there are many other options available. Depending on the design of your modern kitchen cabinets and kitchen inspiration, you can choose a slab backsplash that matches your countertops or makes a bold statement piece in your kitchen. With the right design, slab backsplashes can be used to elevate any kitchen from basic to one of the best kitchen designs.
Also Read: Small Kitchen Design Ideas To Make The Most Of Your Space

2. Warm Colors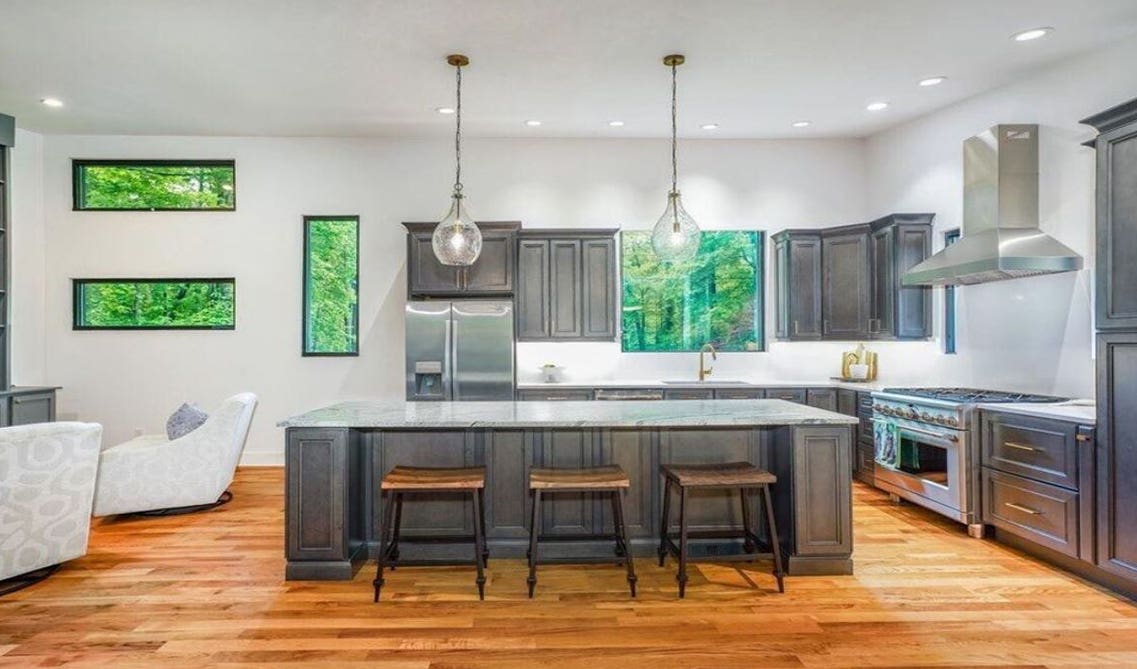 As we move into 2023, kitchen cabinet design ideas are starting to embrace more saturated tones, warm colors, and natural wood finishes rather than the traditional white, Scandinavian-style minimalism. For example, modern kitchen cabinets are embracing warmer colors and bold pops of color in the form of dark and light hues. This gives kitchens a cozy atmosphere while still being modern and stylish. To get an idea of how to use these warm colors in your kitchen, browse some of the best kitchen designs for inspiration. With the right combination of colors and accessories, you can turn your kitchen into an inviting and stylish space that you can be proud of.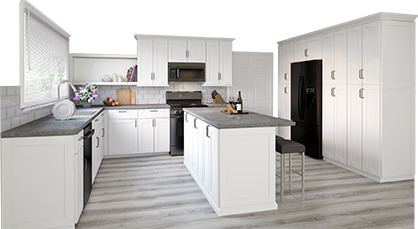 3D Kitchen Visualizer Tool
Bring your dream kitchen to life with our free kitchen visualizer!
Design Now
3. Smart Technology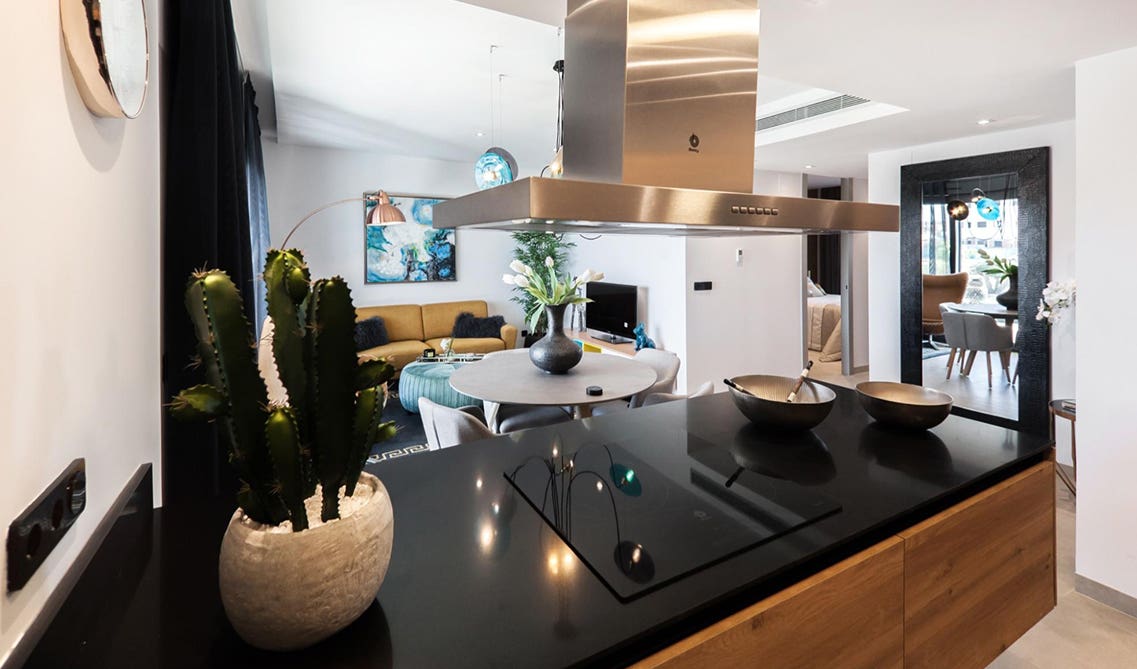 Smart technology has been quickly gaining traction in the kitchen and is expected to be a major trend in 2023 kitchen designs. Smart technology can range from voice-activated appliances to smart touchless faucets, to appliances that are connected to your wifi and controlled by your smartphone. Smart kitchens not only provide convenience, but they also help save time and energy with their energy-efficient features. Kitchen cabinet design ideas for 2023 should consider the implementation of smart technology for a modern kitchen that can meet all of your needs. Modern kitchen cabinet designs, for example, can incorporate smart appliances to create a luxurious and stylish kitchen that is also energy efficient.
Also Read: 8 Galley Kitchen Designs That Maximize Space

4. Large Islands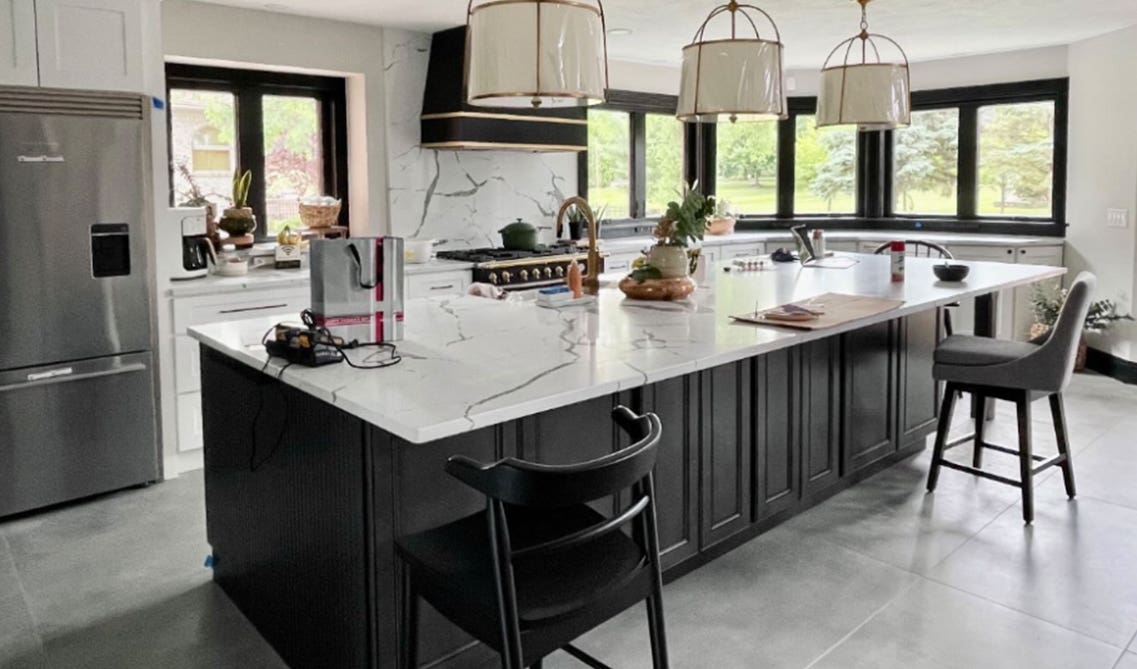 Large kitchen islands are becoming increasingly popular as people look for unique and modern kitchen cabinet design ideas. For larger families or those who entertain regularly, a large kitchen island is a perfect solution for providing an additional counter space and seating area. With a larger island, homeowners have the opportunity to integrate new features, designs, and shelving, providing even more space for storage. Not only does this allow for additional storage, but it also provides a great spot for meal prep, gatherings, and entertaining. 
Also Read: 5 Stunning Scandinavian Kitchen Designs You'll Love in 2023

5. Butler Pantries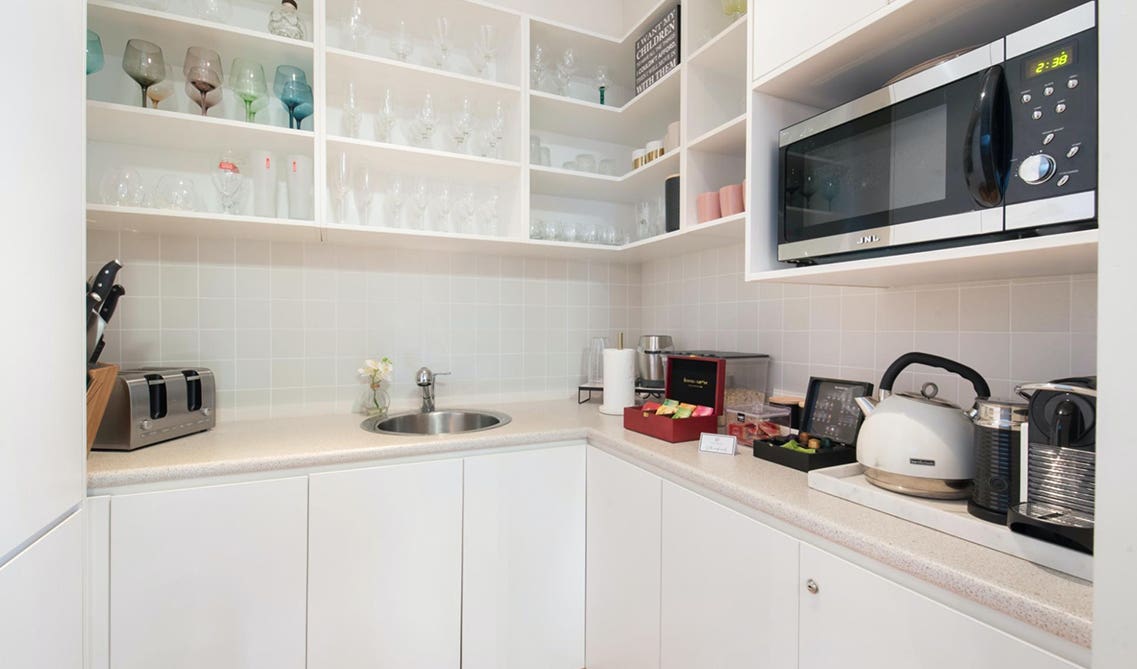 Butler pantries are becoming a popular choice for kitchen cabinet design ideas in 2023. These multi-functional spaces act as additional storage space, a food prep area, a secret coffee bar, or even a wet bar. With modern kitchen designs that perfectly mimic the cabinetry, they can easily be concealed behind a matching panel or sliding barn door. It's no wonder that these cleverly hidden spaces are gaining popularity. For those looking for some kitchen inspiration, incorporating a butler's pantry into your kitchen design is a great way to add extra functionality while still maintaining the best kitchen designs.
FAQ
1. What is a good theme for a kitchen?
Everyone has a different taste and decor they want to use in their kitchens. If you want inspiration for your kitchen, check out our pinterest for ideas that will be popular in 2023! 
2. What is the best way to layout a kitchen?
The best way to layout a kitchen would be to consult a professional designer for a FREE 3D design. Make sure your kitchen is exactly the way you like it without all the trouble! 
3. Where should a stove be placed in a kitchen?
The stove is usually located near the sink and refrigerator for easy access during food preparation.