Are you looking to renovate your kitchen with bold new colors? While most kitchen designs are colorless for comfort, this new year has brought up some new changes.
You can shake up your kitchen to make it reflect more of your unique personal style. Don't know what colors to go with? No problem! Lily Ann Cabinets will show you the best Kitchen Color ideas to adopt for your kitchen in 2023.
Mainstay Colors for the Kitchen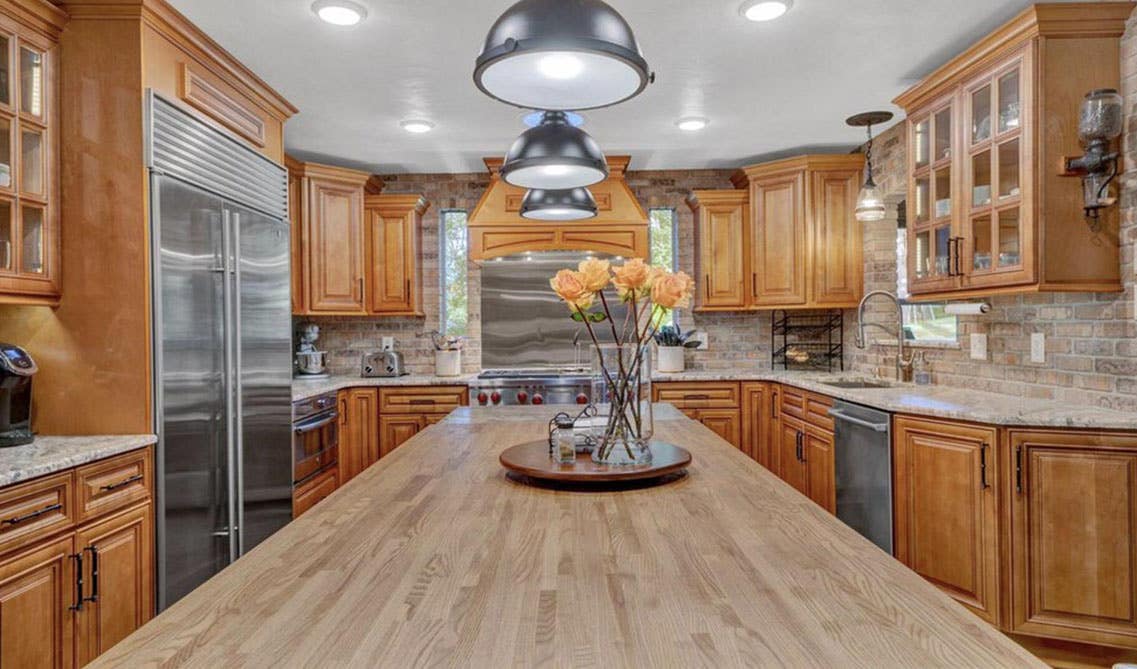 When you ask what color experts think will be the most popular paint colors for your kitchen in 2023, they will tell you that it will most likely be nature-inspired hues.
Most agree that you'll see an overwhelming amount of dark greens, warm neutrals, and soft pinks. Yet some of these Kitchen colors shcemes are carried over from the past year into the new.
Other experts share a different opinion on Kitchen color trends that will be popping out in 2023.
This doesn't mean that colors such as white will be going away. According to Erika Woelfel, the Vice President of Color Creative Services at Behr Paint Company, "Neutrals like white, cream, gray, and greige are trending in 2023." There's nothing wrong with keeping it safe with neutrals.
If you are willing to take risks in your kitchen, then there are some great bold new colors for you to incorporate into your kitchen design.
Checkout: The Ultimate Guide to Kitchen Color Combinations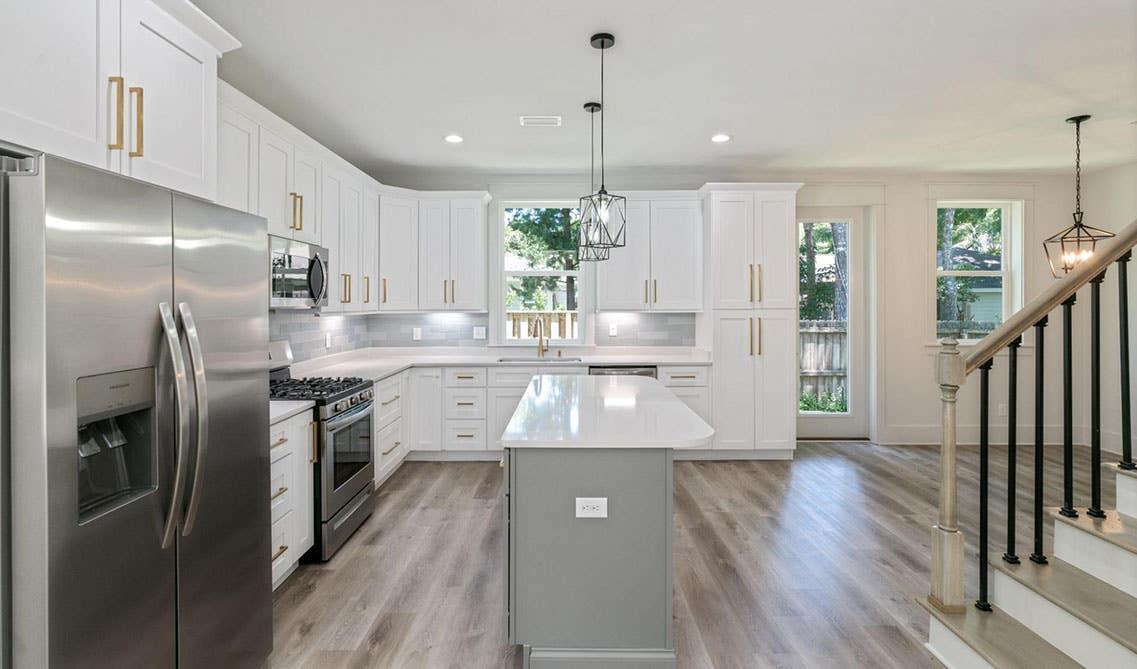 The New Colors Coming In
If you are more interested in experimenting with bold colors to help bring your kitchen to life, here is a list of new kitchen colors provided by Martha Stewart.
1. Warming it up with Earth Tones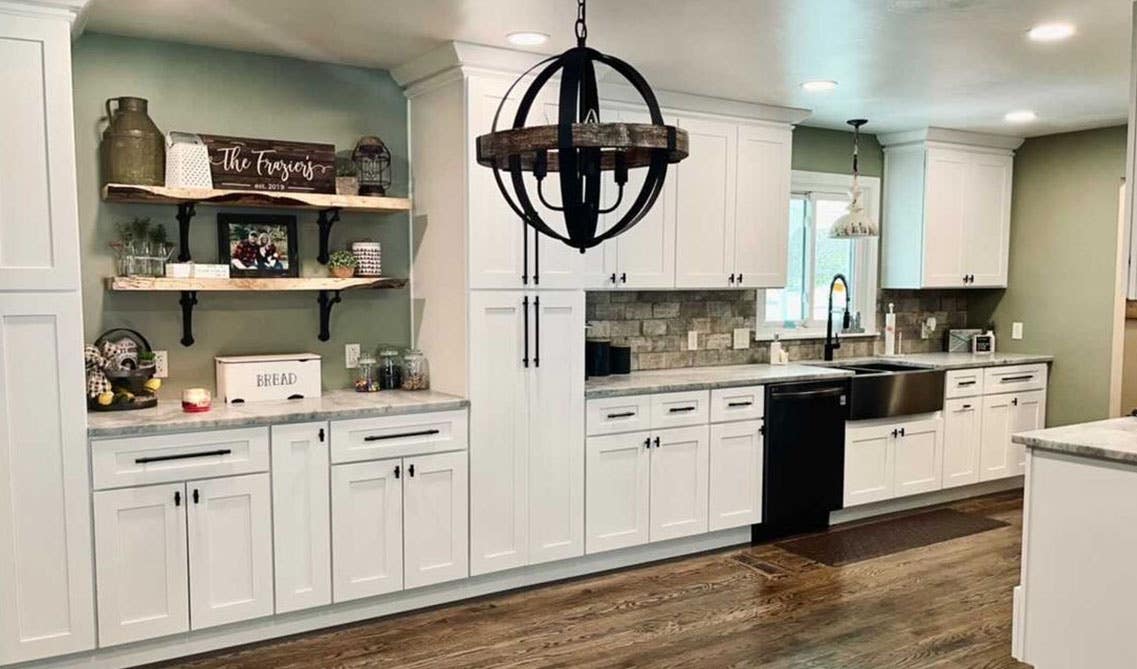 The cottage core aesthetic may not be in fashion anymore, but that doesn't mean that your kitchen shouldn't have cozy vibes with cooler undertones. It's a safe space full of browns and reds to calm nerves and batch up some nice old recipes. It's a preferred choice if you want to avoid brights and neutrals.
2. Bring Back Those Vintage Colors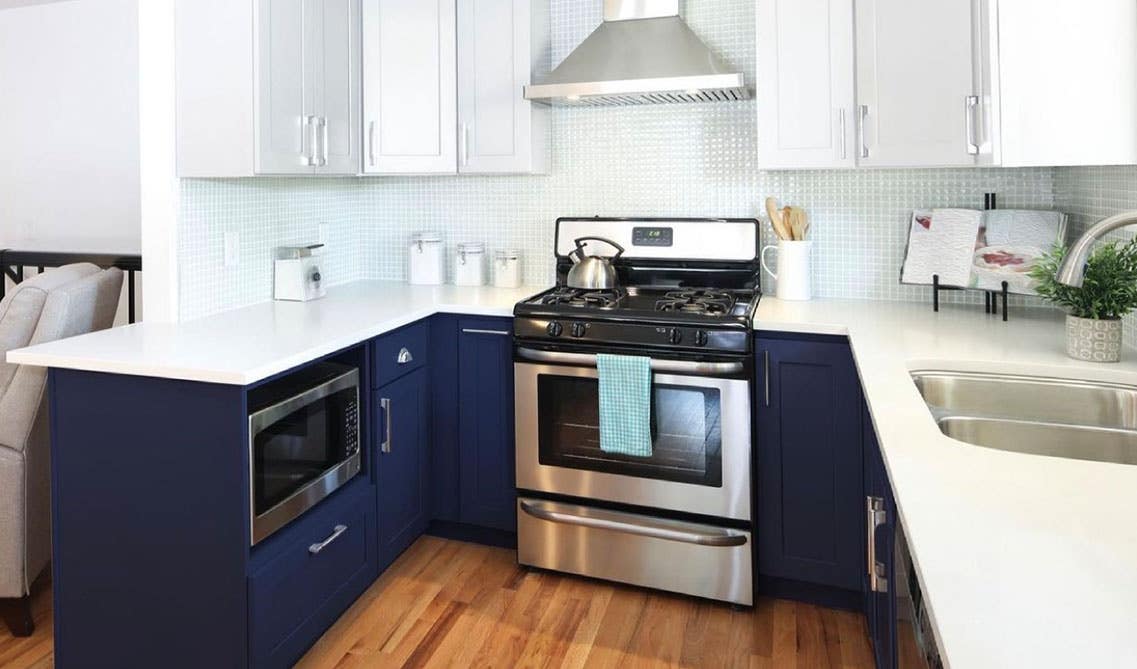 These are the type of colors that you would want to replicate in an old townhouse or country home. Comforting browns, navy blues, and burgundy represent an old-fashioned color palette that relies on nostalgia. If you want your kitchen to reflect more on the past, why not try it?
Checkout: Vintage kitchen design ideas That Are to Die For
3. Keeping it moody with Evergreen Fog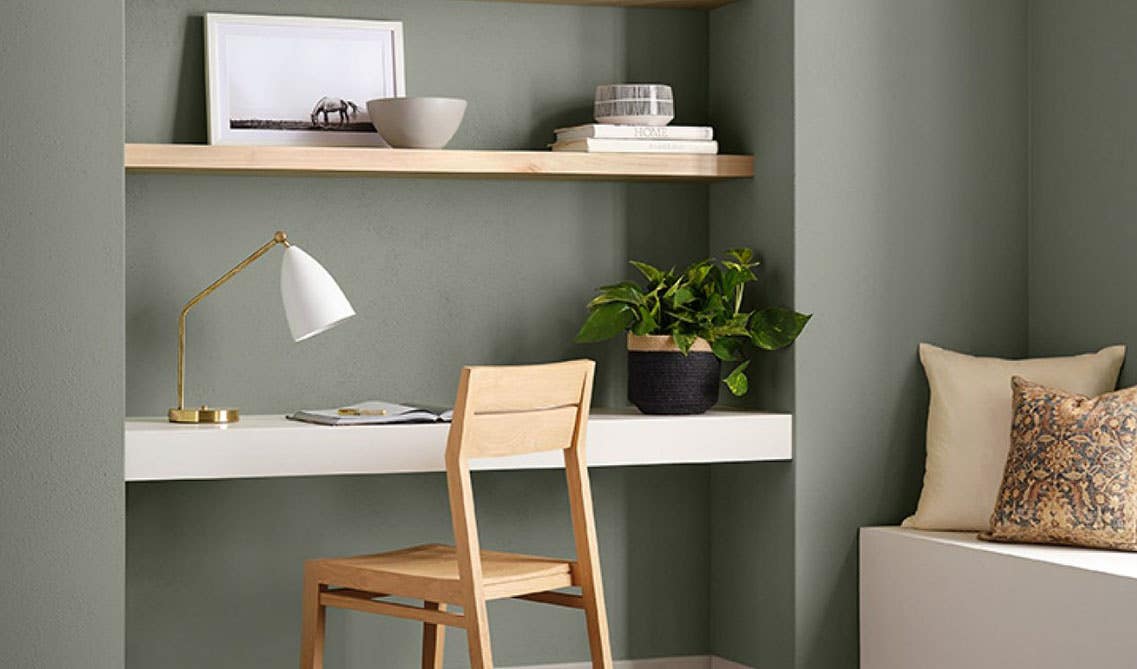 Evergreen Fog was 2022's Color of The Year by Sherwin Williams. This is a popular bold color for painted cabinets, walls, and floors. The color has a mix of many hues like gray, green, and blue so it can pair well with any kitchen aesthetic while providing a unique pop of color that will be sure to make a statement. It goes well with a white pairing and can work on every surface.
Also, be on the lookout for our Evergreen Fog Lily Ann Cabinets color dropping later this year!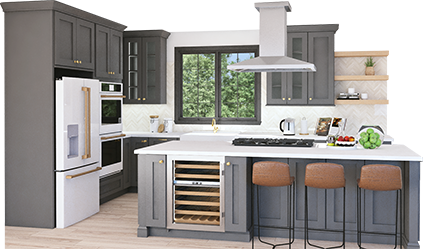 Get your FREE 3D kitchen design today!
Start Now
4. Darken the Pink with Bold Reds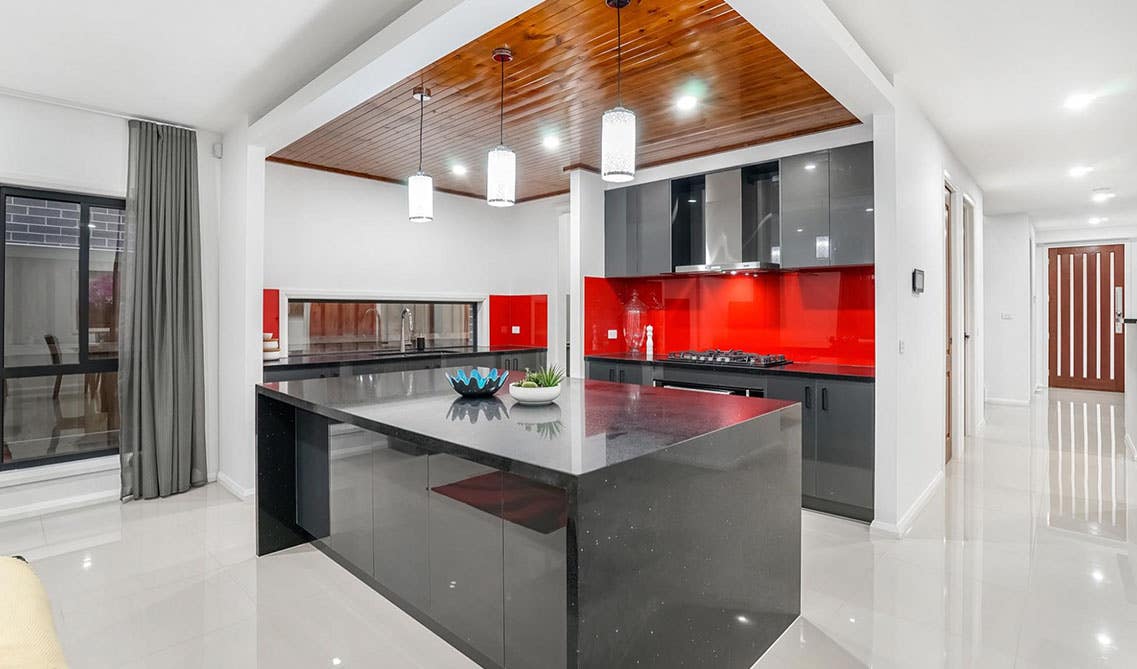 Over the past few years, millennial pinks have dominated kitchens through posts on Instagram. While it's dying out, more impactful tones will help make your kitchen come to life. This is where darker reds come in. They will make your kitchen look more vibrant and dynamic.
Checkout: 9 Bright Kitchen Color Ideas To Refresh Your Space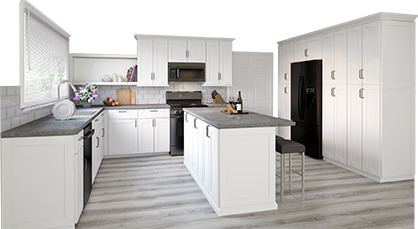 3D Kitchen Visualizer Tool
Bring your dream kitchen to life with our free kitchen visualizer!
Design Now
5. Freshening it up with Greens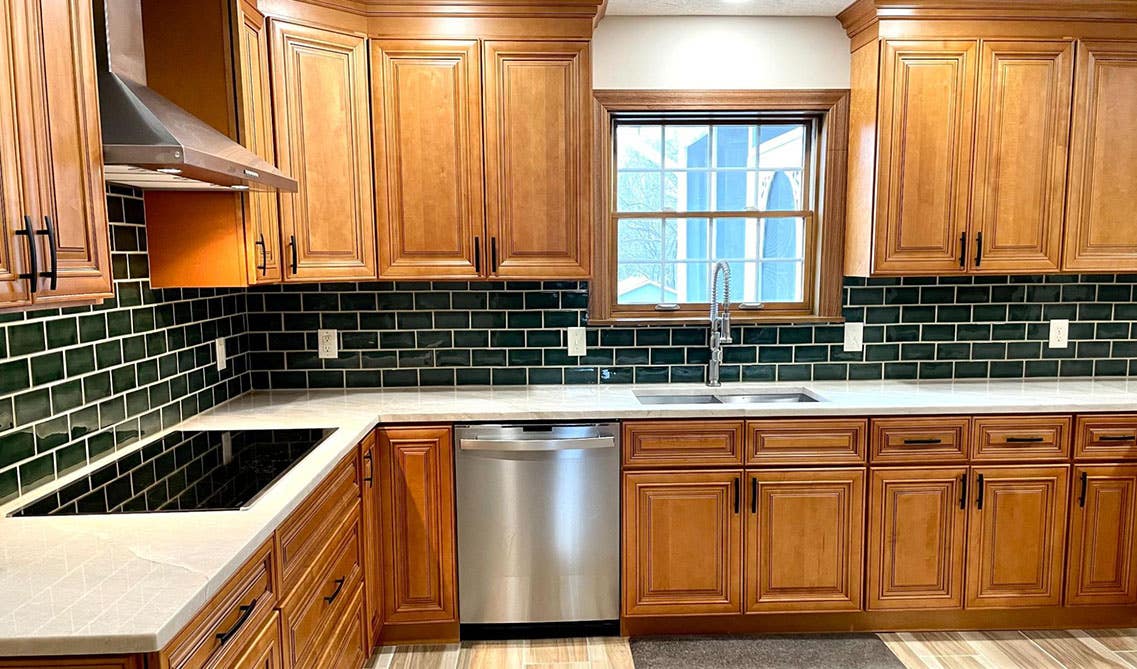 Over the past few years, one mainstay aesthetics has been the outdoor look. It helps create a comforting presence and makes you feel connected to nature. To recapture that vibrant nature look, your best colors would be lush olive greens, fresh spring tones, and subtle green undertones.
Checkout: Green Kitchen Cabinets – The Ultimate Guide To The Newest Kitchen Trend

There are a few other important elements to consider when thinking about how you want your kitchen to look. If Stewart's list doesn't precisely align with what you are wanting, that's okay. It's best to pick what suits your kitchen the most.
The first thing to consider is the light in your kitchen should help bring out the desired colors and leave an impression on anyone who enters it. Secondly, it all depends on your style and the purpose of your kitchen. If you want to have casual family dinners, it's best to go with a neutral paint color to help relax and stay focused on your pleasing aesthetic. Finally, it's best to commit to darker hues if you use black and white to highlight the undertones.
Summary
There are many different directions you can take for your kitchen this year. You may want your kitchen to fit with a particular aesthetic. You can play it safe with the neutrals or take risks with a bold color palette. Whatever route you take should fit your style, and reflect on how you feel whenever you enter your kitchen space.
For more tips and tricks on renovating your kitchen or any other space in your home, please visit Lily Ann Cabinets' website for more inspiration and ideas!
Related Blogs:
FAQ:
1. What is the most popular kitchen cabinet color for 2023?
White is still the most popular kitchen cabinet color in 2023!
What color walls go with gray kitchen cabinets?
White and cream color walls go best with gray kitchen cabinets.
What are the new colors for kitchen cabinets?
New colors becoming popular for kitchen cabinets are greens in different hues, white oak, and also black cabinets.