So, you've decided to remodel your kitchen using kitchen cabinets? Congrats! Now is the perfect time to learn more about standard kitchen cabinet dimensions so you have a better idea of what to purchase for your space.
When it comes to cabinetry, there are a few factors that you should take into account. Keep reading to learn more about standard kitchen cabinet sizes and dimensions so you can start to plan your dream kitchen layout.
Base Cabinets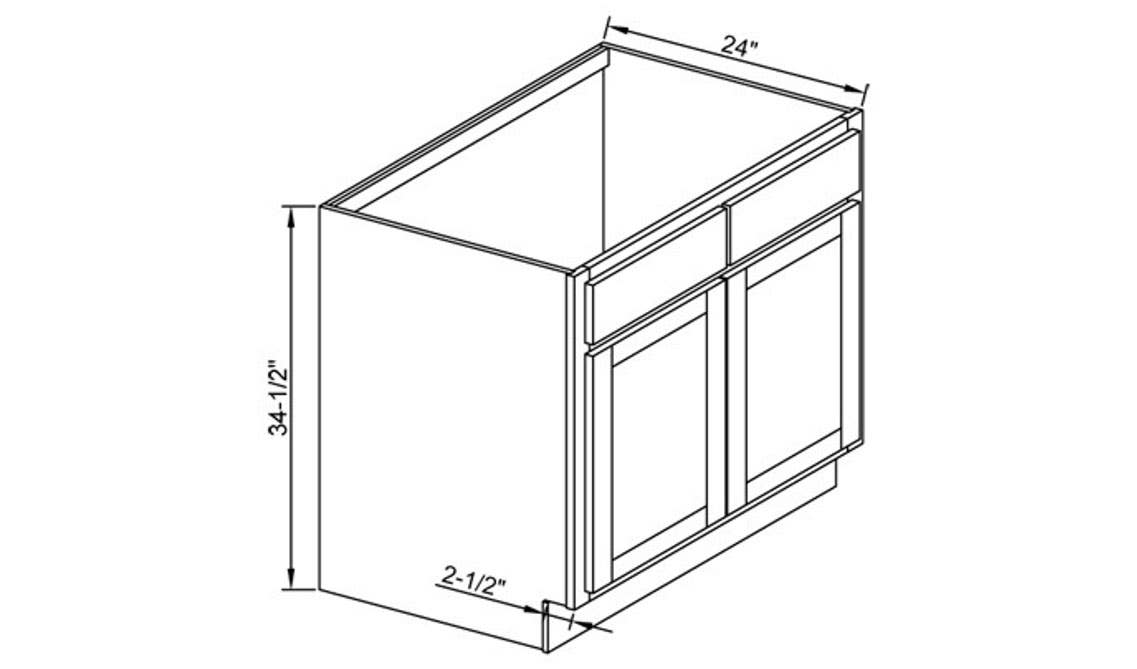 Base cabinets are the ones that are installed directly on your kitchen floor. As heavy counters are laid on top of them, dishwashers and ranges are bracketed to them, sinks are installed within them, and pots and pans are stored inside of them, they need to be able to withstand a lot. These are the workhorses of your kitchen, and thus, tend to be the most expensive.
Standard base cabinets are typically about 34½ inches tall, or 35 to 36 inches tall when countertops are installed. Without countertops, base cabinets are 24 inches deep, and with countertops, about 25 to 26 inches deep. The biggest fluctuating factor in base kitchen cabinet dimensions is the width. Standard cabinet widths can be anywhere from 12 to 48 inches wide as these cabinets tend to be used for different purposes.
The attached door height is about 24 inches tall, while the top drawers are typically 6 inches. If you have a three-drawer base cabinet, you'll usually have a 6-inch top drawer with a 12-inch middle and bottom drawer. If you plan on having full-height base cabinets, your cabinet doors will be about 30 inches tall. The toe kick for base cabinets is usually about 4½ inches in height.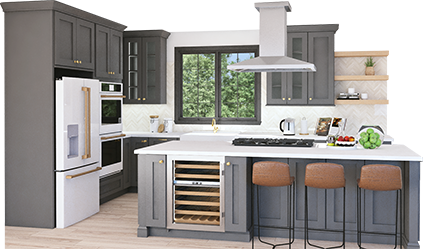 Get your FREE 3D kitchen design today!
Start Now
Wall Cabinets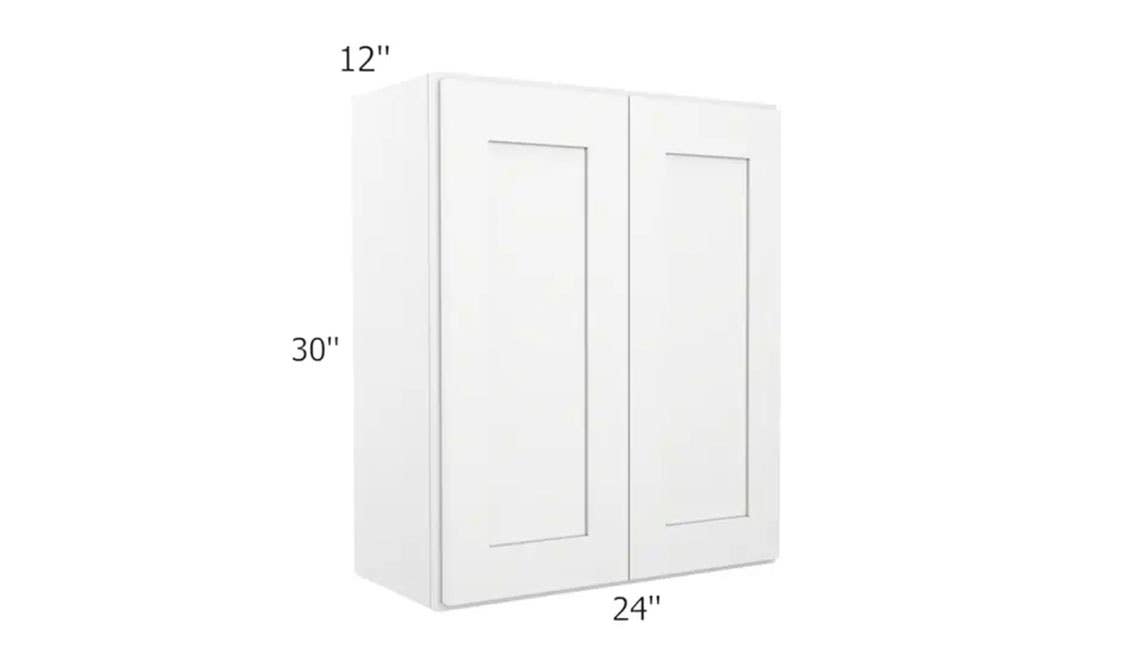 Wall cabinets, also known as upper cabinets, are attached directly to the studs with screws. These cabinets are most often used to store food and lightweight kitchen serving ware, like plates, bowls, glasses, etc. Wall cabinets are the ones that people will most often splurge on as they're in the direct line of sight of most people entering your kitchen. Consider opting for in-cabinet lighting or glass-front doors for a true statement kitchen.
Wall cabinet sizes will typically come down to your kitchen ceiling height and your personal taste. But keep in mind that any wall cabinet should be installed 54 inches from the floor to the bottom of the wall cabinet. Standard cabinet sizes are usually available in 30, 36 and 42 inches in height. The standard depth of wall cabinets is about 12 to 24 inches and the typical width is 12 to 36 inches. Be sure to also take into account any upper appliances (microwave, hood vent, etc.) or crown molding you may have.
Tall Cabinets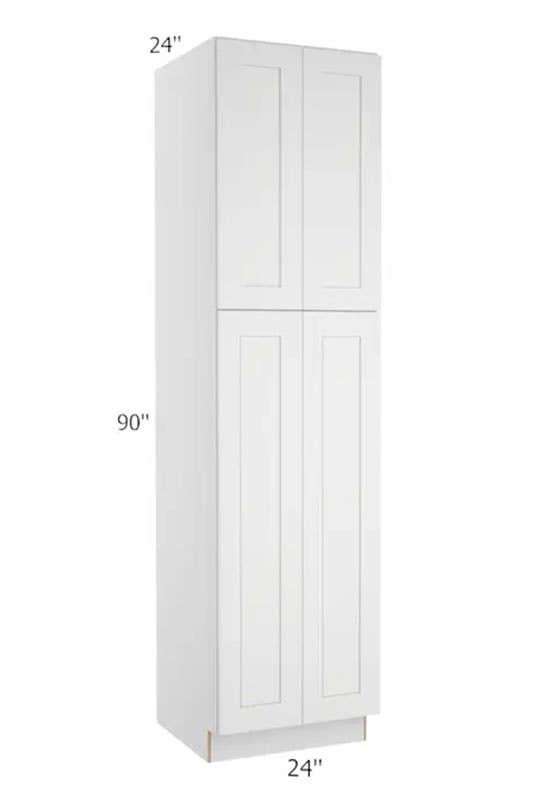 Tall cabinets are usually installed in pantries or next to ovens. As the name suggests, these cabinets generally extend from the floor to the ceiling. This is the perfect place to keep pantry items, cookie sheets or any abnormally shaped items.
Similar to wall cabinets, tall kitchen cabinet dimensions usually come in three standard heights: 84, 90 and 96 inches. For a well-balanced look, 84-inch tall cabinets should be paired with 30-inch wall cabinets, 90-inch tall cabinets should be paired with 36-inch wall cabinets and 96-inch tall cabinets should be paired with 42-inch wall cabinets. The depth of tall cabinets can range from 12 to 24 inches and the width usually can go from 12 to 36 inches.
Design Your Dream Kitchen with Lily Ann Cabinets
At Lily Ann Cabinets, we have a wide range of ready-to-assemble kitchen cabinets and kitchen cabinet inserts to choose from. Have a question or need more information about kitchen cabinet dimensions? Feel free to reach out to our experienced team of cabinet experts today.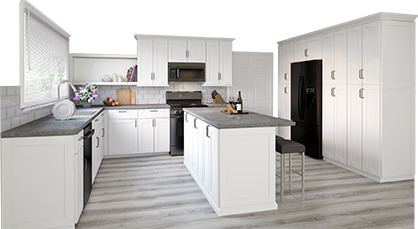 3D Kitchen Visualizer Tool
Bring your dream kitchen to life with our free kitchen visualizer!
Design Now
Related Blogs: