Keeping your kids' bathroom organized, clean, and looking nice can be a difficult task. That is why we're here to help with some fun ways to update your kids' bathroom to get it looking its best.
1. Replace 2-handle faucets with a single-hand faucet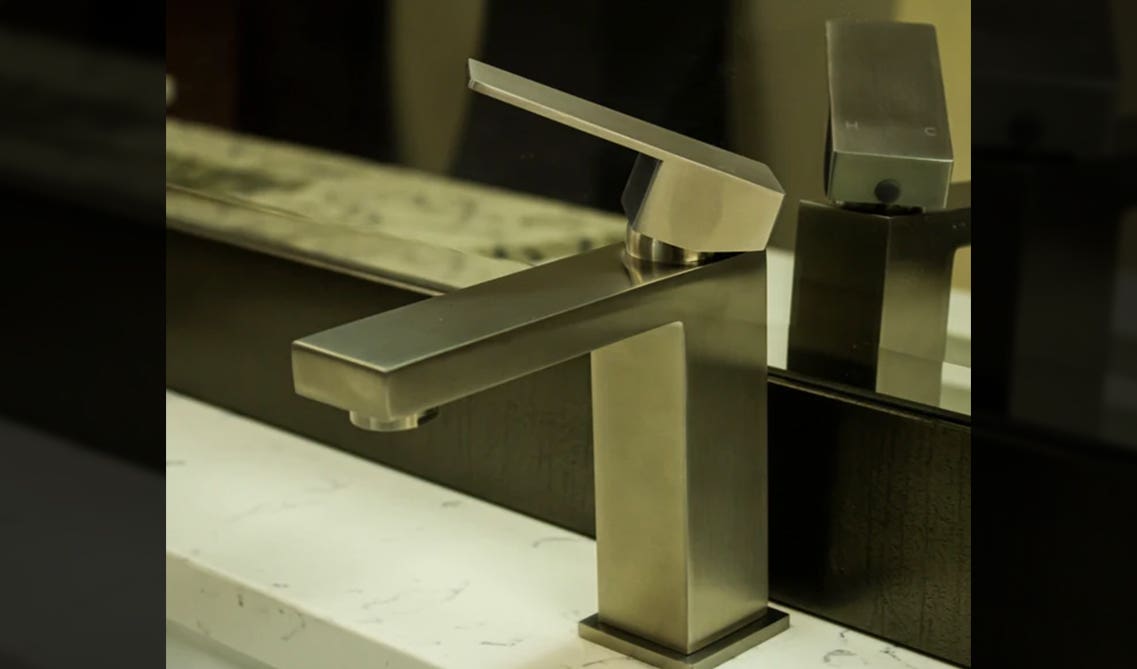 Kids can get confused by 2-handle faucets. Make getting ready in the morning quicker by replacing your sink with a single-hand faucet. This will be sure to make everyone's lives easier.
2. Replace spring bar toilet paper holder with a lift bar paper holder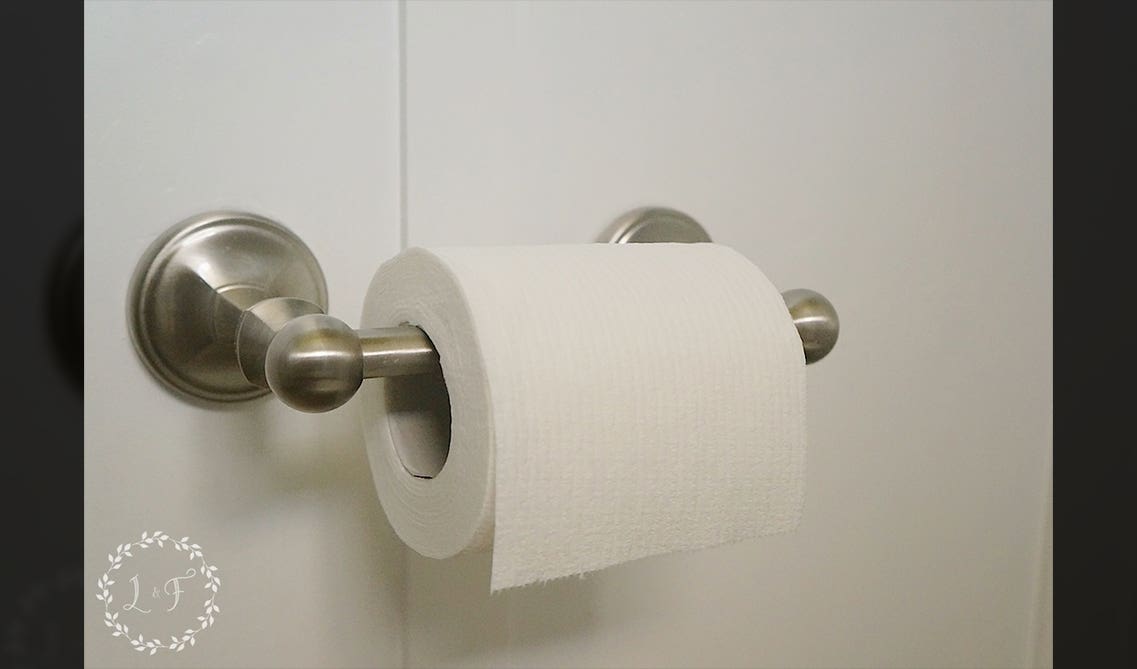 Replacing the toilet paper roll everytime it runs out in your kids' bathroom can get exhausting. Yet, kids can find it difficult to replace their own toilet paper with a spring bar toilet paper holder. With a lift bar, the processing of replacing a roll becomes far easier.
3. Utilize Hooks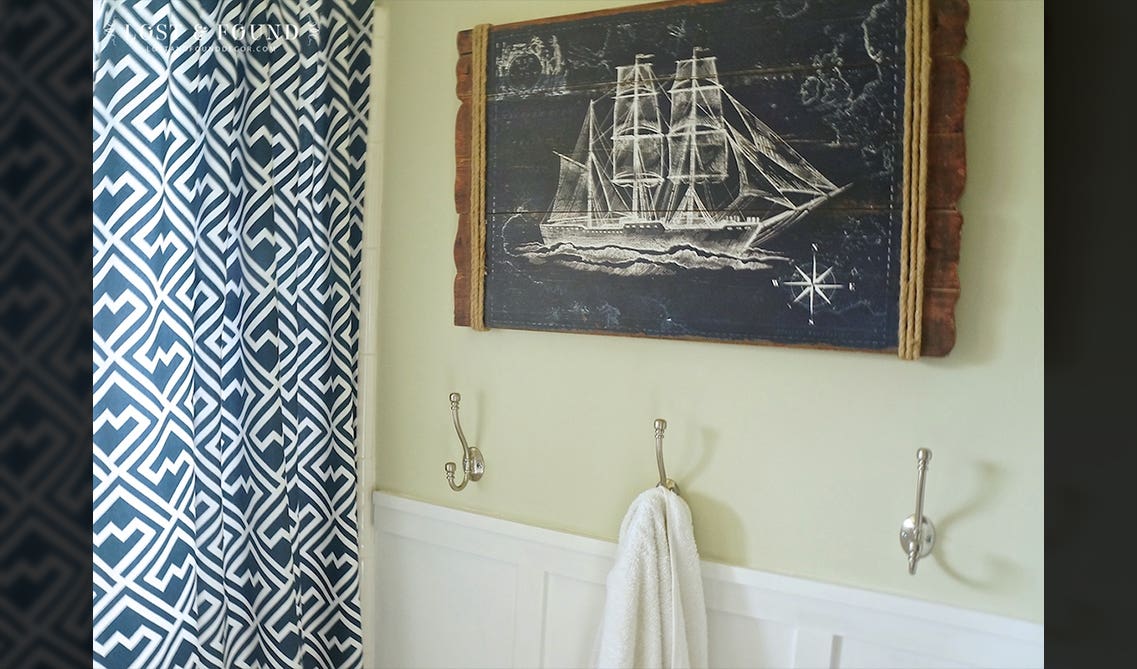 To keep your kids' bathroom clean and organized try hanging hooks on the walls. This can help to organize their towels or even hold a hanging hamper. To make things even easier try hanging these hooks at the height of your child.
Related: 18 Unique Modern Bathroom Ideas | Cabinets, Vanities + More

4. Create a theme
Kids love decorations and creating a themed room is a great way to make decorating easy. Depending on your child's interests, curate a theme for their bathroom using paint, art, and towels!
5. Use a shower curtain that doubles as a liner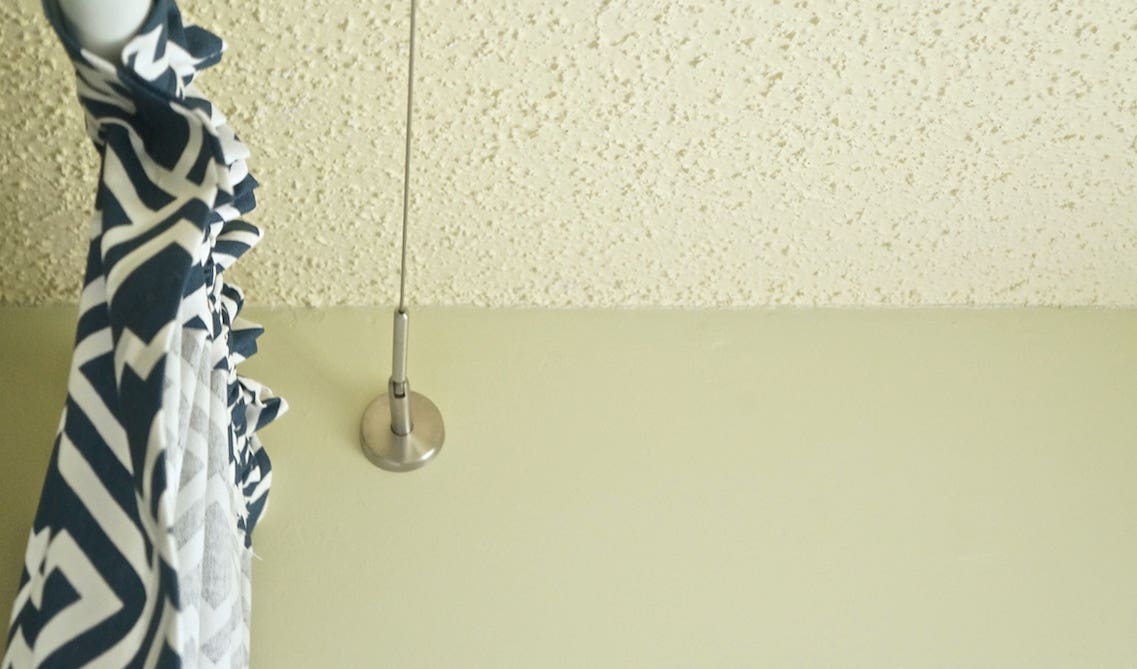 It can be difficult for children to remember to close both the shower curtain and the liner. By using a shower curtain with a built-in liner they just have to close one curtain.
6. Personalize their towels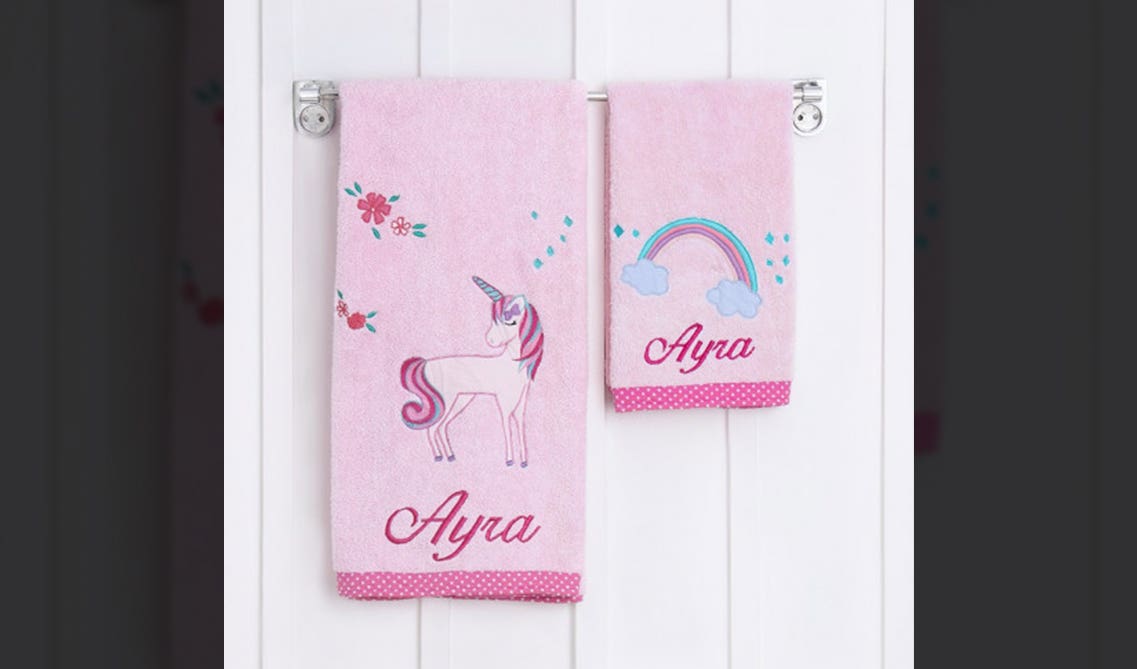 Personalizing towels is a super easy and cute way to make your kids' bathroom feel put together and classy. Also try color coordinating your personalized towels with the rest of your bathroom for a truly coordinated look.
7. Buy a faucet extender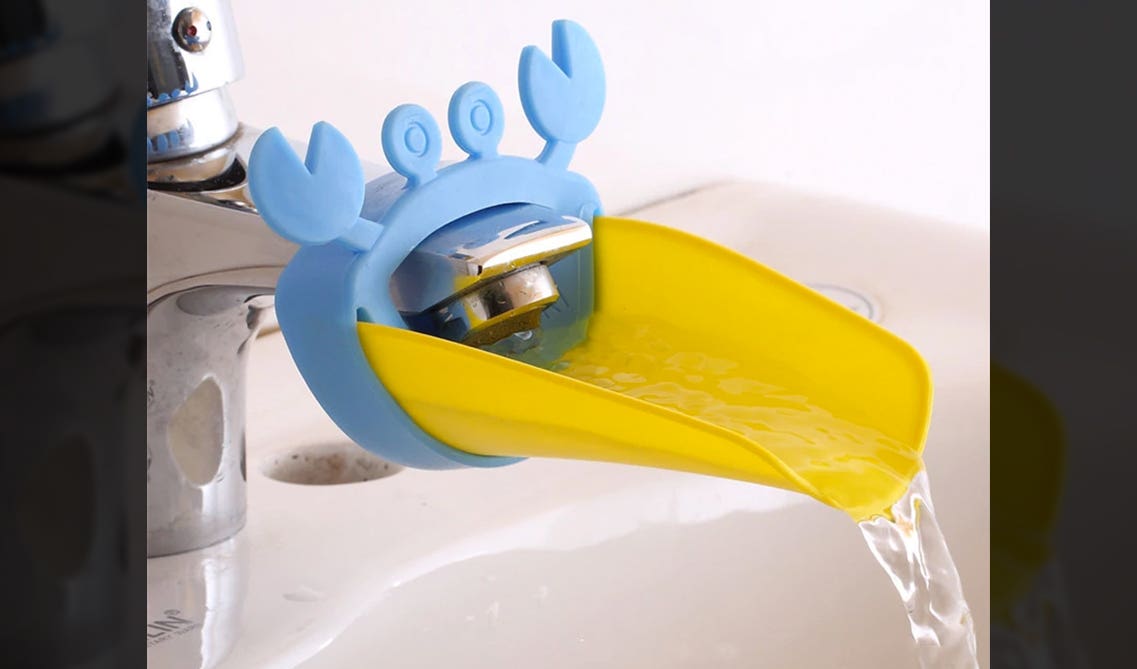 Faucet extenders can be a super adorable and affordable way to make your kids' bathroom feel complete. They also are very useful and help your children better reach the sink making both their and your lives easier.
Related: 8 Modern Farmhouse Bathroom Decor Ideas That Will Make You Never Want to Leave Your Bathroom

8. Find a step stool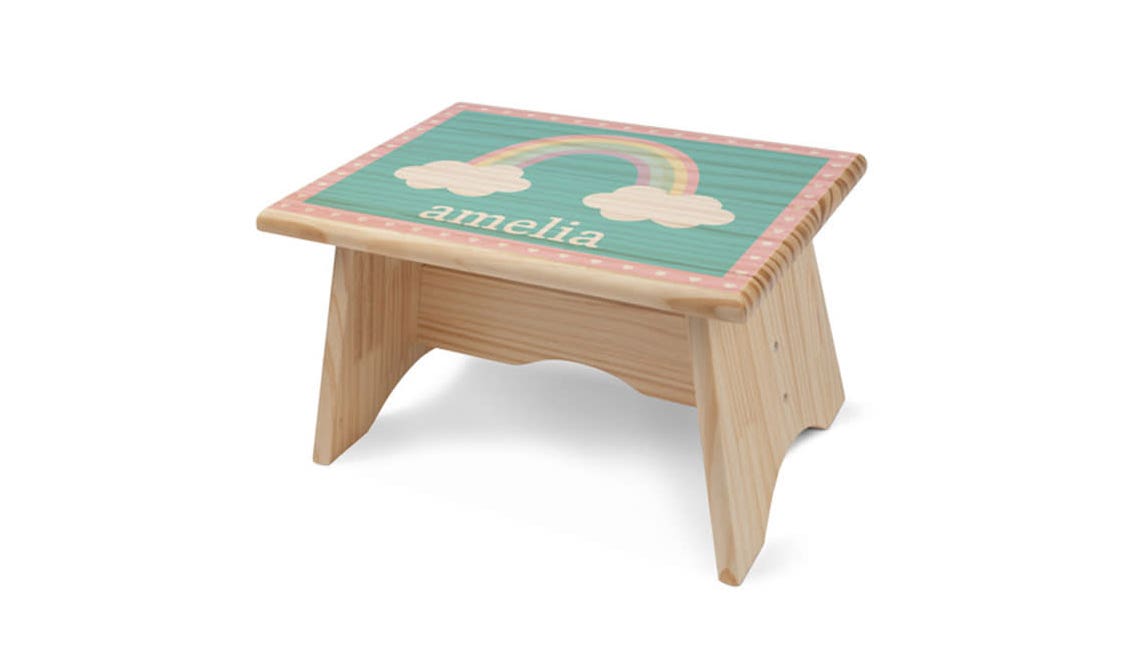 While your kids are growing quickly they still may need a little help reaching the sink. Finding a cute and maybe even personalized step stool is a great way to add a fun and useful element to your space. Like with the towels, try color coordinating the step stool as well!
9. DIY your space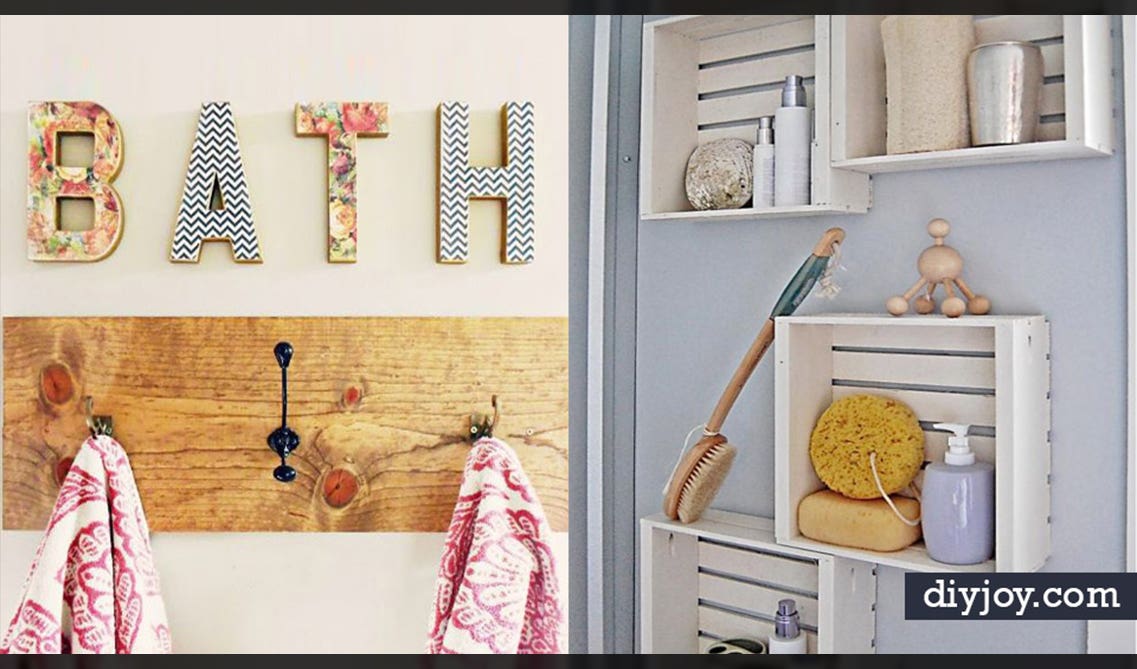 Search online for easy DIYs you and your kids can do together to make their space come to life. This is a great way to help create a comfortable and put together space while also spending time with your children.
10. Utilize wallpaper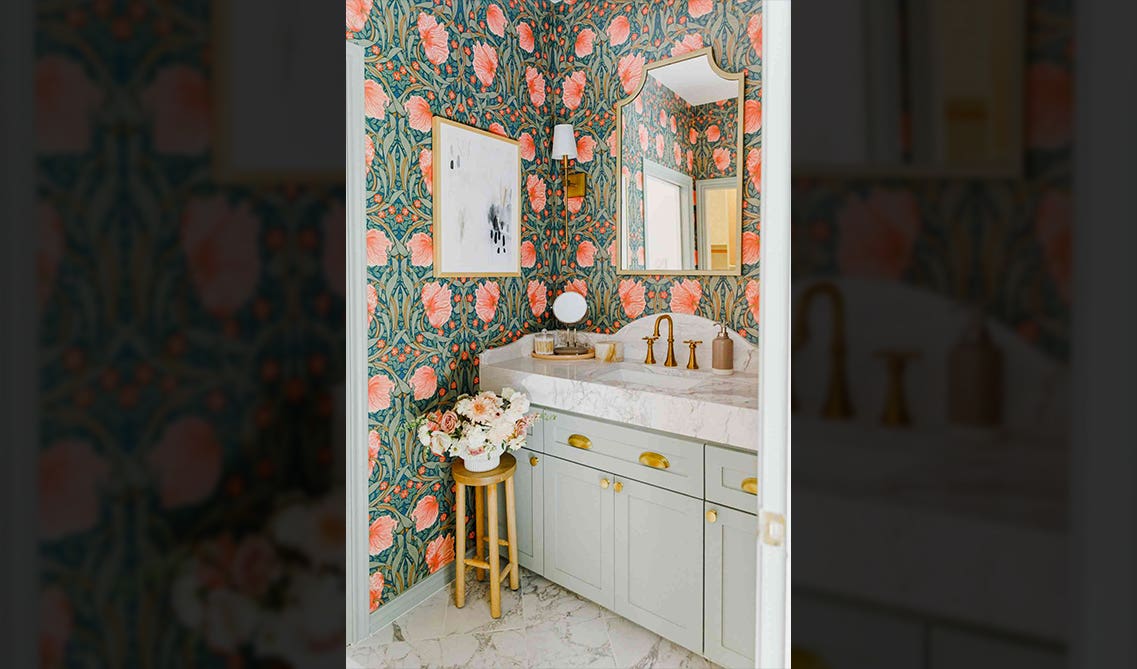 Wallpaper is a great and easy way to create a fun space. Have your kids pick out a fun design and create an accent wall to truly bring together your space.
Planning a Bathroom renovation? Request a Free door Sample to see, feel and experience our cabinets in your home.
FAQ
1. How do I make my bathroom kid friendly?
According to Parker-Chase Preschool here are 5 ways to make your bathroom more kid friendly:
​​1. Get a small stool
2. Hang things within their reach
3. Give them their own toothbrush holder
4. A cute and durable rug
5. Don't be stingy with shower toys
2. How much does it cost to remodel a Kids bathroom?
A normal bathroom renovation can cost anywhere between $2,500 - $16,000. However, if you are planning to make small changes to your current bathroom to accommodate your kids, you can do the renovation for a lot cheaper with DIY projects and minor hardware updates.