Happiness is homemade, and thus created in the kitchen! The kitchen is the most essential room of the house, where families come together, entertain, and make memories.
A beautiful kitchen sets the tone for the house. Range hoods are a fantastic addition to the kitchen to create a finished and aesthetic look. With that being said, we can help you find the best kitchen hood fitted to your style!
Benefits of adding a range hood to your home
There are endless benefits to installing a range hood in your kitchen. Not only do they improve visual appeal and overall cleanliness, but also improve kitchen lighting for better and safer cooking. Let's take a look at just how valuable the addition of a range hood can be for your kitchen.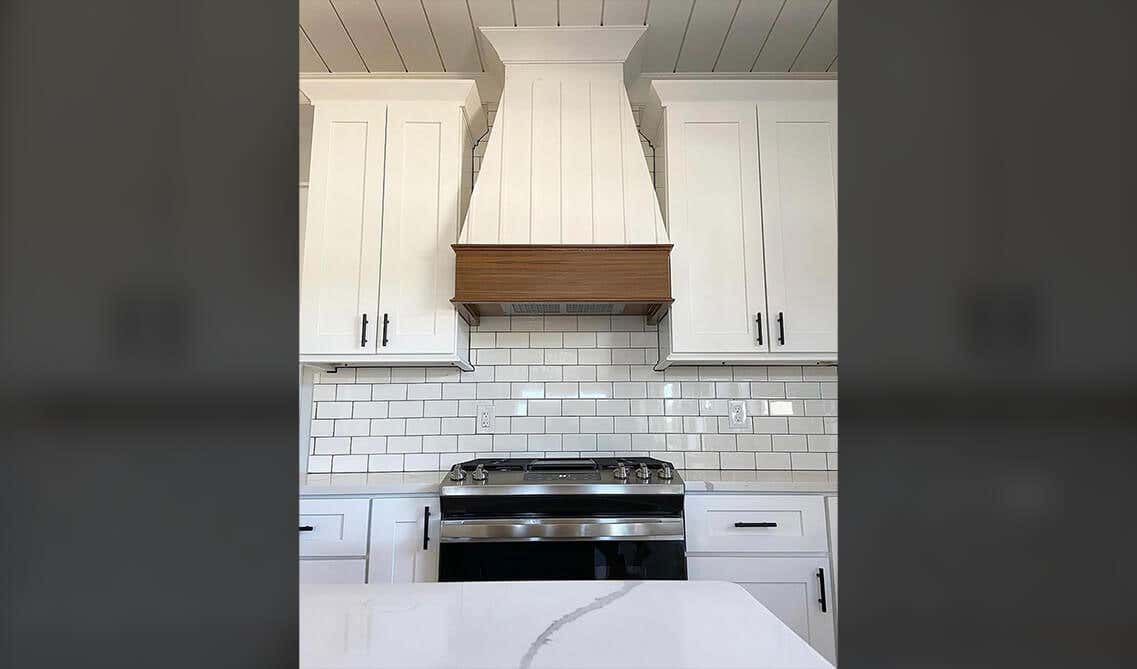 Additional lighting.

As we all try to perfect our cooking skills, poor lighting does not work in our favor to create exceptional meals! The kitchen hood adds extra bright light, right above the stove, granting a feeling of safety whilst preparing ingredients. In addition, this light can also be used as an ambient night light for those late-night trips to the fridge!

Removes Excess Heat.

The range hood removes excess heat while also improving the overall cleanliness of the kitchen. Within the kitchen hood, there is a fan built-in which draws out the steam and heat, created while cooking. The excess heat is then drawn out through the vent, overall boding well for keeping the kitchen at a cooler temperature. 

You have increased home value.

The range hood adds to the overall value of your home due to protecting your cabinetry from harmful oils and smoke, while also adding a luxurious style to your kitchen making the space look cohesive and well planned out.

Increased Cleanliness.

The kitchen hood keeps the air clean, keeping your home safe. The built-in fan draws out airborne toxins created while cooking, keeping the air well-circulated and avoiding inhalation of gasses with potential harm. 
Health risks associated with not having a range hood
The range hood is said to be the most important unit in the kitchen to rid the toxins that come with cooking in everyday life and to maintain kitchen safety. Century life explained in an article just how these toxins can be formed, where carcinogens such as heterocyclic amines (HCA's) and Polycyclic aromatic hydrocarbons (PAH's) may be released from cooking foods at high temperatures. To our surprise, discoveries of cancer risks have been associated with the creation of these toxins. 
That being said, it brings to attention the necessity for a more effective method of filtering the air for kitchen safety, unlike cracking a window open when you accidentally burn the meat! Moreover, the connection between respiratory problems from cooking has become more apparent, which was shown in an article by Vox. A study carried out, described in this article went on to explain how the abundance of gas (created from cooking) within the kitchen can correlate to risks of carbon monoxide poisoning. 
When looking at these facts, it is not only shocking but terrifying! Without a range hood, the air can not suitably be filtered and leaves these toxins in the atmosphere. Lily Ann Cabinets has a fantastic selection of range hoods for your kitchen, which will serve to combat any risk that could be detrimental to your health and your kitchen safety.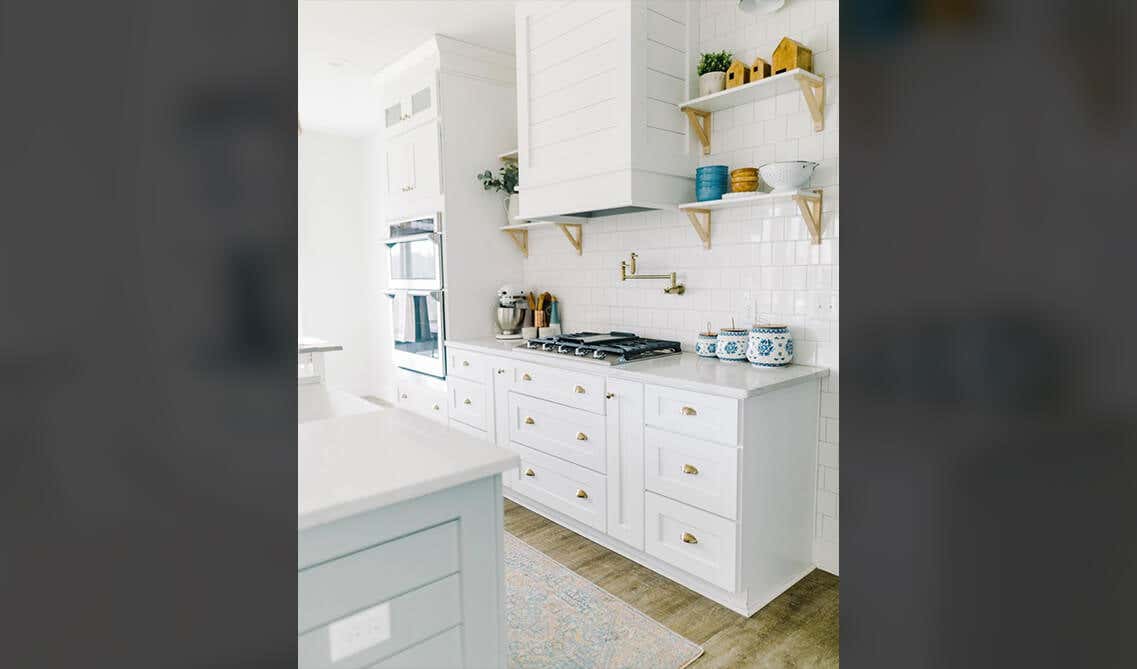 Which range hood is more fitted to your kitchen?
When choosing which range hood is best suited for your kitchen, there are a few points to consider. The most important being the right size, design/ material, and cost. Each of these points is essential for designing your perfect kitchen. 
The size is important to ensure the whole surface area of the stovetop is covered, to maximize the efficiency of ventilation. To further rid any of those unsettling odors or harmful fumes. 

The design is another factor. Whether you may want a subtle range hood that blends in with the aesthetic of the kitchen or a more extravagant piece, Lily Ann Cabinets have an array of beautiful options with endless possibilities for manifesting your dream kitchen. 

Range hoods may be expensive, however incredibly recommended for the safety of the environment in the kitchen. The price generally varies, allowing the leeway to decide which is in your best interest and that will adhere to a budget suitable for you. 
Lily Ann Cabinets Range Hoods
Lily Ann Cabinets has cleverly sought out countless designs to allow exploration into which range hood is most suited to you. Let us explain these options to you, and ultimately help you understand which is best for your kitchen!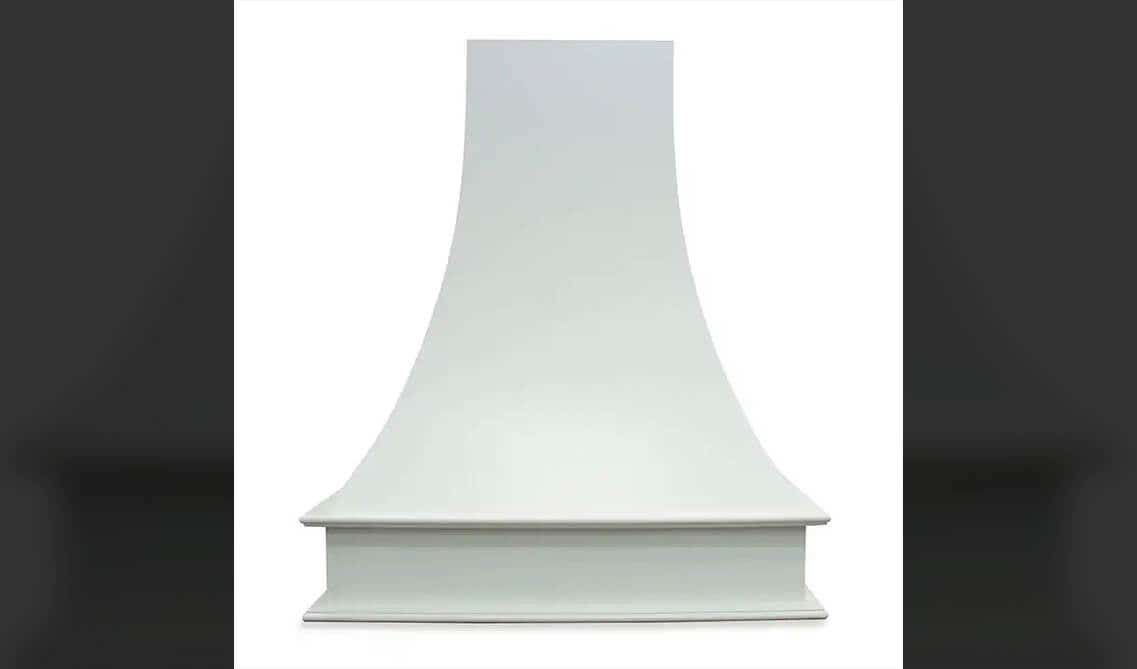 For smaller surface areas to input a range hood, you may be interested in an Arched hood range hood style. As shown on Lily Ann Cabinets' website, these may come as small as 30 inches. They will be able to fit into any size kitchen and still be able to give off that sophisticated look while maintaining the ability to filter the air properly.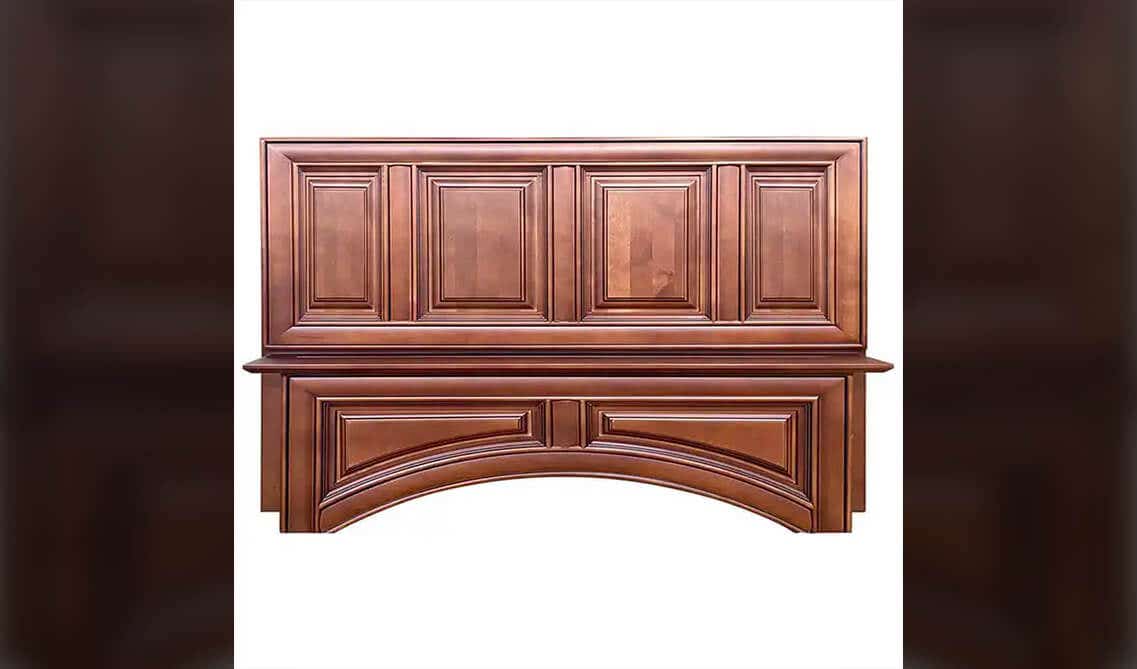 In contrast, if you are looking for a larger range hood style, you will be able to find the "Square hood" design which runs as big as 48 inches also by Lily Ann Cabinets. 
Not only can we help you pick out which size suits you best, but also the range hood style and type of material. The material at Lily Ann cabinets ranges from charleston saddle, linen, driftwood grey, and more. You can be sure to find the finest style for your kitchen in the selection we have to offer!
Visit lilyanncabinets.com today to start building your dream kitchen!
Frequently Asked Questions(FAQ)
What is a range hood?
A kitchen hood, range hood, or exhaust hood is a device containing a mechanical fan that hangs above the stove or cooktop in the kitchen.
How to install range hood?
Step 1: Locate and Mark the Vent Holes
Step 2: Cut Interior Hole and Drill Locator Holes
Step 3: Cut the Siding
Step 4: Attach the Duct
Step 5: Run Power to the Range Hood
Step 6: Connect the Wires
Step 7: Venting Through Masonry Wall
What is a convertible range hood?
According to Bob Vila, Convertible range hoods are versatile appliances that can function either with a duct system or without. They come equipped with fans and the necessary hookups to attach them to a ventilation system but they also feature charcoal filters for ductless operation.
How to clean a range hood filter?
1) Remove the filters from the hood: The filter should easily slide or pop out of the underside of the hood.
2) Fill a sink or bucket with boiling water: Hot water is effective in breaking down the grease build up.
3) Pour in baking soda and dish soap: Pour degreasing dish soap and 1/4 cup baking soda into the hot water.
4) Put filters in water: Submerge your greasy exhaust fan filters into water. Make sure they're completely covered.
5) Let them soak: Allow the filters to soak for 10 minutes.
6) Scrub the filters: After soaking, take a non-abrasive scrub brush and scrub the filters.
7) Rinse and dry: Rinse the filters thoroughly in hot water and dry with a paper towel or clean cloth.
8) Replace the filters and repeat as needed: Put the filters back into the hood, and repeat as needed. Cleaning the filters once a month is a good maintenance strategy.
How Many CFM Do I Need for My Range Hood?
According to Appliances Connection, the calculation will depend in large part on whether your range or cooktop is gas or electric.
If you have a gas range, you'll need a hood with at least 100 CFM (cubic feet per meter) for every 10,000 total BTUs (british thermal units) produced by the range. If your range is electric, you can calculate your CFM needs by multiplying your stove width in inches by 10.