Buying new kitchen cabinets is a fantastic way to update and elevate your home. It also can be one of the larger investments you'll ever make. Because of this, a lot of research should go into picking your new cabinets.
Here are some key questions you need to ask yourself in order to find out what you want, what you're willing to sacrifice and what is most important to you in the long run.
1. What Is The Current Feel Of Your Kitchen? What Do You Want It To Be?
There are dozens and dozens of styles of kitchens out there. Is yours farmhouse, contemporary, modern, minimal or traditional? Or is it a hodgepodge of styles? Do you like your current style or are you aiming for an overhaul with an entirely new feel? These are all really important questions to ask yourself before you go picking out new cabinetry.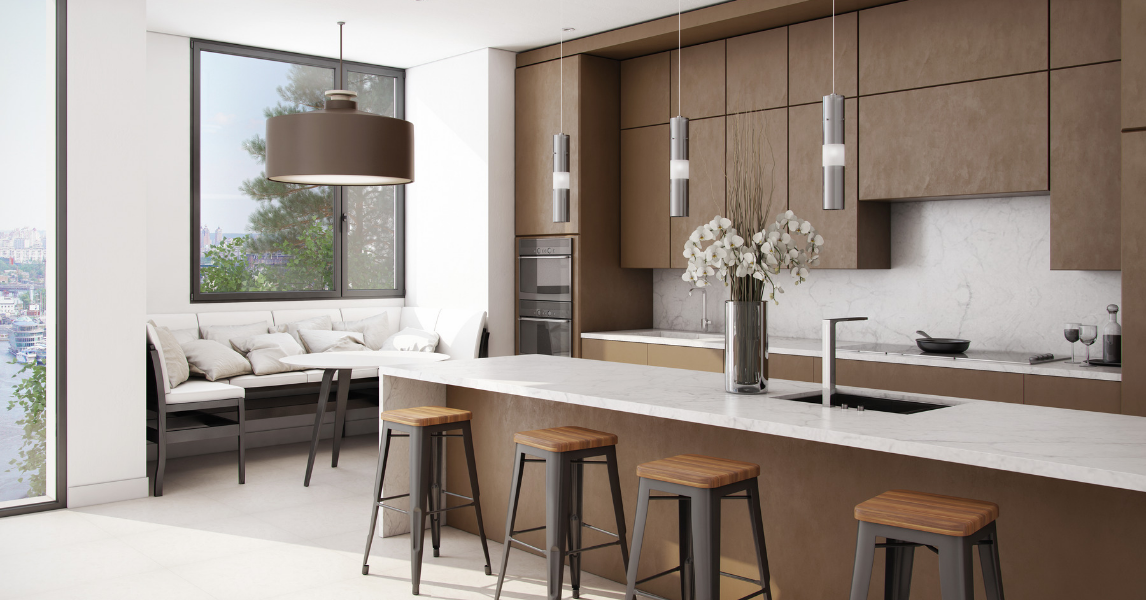 If you're not quite sure what you want, it's best to go with kitchen cabinets that complement the rest of your home. For example, if the rest of your home is modern and sleek, you may want to steer clear of a farmhouse aesthetic in your kitchen.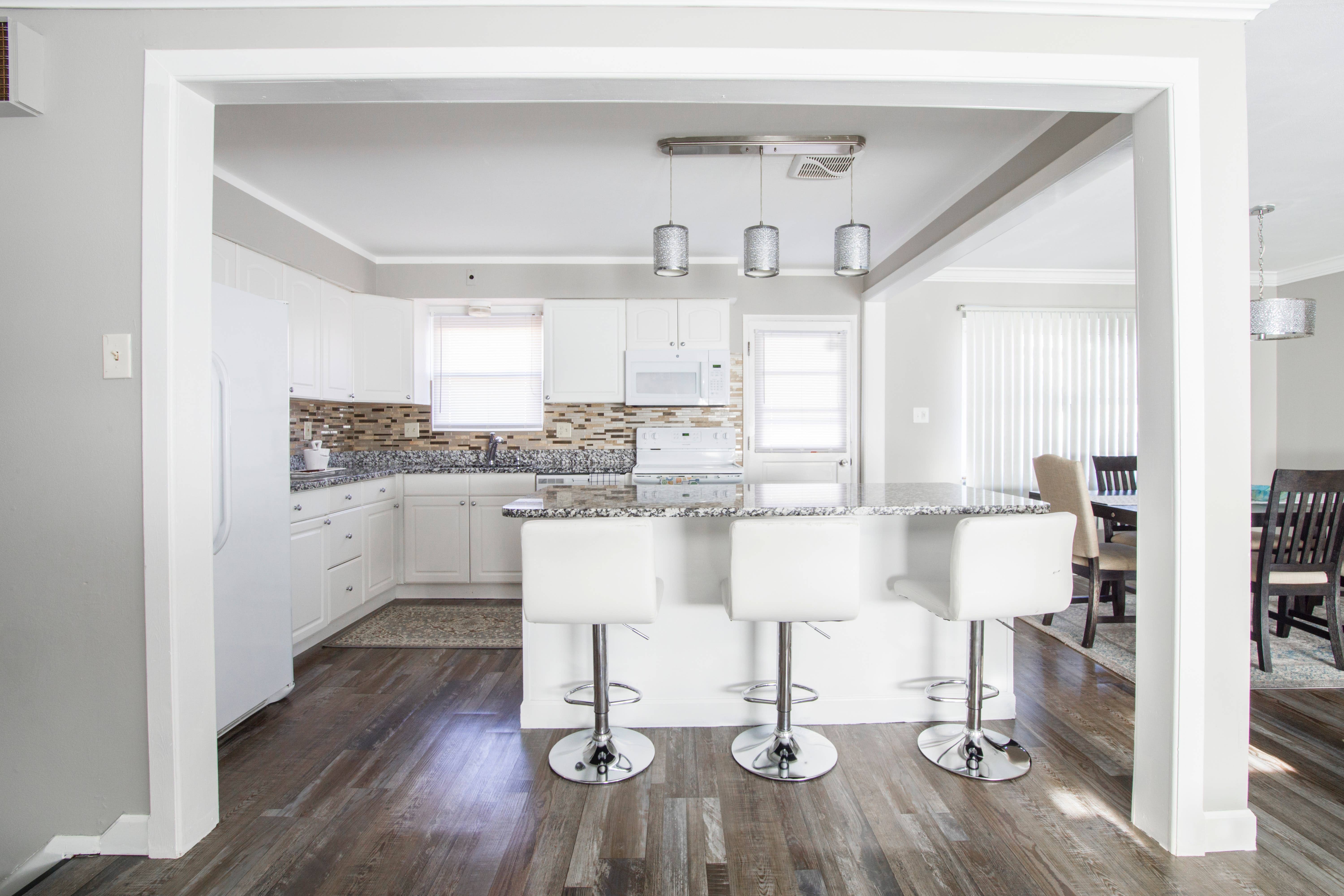 If you're looking to change the entire feel of your home and want to start with the kitchen, then you most certainly have more of a clean slate. Which pieces and styles are you most drawn to? Do you like bright whites or rich hues? Do you like clean, minimal lines or imperfect, rustic charm? Try visiting Pinterest or Houzz and choosing a few dozen home design pictures that draw you in. This can help you narrow down your style more and give you a better picture of your design tastes.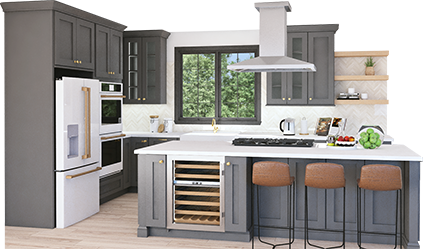 Get your FREE 3D kitchen design today!
Start Now
2. What Is Your Budget?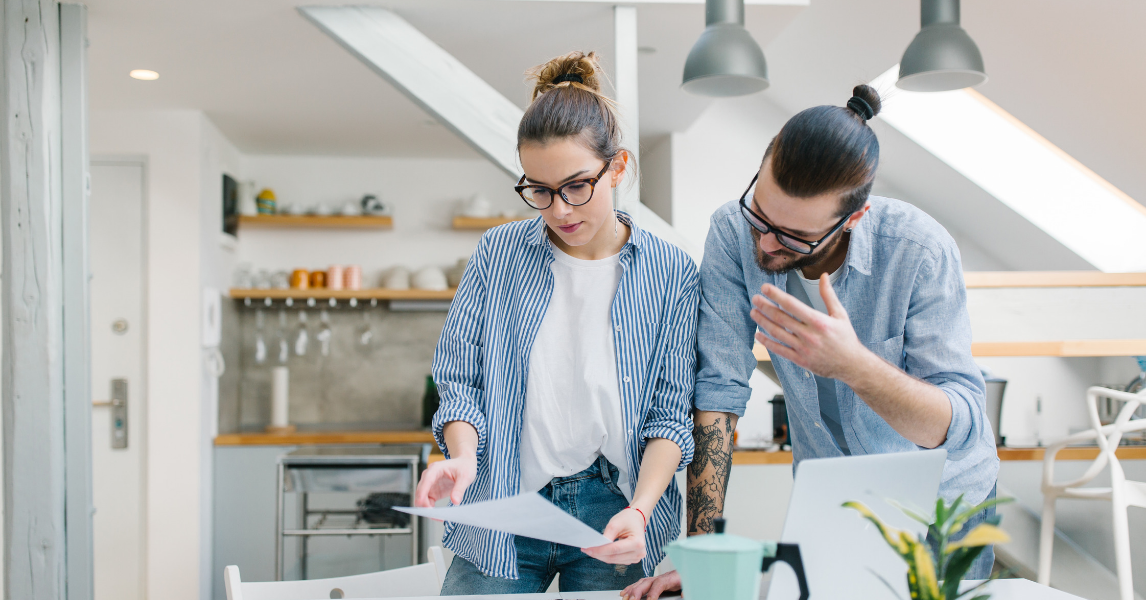 Advertisements and television shows tend to feature the most high-end cabinet designs with some major bells and whistles. All of these tend to involve a lot of up-charging.
Extremely cheap kitchen cabinets, on the other hand, are more likely to be of shoddy construction and are more prone to break in the future.
So what do you need and where will it land your budget? Well, the answer is somewhere in between these two options. But if you're looking for long-lasting, good quality cabinets, cabinet construction should be the no. 1 factor when researching cabinetry.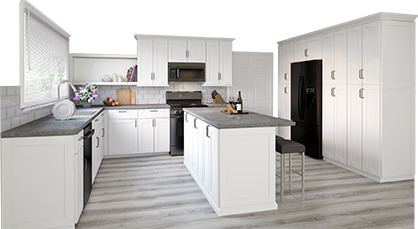 3D Kitchen Visualizer Tool
Bring your dream kitchen to life with our free kitchen visualizer!
Design Now
3. What Is Most Important To You?
By pinning down your priorities when it comes to your kitchen cabinets, you can better narrow down your options. While some people place material quality and construction high on their list, others may prefer to have exotic woods or ornate finishes over all else. Cheaper cabinets with high quality but less flair may not seem appealing, but they will last you a really long time. And if you're not looking to replace your kitchen cabinets every 5-10 years, this may be the way to go.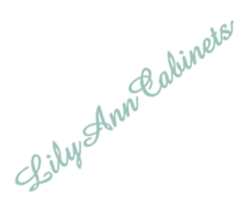 Lily Ann Cabinets Grey Shaker Elite cabinetry features soft-close hinges, natural UV coating and solid birch wood construction.
Go through the different aspects of cabinets: color, finish, gloss, style, quality, construction, material, etc. There are so many aspects to a cabinet to consider, but what are YOU looking for in your kitchen remodel? Are white cabinets the most important thing or are you looking for a neutral design that will help you sell your house 10 years down the line? All of these things need to be taken into account.
Ready to revitalize your kitchen? Order your new Lily Ann kitchen cabinets today.