Cabinets are the focal point of your kitchen. Choosing the best kitchen cabinets that add functionality and style can be a challenge, especially when it comes to your budget. But don't stress, we've got you covered. Here are some tips to get you started in the right direction and help bring your kitchen to life.
Choosing RTA Cabinets vs Assembled Cabinets
Before you start looking at style and functionality, you need to decide what kind of kitchen cabinets you want to get. RTA kitchen cabinets are cabinets that are ready to assemble and typically come with big cost savings.
On the other hand, assembled cabinets can be more expensive and even though they are already assembled, the quality is not always better than RTA cabinets. If you think RTA cabinets fit what you are looking for we recommend Lily Ann's RTA cabinets which are made of real wood, not particle board. Also, these kitchen cabinets come pre-assembled if needed and are still more affordable than assembled cabinets from your local hardware store.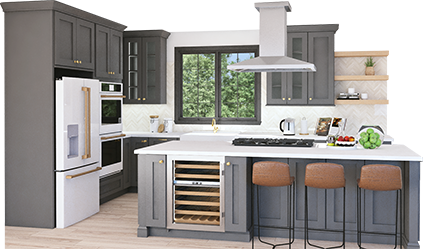 Get your FREE 3D kitchen design today!
Start Now
Kitchen Cabinet Style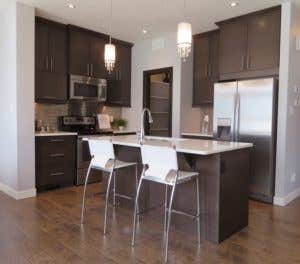 Next, you need to decide on the style of cabinets you want. There are so many different kinds of styles and colors, it can be hard to choose. For a modern kitchen, simple horizontal lines and patterns are a must. Shaker kitchen cabinets have clean lines and with simple horizontal cabinet hardware will give your kitchen a modern feel. Or for a dark modern look Shaker Espresso cabinets work great.
For a rustic style, choose cabinets with more depth and embellishment paired with traditional door hardware. York Antique White, Bristol Antique White, or Charleston Cherry cabinets accompanied with open shelves and distressed decor will give your kitchen rustic character while adding functionality.
Need help with the style? Check out How to Design a Modern Kitchen.
Kitchen Space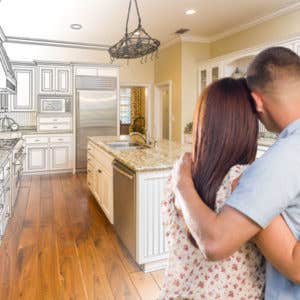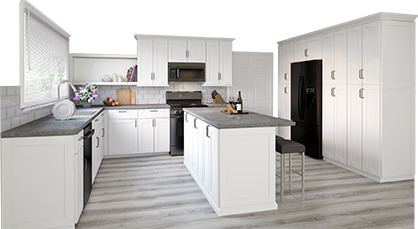 3D Kitchen Visualizer Tool
Bring your dream kitchen to life with our free kitchen visualizer!
Design Now
Another big decision when choosing kitchen cabinets is how many cabinets you will need and whether or not you'll need to change the layout.
Different kitchen cabinet styles come in various sizes and configurations. If you have an older kitchen with custom size cabinets, it can be even more difficult to get the right size and layout. The best way to ensure you're getting exactly what you want for your kitchen is to get a free 3D kitchen design based on the dimensions of your kitchen. Let the professionals help you figure out what cabinets you need to complete your kitchen with the style, color, and functionality that you deserve.
Cabinet Functionality
When choosing kitchen cabinets, you're not only looking for style but the functionality they bring to your space. Soft-closing drawers and cabinet doors are a must to maintain the quality of your cabinets because they won't slam shut. Cabinet organizers for trash cans, spices, wine, and pots and pans can increase the functionality of your kitchen and help if space in your kitchen is limited.
Get the kitchen that fits your home and budget. Get started today! Check out our free 3D design tool that will take the type, style, space, and functionality that you need and make your dream kitchen a reality.
What Are RTA Kitchen Cabinets?
RTA Kitchen Cabinets are Ready-To-Assemble cabinetry that come in a package along with all of the hardware needed in order to assemble them.
What are the most economical kitchen cabinets?
RTA Kitchen Cabinets are the most economical choice for cabinetry since they are shipped flat-packed. By choosing RTA, you can save over 50% compared to the cost of custom or pre-built cabinets!
How much do custom cabinets typically cost?
Customers can expect to pay from $500 to $1,200 per linear foot for custom cabinets.
What are the most important components of the kitchen cabinet?
The most important components of the kitchen cabinet are the face frame, doors & drawer fronts, hinges, drawer glides, drawer box, the interior finish material, and the shelving within.
How much cabinet space does a kitchen need?
How much cabinet space a kitchen needs typically depends on what the homeowner is looking for design-wise. But it's recommended that there should be a shelf and drawer frontage of 1400" for a small kitchen (less than 150 sq. feet).