One of the most popular ways to give your kitchen a boost is adding new cabinets to your kitchen. There are many reasons why homeowners decide to install kitchen cabinets. Some are looking to add more storage space in their kitchen; others are looking to add a new color accent to their kitchen, like shaker espresso or York antique white. Whatever your reason might be for updating your kitchen, here's what you need to know about installing your new kitchen cabinets.
How to Measure for Kitchen Cabinets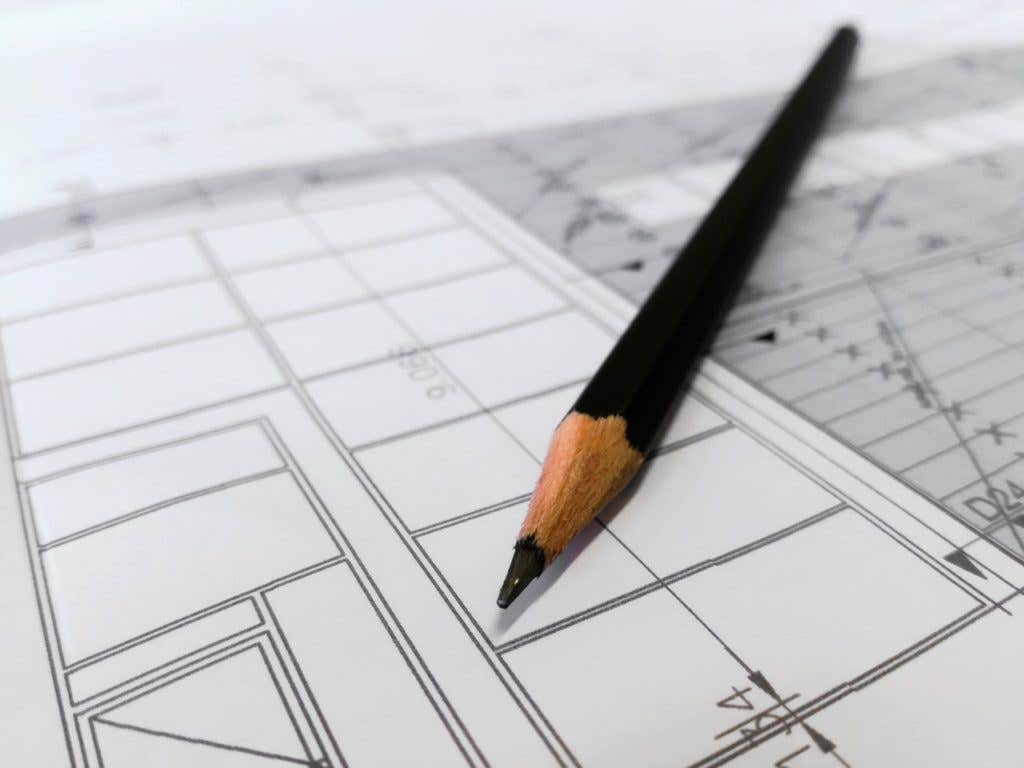 Before you start install kitchen cabinets, you will have to map out where you want your new cabinets to go. For this step, you will need to keep in mind the measurements of your base kitchen cabinets. Measure and map out where the cabinets will go on your wall. Make sure to leave an extra 18in to 20in depending on the height of appliances you'll have on top of your kitchen cabinet. There are several factors, besides the measurements, you'll need to pay attention to in your kitchen during installation. These include making sure that you are aware of plumbing and electrical wiring. You don't want to interfere with these wires and pipes during your installation. While you are making your measurements, make sure to utilize a stud finder to locate wall studs in your kitchen. These wall studs will play a crucial role in supporting the weight of your new kitchen cabinets. Make a distinctive mark on your wall so you remember where these studs are. Using these marks, you'll know where to place your support boards for the next step. A good baseline to get your new cabinets mapped out is to consider where your previous cabinets were located in the kitchen.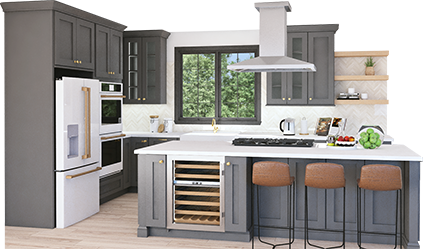 Get your FREE 3D kitchen design today!
Start Now
Prepare for Hanging Wall Cabinets
Wall cabinets are the first cabinets you will want to work on installing in your kitchen. First, make sure that your cabinets' weight will be supported by using a ledger board. A ledger board, also known as a support board, should be installed in the marked studs. Ledger boards will help support the weight of cabinets during the installation process. Keep in mind, hanging cabinets is a two person job. We recommend a second person helping with the entire process, but definitely with the hanging process! After installing the ledger boards, lay out the cabinets and where you'll hang them, keeping in mind the way cabinet doors will open. A common mistake while installing cabinets is not properly mapping out the cabinets before you start installing. Have your second person hold the cabinets so you can drill them together. Then use the markings and ledger to secure the cabinets to the wall.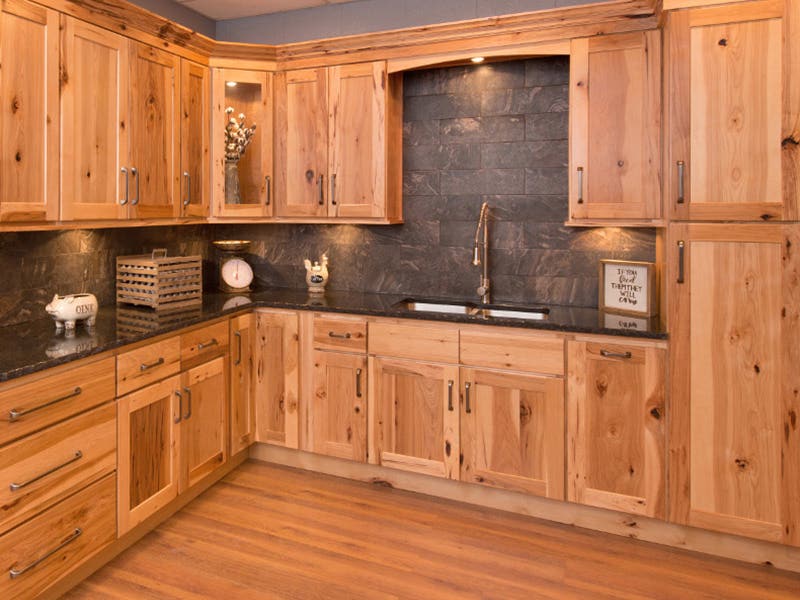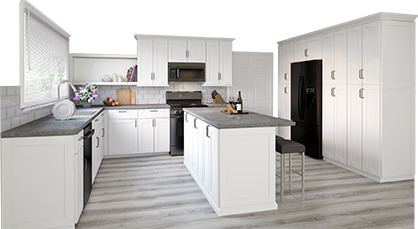 3D Kitchen Visualizer Tool
Bring your dream kitchen to life with our free kitchen visualizer!
Design Now
Measure for Base Cabinets
Measuring for your base cabinets plays a crucial role in your kitchen cabinet installation. For the base cabinets, you will want to keep in mind the size of the countertop you are using and factor those extra inches into your measurements. While most kitchens have a relatively even surface, the easiest way to install cabinets is to find the highest ground point in your kitchen and work your way to the lowest point. This method ensures your kitchen will have an even countertop. Installing your base kitchen cabinets starting from highest ground will make it easier for you to match the height of all the subsequent base kitchen cabinets you install. Overall, depending on the kitchen size, the amount of cabinets being installed, and the number of people helping in the process, the kitchen cabinet measuring and installation process should take roughly a day.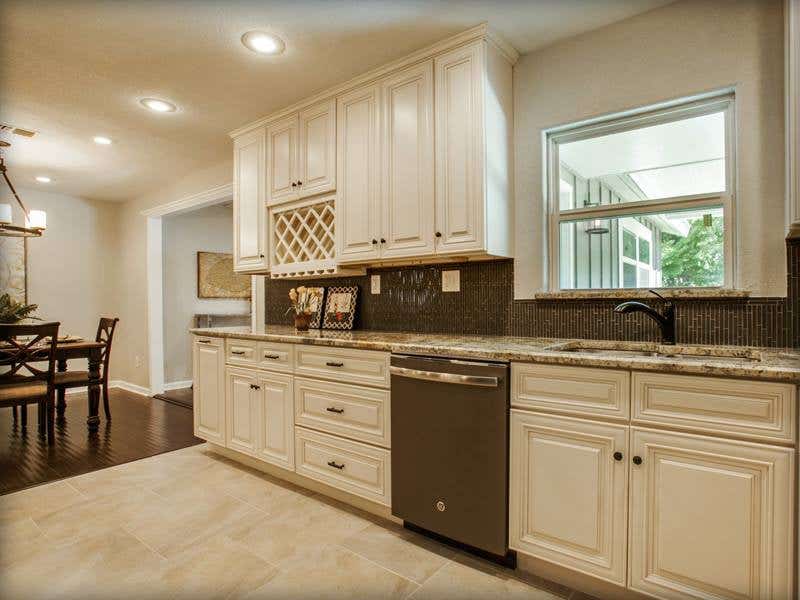 Install Kitchen Cabinets with Ease
Installing kitchen cabinets is a breeze with Lily Ann at your side. We offer an extensive range of ready-to-assemble cabinetry featuring a convenient dovetail assembly process. Or, if you aren't quite ready to install kitchen cabinets, it can helpful to visualize them in your space first. Get started by using our free kitchen designing tool to create your 3D dream kitchen! Additionally, feel free to contact our team for questions regarding our kitchen cabinets.
Pin this article!