With holidays fast approaching and festivities underway, getting your home into shape is one of the top priorities for a ton of people. Decorations and home improvements are great to start, but one thing you can do leading up is food and baking! Dusting off your old recipe books or trying something new, the holidays are the perfect time to create something and set the tone for the holidays.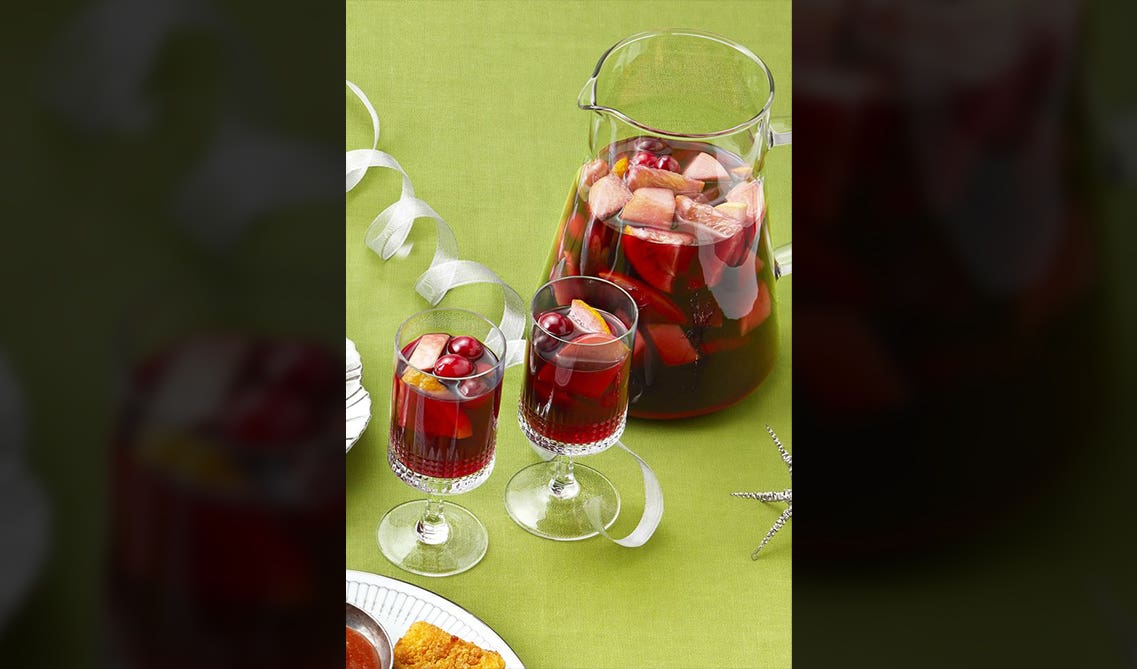 Drinks for parties and celebrations can be quick and great to try out and share with others. A winter sangria is the perfect drink to serve for parties and does not take too much to prepare. The following recipe has 12 servings in it.
Ingredients needed:
- 2 750-ml bottles of dry red wine
- 1 cup orange liqueur
- ½ cup Campari or Aperol
- 1 cup cranberries
- 2 oranges, thinly sliced and quartered
- 2 apples, cut into 1-inch pieces
Instructions:
1. Combine Campari/Aperol, orange liqueur, wine, cranberries, oranges, and apples into a large punch bowl or pitcher.
2. Refrigerate for 2 – 6 hours before serving!
Also Read: Our Favorite No-Fuss but Delicious Holiday Favorites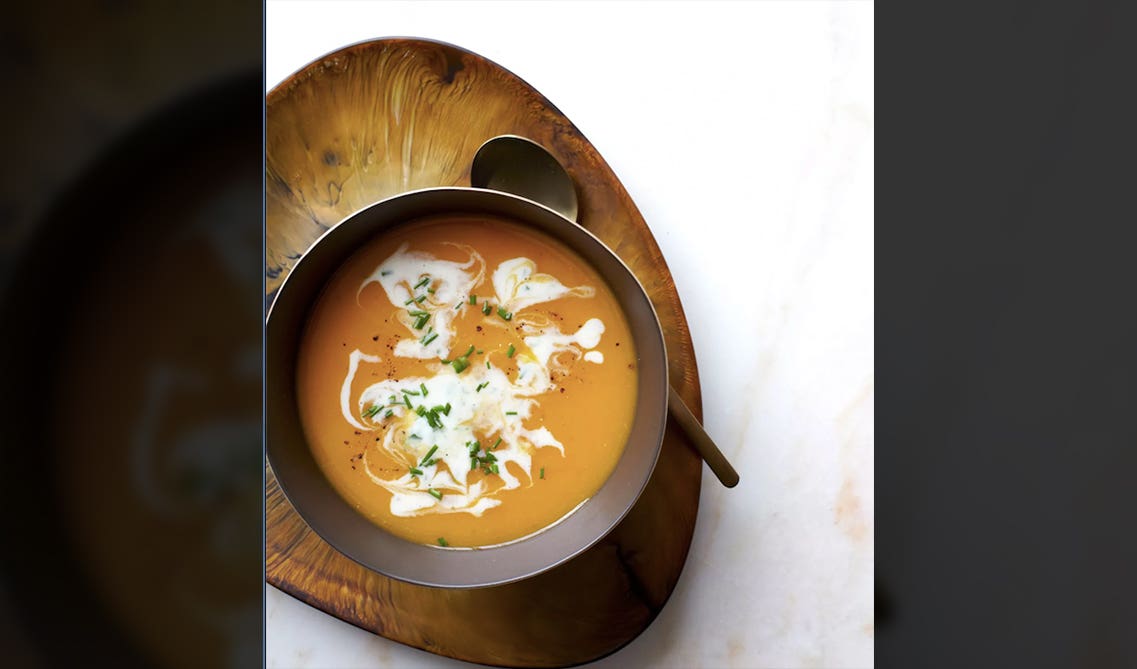 If you are looking for a warm meal that's perfect for the holiday season, check out this smoky butternut squash soup. With a short prep time and a serving size of 8, it is great for a night in with friends or family.
Ingredients needed:
- 2 tablespoons unsalted butter
- 2 tablespoons honey
- 1 cup crème fraiche
- 1 small canned chipotle in adobo, chopped
- 1 medium onion finely chopped
- ¼ cup of finely chopped chives, chop extra for garnish as well
- 1 3lb butternut squash or 8 cups, peeled and diced
- 7 cups chicken/turkey or low sodium broth
- Salt
Instructions:
1. In a large pot, melt down the butter. Add in the onion and cook over moderate heat until softened.
2. Stir in your squash and chipotle to cook for a minute. Add in the honey and stock after a minute and bring to a boil.
3. Simmer until the squash is tender, about 30 minutes or so.
4. Puree the soup until it is smooth and season it to your liking with salt.
5. In a small microwave-safe bowl, stir in the crème Fraiche with ¼ cup of chives and microwave till melted. Serve the soup with a swirl of chive cream and sprinkle your garnish.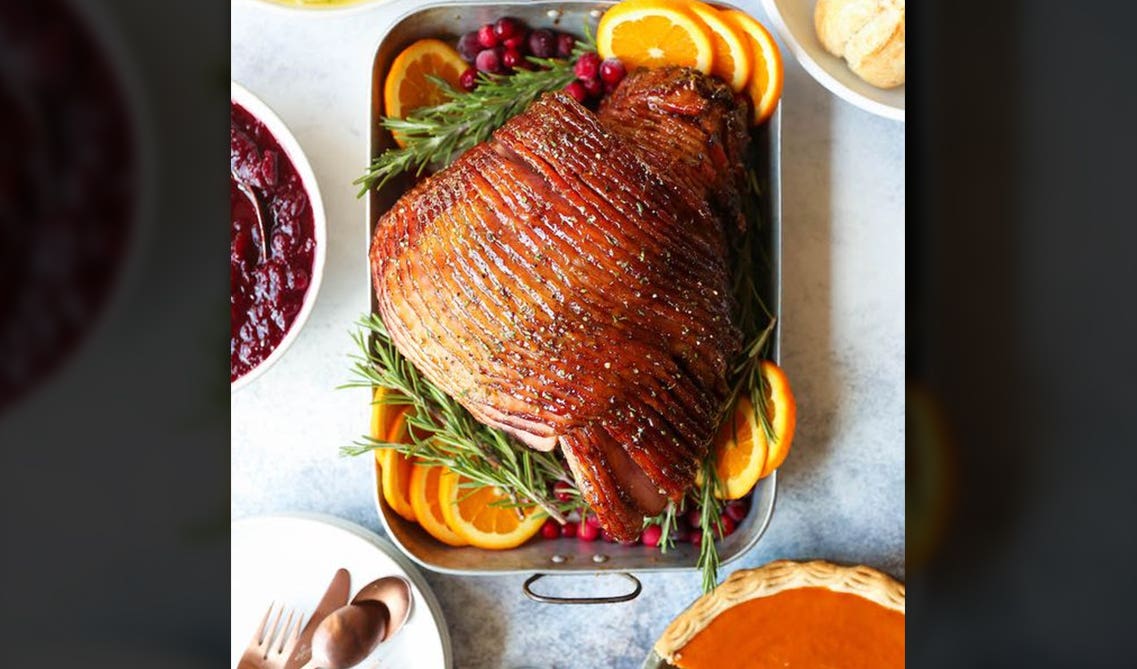 A staple for most holiday dinners is ham, but we are here to show you how to elevate that a bit more this upcoming season with a maple glaze recipe.
Ingredients needed:
- 1 tablespoon orange zest
- 1 tablespoon chopped fresh rosemary leaves
- 1 tablespoon coarsely ground black pepper
- ½ cup brown sugar
- ¾ cup maple syrup
- 3 tablespoons Dijon mustard
- 1 8lb bone-in, fully cooked, spiral-cut ham at room temperature
Instructions:
1. Preheat your oven to 300°F. Line a 9x13 inch baking dish with foil and lightly oil it or coat it with a nonstick spray.
2. In a medium bowl, whisk your maple syrup, Dijon mustard, brown sugar, orange zest, rosemary, and pepper.
3. Place ham, and cut side down in your prepared baking dish. Brush the mixture evenly with ¼ cup of the maple syrup mixture.
4. Place into oven and brush the remaining maple syrup mixture every 30 minutes till ham is cooked through. It should reach an internal temperature of 140°F, cook for about 2 hours and 30 minutes.
5. Let stand for 5 minutes and then serve immediately.
Also Read: 11 Easy & Affordable Kitchen Christmas Decor Ideas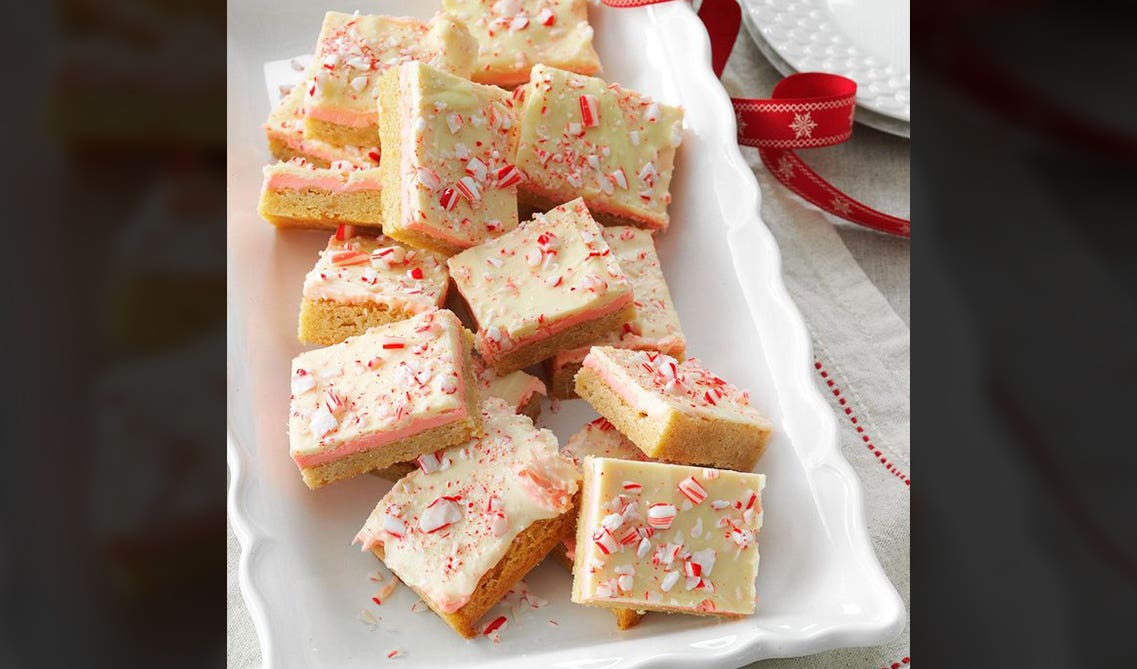 If you are craving something a bit different than your usual gingerbread cookies, but want the festivities, check out these shortbread bars! Shortbread with a bit of a peppermint twist that is great for the holidays.
Ingredients needed:
Buttercream ingredients
- 2 cups confectioners' sugar
- 2 tablespoons 2% milk
- ¼ cup melted butter
- ½ teaspoon peppermint extract
- 2 drops of red food coloring (optional)
Shortbread ingredients
- 1 large egg yolk, room temperature
- 2 cups all-purpose flour
- 1 cup butter, softened
- 1 cup packed brown sugar
- 1 ½ teaspoons peppermint extract
Topping Ingredients
- ¾ cup crushed candy canes
- 9 ounces white baking chocolate, melted and cooled down a bit
Instructions:
1. Preheat the oven to 350°F and line a 13 x 9 inch baking pan with parchment paper. Let the ends extend up the sides.
2. In a large bowl, cream butter with brown sugar until fluffy and light. Beat in the egg yolk and peppermint extract, and gradually beat in the flour.
3. Press this mixture into the prepared baking pan.
4. Bake for 16-19 minutes or until the edges brown. Cool on a wire rack.
5. In a separate bowl, combine buttercream ingredients and beat until smooth. Spread over shortbread once it is cool. Carefully spread white chocolate over top and sprinkle candy cane pieces. Let stand until set.
6. Using the sides of the parchment, lift out shortbread from the pan. Cut into bars.
Holidays are for gathering and spending time with family, friends, and all loved ones. By getting your home ready with any renovations, setting up any decorations, and preparing any recipes, you are setting yourself up for a great holiday season. For any home renovations or design ideas, check out our kitchen cabinet visualizer and free kitchen design tool!
FAQ
1. What special dishes are prepared at home on Christmas?
Looking for staples to cook in your home this Christmas? Try roasting a turkey, serving a spiral ham, baking Christmas cookies, and holiday stuffing! These dishes are sure to be a crowd pleaser for any guests you have this holiday season.
2. What cookies should I make for people for Christmas?
Sugar cookies are a tradition for Christmas since they can be decorated and made into shapes like reindeer, snowflakes, and snowmen.