Good construction is one of the key components necessary for kitchen cabinets and drawers to have a long, hassle-free lifespan. To pick cabinets and drawers that will last, you should first make sure they're made of real, solid wood. You should also pay close attention to their joints because, after all, that's what holds everything together. To help ensure that your kitchen drawers remain strong over the years, Lily Ann Cabinets uses a joinery technique called dovetail construction.
What Is Dovetail Drawer Construction?
Dovetail construction refers to the process of putting together a cabinet or drawer with dovetail joints. Dovetail joints are trapezoidal in shape, like a rectangle that widens toward the top. They fit snugly together like puzzle pieces and, with a bit of wood glue, create one of the sturdiest joints used in kitchen cabinetry.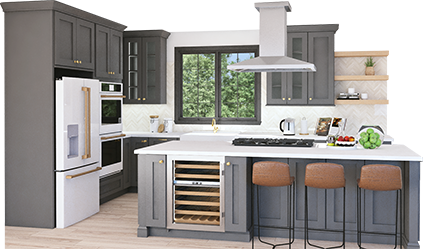 Get your FREE 3D kitchen design today!
Start Now
Why Are Dovetail Joints So Strong?
Because of how a dovetail joint is shaped, it has amazing tensile strength, meaning it's almost impossible to pull apart. This extremely strong construction means you can open and close your kitchen drawers as many times as you like without having to worry about the drawer face coming loose.
Since dovetail joints are so sturdy on their own, no additional parts are needed to fasten them together. This is great news for those looking for kitchen cabinets or drawers with subtle joinery. And for those buying ready to assemble (RTA) cabinets? Dovetail cabinets are easy to slide and glue together, so even the greenest DIY'er can tackle the task.
Find Beautiful Dovetail Cabinets At Lily Ann Cabinets
Convinced that dovetail construction is for you? Check out our selection of ready to assemble cabinets, all of which are designed with dovetail joints to give you the most bang for your buck. Get one step closer to your dream kitchen today!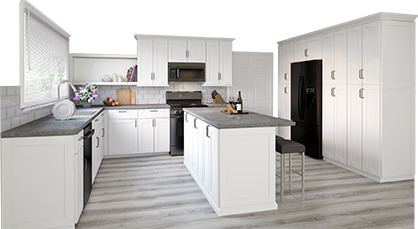 3D Kitchen Visualizer Tool
Bring your dream kitchen to life with our free kitchen visualizer!
Design Now