Are you looking for ways to update your kitchen cabinets without spending too much money? Look no further! DIY kitchen cabinets are the perfect way to spruce up your home without breaking the bank. These 8 DIY kitchen cabinets have an easy assembly process and are all available in stock on the Lily Ann Cabinets website!
1. Colorado White Shaker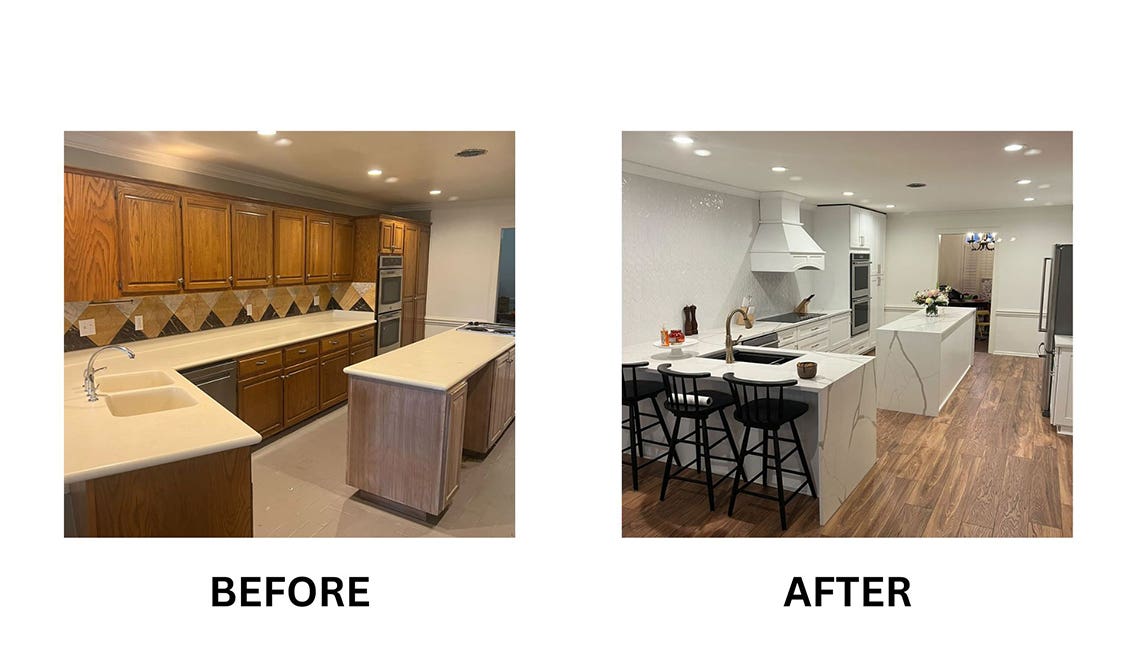 If you're looking for a DIY kitchen cabinet makeover that is sure to bring your kitchen up to date with a modern, sleek design, look no further than the Colorado White Shaker Kitchen Cabinets. This crisp white, clean-lined style of DIY kitchen cabinets offers a high-end look that won't break the bank. Whether you're remodeling a traditional-style kitchen or upgrading to a minimalistic look, the Colorado White Shaker Kitchen Cabinets are sure to give your space the update it deserves.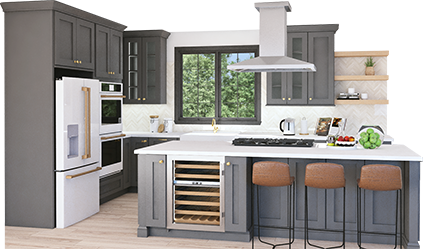 Get your FREE 3D kitchen design today!
Start Now
2. Grey Shaker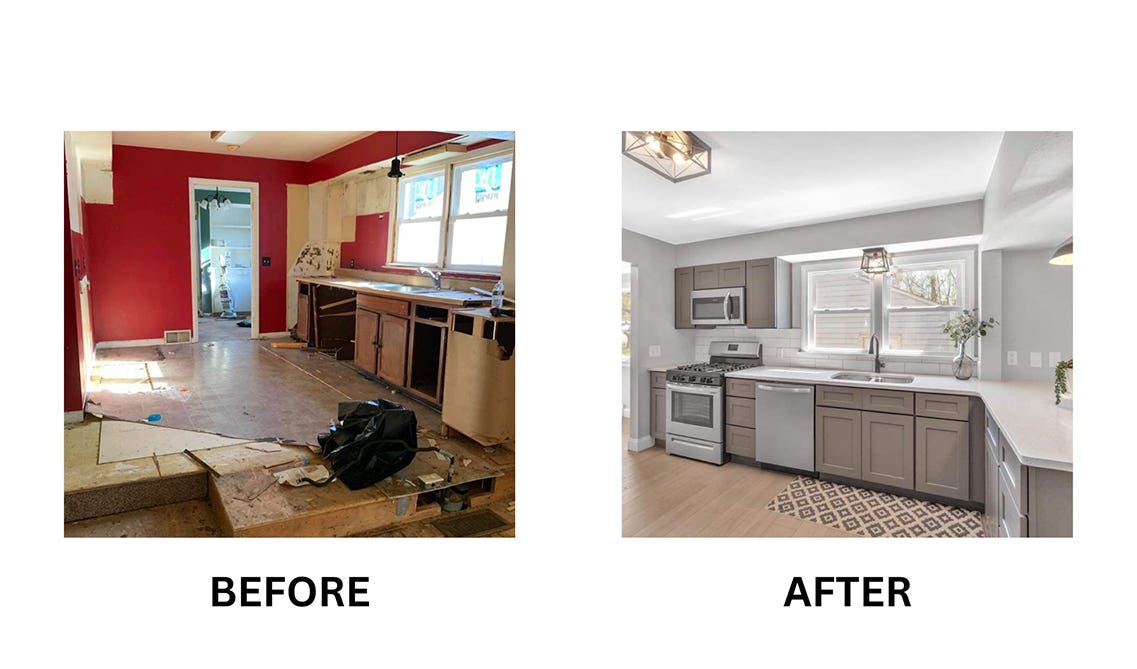 Transform your kitchen with a stunning DIY makeover featuring Grey Shaker cabinets. This classic, on-trend cabinet style offers an elegant look and feels, while its multi-step finishing process and durable UV coating make it easy to clean and maintain. Plus, with solid wood construction, you'll know your kitchen cabinets are built to last. Get the designer look you've been dreaming of with Lily Ann Cabinets' Grey Shaker DIY kitchen cabinet makeover!
Checkout: 25+ Ways To Style Grey Kitchen Cabinets
3. York Linen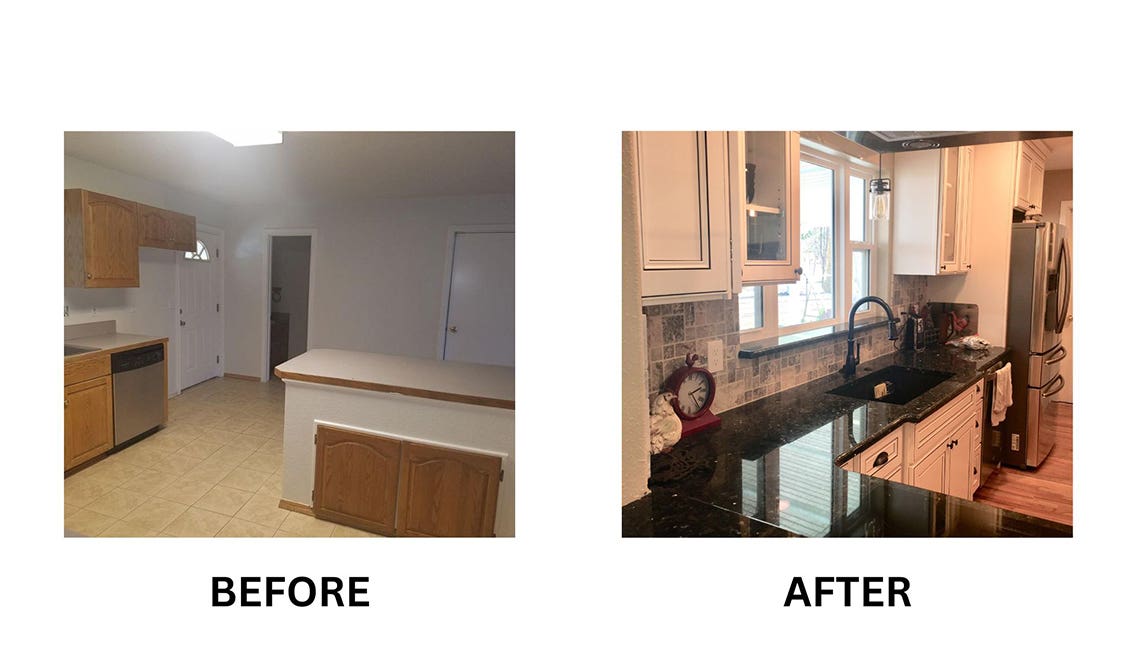 DIY cabinets don't have to be a stressful, time-consuming task. With Lily Ann Cabinets, the process of assembling your kitchen cabinet diy is simple and efficient. Our York Linen Cabinets are made from Grade-A birch wood with full-overlay doors and recessed center panels. They offer 50 percent more storage space than other RTA kitchen cabinets and are complete with a soft-close feature. To top it off, our proprietary assembly process requires only two assembly clips, making it quick and easy to assemble and install your DIY cabinets. Enjoy the look and feel of semi-custom cabinetry without the hassle and stress of a lengthy assembly process.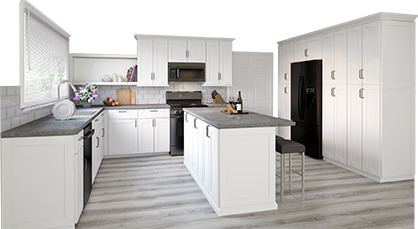 3D Kitchen Visualizer Tool
Bring your dream kitchen to life with our free kitchen visualizer!
Design Now
4. York Driftwood Grey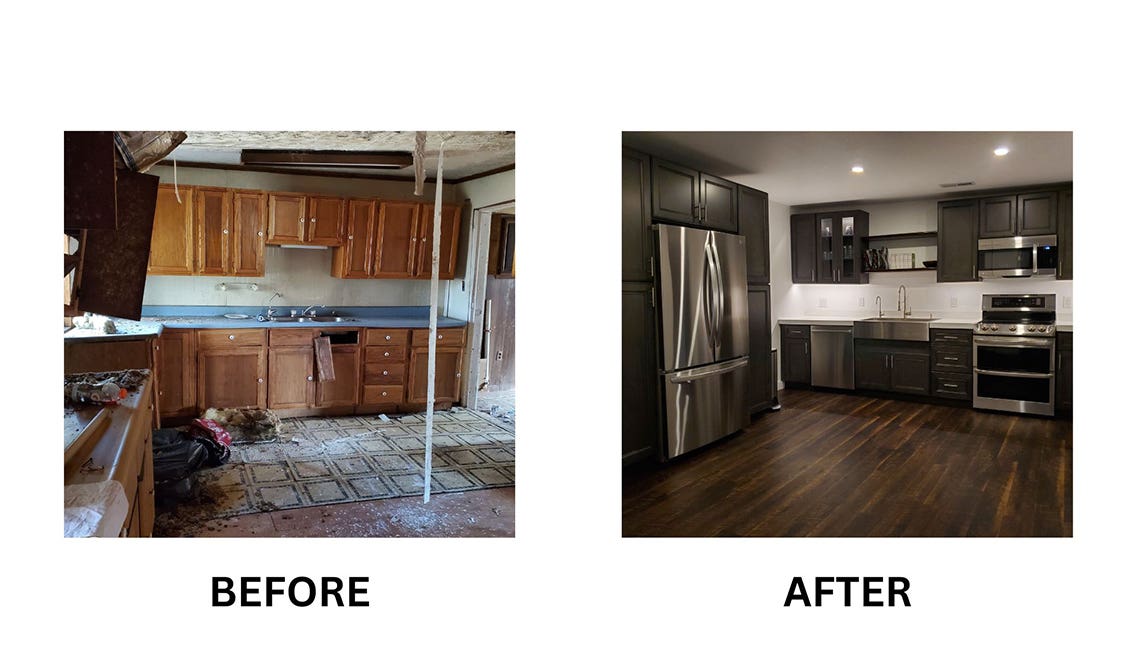 The York Driftwood Grey cabinets are the perfect choice for those looking to add a modern and traditional feel to their kitchen. These cabinets are made of birch, providing you with cabinets that can withstand years of wear and tear. With its beautiful grey color and detailed design, the York Driftwood Grey cabinet is sure to complement any cabinet hardware and countertops. The York Driftwood Grey cabinet comes with soft close adjustable hinges, making it easy to close and open the cabinet doors without any unnecessary banging or crashing. Additionally, these cabinets come with a multi-step finishing process that includes a UV coating for added protection. This makes them easier to clean, further enhancing their longevity. To experience the durability, beautiful design, and easy assembly of the York Driftwood Grey cabinet for yourself, Get Free Sample on our website!
5. Summit Shaker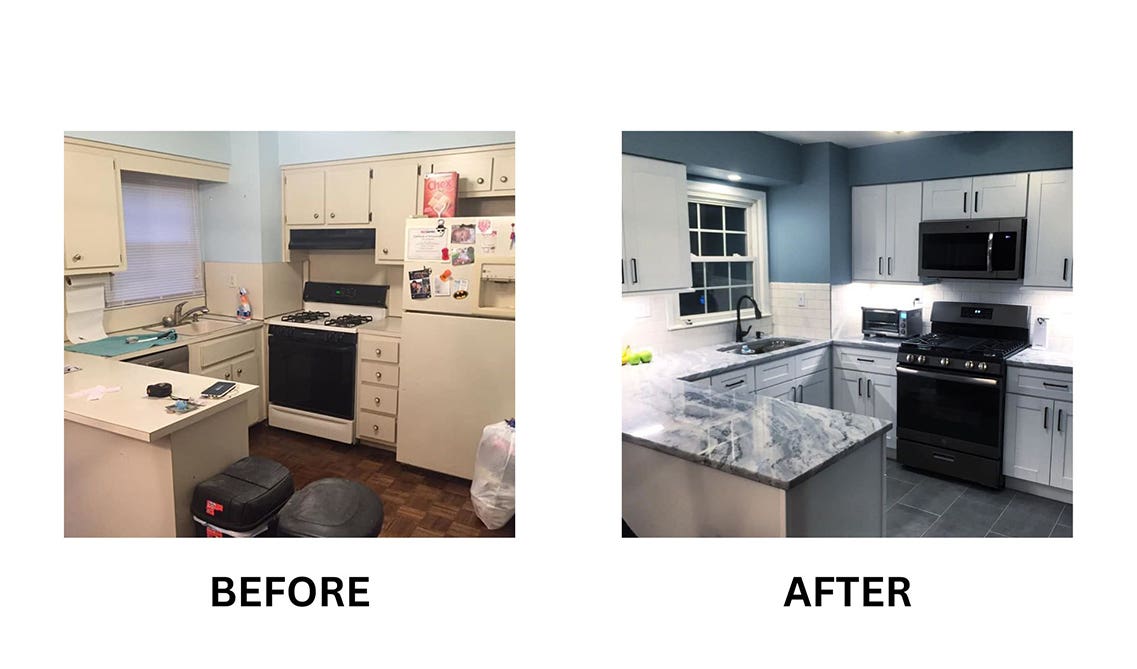 The key to its timeless look is the multi-step finishing process. This method creates a strong, durable surface that can stand up to daily wear and tear. And if you want to keep your kitchen looking perfect, DIY painting kitchen cabinets with the Summit Shaker White finish will help you do just that! You'll find it easier than ever to create an inviting, stylish atmosphere in your home with this stunning white painted cabinet. From the prep stage to the final topcoat of paint, DIY painting kitchen cabinets has never been simpler or faster. With the Summit Shaker collection of ready-to-assemble cabinets, all of the hard work has already been done for you. Plus, each cabinet comes pre-finished so you don't have to worry about having to sand and prime before starting the DIY painting process. Once they arrive at your doorstep, all you have to do is assemble them, apply some primer and paint, and voila – you have beautiful, custom-made DIY kitchen cabinets!
Read More: Should I Paint My Kitchen Cabinets? Pros vs. Cons

6. Shaker Espresso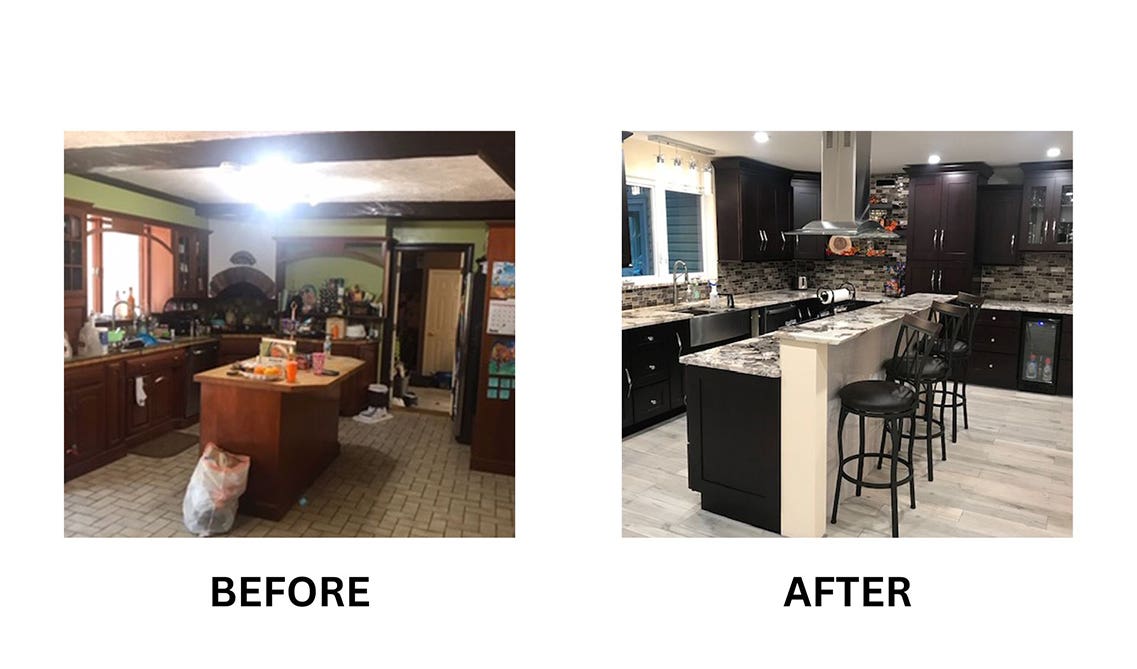 If you're looking for a kitchen cabinet DIY project that adds style and sophistication to your home, Shaker Espresso is the perfect option. With its deep ebony tones and simple Shaker lines, it provides a transitional style that can work with a variety of tastes and styles. Ready-to-assemble diy cabinets are easy to install and still have the look of professionally installed cabinets. At Lily Ann Cabinets, you can get the best value on cabinets whether you assemble them yourself or we do it for you. Whether you're going for a classic, traditional look or something more modern and elegant, Shaker Espresso is the perfect choice for your DIY kitchen cabinet makeover.
7. White Shaker Elite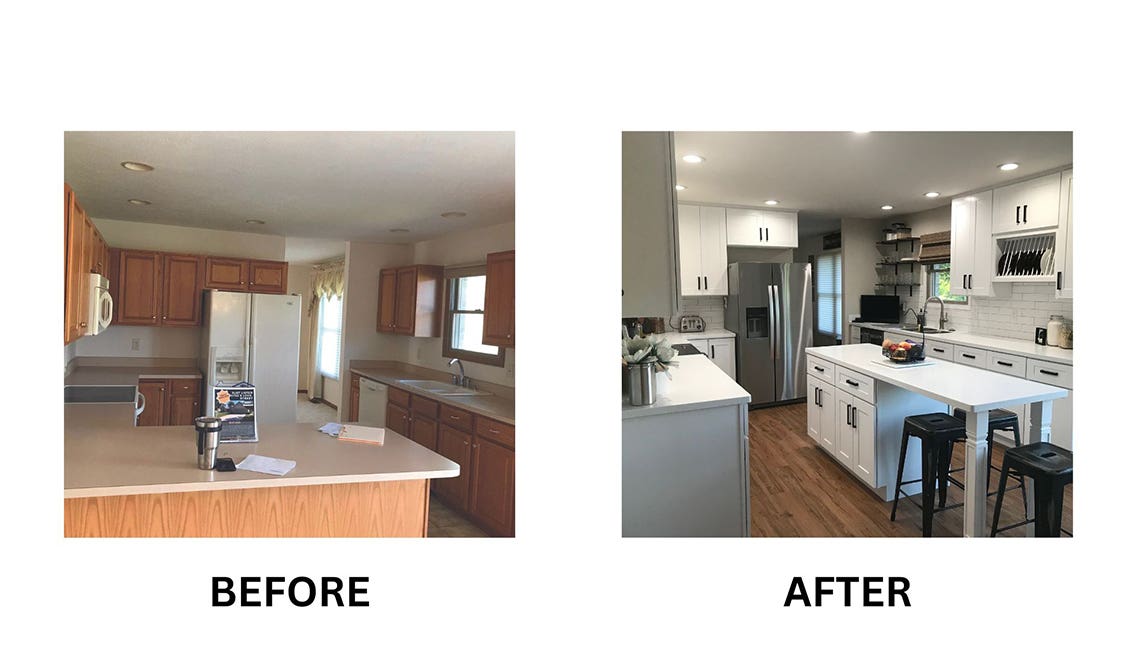 This kitchen cabinet DIY is perfect for the modern homeowner looking for a sleek, stylish look. Our White Shaker Elite cabinets are hand-crafted with a seven-step process of thick white stain, ensuring your DIY cabinets will remain beautiful for years to come. With their UV coating and real wood construction, our White Shaker Elite cabinets are easy to wipe down, making them ideal for a hassle-free cleanup. Best of all, you can get a free cabinet door sample to see how they may look in your home. So if you're looking to add a touch of elegance to your kitchen, consider the DIY cabinets of White Shaker Elite!
Read More: Should You Build Your Own Kitchen Cabinets? Pros vs Cons

8. York Chocolate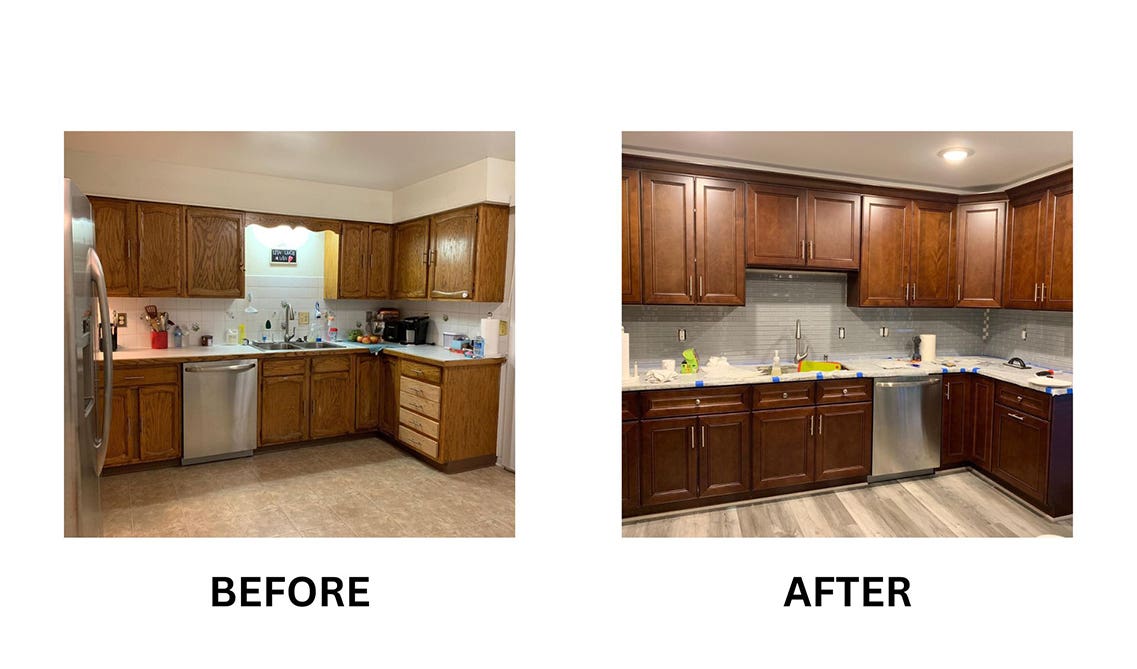 Adding the York Chocolate kitchen cabinet DIY to your kitchen will bring a touch of sophistication with its rich chocolate brown color. Constructed of Grade A birch wood and made from 1⁄2-inch solid plywood, this cabinet is designed to last. The five-piece mitered doors and drawer heads feature our signature contouring around recessed center panels for an elegant look. Inside, adjustable three-quarter-depth shelves offer 50 percent more storage space than standard cabinets. Soft-closing concealed-cup door hinges and fully extendable 5/8-inch solid wood drawers with dovetail construction and under mount soft-closing drawer glides provide superior durability and functionality that makes this DIY cabinet an ideal addition to any kitchen.
FAQ
1. Is it possible to DIY kitchen cabinets?
Yes! There are many different ways you can DIY kitchen cabinets such as assembly, or even crafting your own cabinets from wood!
2. Can I use furniture as kitchen cabinets?
Old furniture can be repurposed as kitchen cabinets!
3. What is the best stain for kitchen cabinets?
Oil-based stains are the best stains for kitchen cabinets.
4. How do I install handles on cabinets?
Cabinet handles or knobs are placed opposite of the door hinge on your cabinet. As for wall cabinets, knobs or handles can be placed about 2 ½" to 3" from the bottom corner of the door. For base cabinets, it is the same measurements from the upper corner of the door.